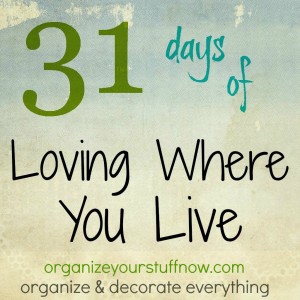 I think we spend more time in the kitchen than anywhere else in the house. Between meals, cleaning up, homework, and projects we spend hours a day in there. My kitchen is in an open area that also includes the dining area and living room, so for that reason it needs to stay clean and clutter free. I store my dessert plates and other large glass pieces on top of the cabinets and since they're clear they don't add visual clutter.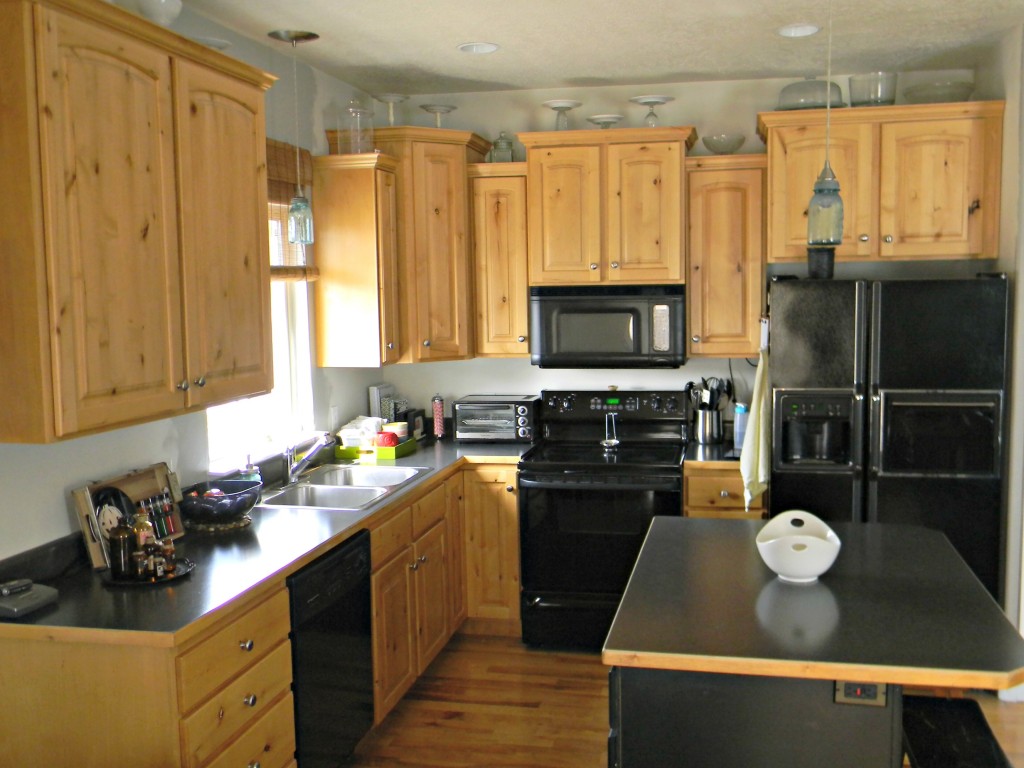 I'm a little embarrassed to be posting my half painted kitchen but hopefully it will be finished soon. I'm excited to show you the backsplash that will be going in too. My kitchen is neutral so it's fun to bring color in, depending on the season or holiday. This corner holds my cookbooks and new tray full of things from West Elm. The rest of the kitchen is a little lacking in color right now because it's decorated for Halloween and my colors are black and white.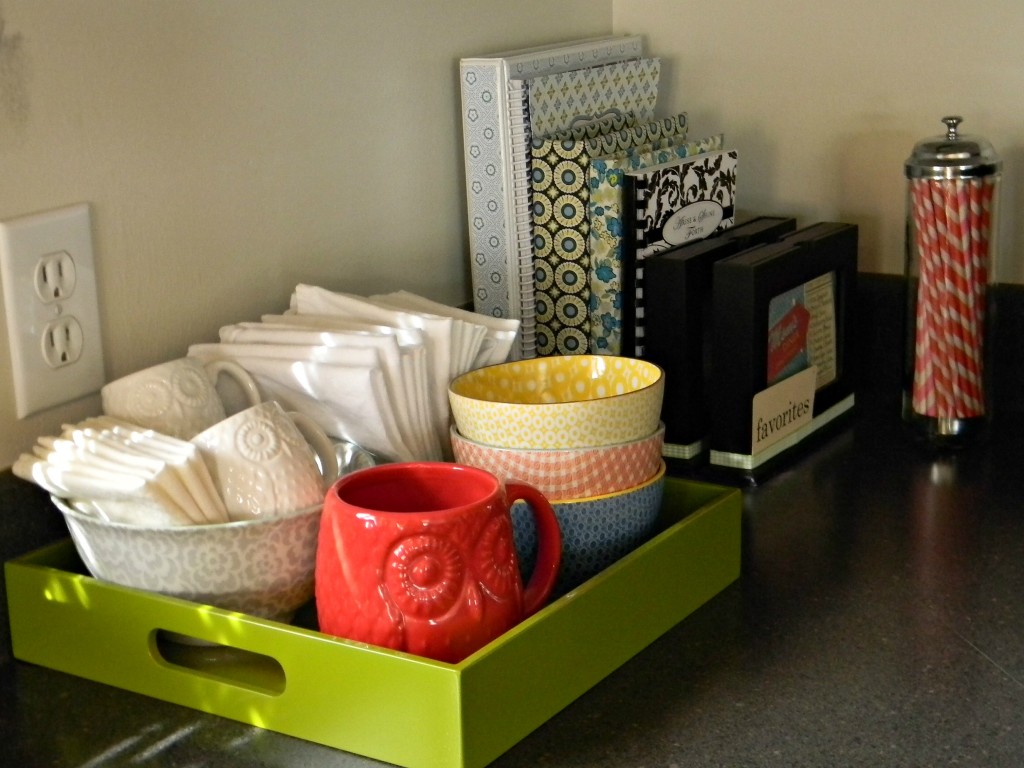 I don't like things on the front of my fridge mostly because it can be seen from the living room. I do hang things on the side of it though. The clipboard holds recycled school papers for notes or grocery lists and I hang a towel from another magnetic hook. I don't like the towel hanging from the oven because it always falls off so the hook is the perfect answer. Our labeled cup organizer sits on the side of the fridge.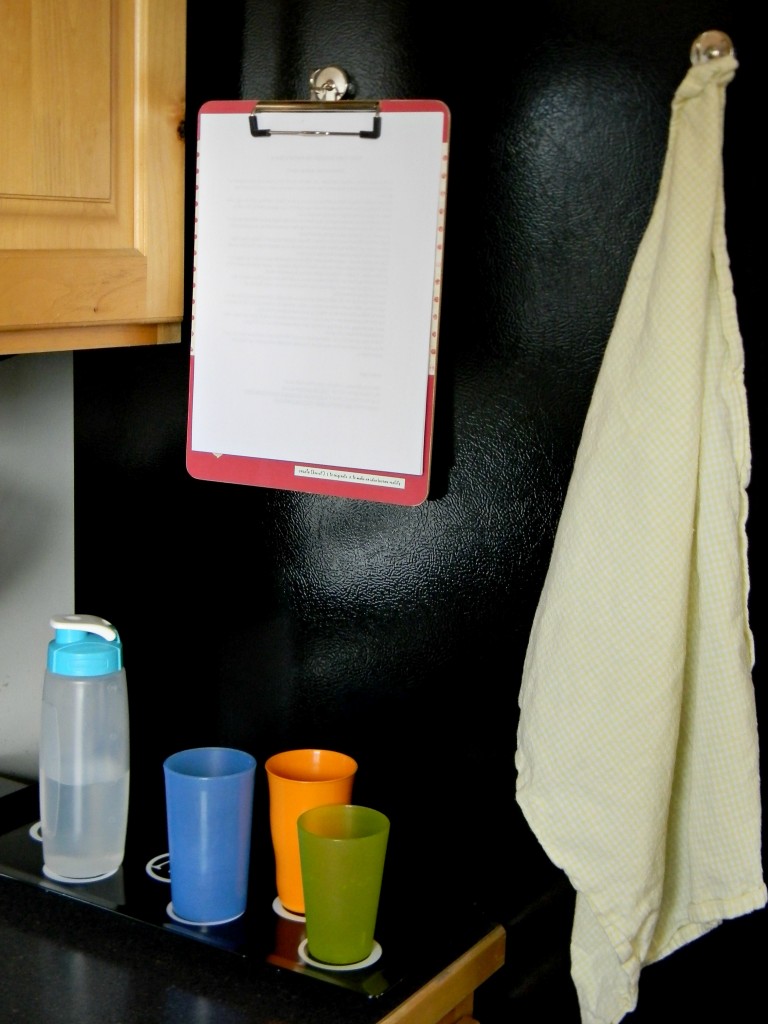 We haven't changed much in the kitchen but I changed the recessed lighting out and made these ball jar lights to take their place. I love these lights and how original they are. Don't be afraid to change things and bring your personality into your space. Even if you're renting you can make small changes to make your space more personal. I also added strip lighting under the cabinets for extra light while working at night.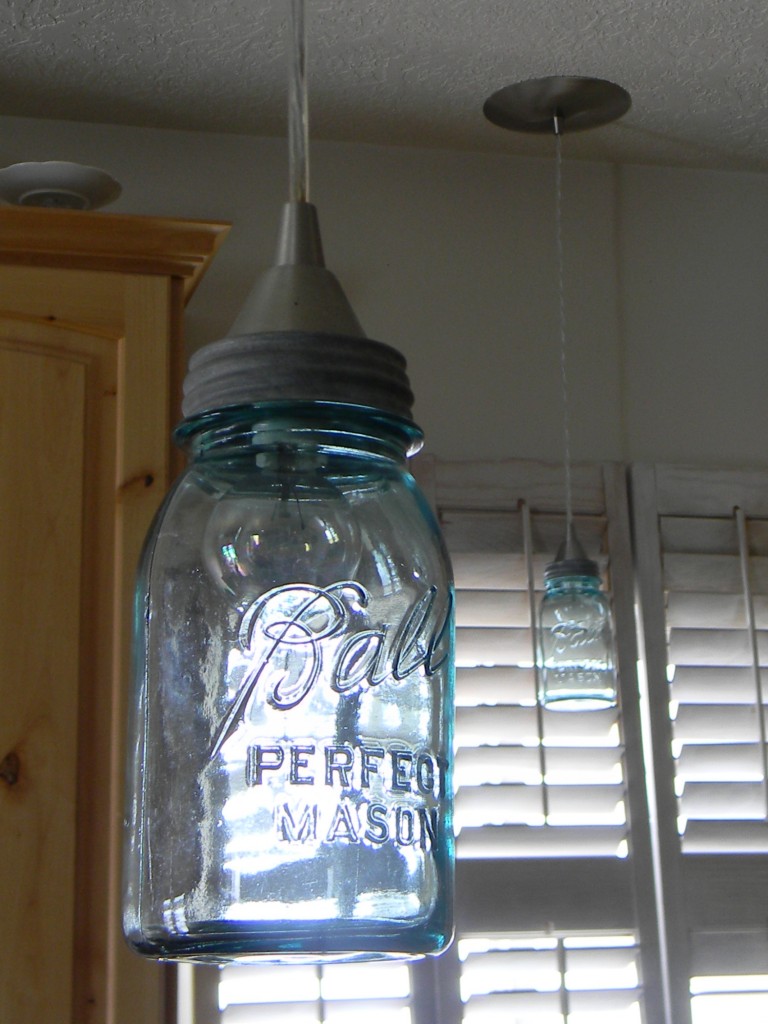 I recommend cleaning your cabinets and drawers thoroughly twice a year. Spring and Fall are my favorite times.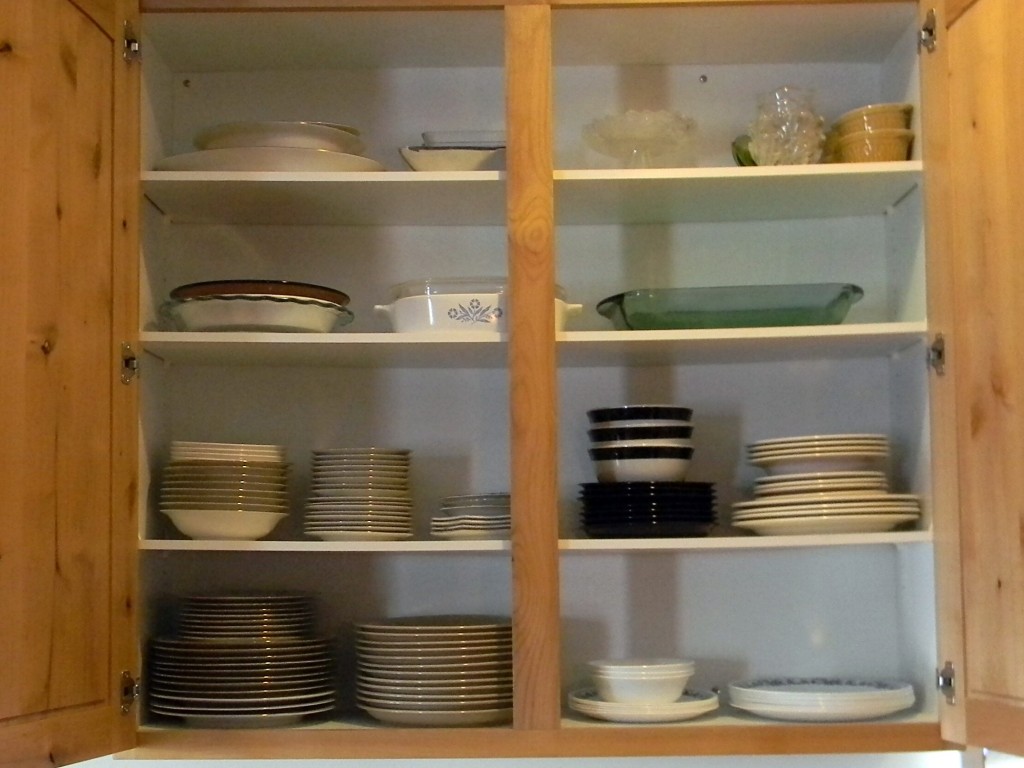 The kitchen is one of those places where clutter can accumulate quickly. Don't be afraid to toss gadgets you haven't used for a while, I say a year.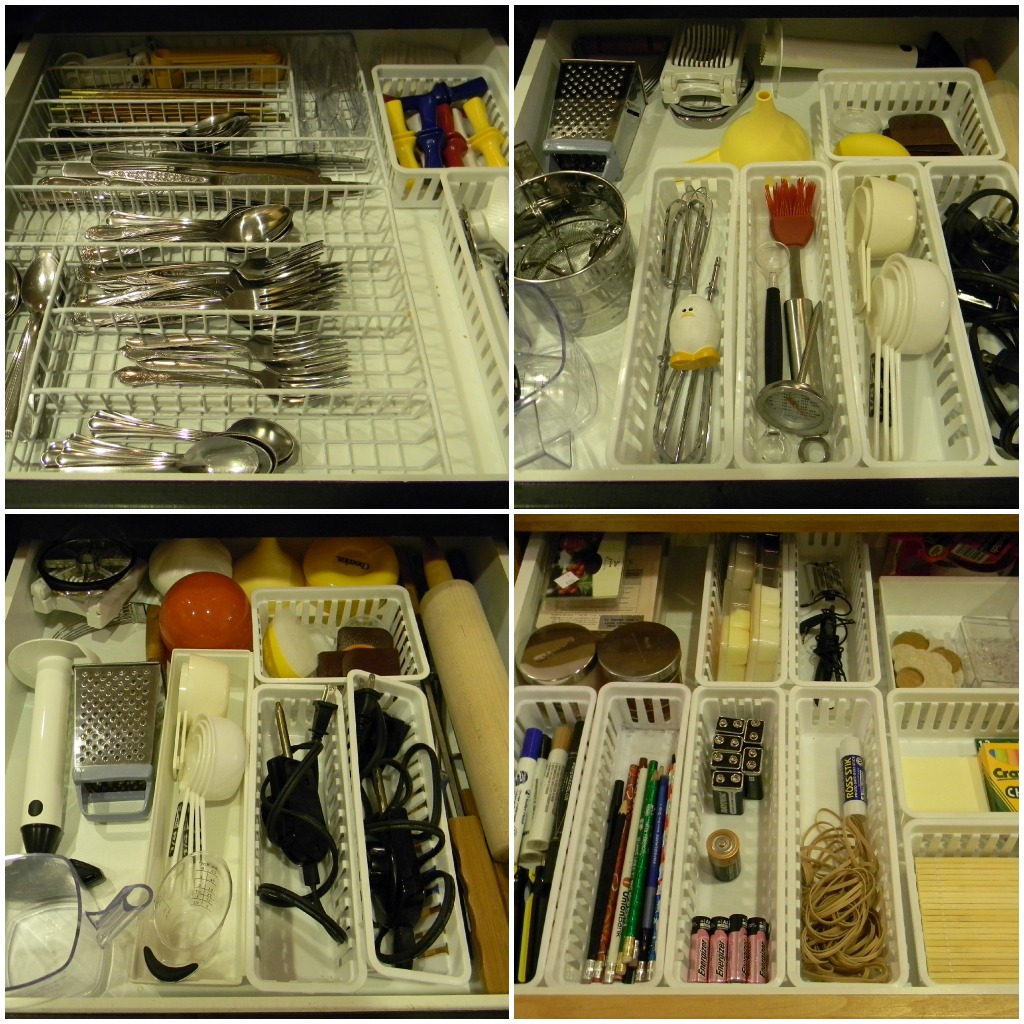 What do you store in your lazy susan? I store my small appliances there so they're easy to get to. Don't forget to clean out and purge things in your under sink storage. I hung a small curtain rod on the door for gloves.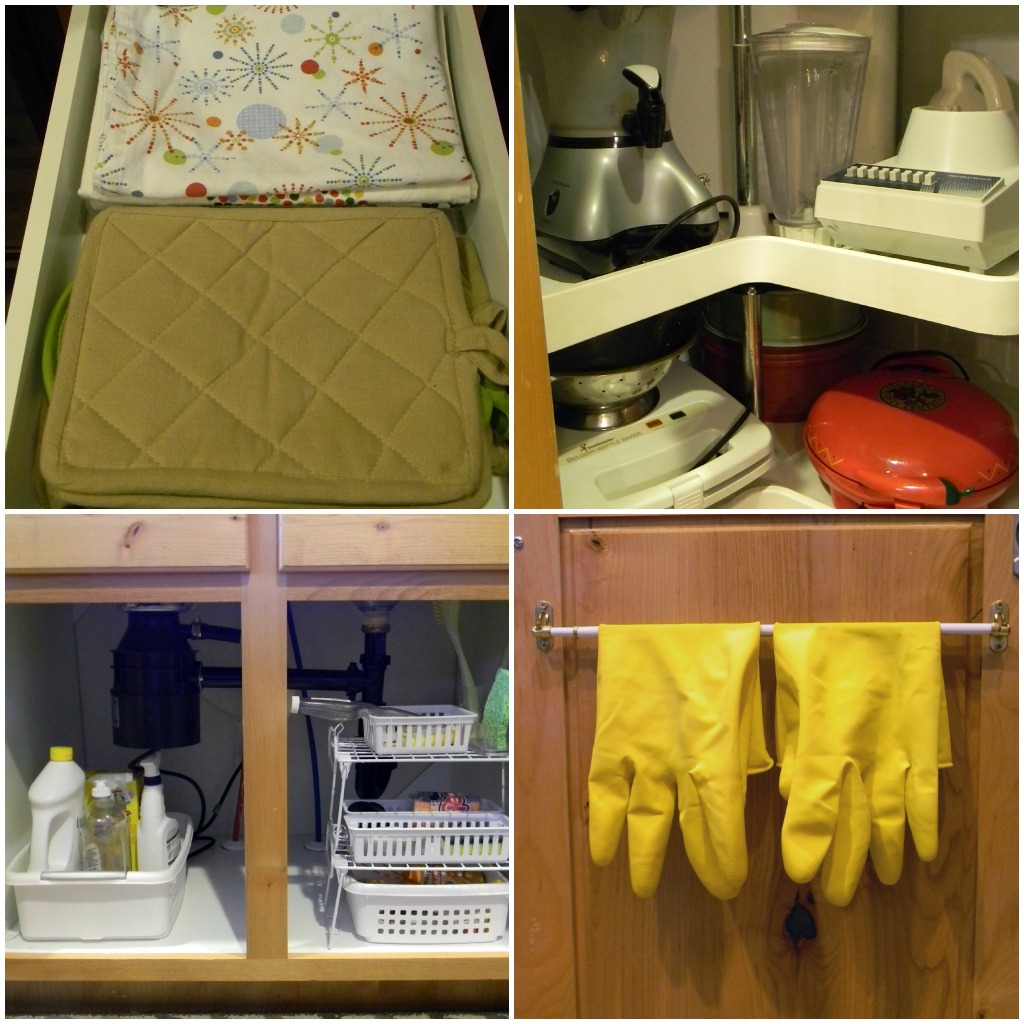 I love glass jars and plastic containers in the pantry. The labels are chalkboard vinyl so they can be changed if needs be.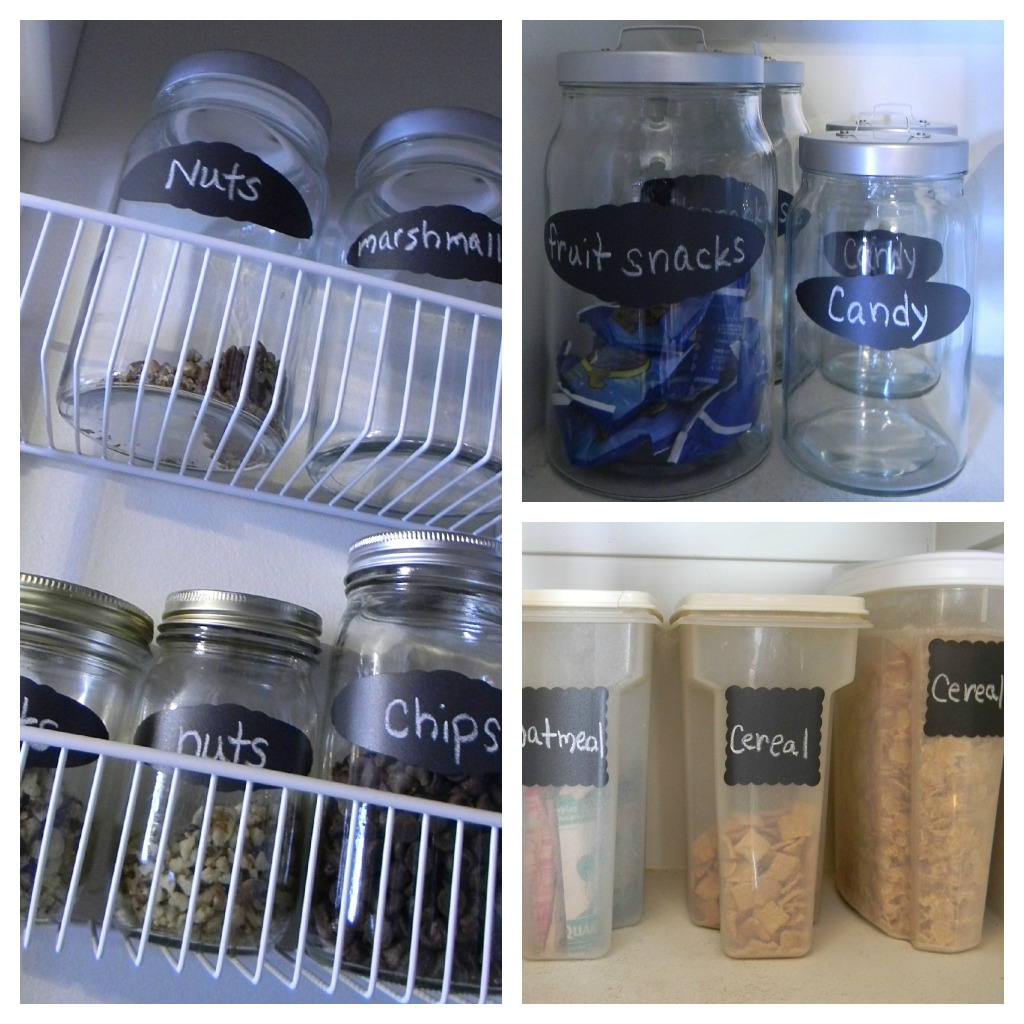 I don't place much on the island because I like it to look clean and the kids like to sit up there and play sometimes. A bowl of fruit is the perfect thing to encourage the kids to eat fruit often (even though it doesn't usually work unless I remind them).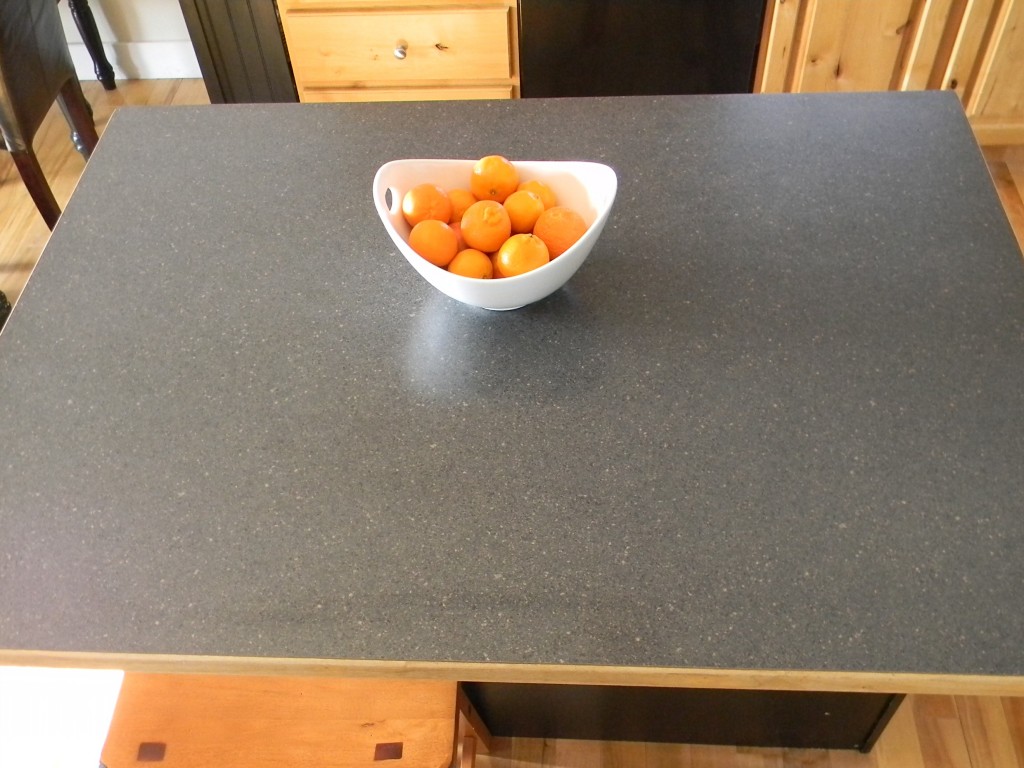 I still have a few things to do in the kitchen but I really like it and how easy it is to keep clean and uncluttered. I need help with one decision though. I want to paint my 2 bar stools a fun color. The living room colors are blue, green, gray and brown so I was thinking royal blue or apple green. What do you think?
See you tomorrow for the next post in the series 31 days of Loving Where You Live: The Garage or Shed
Just a few more things:
31 days of Loving Where You Live – If you've missed any of the series, there is a link to all of the days here.