I'm excited to be participating in the Craft Lightning: Holiday Edition hosted by The Country Chic Cottage and 30 Minute Crafts. The craft needed to be under 15 minutes and Holiday related. I had a lot of ideas under 15 minutes because I like quick crafts, but I decided to go with these Waterless Snow Globes for this project.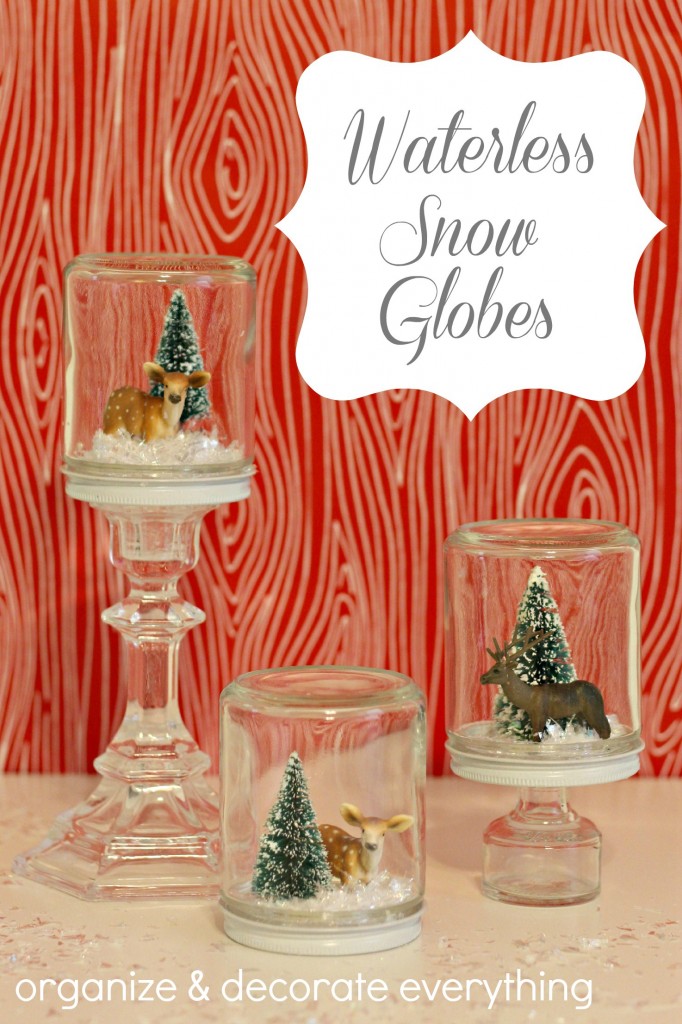 I decided on a woodsy vintage-y theme for Christmas this year, mostly because I can up-cycle a lot of things I already have, like the Christmas village I won't be using for lack of space. I unpacked some of the pieces and will be using them in different ways in my Christmas decorating.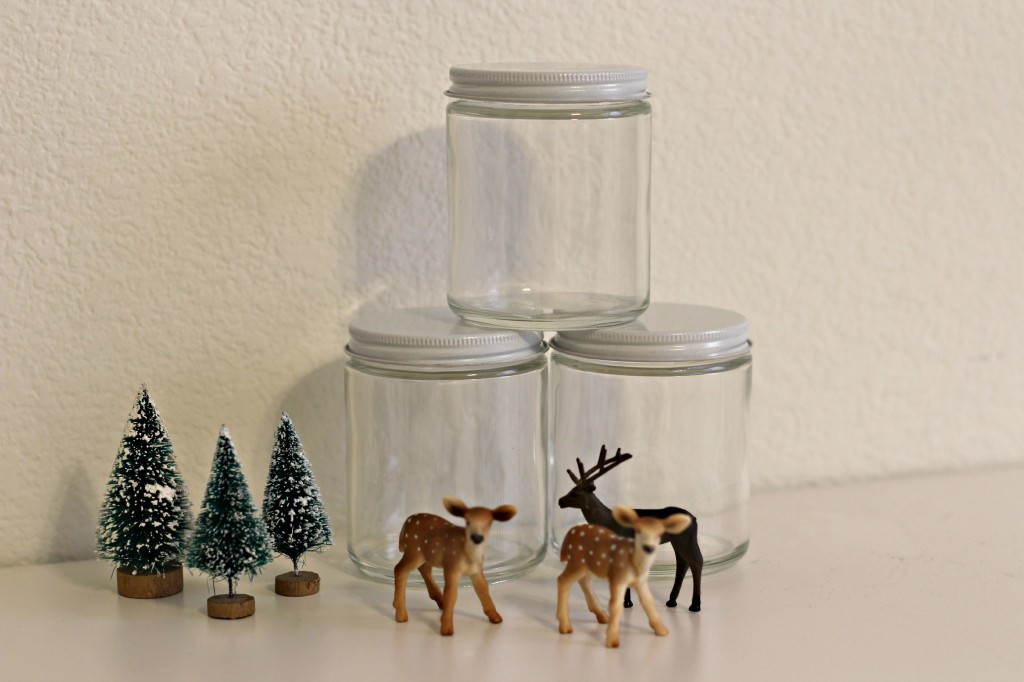 You only need a few simple things for this project. The jars were given to me, for free, after a conference a few years ago. I think I still have about 8 of them I haven't used yet. The trees are from the village and the animals are from the village also and my son's toys. He's too old for them now anyway.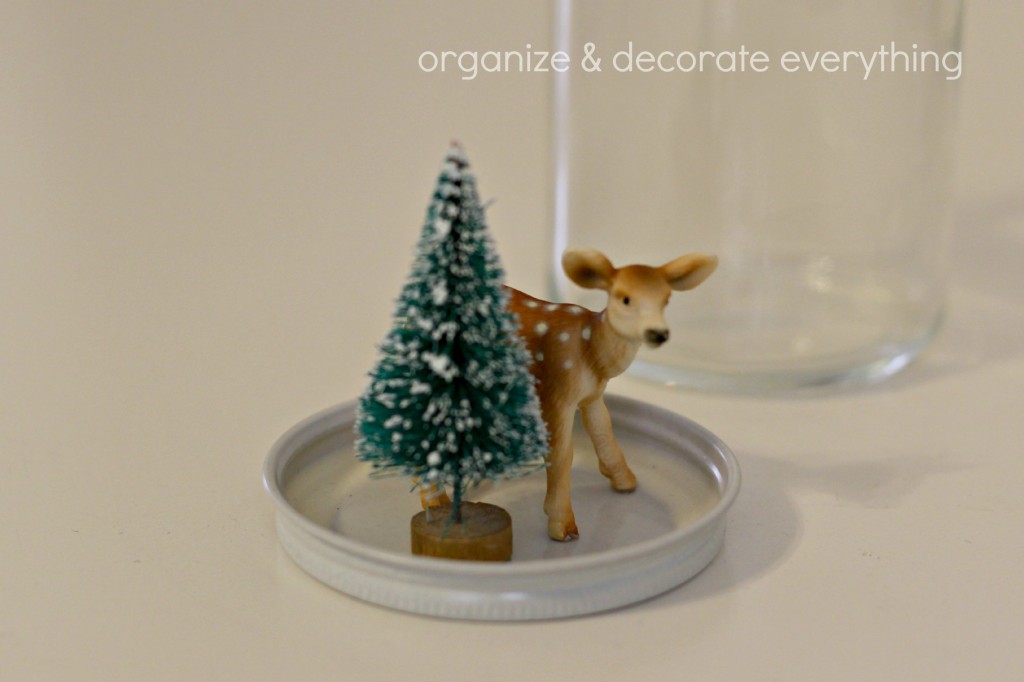 I positioned the deer and tree on the lid, then kept them in place with a small amount of hot glue.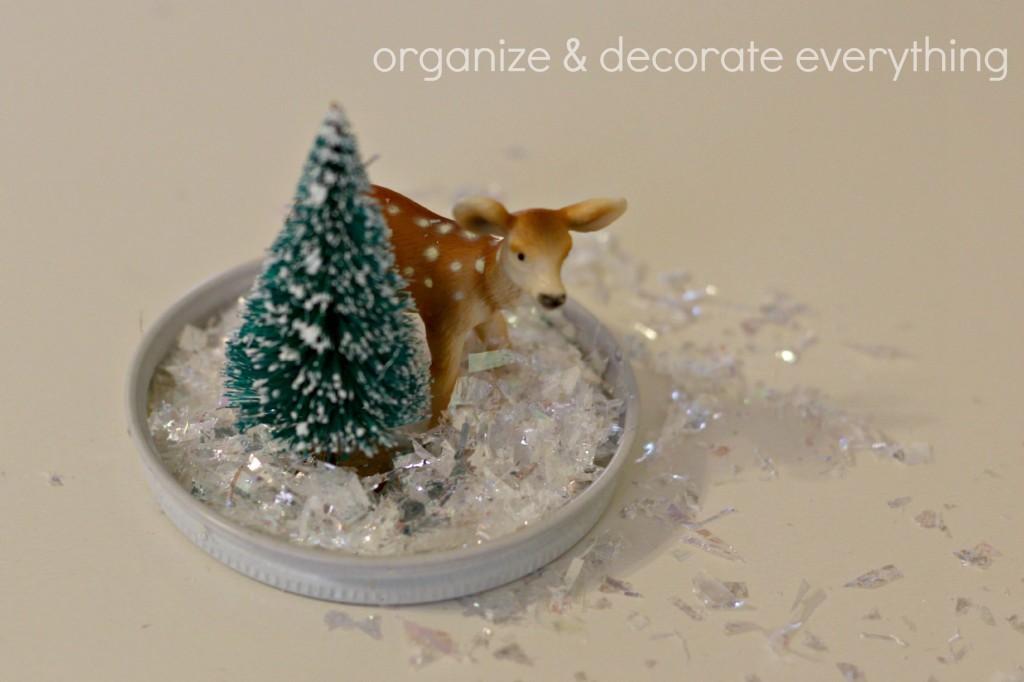 Once it was secure I added the glittery snow. Then I just screwed the lid back on.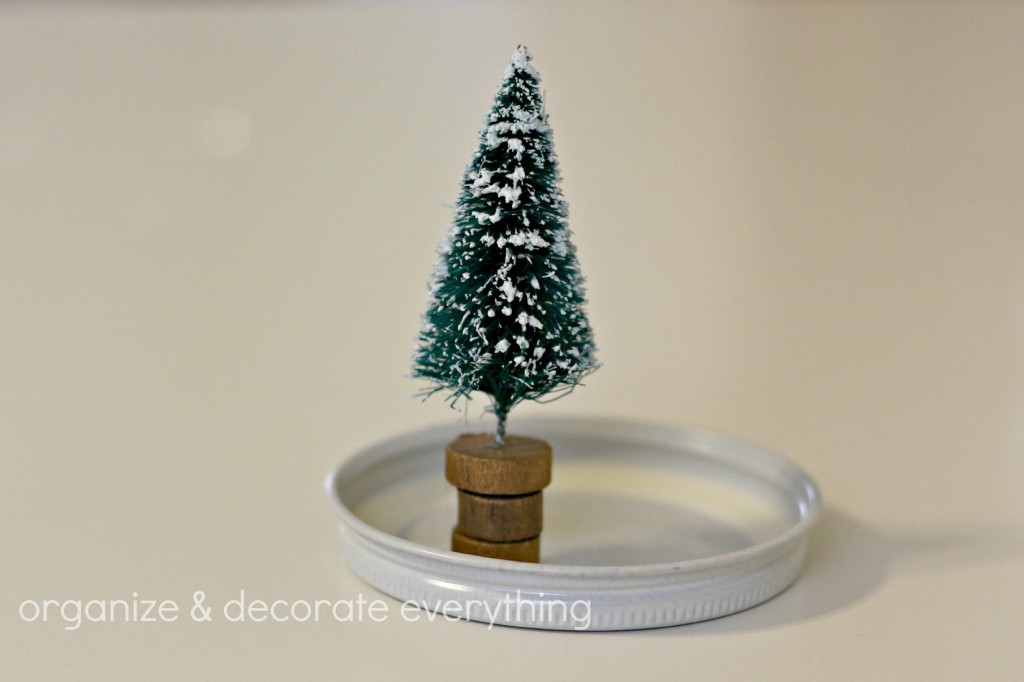 I wanted to vary the height of the trees and animals so I added a few extra dowel pieces to the tree. It will be hidden by the snow. I made the deer taller by gobbing on hot glue and letting it cool in between each application.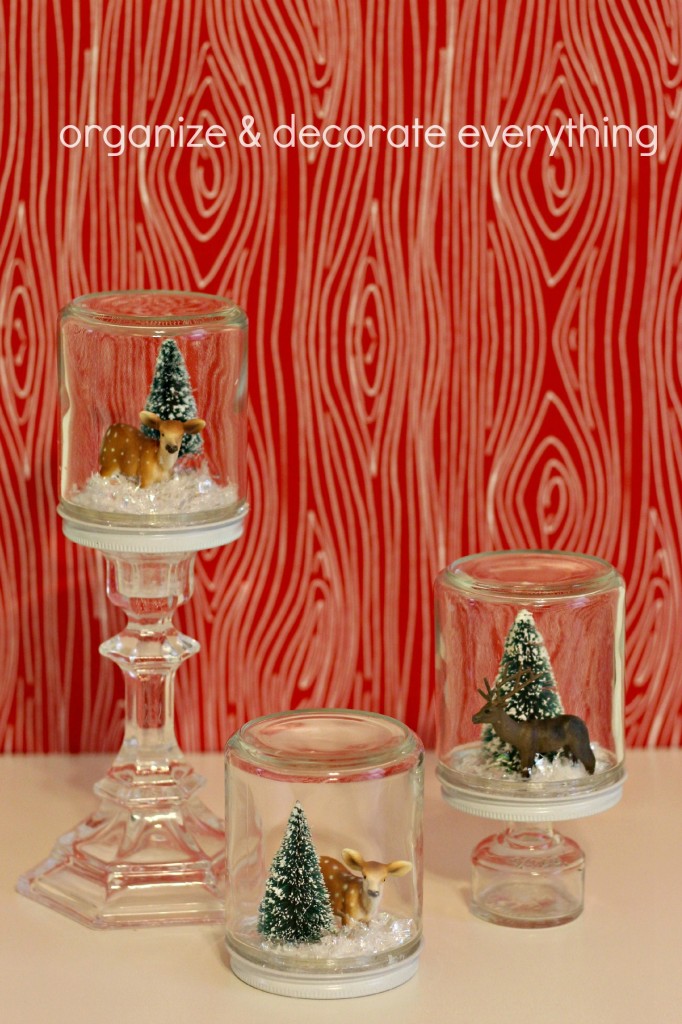 I varied the globe heights by placing them on candlestick and old bottles.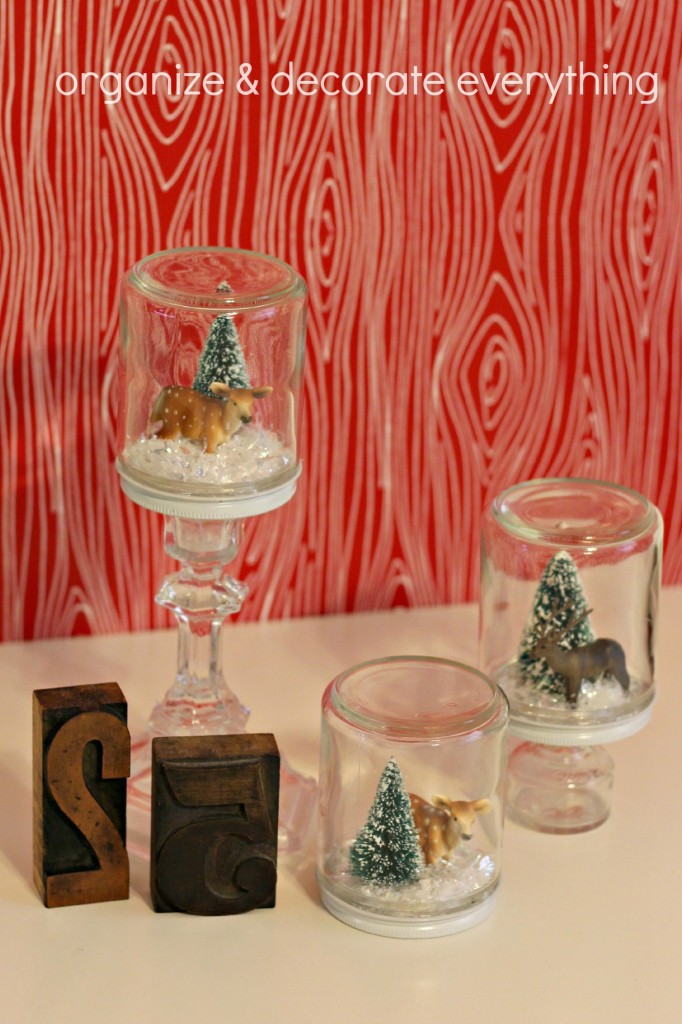 I have a few block numbers and just happened to have a 2 and a 5. I was probably way more excited about that than I should of been.
I have 2 more projects coming up using the small trees. Come back later this week so you won't miss them. I'm excited about being creative and spending very little money in my Christmas decorating this year. Thanks for letting me play along Angie and Carolina. Make sure you visit their blogs so you can check out the other quick crafts featured.
I'm also linking to these awesome blog parties:
Artsy Fartsy Mama