Sponsored post written by me on behalf of Smithfield® Marinated Fresh Pork. The opinions and text are all mine.
I love fall but it means back to school, back to sports and concerts, and back to busy nights. When the kids were younger it was so much easier to get everyone together for a family meal. With something going on every night it has become much harder to sit down as a family and eat dinner together. Sometimes we have to eat as early as 4:30 and some nights we are eating as late as 8:00 pm. I have been coming up with dinners that take very little time but are tasty and nutritious for my family. These 3 Ingredient Shredded Pork Tacos hit the spot and are perfect for my busy family. Seriously how can it get any easier than dumping 3 ingredients in the crock pot and having a delicious meal 4 hours later?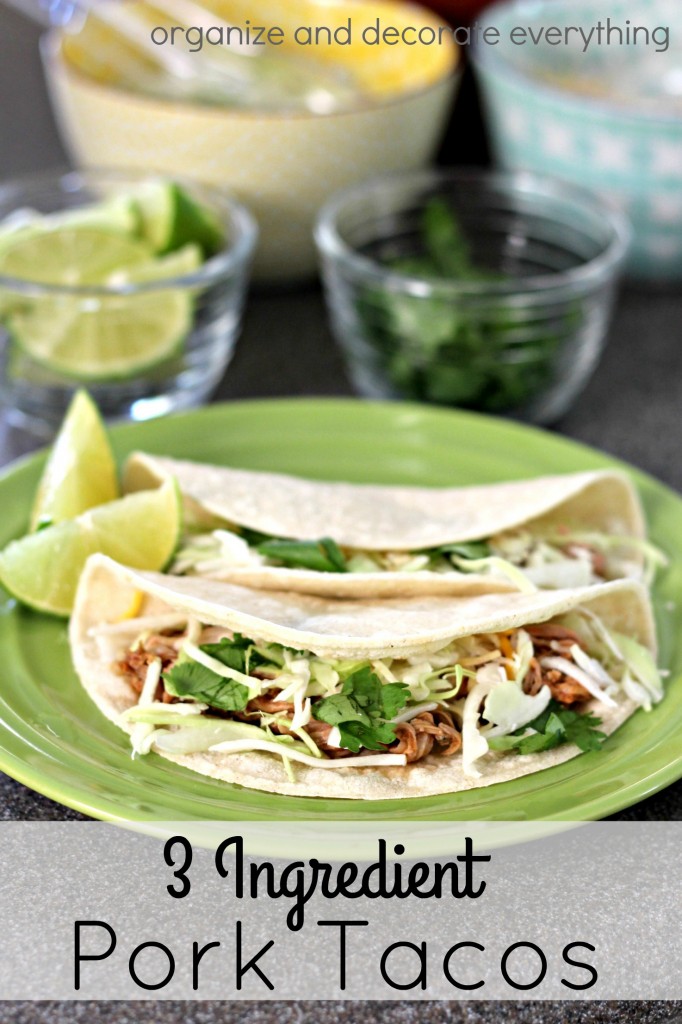 The recipe starts with Smithfield Marinated Roasted Garlic & Cracker Black Pepper Pork Tenderloin, then all you have to add is 2 cups of your favorite salsa and 1 small can of diced fire roasted green chilies.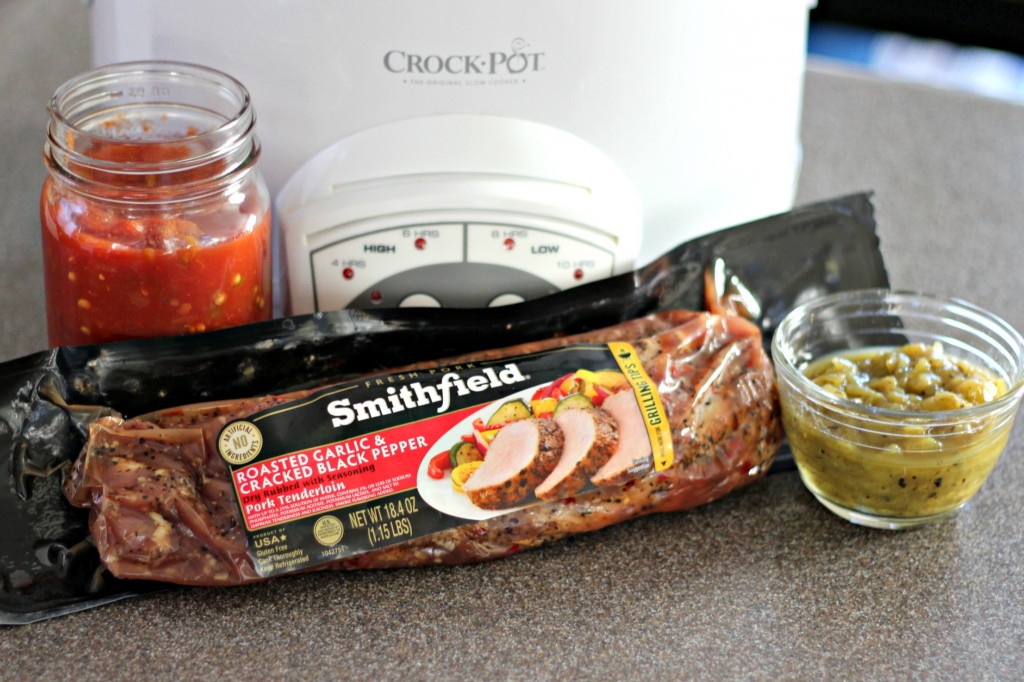 That's it! Dump it all in the crock pot, give it a little stir and set it  on high for 4 hours. If you want real flavor, real fast then chose a Smithfield Marinated Fresh Pork for the base of your dinner. This one is marinated in roasted garlic and cracked black pepper so those ingredients could be omitted from my recipe, saving time but not sacrificing any flavor. Smithfield Marinated Fresh Pork comes in a variety flavors and cuts, the options are endless.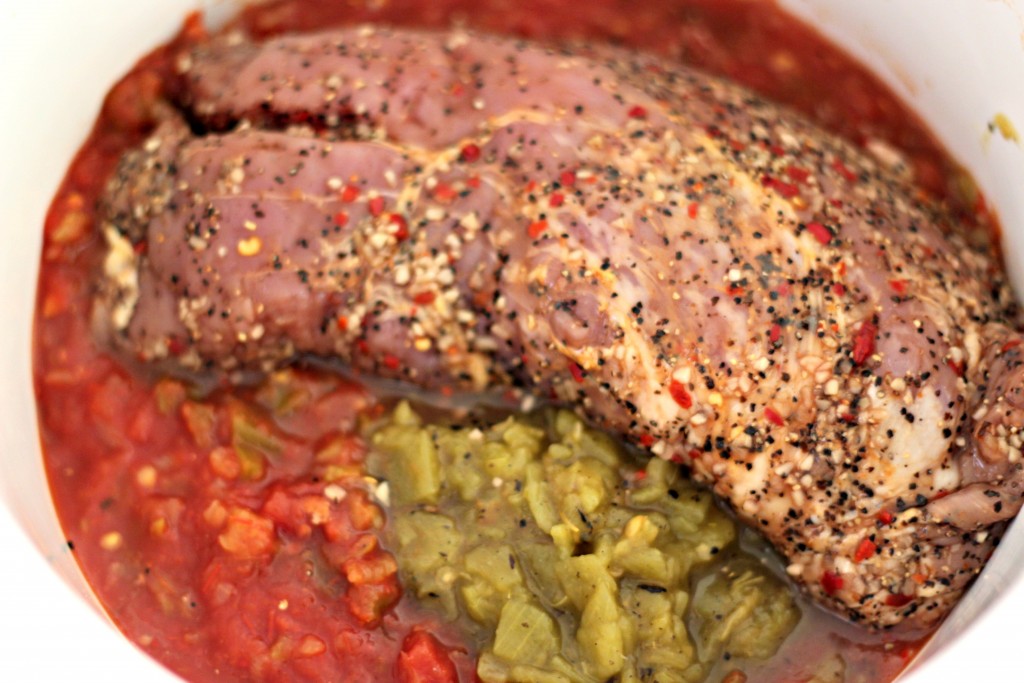 After 4 hours use 2 forks to shred the pork tenderloin. The salsa and green chilies give the meat the perfect amount of liquid to cook in. Stir the mixture together and you have a delicious shredded pork base for your tacos. This is such an easy and delicious meal your family is going to want it every week, not just special occasions.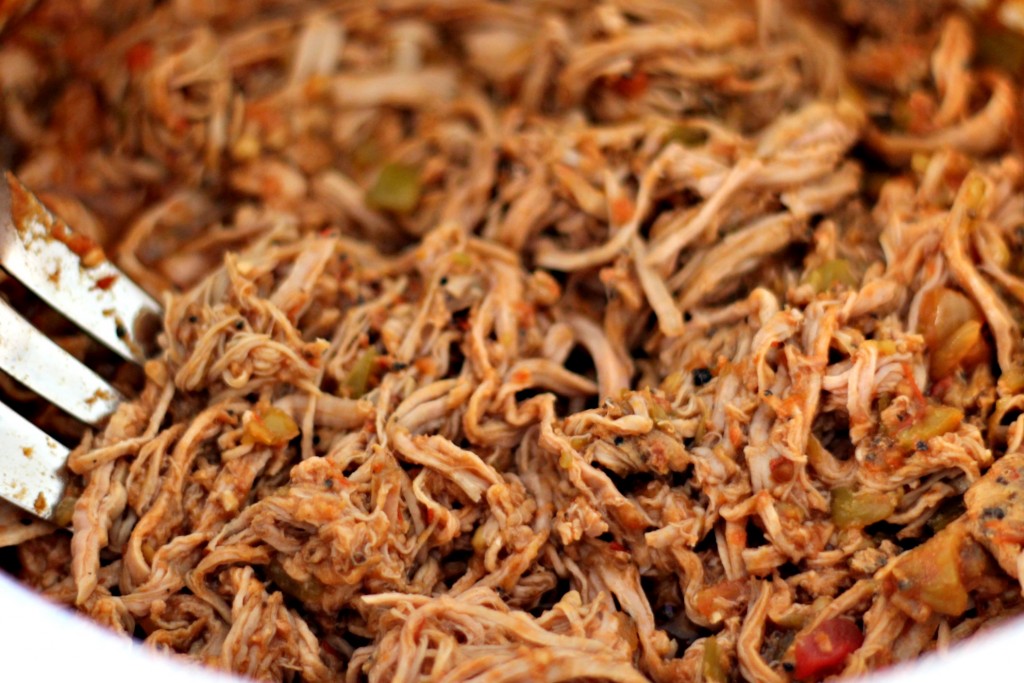 Choose the condiments and garnishes your family enjoys on their tacos. We like cheese, cabbage, cilantro, and lime. You can also add sour cream, avocado, and hot sauce if you like.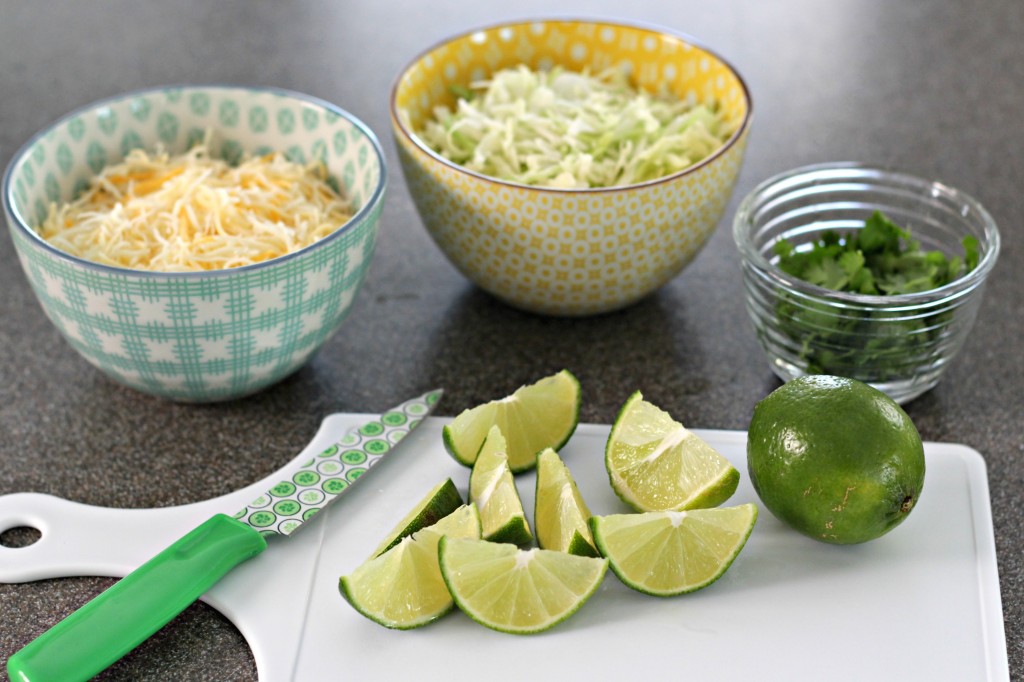 I like to set it up like a buffet so everyone can fix their own the way they like it and I'm not spending my time fixing everyone's tacos. I heat the corn tortillas then keep them warm in the tortilla warmer.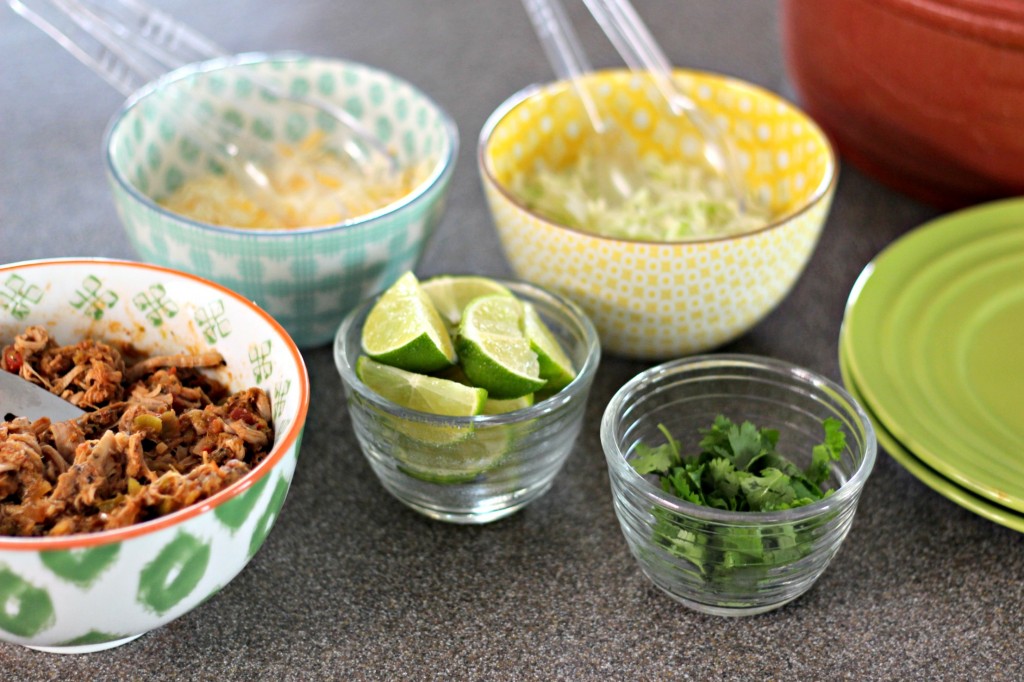 If your family likes Taco Tuesday you might want to try these next week. I guarantee you they'll become a family favorite.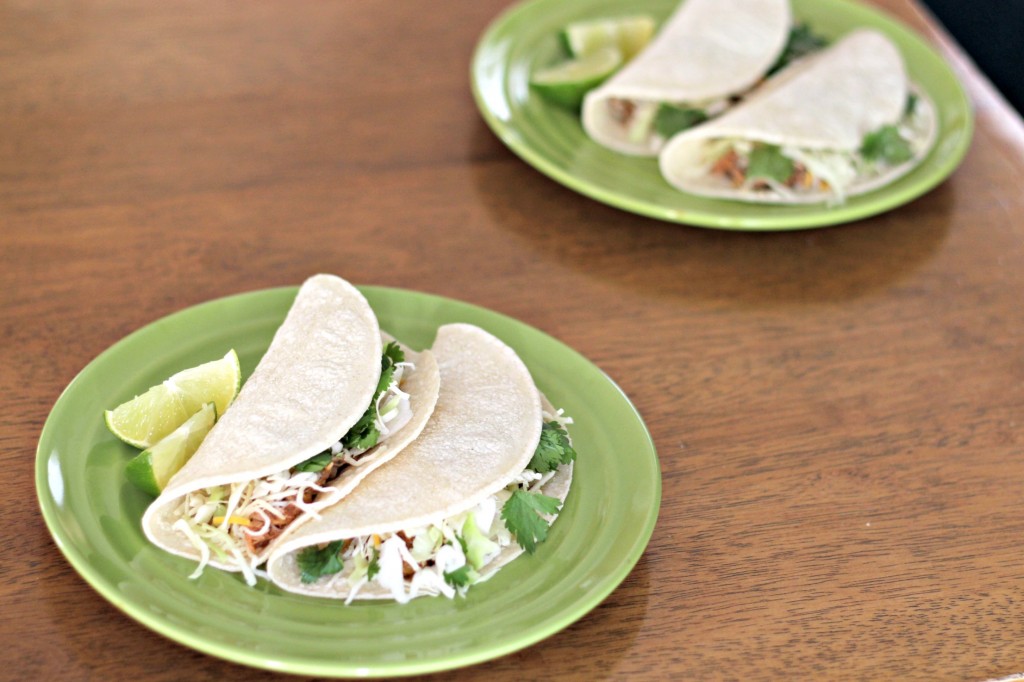 The prep time is only about 10 minutes, just enough time to place everything in the crock pot, mix it around, and then shred it.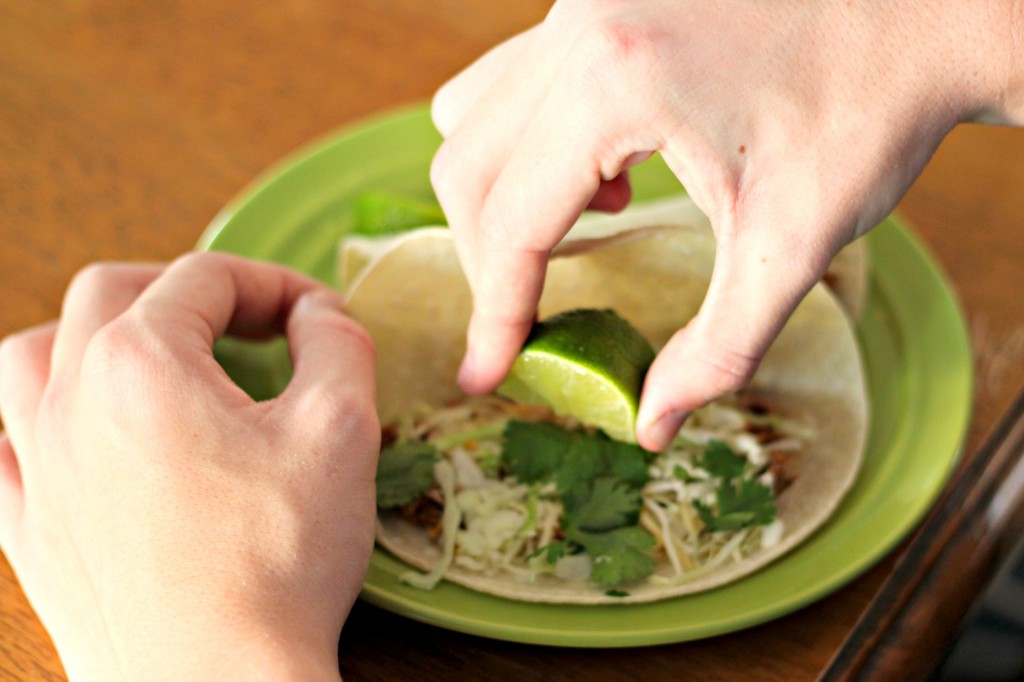 The best part of this dinner is that it's quick and easy so I can spend more time around the table with my family and less time preparing the meal. I think I'm going to try the Smithfield Marinated Roasted Garlic & Herb Pork Loin Filet next. It would taste amazing with my roasted vegetables and my husband's delicious mashed potatoes. He really does make the best mashed potatoes ever.
I know we only have a few more years left of regular family dinners so I'm trying to make them mean as much as possible. It's a great way to connect with your kids at the end of a day of being apart as a family. They seem to talk more and spend more time at the table when their stomachs are full of good food.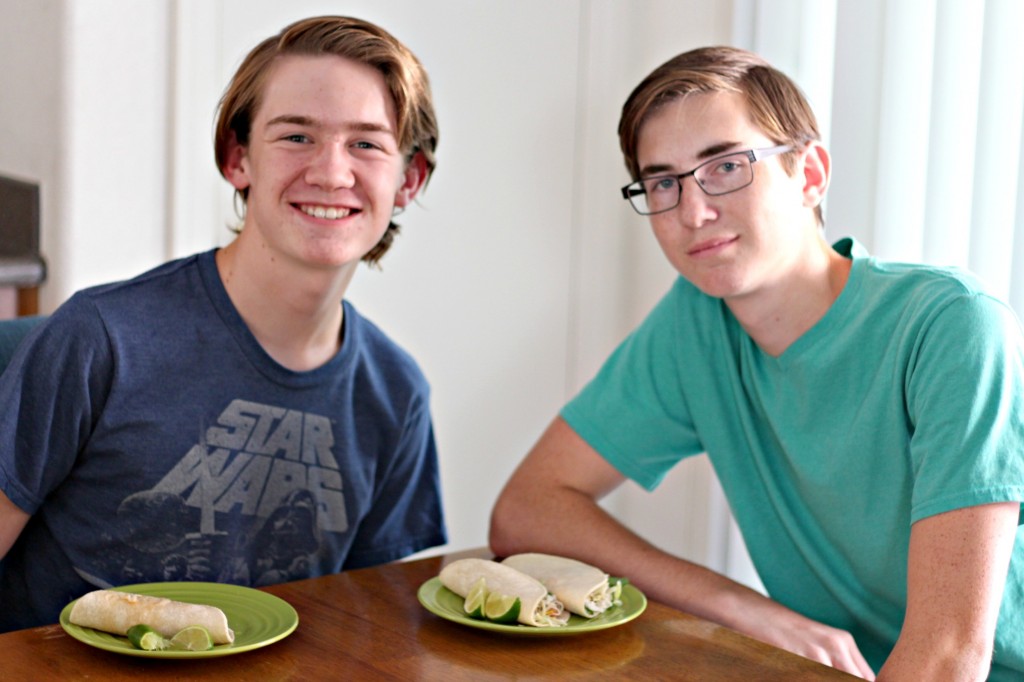 I'm thankful for products like Smithfield Marinated Fresh Pork that give me a delicious start to my meal prep. The recipe ideas are endless but if you need an idea of where to start visit Smithfield Recipe Ideas for tasty recipes in under 30 minutes that get you real flavor, real fast. While this recipe was made with in a crock pot, Smithfield Marinated Pork can also be grilled, roasted, or sauteed for a meal that can be cooked and reay in 30 minutes or less.
What recipe do you want to try first?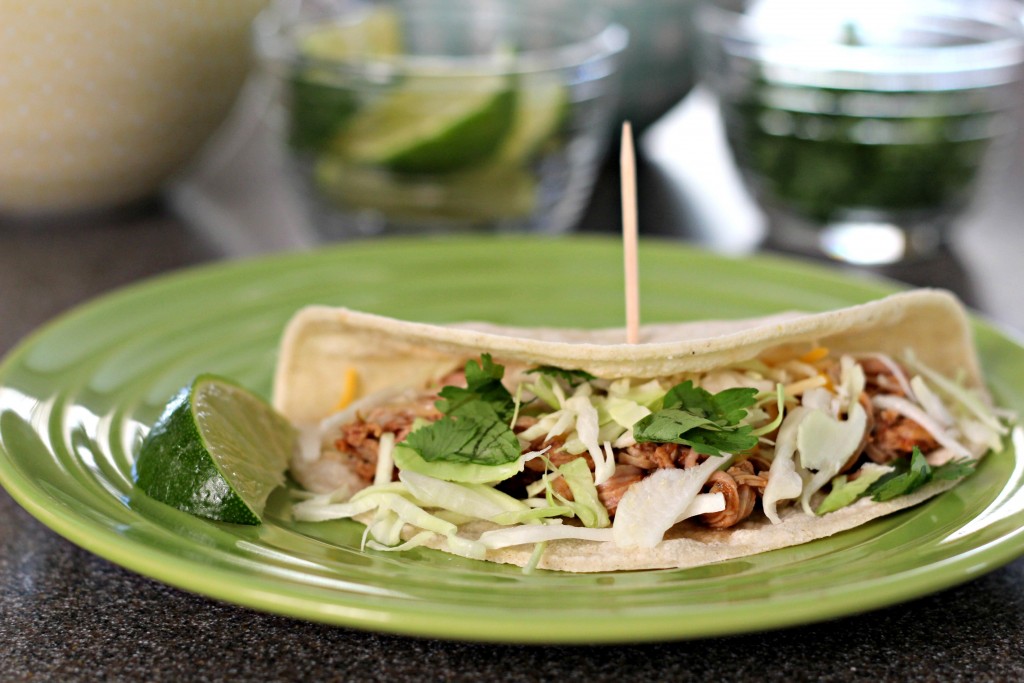 And don't forget the next time you're at WinCo to pick up Smithfield Marinated Fresh Pork for real flavor, real fast meals your family will love. Use the coupon on the WinCo home page to save on your Smithfield Marinated Pork (while supplies last and through 10/15/16).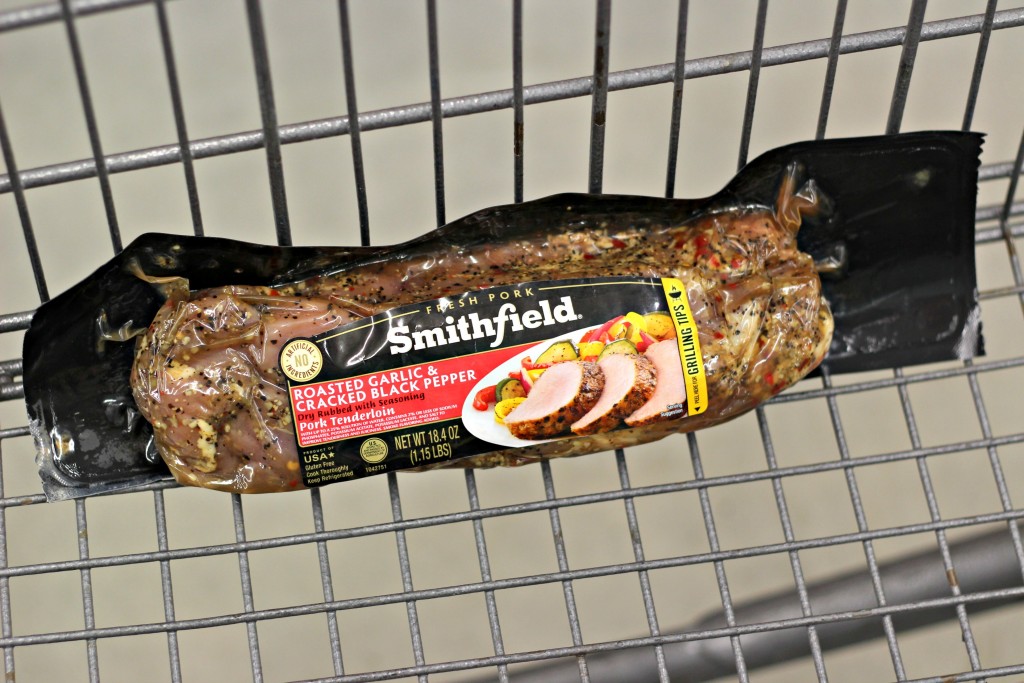 .