I had something planned for my kids to give to their friends for Christmas. It didn't work out (mostly because of time) so I moved on to another idea. I saw this on marthastewart.com a while ago. Sorry I don't remember where. But don't worry, I'll show you how to make them here. You start with regular size chocolate bars, so you know it's going to be good.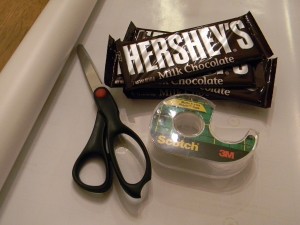 I used white wrapping paper to wrap around the candy bars. I love this wrapping paper because it has cutting guides on the back, making it much easier on me. I cut it to size with a little over lap to be able to secure it with tape on the back.
Now they're ready for their snowman faces.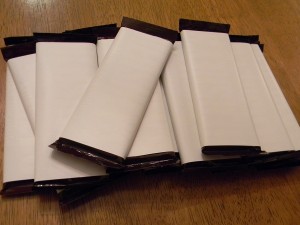 I used a pencil eraser on a black stamp pad to make the eyes and mouth. You could use black craft paint, but I was out of it and didn't want to run to the store.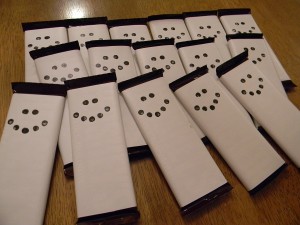 I cut the carrot noses out of orange cardstock and attached them with a glue stick.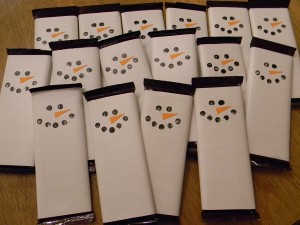 Then added blue yarn for a scarf.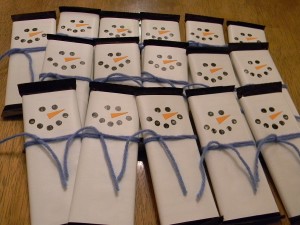 Oh, cute! Now they're ready to hand out to friends.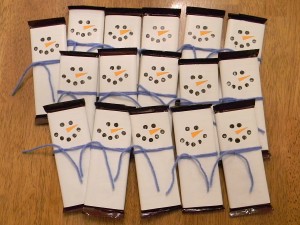 Sometimes a change of plans works out just fine.
I'm linking to:
Whatever Goes Wednesday at Someday Crafts
Check Out These Related Posts