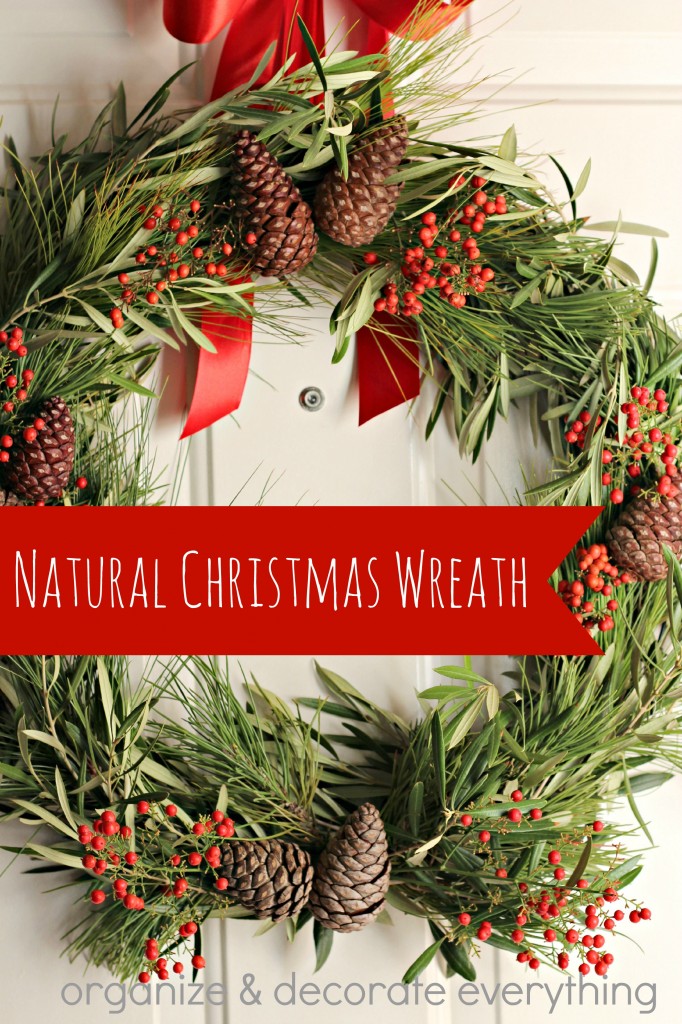 Four of us got together to make these beautiful natural Christmas wreaths. It all started when one of my new friends had a church dinner at her home. She cut pieces off her trees and used them with candles as centerpieces for the tables. They were so simple but so beautiful. She wanted to save the pieces to make wreaths, so I invited myself over to make a wreath too.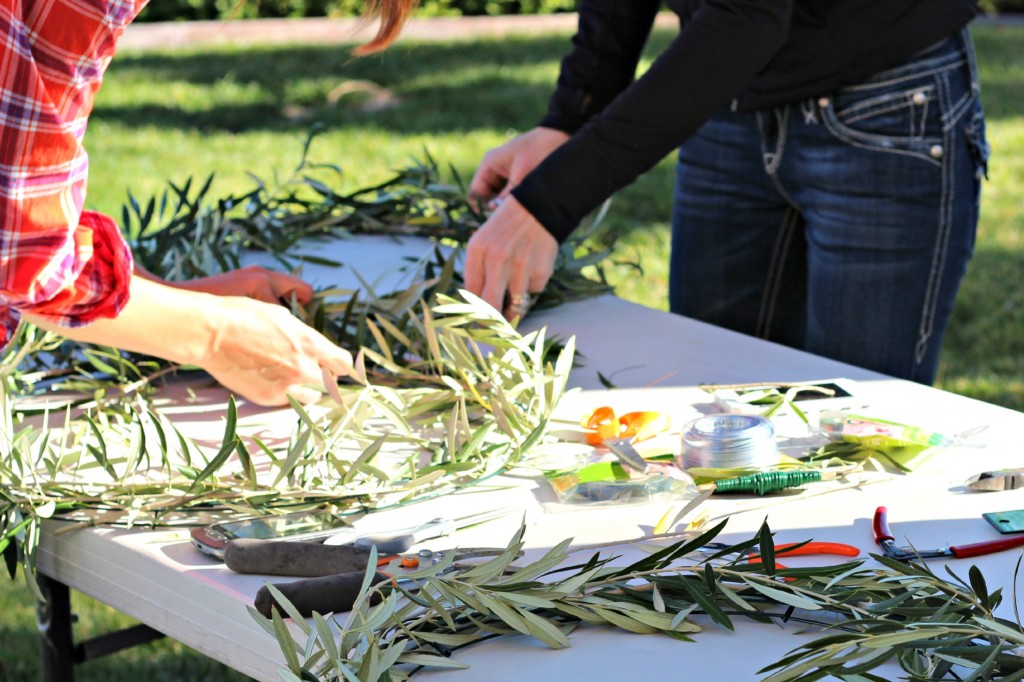 We started with a wire wreath form and added Olive tree branches as the base. These branches are so beautiful and easy to find in my area.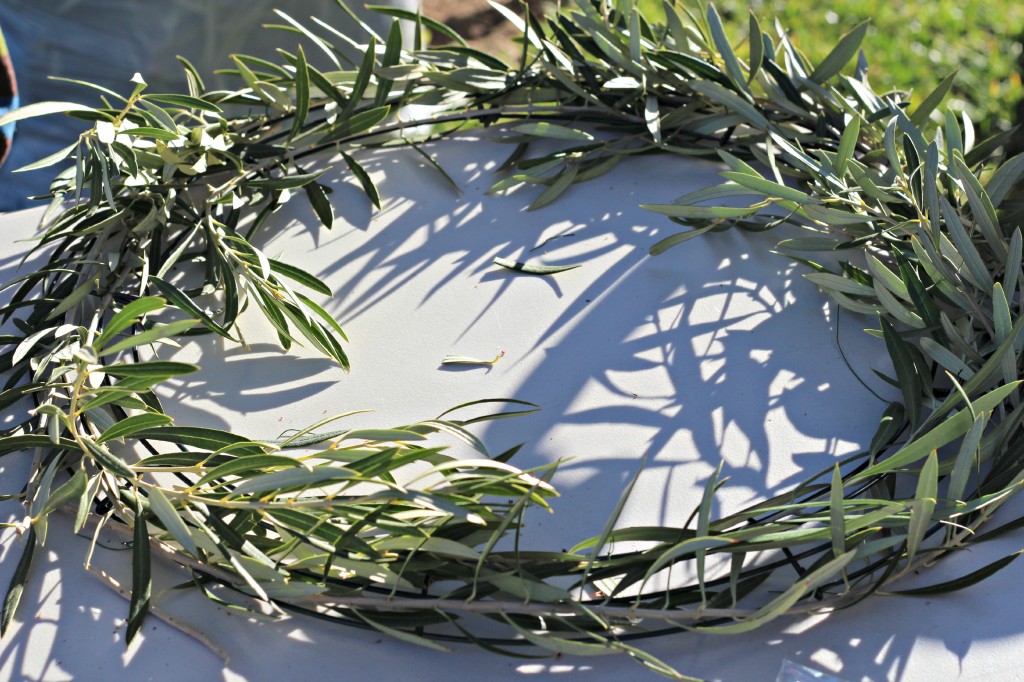 We attached the branches to the wire frame using pieces of wire and twisting it around the branch and wreath frame.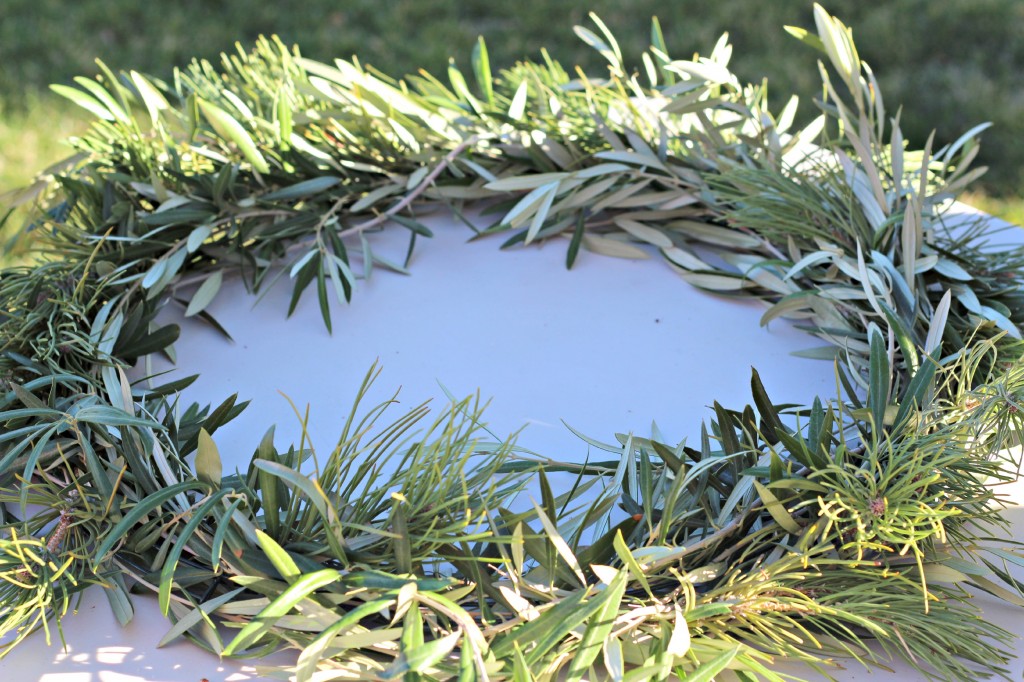 Once it was pretty full we started adding 2 different kind of pine needles to give it more texture and fullness.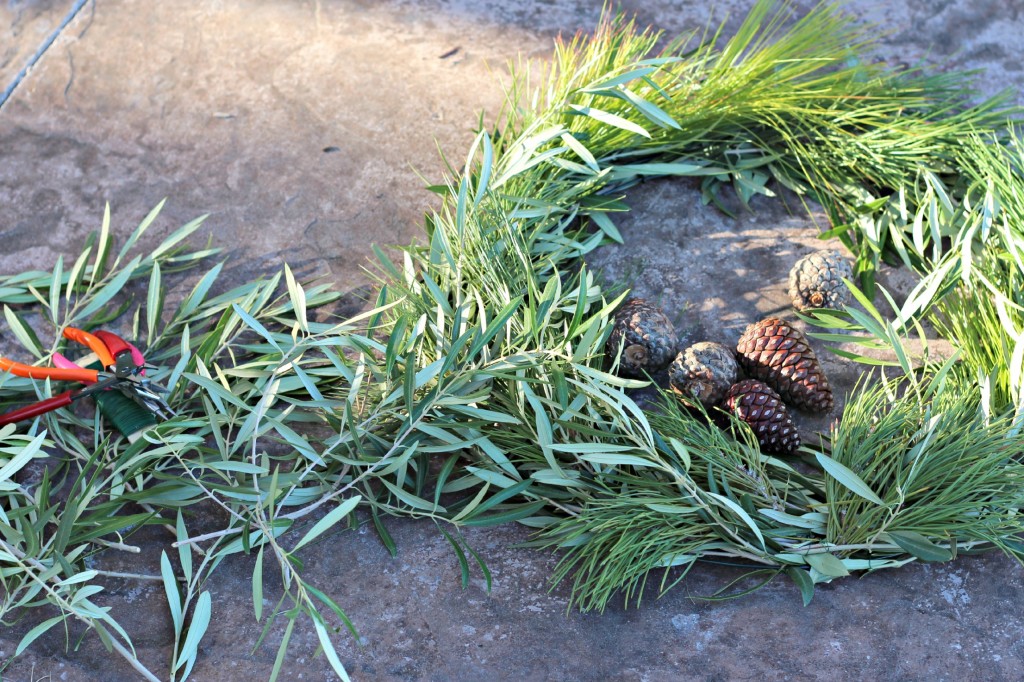 I wanted to show all the finished wreaths but we didn't get finished before we had to go pick up the kids from school so we took them home to finish them. They were all so different but lovely.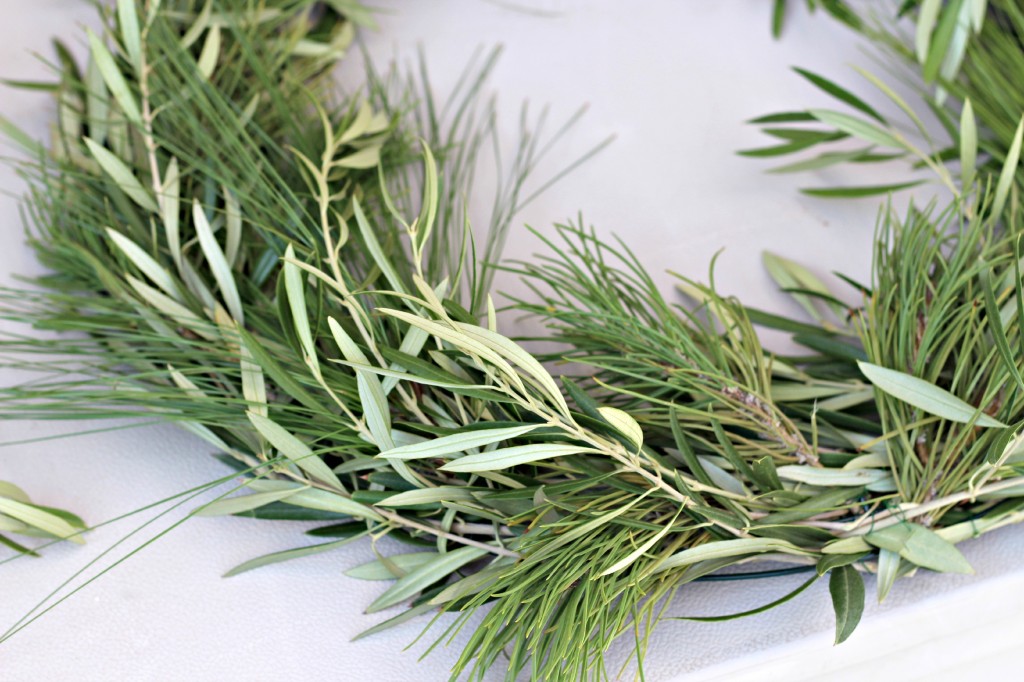 Once I had all the pine needles wired in, it was hard to see the olive branches so I added more to the top.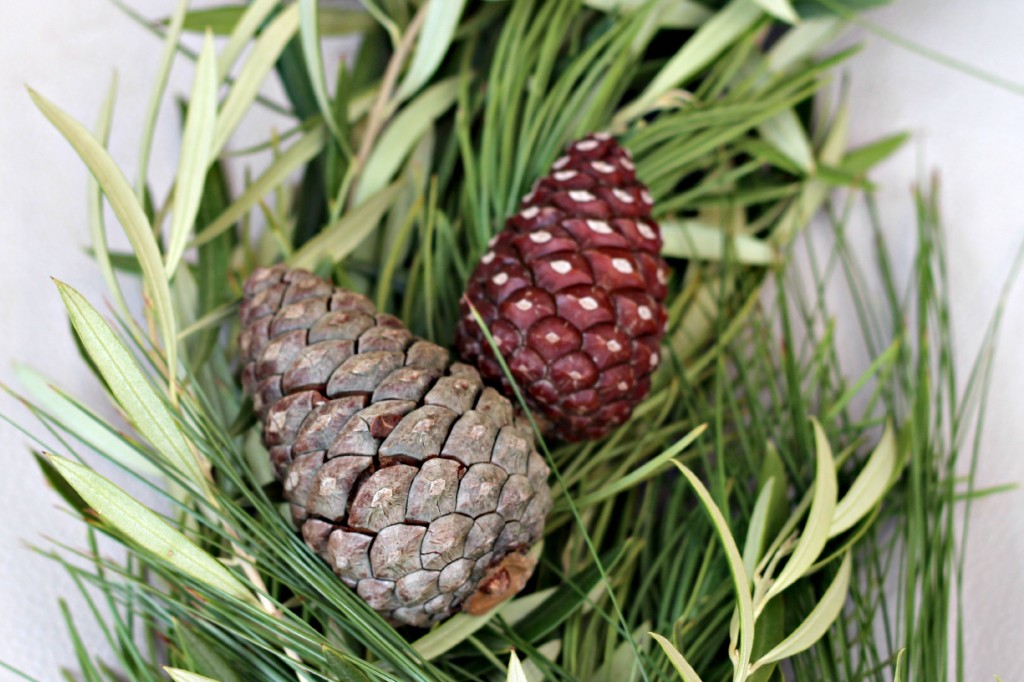 We picked up some pine cones from her yard too. I ran out so I walked across the street and "borrowed" some from my neighbors yard. I love these pine cones! I hot glued these to the wreath instead of wiring them in, I thought it was easier!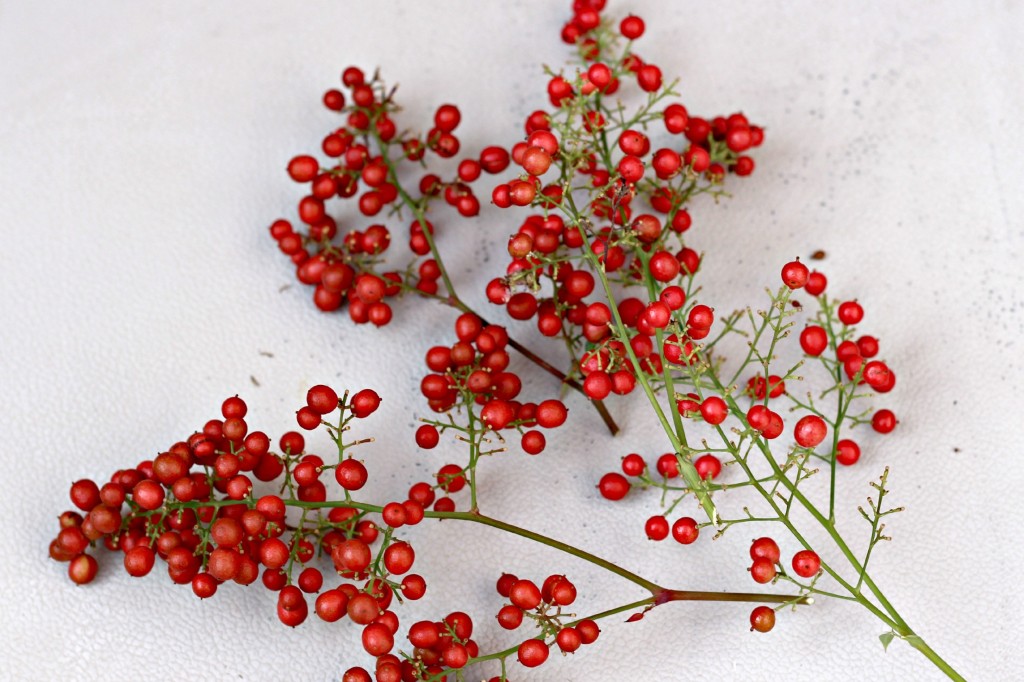 These berries were growing on a few trees in my backyard and since I wanted to add color to the wreath I trimmed a few off.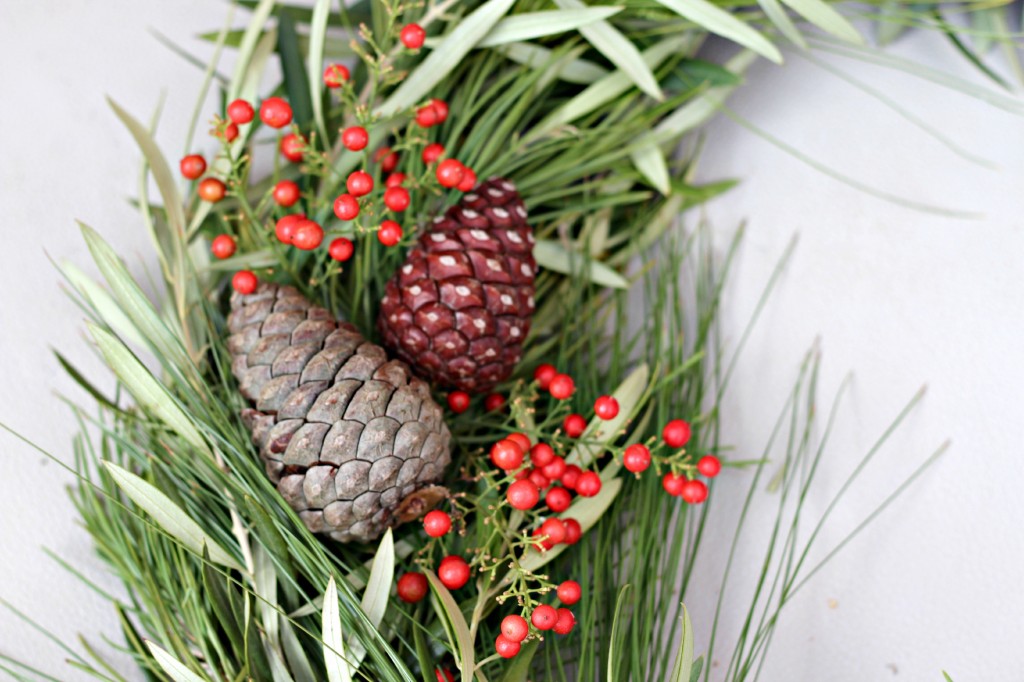 I attached them to the wreath using hot glue. I love the color they add!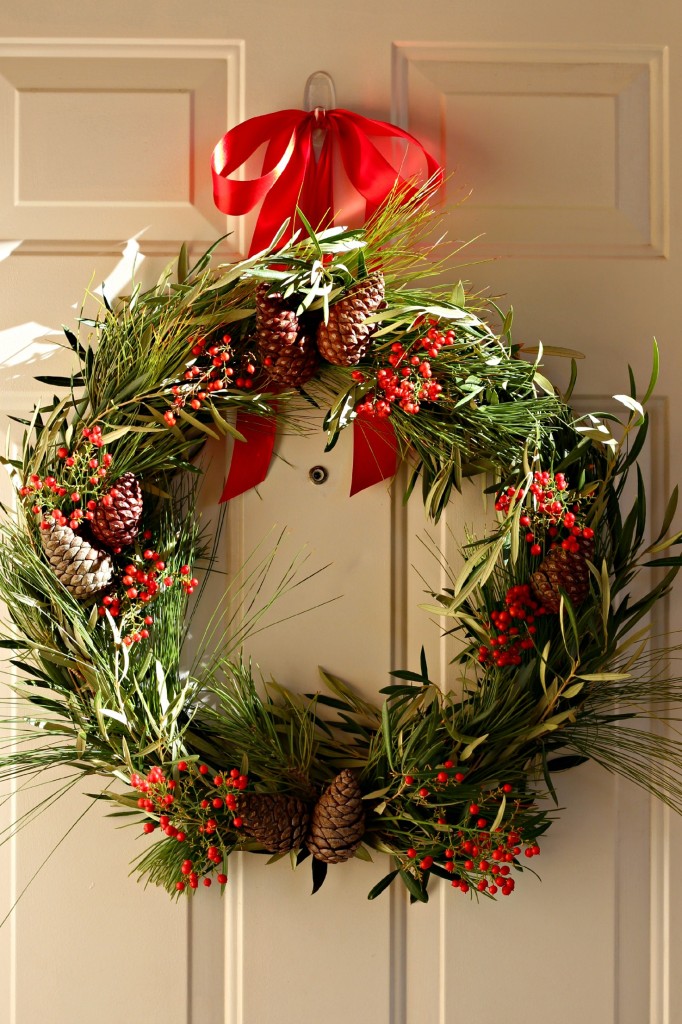 I was so excited to make an all natural wreath and I love how it turned out. I don't know how long it's going to last since I haven't made one before, but I'll keep you updated. Since it's warmer here, it might not last as long.
Do you think you'll try making a natural wreath?
I'm linking to these awesome blog parties:
Share It Sunday at Oh So Shabby