As you know I have partnered with Apartment Guide as an Official Apartment Guide Organizing Blogger.
This has been a great opportunity to be able to share budget-friendly and space-friendly tips, projects and ideas.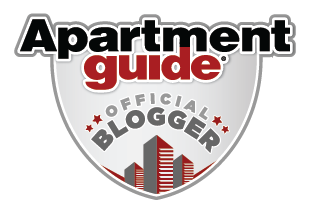 We are currently working on getting my craft room finished, but for now I'm using a smaller room in my home.
I've temporarily set up most of my storage units, but have been using a long folding table to craft on.
It was way too big for the space and didn't have added storage for all my supplies.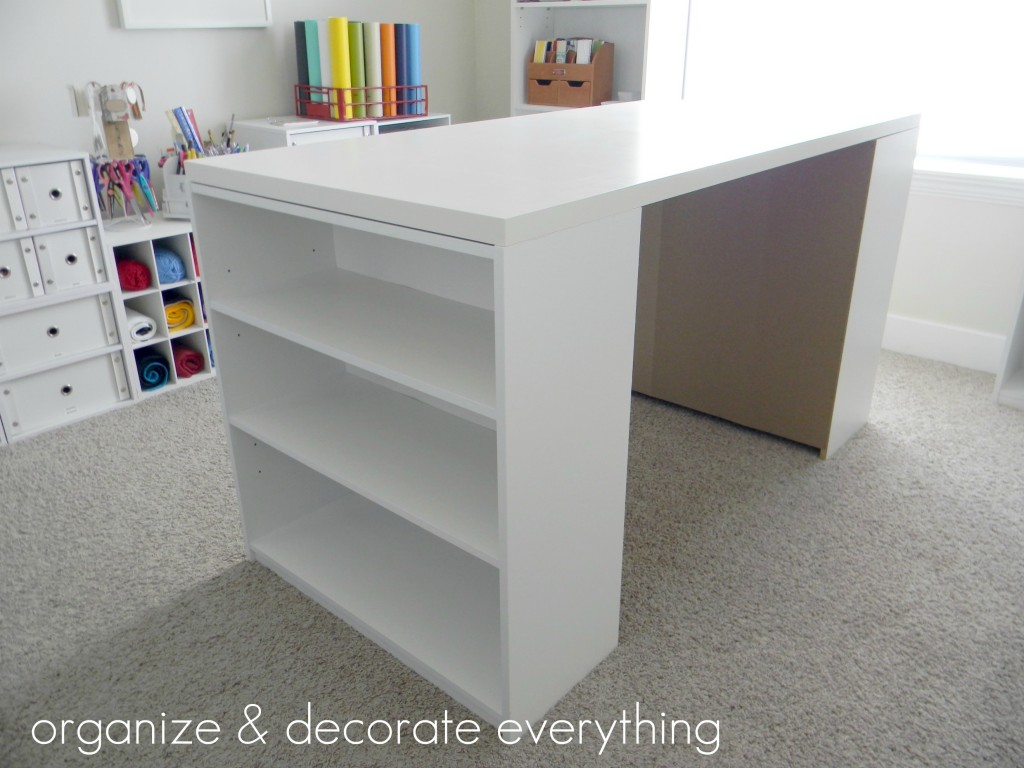 IKEA has these awesome desk tops for only $25 and I found the bookcases at Wal-Mart for only $15 each.
The IKEA top is called Vika Amon, but might be limited to only store purchases and not in the catalog.
A whole new DIY craft table with storage for only $55. I think that's an incredible deal.
It can be adapted to be used in almost any space and it can be easily moved.
Just use liquid nails to add a piece of wood to the underside of the table top to hold it in place between the 2 bookcases.
It can be easily taken apart in less than a minute.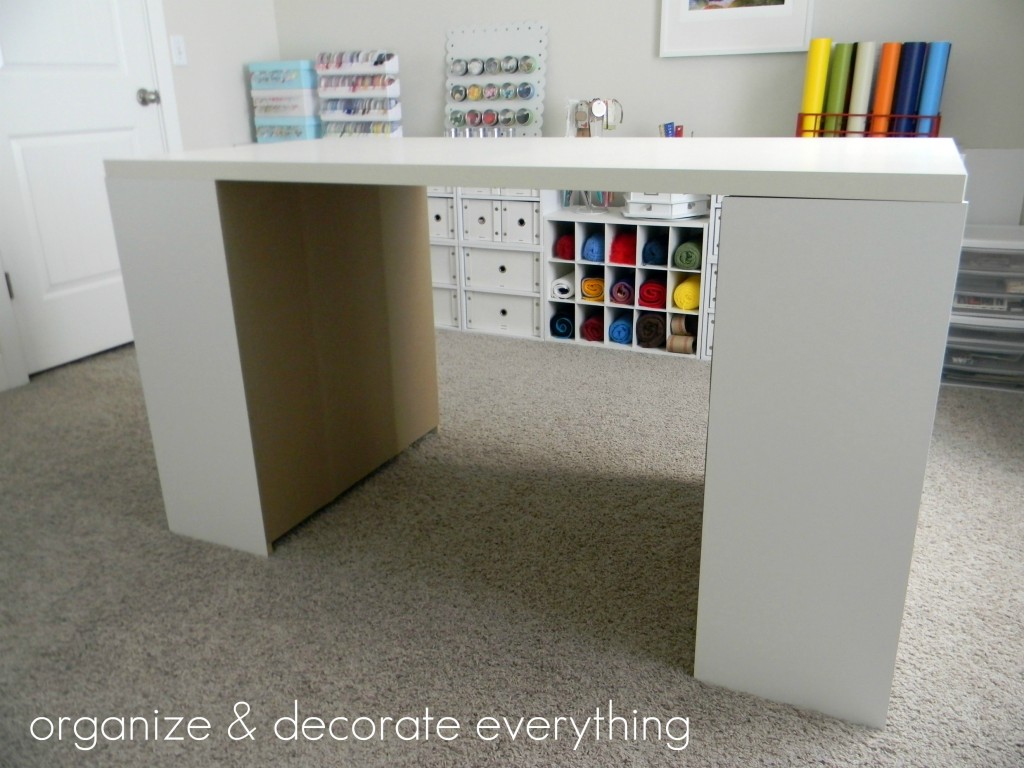 The best part is the extra storage.
By adding baskets you can store practically anything out of sight.
If you wanted to display the items, just leave the baskets out.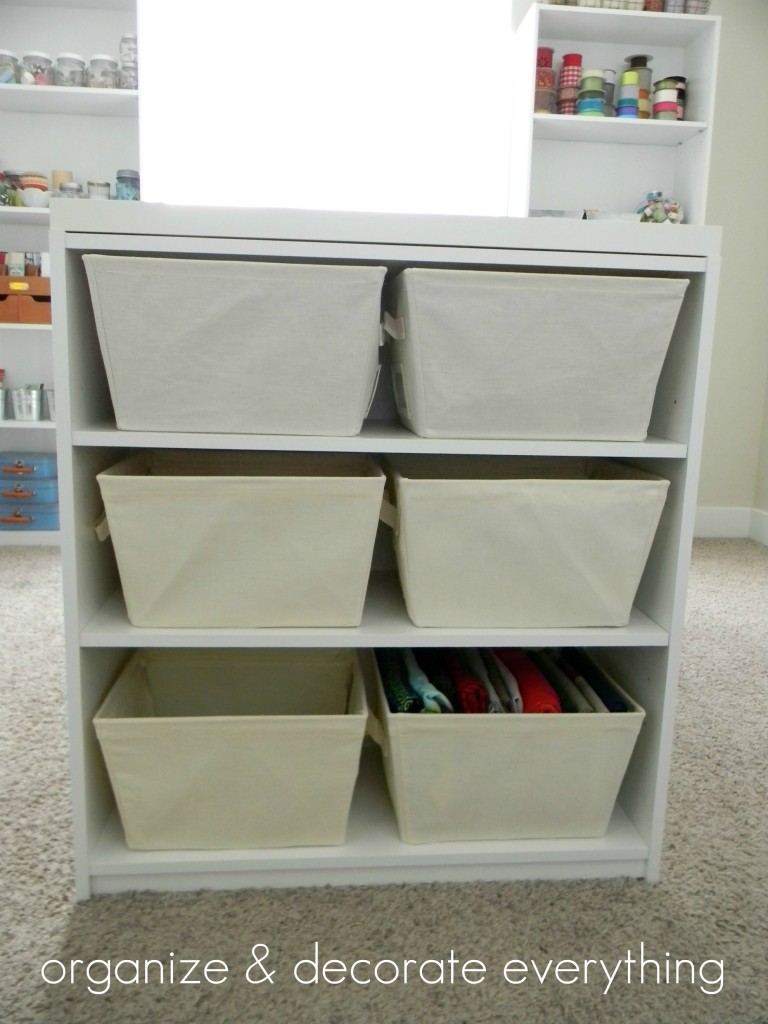 I added tags to my baskets since I'm using it in a craft room and I want to be able to find things easily.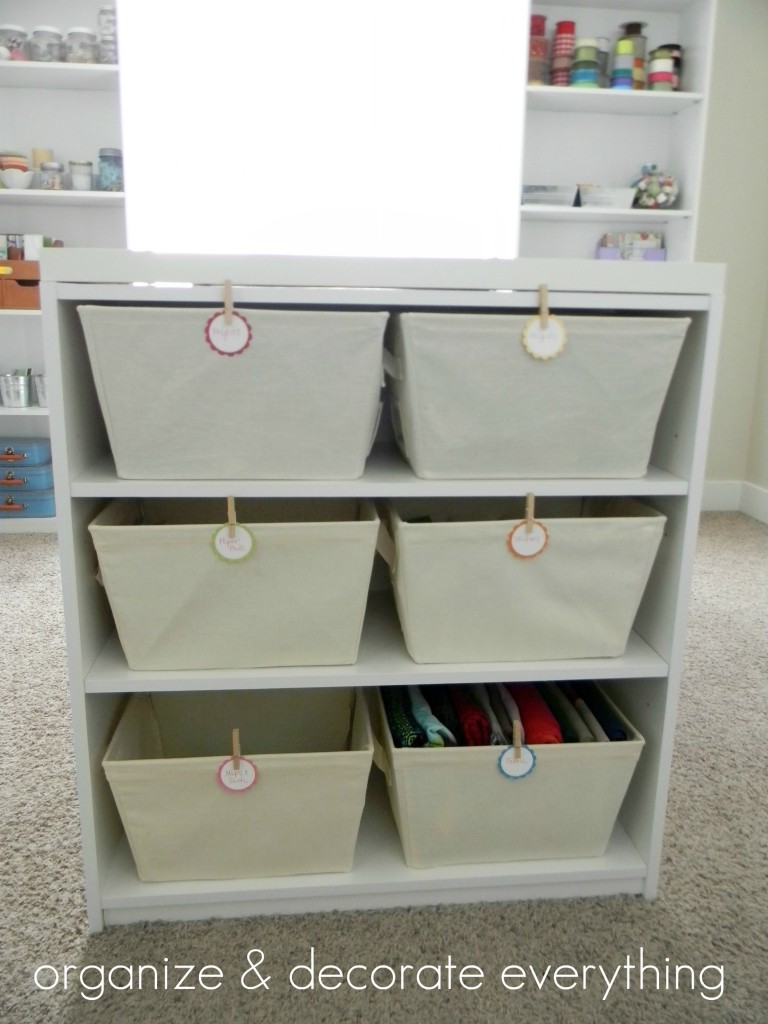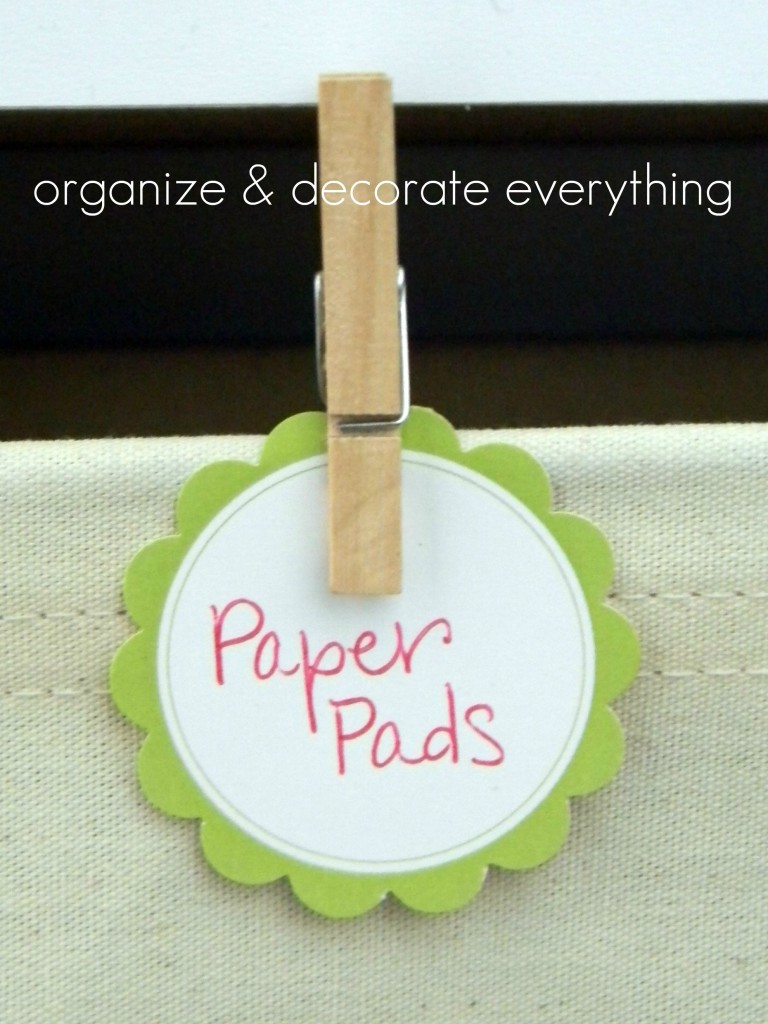 The table sets about the height of a low bar so the short bar stools work perfectly.
I'm looking for an adjustable stool for mine.
Maybe a bright red one to add some awesome color to the space.
Apartment Guide offers how-to tips for making the most of a space on a budget on MovingToday.com and ApartmentGuide.com.
Here are some other great ideas you'll want to check out:
Pack a Priority Box to Make Your Move Easier
How to Decorate a Small Apartment
Multi-Purpose Furniture Packs a One-Two Punch
"Like" Apartment Guide on Facebook at Facebook.com/apartmentguide, follow them on Twitter @AptGuideand "circle" them on Google+for real-time tips and updates on making the most of your space and living on a budget.
· If you're ready for a whole new space or are looking to move, Apartment Guide has the photos, floor plans, features and tips to help you find the perfect apartment community.
Apartment Guide and owner Consumer Source, Inc. have partnered with bloggers like me as Official Apartment Guide Bloggers. As part of this program, I have received compensation. They have not told me what to purchase or what to say about the products used, and believe that consumers and bloggers are free to form their own opinions and share them in their own words. Consumer Source's policies align with WOMMA Ethics Code, FTC guidelines and social media engagement recommendations.
BTW: I just noticed I've reached over 2 million hits since this little blog first started.
You are all so awesome! Thank you for making this happen!
I'm linking to these awesome blog parties:
Weekend Warrior at Ask Anna
Look What I Made Linky Party at Creations by Kara
Whatever Goes Wednesday at Someday Crafts
Hookin Up With HOH at House of Hepworths
Strut Your Stuff at Somewhat Simple
Doin' It Yourself at AKA Design
Free For All Friday at Sassy Sites
Weekly Round-Up at It's a Blog Party
Nifty Thrifty Sunday at Nifty Thrifty Things
DIY Project Parade at The DIY Showoff
DIY Projects of March at Beneath My Heart