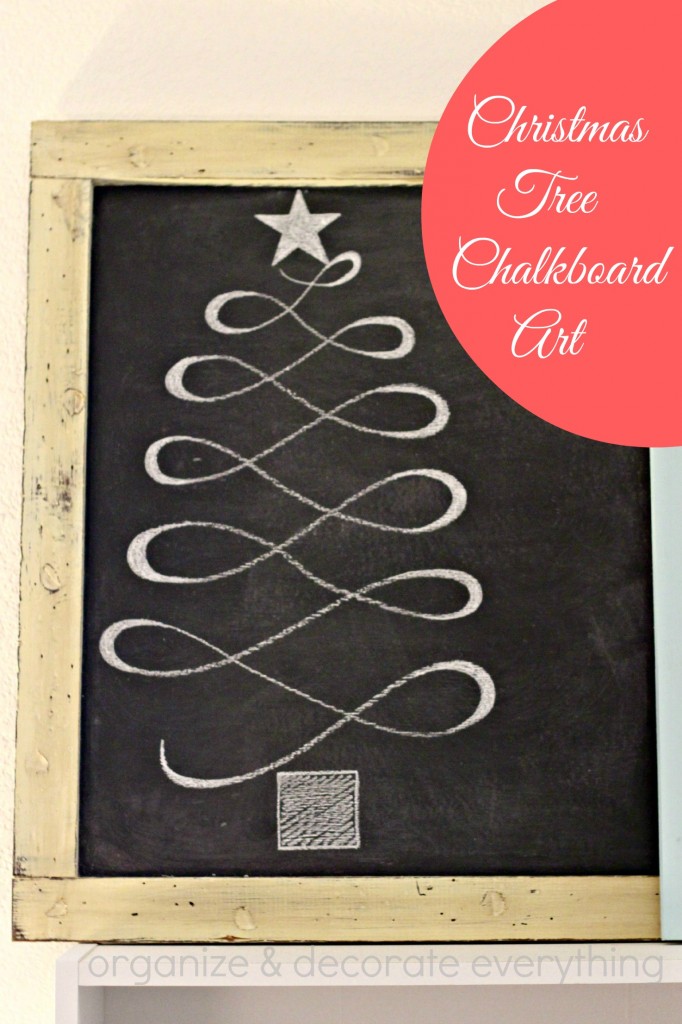 I've been wanting to try this for a while now, since it was cold and rainy outside I thought it would be the perfect day to try something new. I love seeing beautiful chalkboard art but I'm not an artist so I decided to try something a little simpler.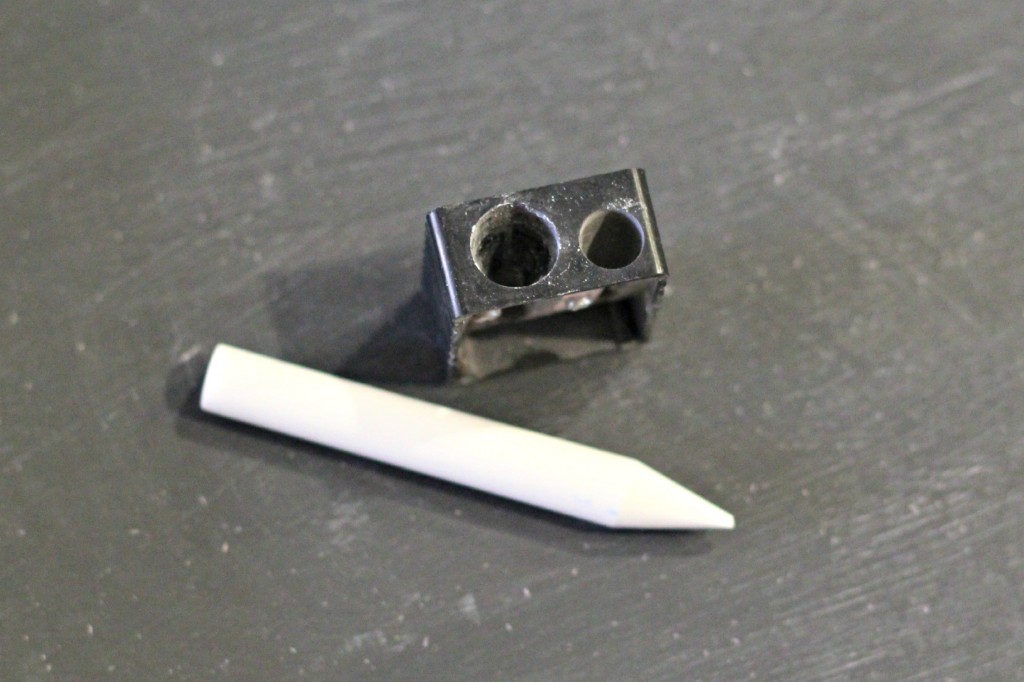 I started by sharpening my chalk. Yeah, it took me a while to learn this little trick, so if you didn't know it before you do now. Sharpen it often throughout your project, as needed.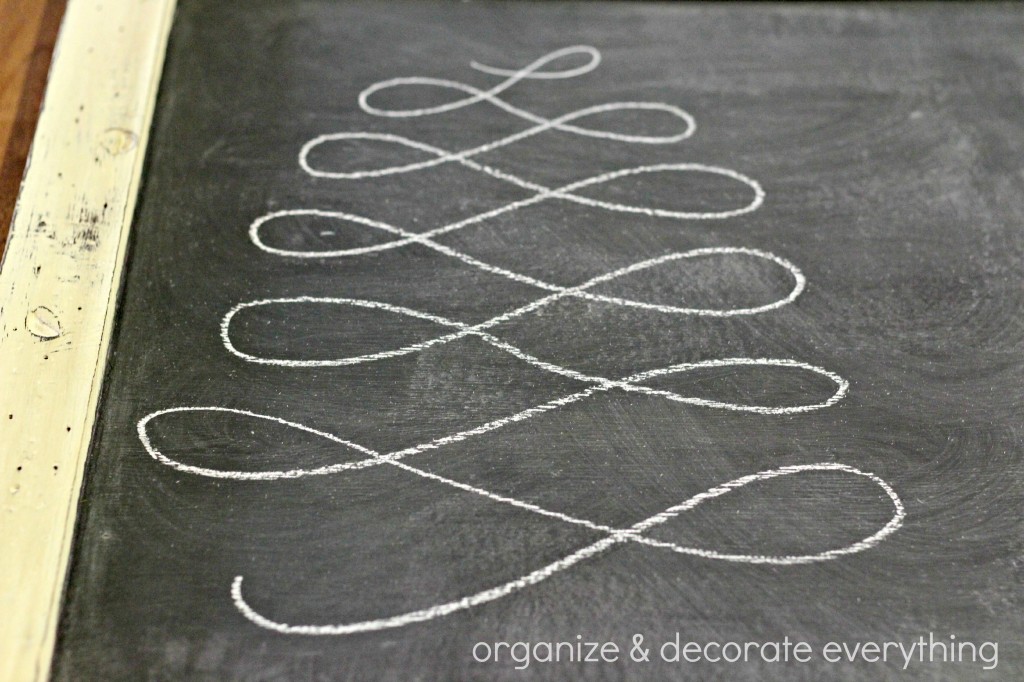 I'll walk you through how I made this curvy Christmas tree. I started by making a cursive "L" then adding loops to each side and making them wider and wider as I went down, making the shape of a Christmas tree. Don't stop, continue the loops in one movement.
I made a square for the tree trunk and a star on top, then shaded them both in.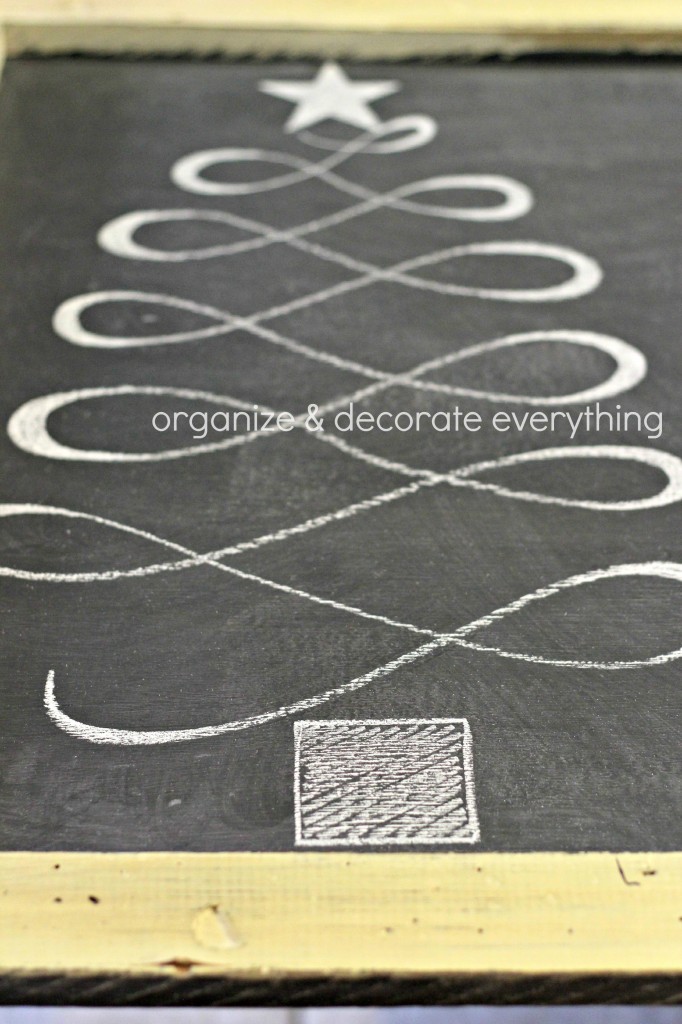 I thickened the center of each loop and shaded it in, similar to how it would look if you were to use a calligraphy pen. I really love that look!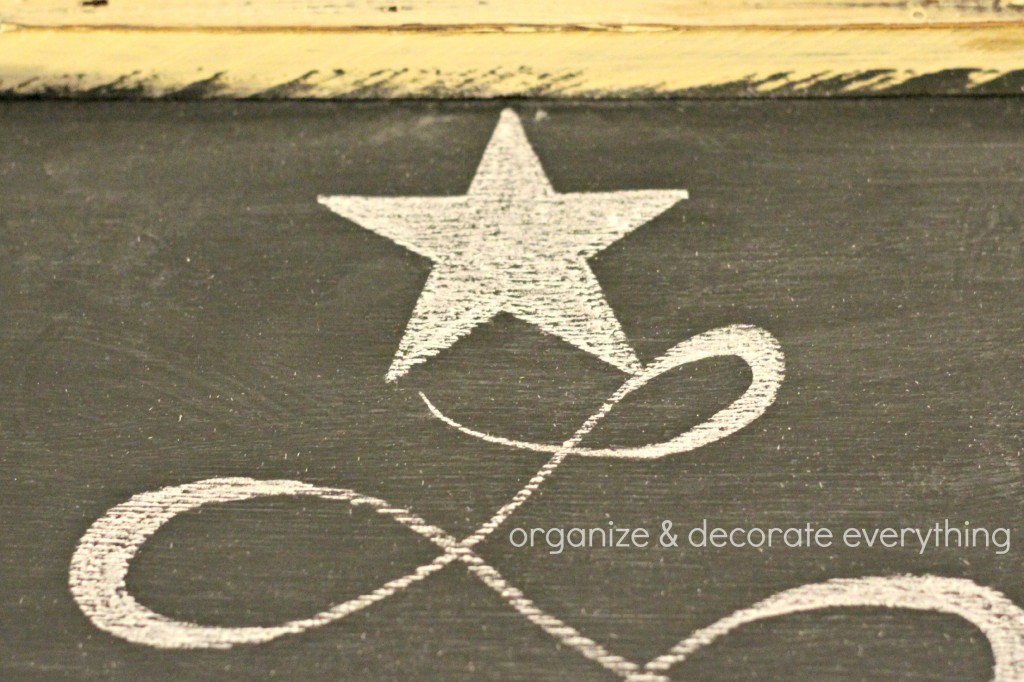 Here's a close-up of the star and shading. I love the simplicity of it and that it was so easy to create. It was actually very relaxing to work on. If you want more detail on your tree, you could add some hanging ornaments.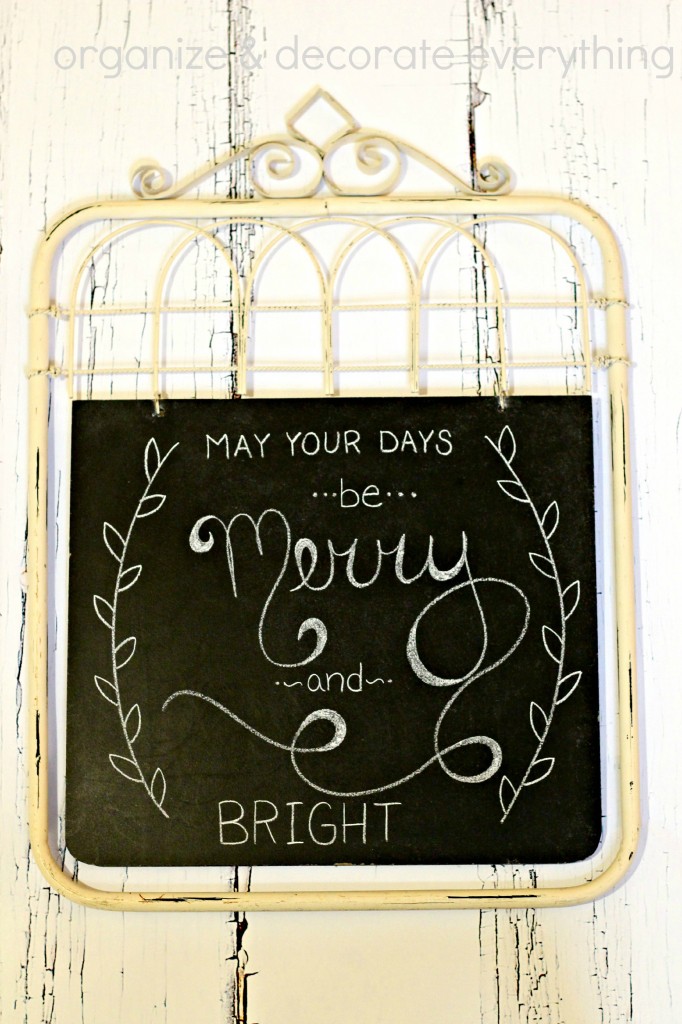 I had a little more time before the kids came home so I decided to whip out another one. I started with the Merry and shaded it, then I added the other words in simple letters. The last thing I did was the garland border. My daughter gave me this chalkboard years ago. Don't you love it?
Have you tried your hand at chalkboard art? If you have some you'd like to share leave the link in the comment area and I'll add it to my pinterest board.
I'm linking to these awesome blog parties:
Remodelaholics Anonymous Link Party at Remodelaholic
Show & Tell at SNAP