I love creative ways to countdown to special occasions whether it be family vacations, birthdays, welcoming a new family member, or Christmas. This Merry and Bright Christmas Countdown is fun for the whole family but especially younger kids. They're going to love the little toys and activities included. I think you'll love it too.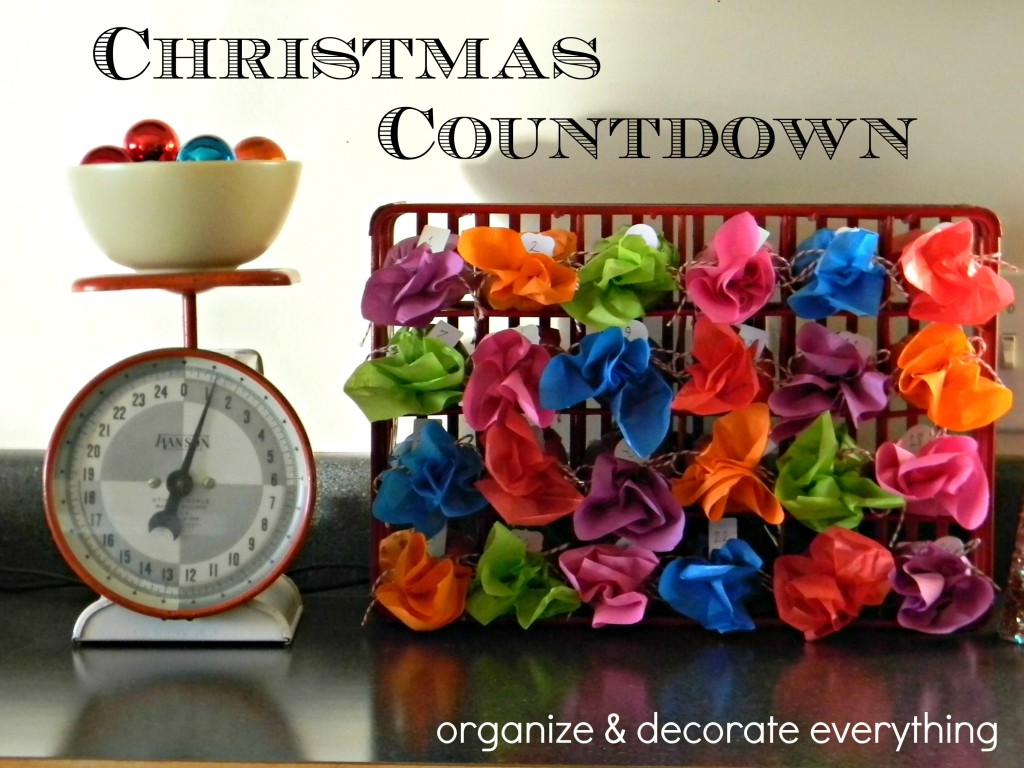 This post is part of the 31 days of Christmas Ideas series. Click over to the main page to see all of the 31 Christmas posts (they will be added daily).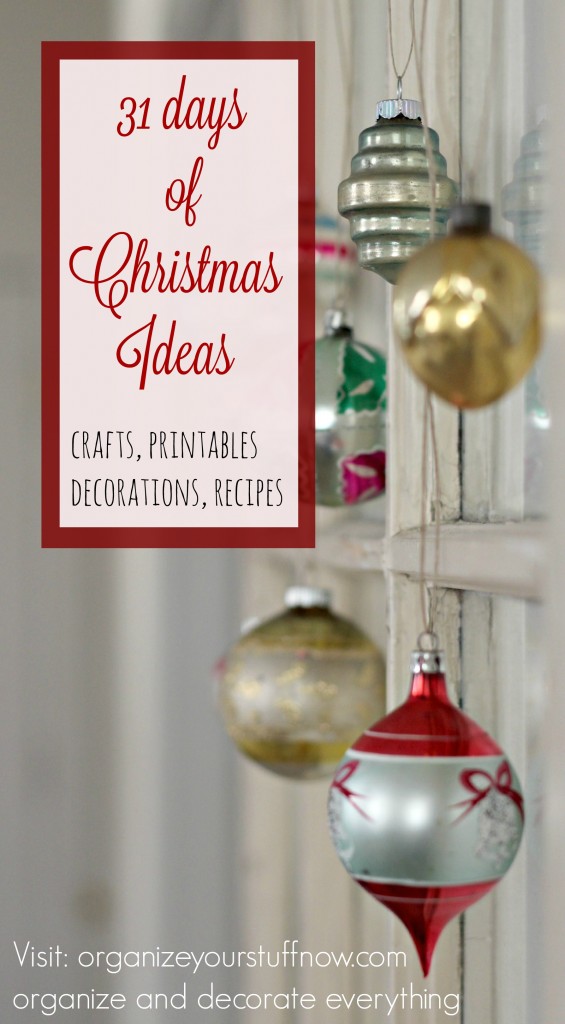 You'll need a soda crate or some other kind of divided box and the rest of these supplies to make the countdown. The crate or box will need to have 24 divided areas.
-napkins and/or tissue paper
-toilet paper tubes
-baker's twine or other string
-small tags
-scrapbook paper or note cards
You'll also need small toys and note cards with activities written on them to fill the tubes. Write the numbers 1-24 on the small tags or use number stamps and stamp the numbers on the tags.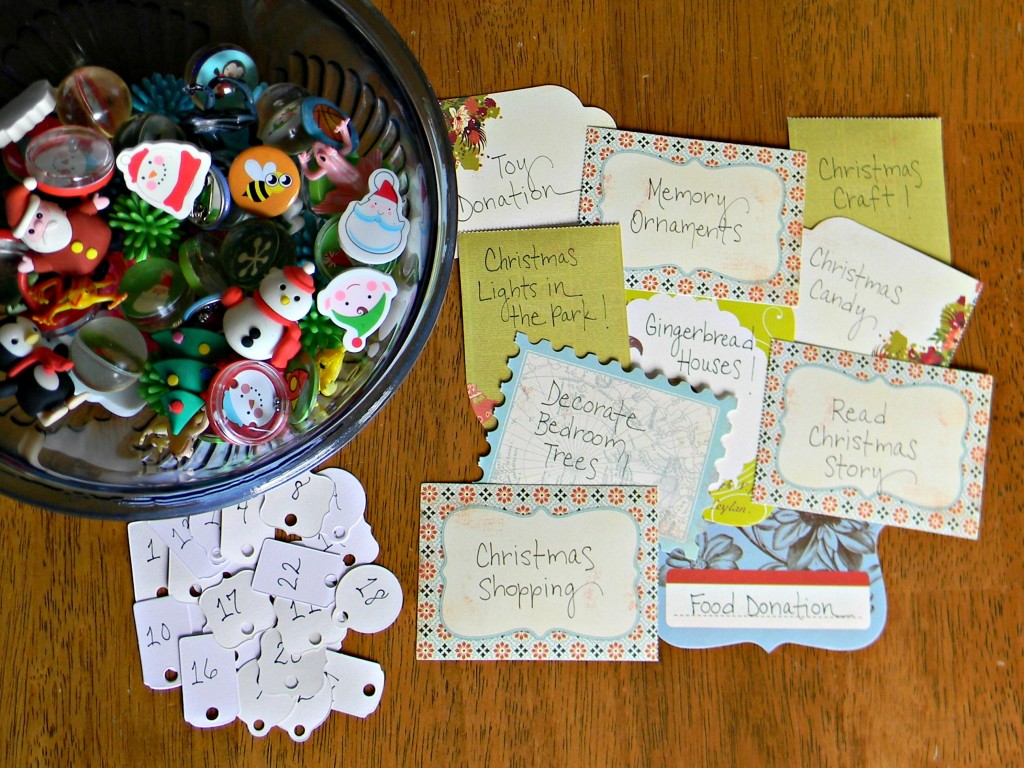 Write activities on the large tags and then insert them in the tubes. Discuss as a family the activities you want to include leading up to Christmas. Make sure to put them in a day that will work well for your family.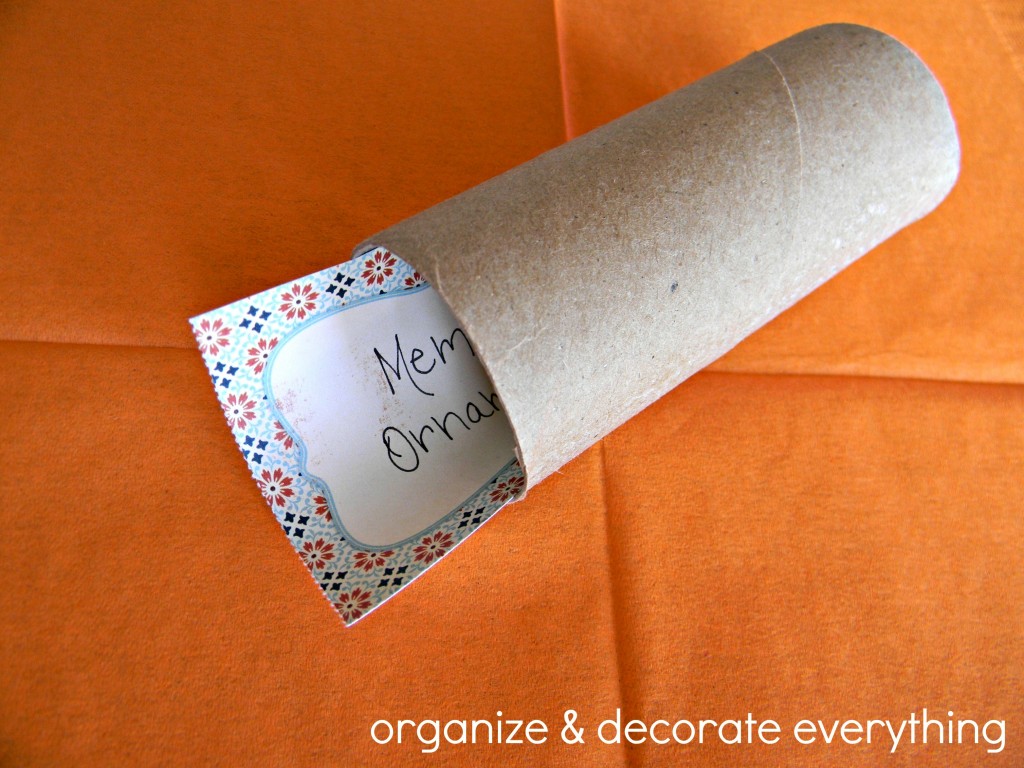 Add toys or treats in the rest of them. Include enough goodies for all of the kids in the family.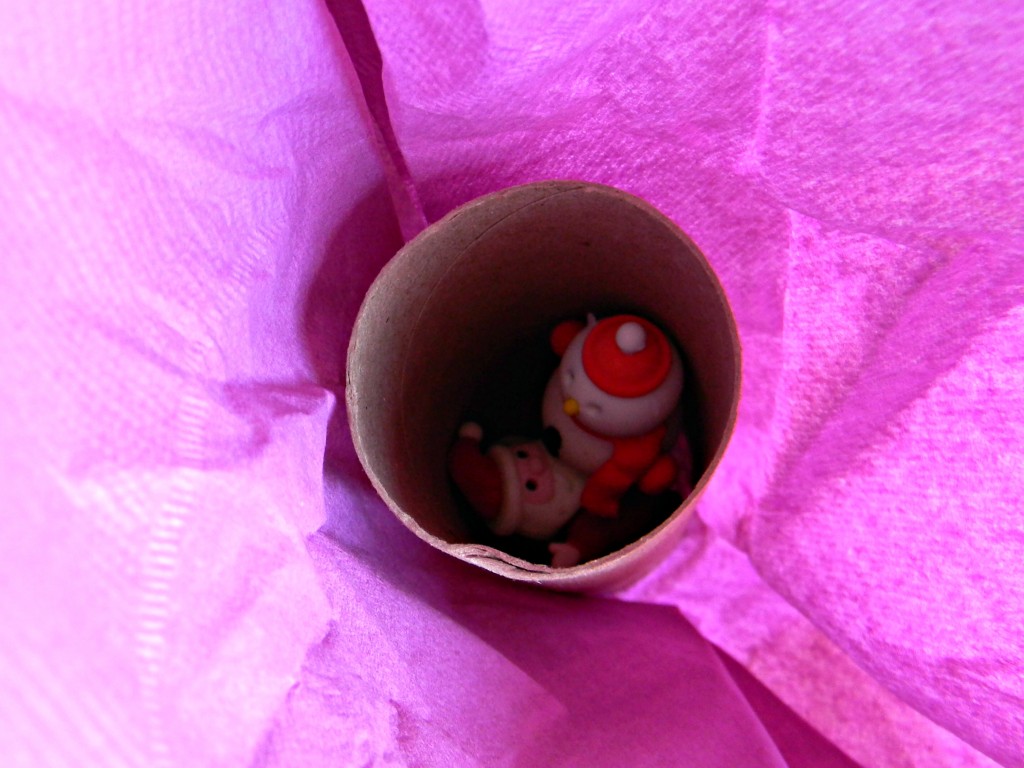 Gather the napkin or tissue paper up and around the tube and tie it off with baker's twine. Slide the number tag on the twine and tie a bow.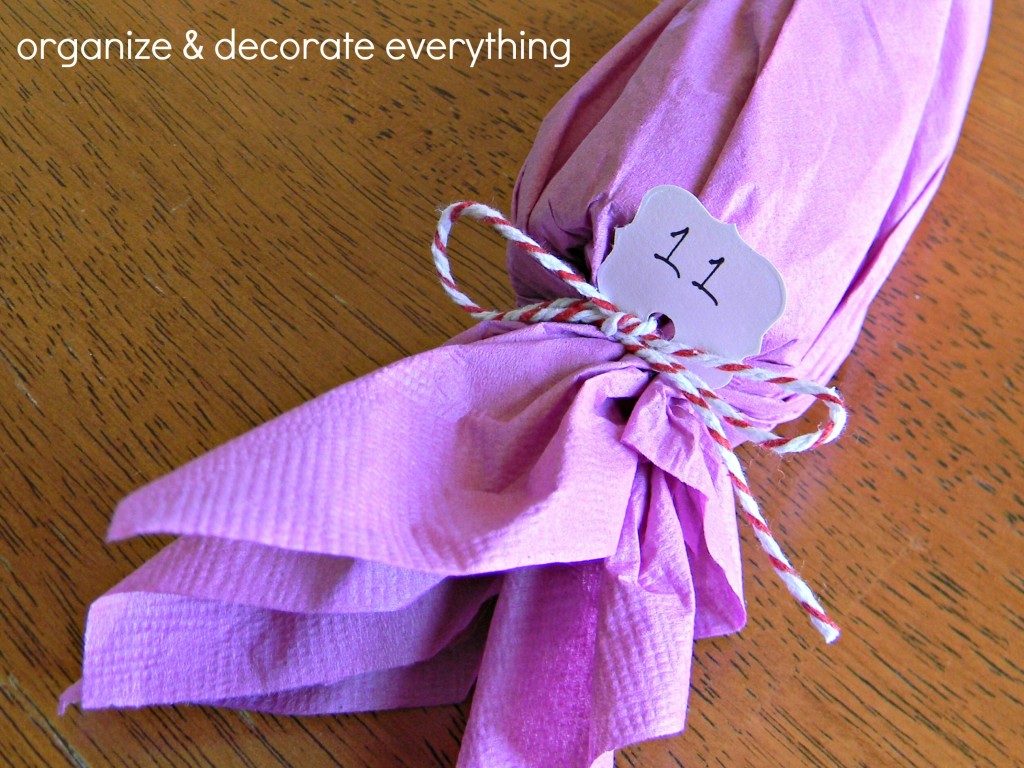 The napkins are the perfect size for the tubes so I cut the tissue paper to the same size. I used napkins and tissue paper with fun and bright colors. Pick the colors that fit with your color scheme.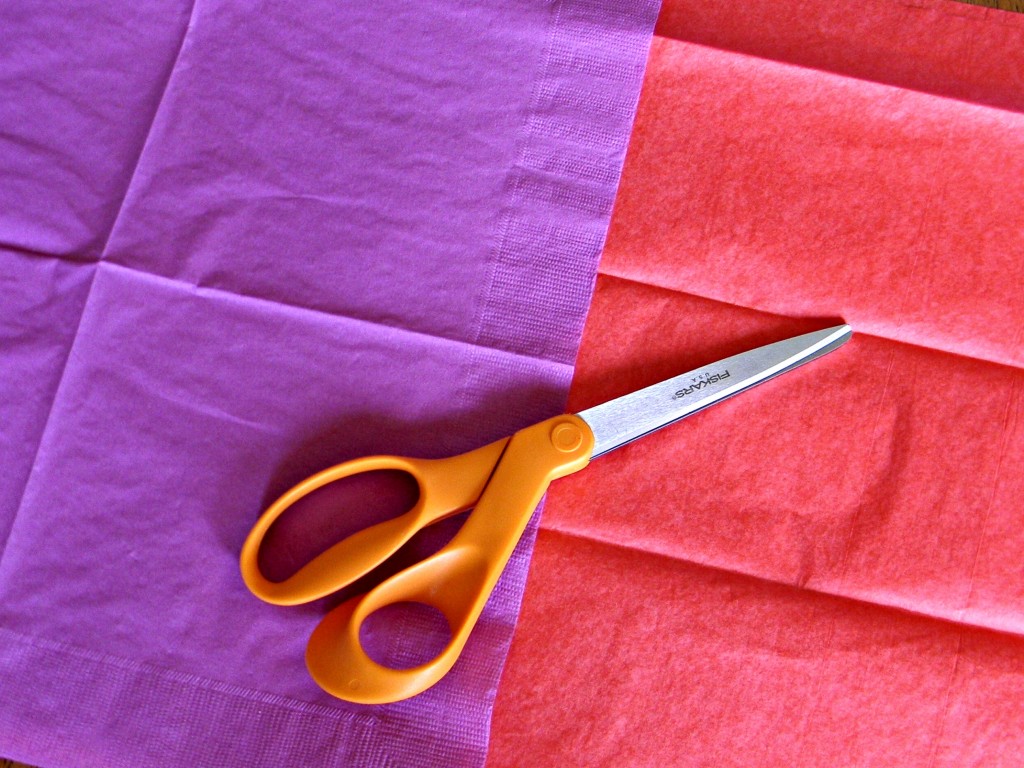 Place all of the wrapped tubes in the crate in date order. Remember to plan the activities for when your family can do them. It's oh so pretty and colorful!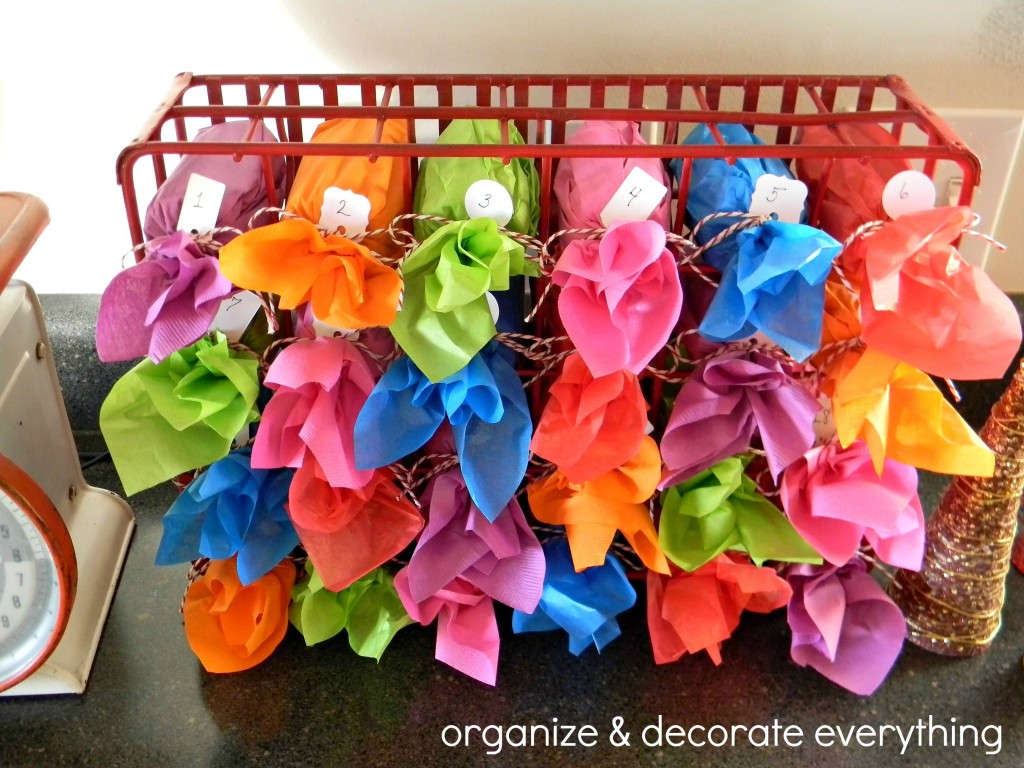 Once you take a tube out for that day you can hang an ornament from the space so it's not empty. I used ornaments that were the same color as the tissue paper and napkins.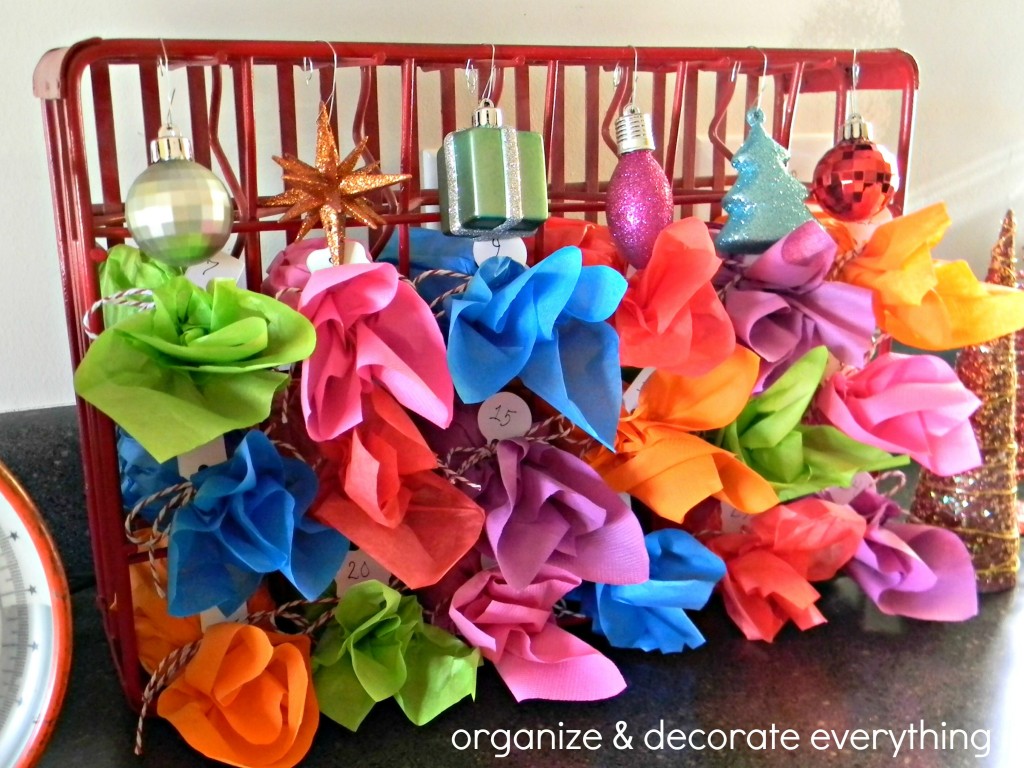 This is how it will look when almost all of the tubes have been opened. Don't you love countdowns? This one is so fun!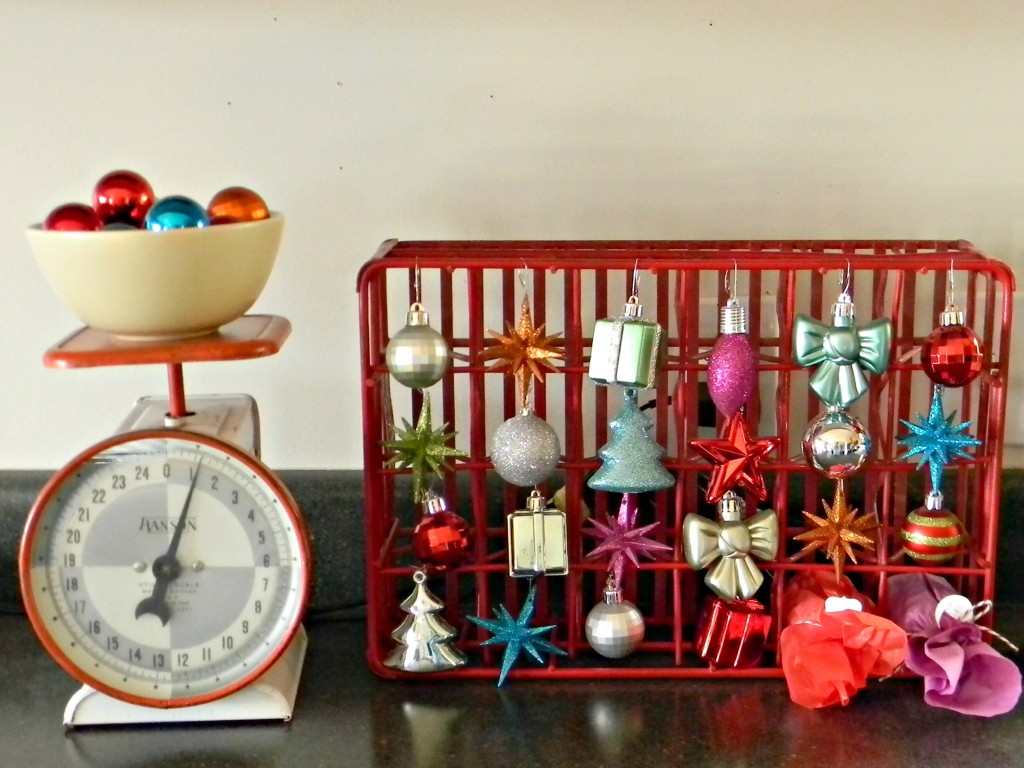 Please join me tomorrow for the next 31 Days of Christmas Ideas post.