I just learned a new process from Cynthia, that I am in love with.
Do you love old rusty metal cans as much as I do?
I love the look but don't really love the idea of not knowing where said cans have been
(or what might have been in or on them).
Well, I'm going to show you how you can get the look using new metal cans.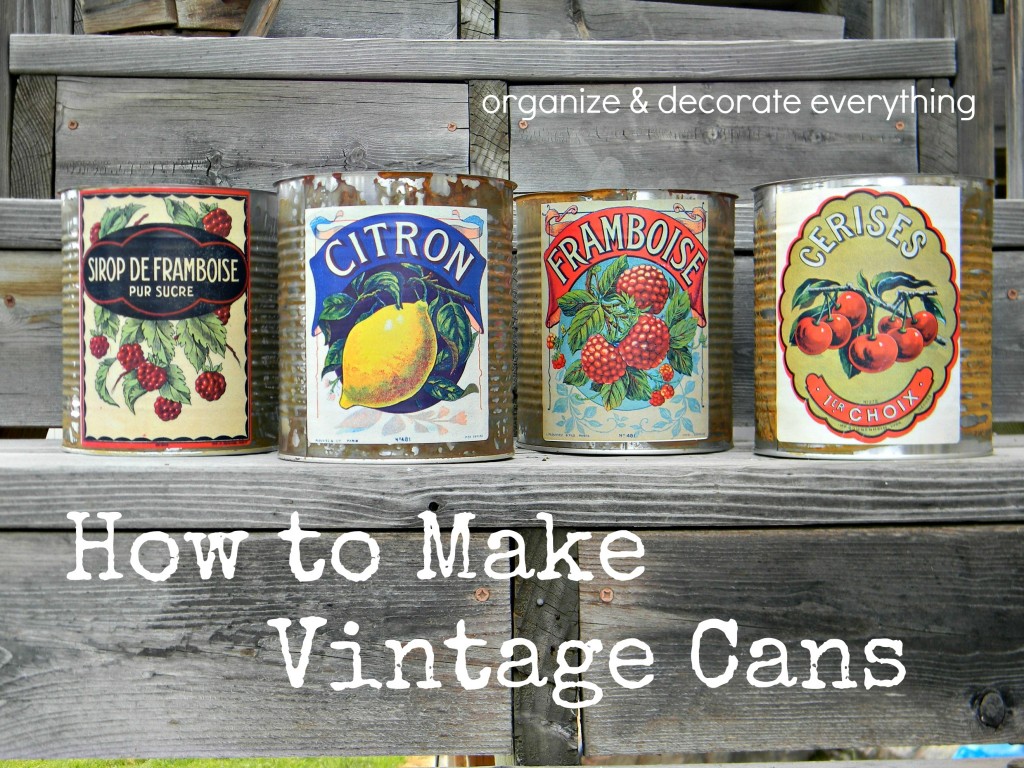 Aren't these awesome? I love how they turned out.
None of them are the same. Which is totally perfect for the rusted metal can look.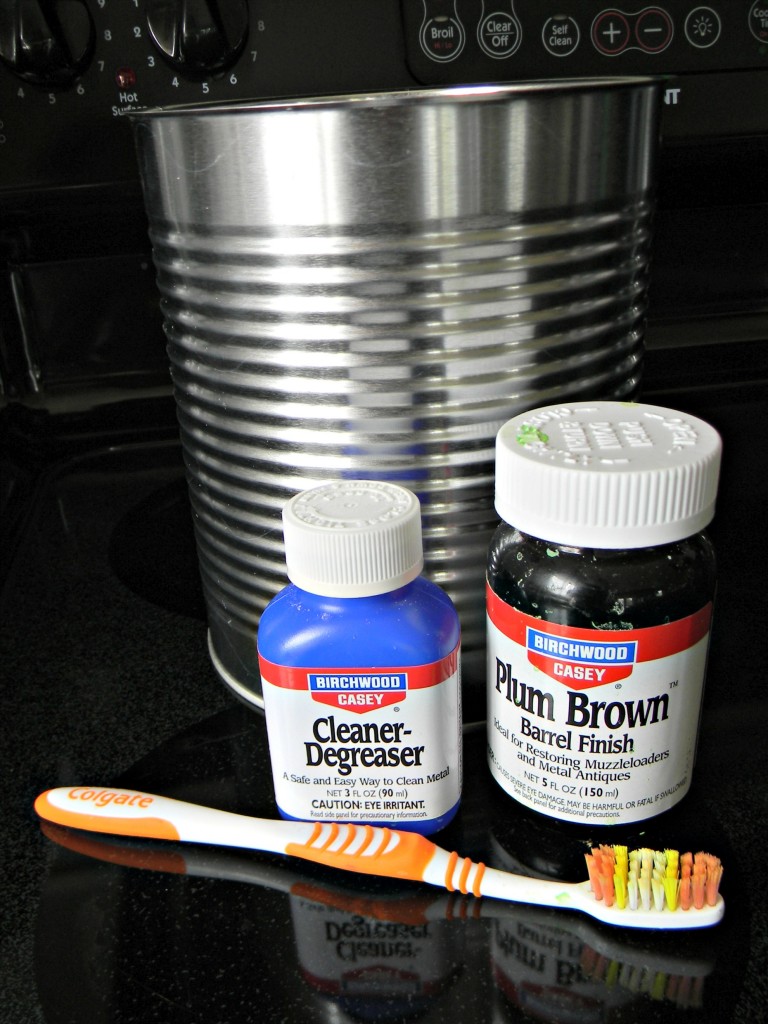 Here are the supplies you'll need:
Cans (these are #10 cans from any LDS cannery for only .75 cents each)
Plum Brown Barrel Finish (found at any sporting goods store which sells gun supplies)
Cleaner/Degreaser (found next to the Plum Brown)
Rag (to apply the cleaner)
Brush (to apply the plum brown)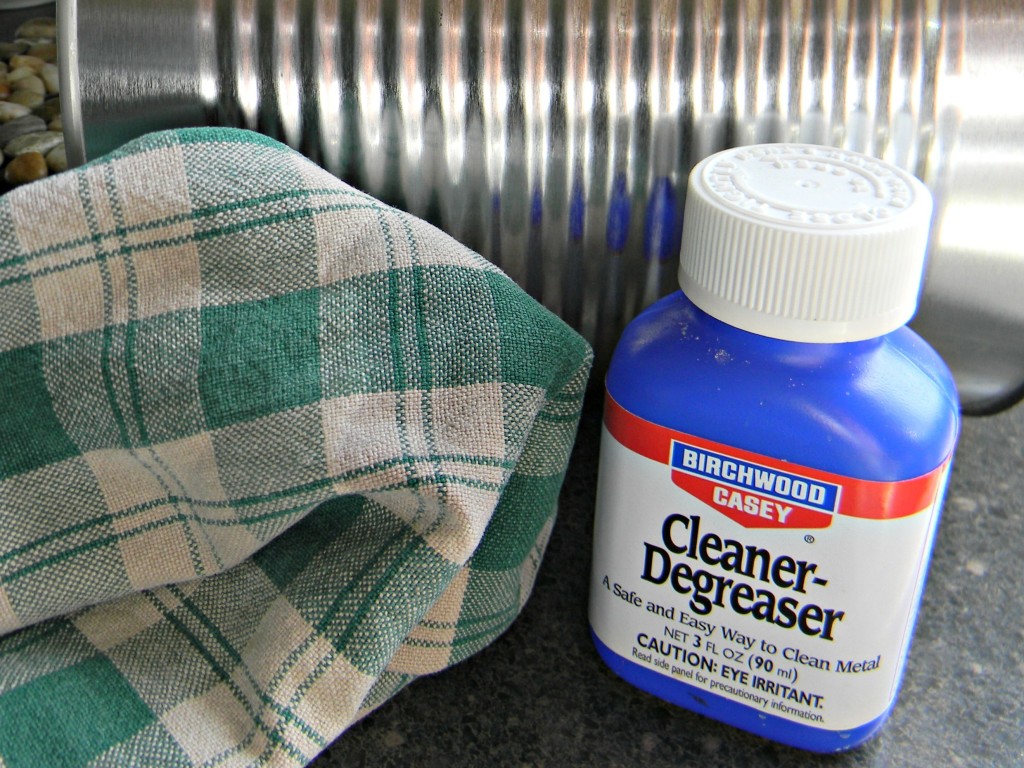 Apply the cleaner/degreaser to the can using a rag. I only used it on the outside of the can.
It gets fingerprints and other spots clean so the Plum Brown can work it's magic.
I didn't have gloves on at first but decided to wear them after I read the labels.
I would recommend wearing gloves.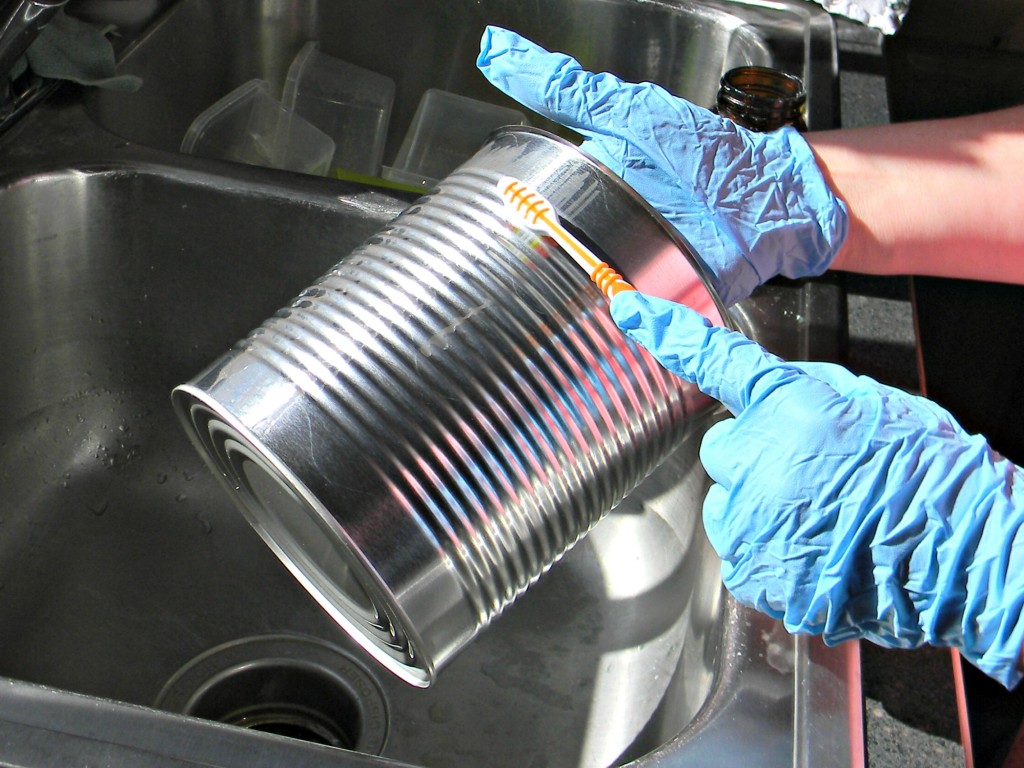 I applied the Plum Brown with a toothbrush. Just dip it in the bottle and brush it on the can.
I brush it on top to bottom, not side to side. It didn't seem to go on as well that way.
I did it over the sink and wore an apron just in case it got a little messy.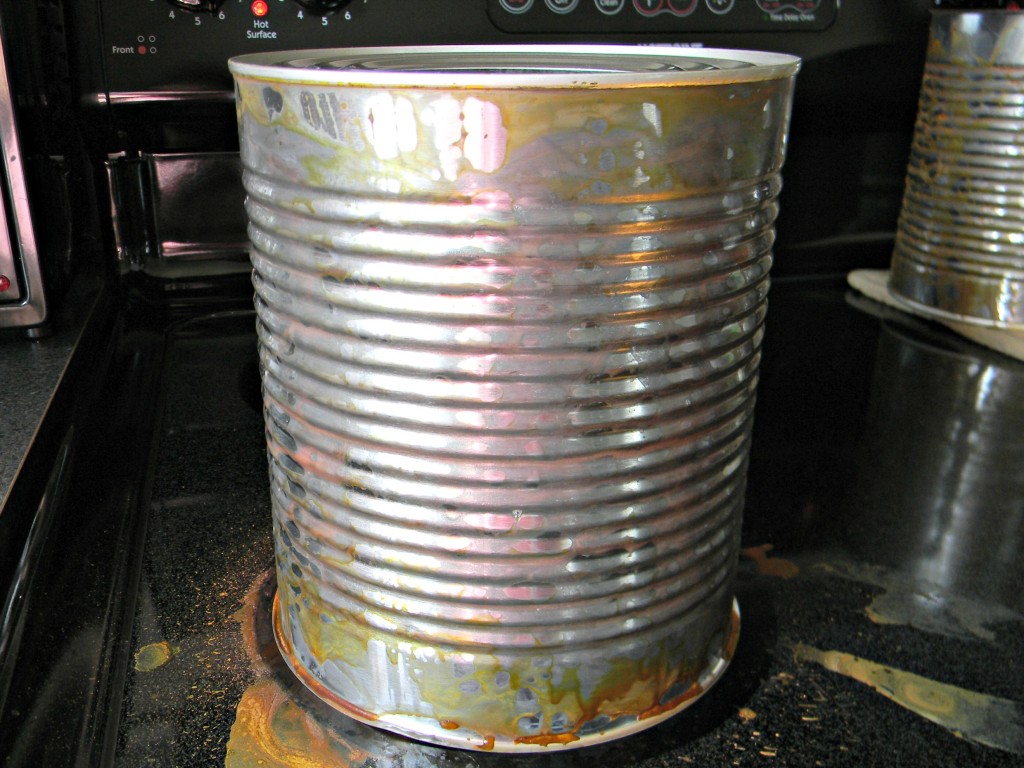 Then place it on your burner over medium heat for about 20 seconds.
I'm sure it will be different for every stove so leave it on till it starts turning rusty
then turn it over and put it back on for about 10 more seconds.
I used kitchen tongs to turn it over. Don't touch it because it's very hot.
I placed the cans on hot pads to cool down. It only takes about a minute.
My stove got a little messy but it was easy to clean up with a little scrubbing.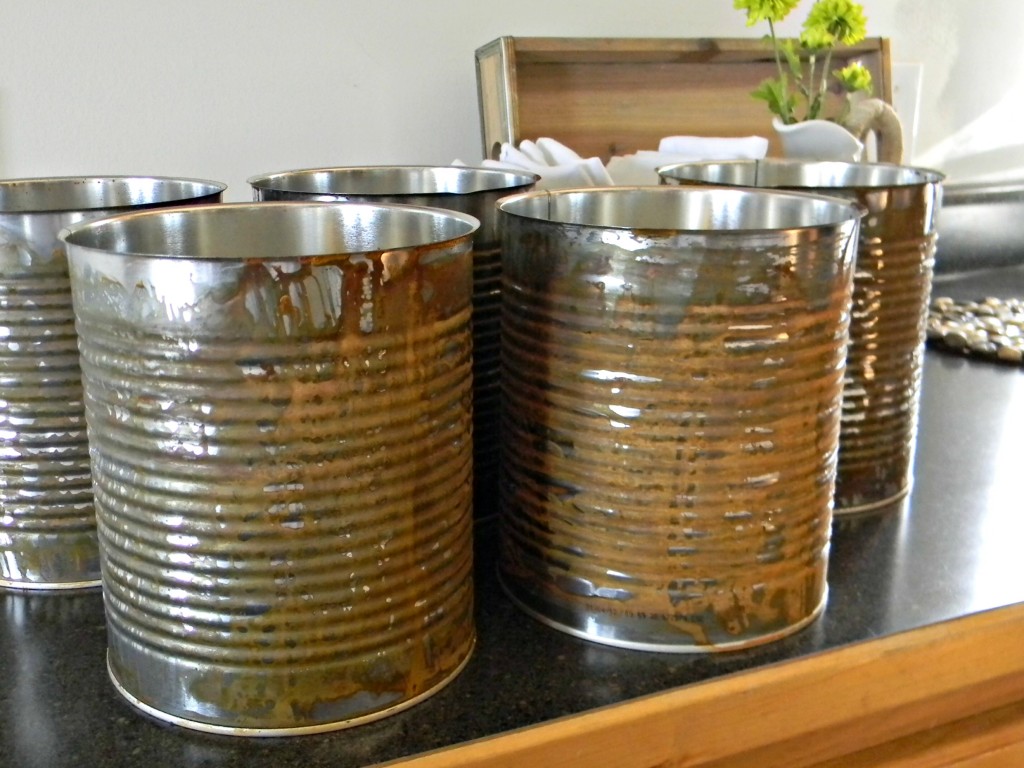 Check out their rusty goodness. Let's see, that's 6 cans down and about 20 some to go.
They don't take long to make and I love the effect.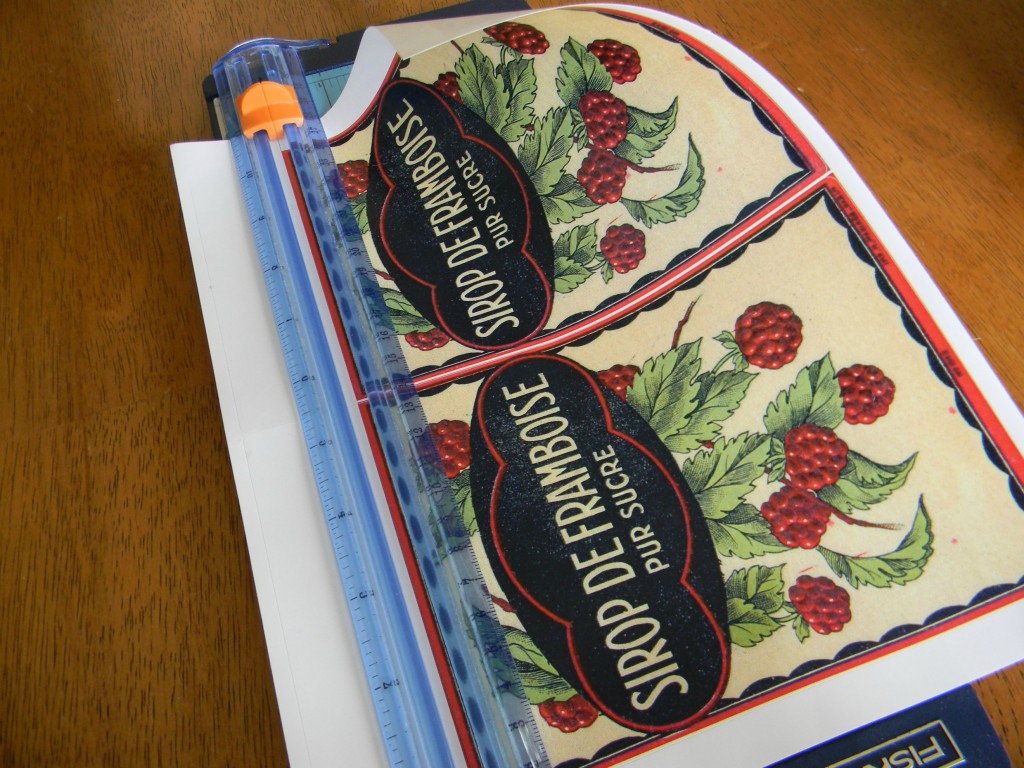 Don't you love these labels? Cynthia used free images from Flickr.
A google search for 'vintage fruit crate labels' will give you some additional sources.
French Labels
English Labels
The images are printed on weatherproof polyester label sheets by Online Labels.
The labels are available in many different sizes.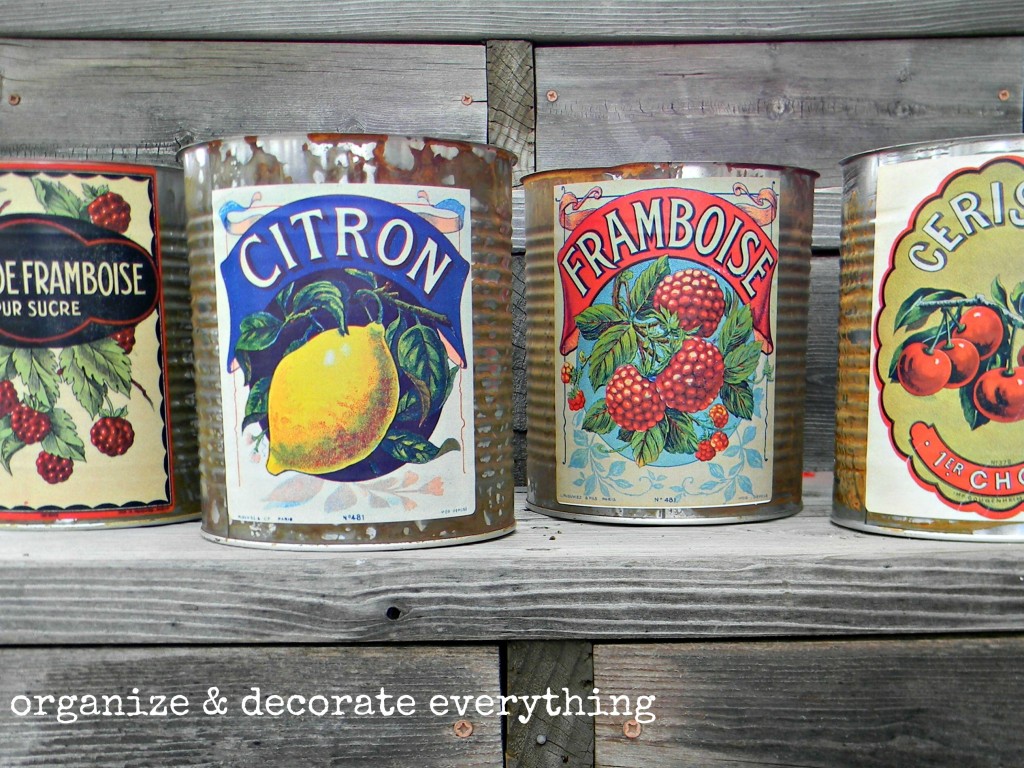 How about a bit of trivia: Did you know that can label art work was the birthplace of commercial art in America? The advent of Lithography enabled companies to use art to sell their product commercially and there was a great deal of competition between companies to create the best works. Here's some links to a bit of history if you're interested.
the labelman.com
boxofapples.com
So why am I making so many vintage cans? We're working on table decorations for the Summer Soiree.
You won't want to miss it. I promise!
If you live in the Salt Lake area you will want to attend this awesome event for only $10 a ticket.
And you can join the Jordan Valley Home and Garden Club for free.
You'll be learning anything and everything you wanted to know about your home and garden in the club.
For more information and to buy tickets to the Summer Soiree click here.
I'd love to see you there!
I'm linking to these awesome blog parties:
Nifty Thrifty Sunday at Nifty Thrifty Things
Weekend Warrior at Ask Anna
Tutorials and Tips Link Party at Home Stories A2Z
Best DIY Projects May Linky Party at Beneath My Heart
Friday Flair at Whipperberry
Strut Your StuffSaturday Link Party at Six Sisters Stuff
Show and Tell Saturday at Be Different Act Normal
Sundae Scoop at I Heart Naptime
Make It Monday at Brassy Apple
Motivate Me Monday at Keeping It Simple
Whatever Goes Wednesday at Someday Crafts
Show Me Extraordinary at The 36th Avenue