I love printables and I love Pinterest. While looking through Pinterest one night I found a poster I knew I just had to make into the BORED printable. Check out the original idea and poster at I Lift Heavy Things.
With Spring Break approaching and Summer coming soon after, I figured I should be prepared. I know within a few day's I'm going to hear those 2 little words all mom's dread, "I'm Bored!" This print is going on the side of my fridge. Since they spend a lot of their at home time in the kitchen, it's the perfect spot. Frame it, stick it on your fridge, tape it to the door – whatever gets your kid's attention.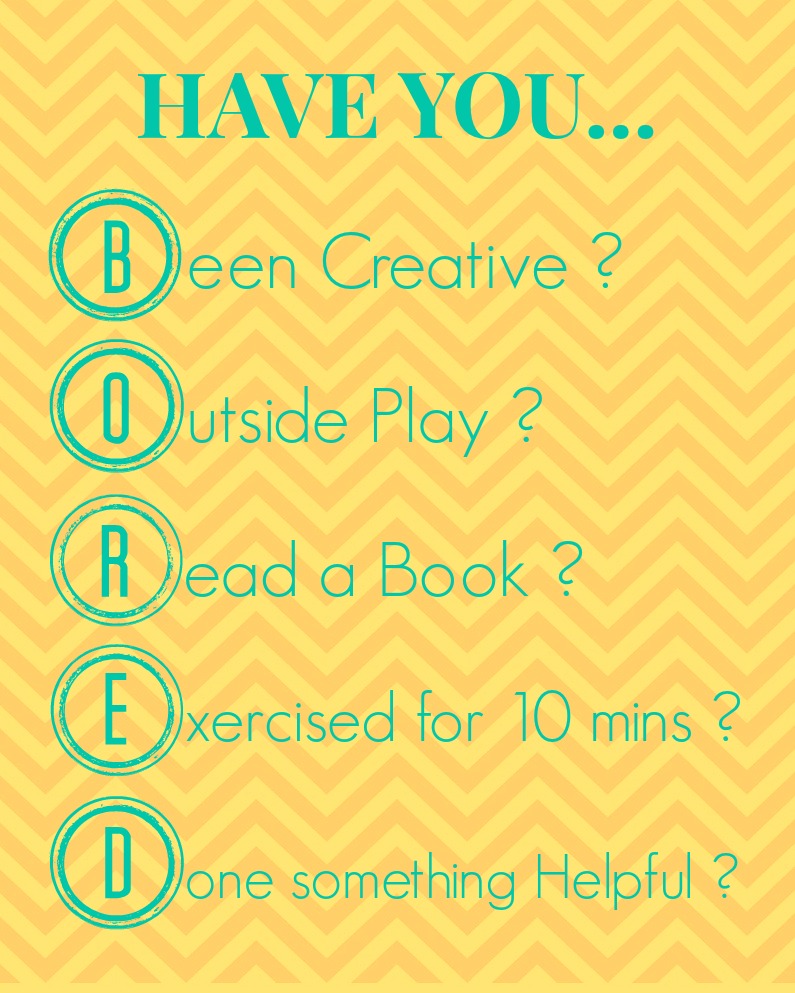 The next time my kids say, I'm Bored, I'm pointing to the print and asking them if they've done everything. Chances are they haven't, so it will at least buy me a little more time until the next activity. What do you think? Could you use this in your home? I'm happy to share this printable with you. Hope it helps!
If you would like to use this printable for yourself, just click the link below. Printables are for personal use ONLY and are available to subscribers of Organize & Decorate Everything. SUBSCRIBE NOW to get full access to all printables.