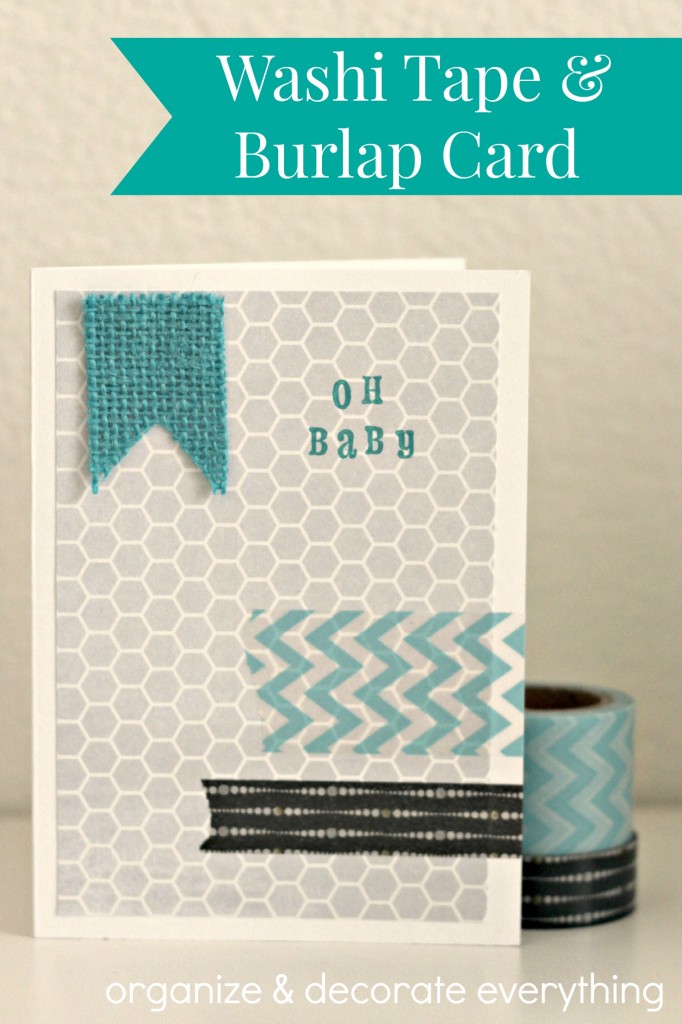 I haven't made cards in such a long time so when I was asked to make baby shower invitations I was excited and a bit worried. They needed to be flat for mailing purposes but I wanted to add some depth and texture so I came up with the idea of using washi tape and burlap.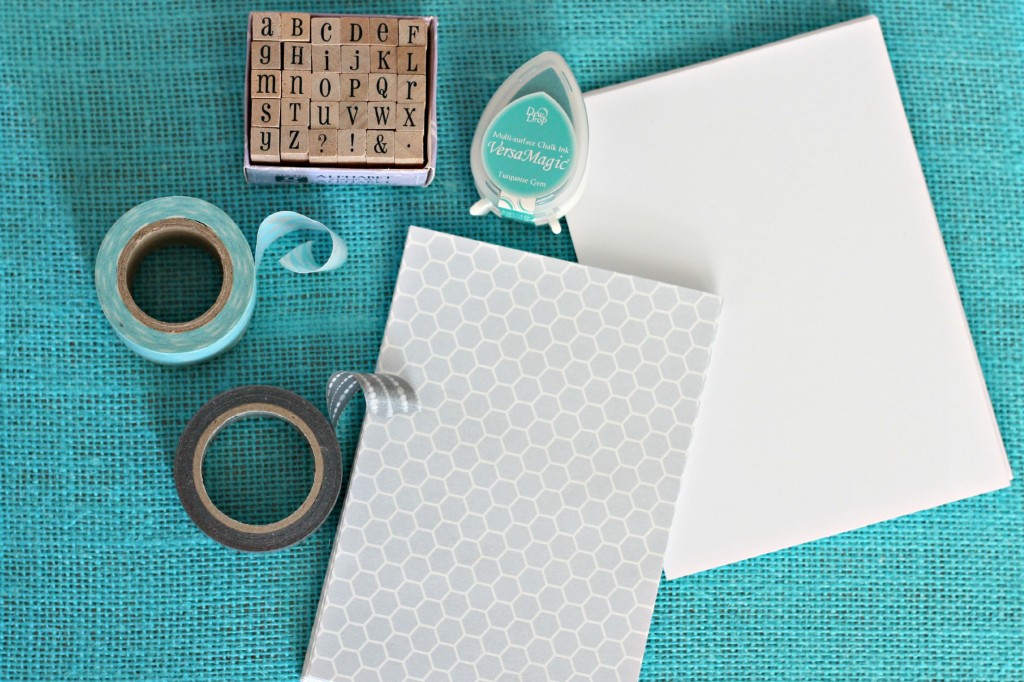 Here's What You Need:
White cardstock (to make the card) or pre-cut and folded blank cards
Patterned scrapbook paper
Colored burlap
Washi tape (2 different sizes and patterns)
Stamp set
Stamp pad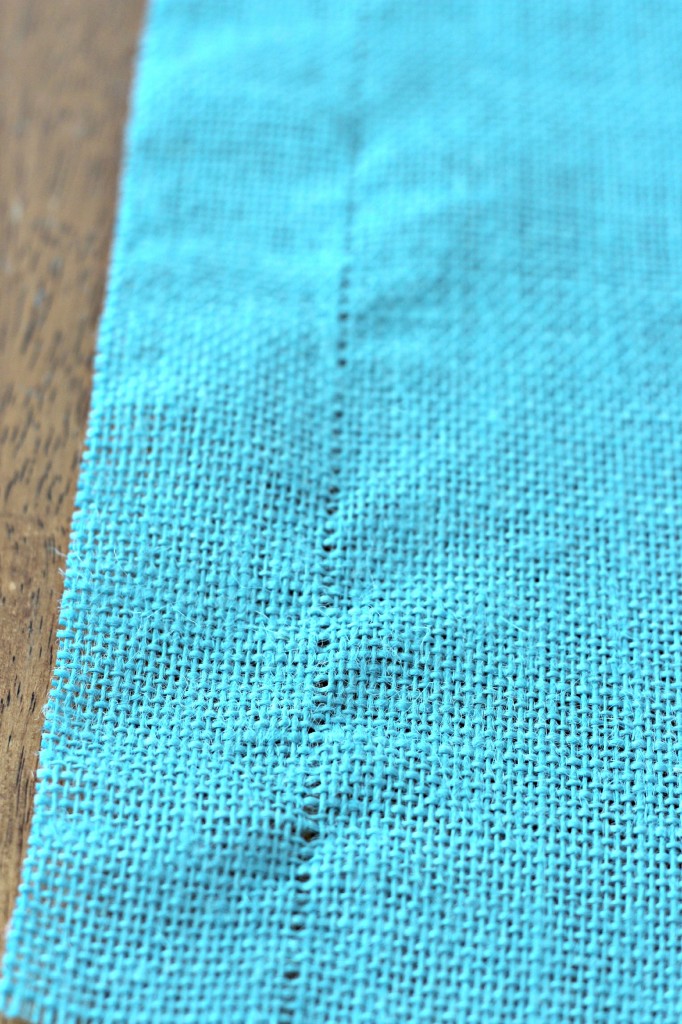 You might already know this burlap cutting trick but I'm going to share it with you today if you don't. Pull out a thread where you need to cut the burlap and it will leave a nice line. Now you can easily cut along the line and not have a lot of little, loose burlap threads.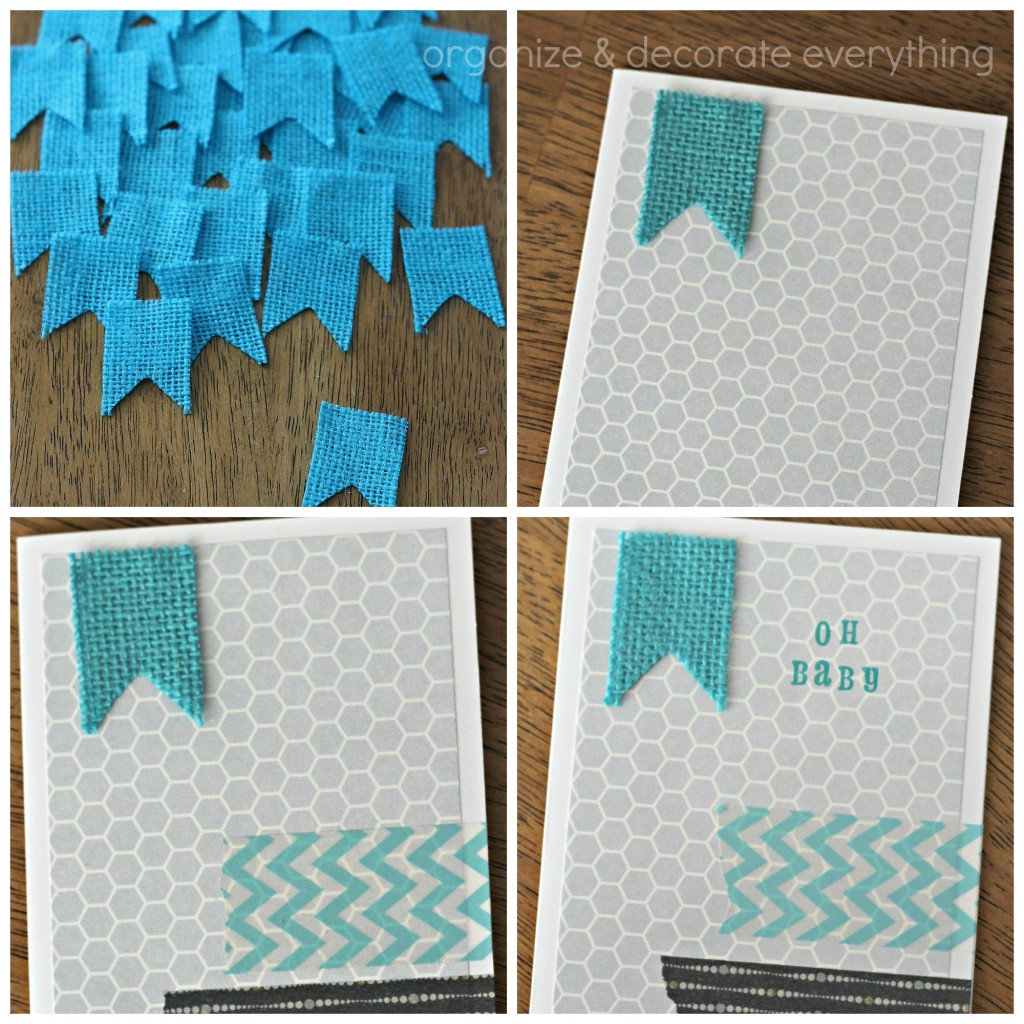 I started with pre-cut and folded blank cards to save time since I was making 35 cards. It's easy to cut and fold your own cards though using a paper cutter and paper scorer blade. I cut little burlap flags by cutting rectangles then folding them in half length wise and cutting the bottom off on an angle to give them a banner look. Cut the patterned paper slightly smaller than the card and apply with a glue stick or glue tape. Attach the burlap flag with a glue dot. Add the washi tape to the bottom of the card. Then stamp your words. This card is for a baby shower but could easily be made for any occasion.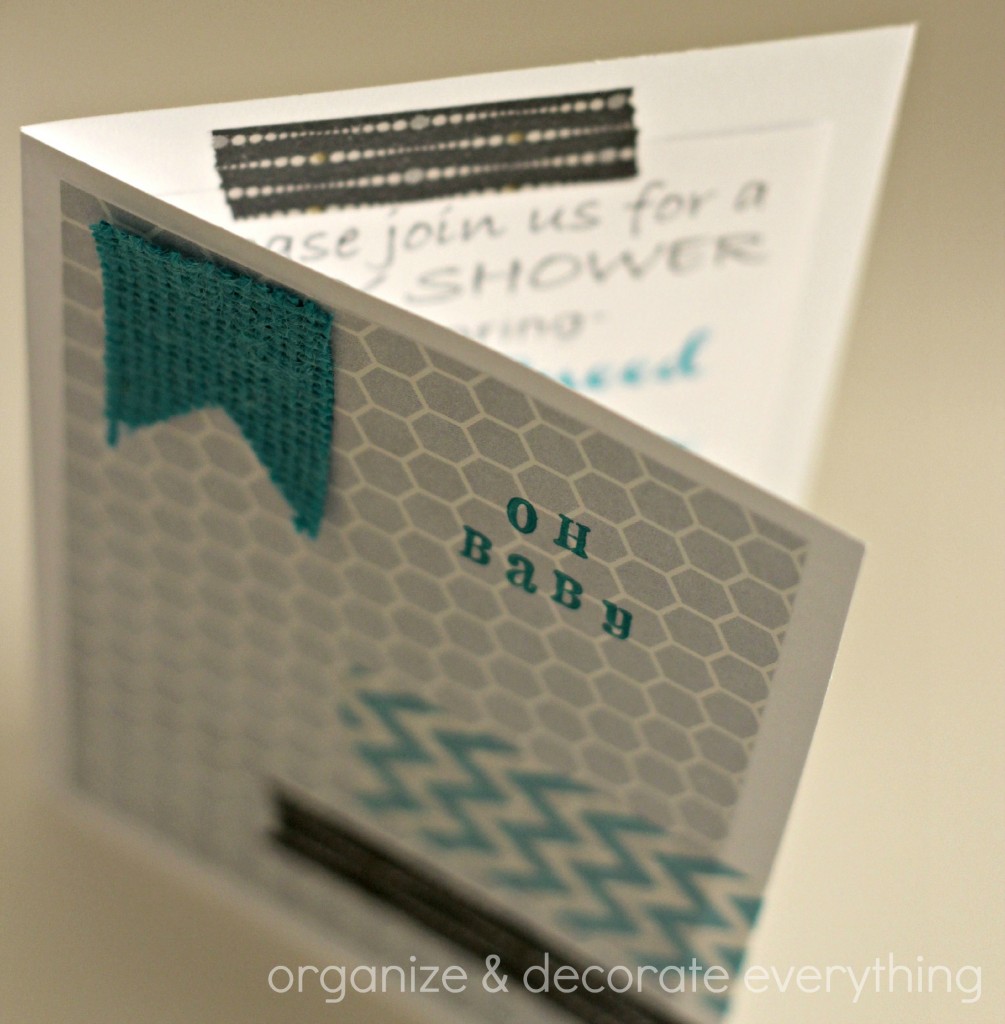 I like to make my cards so they can be used again by the recipient, so I printed off all the baby shower info and attached it to the inside of the card using more washi tape. The inside of the card looks really pretty printed on vellum.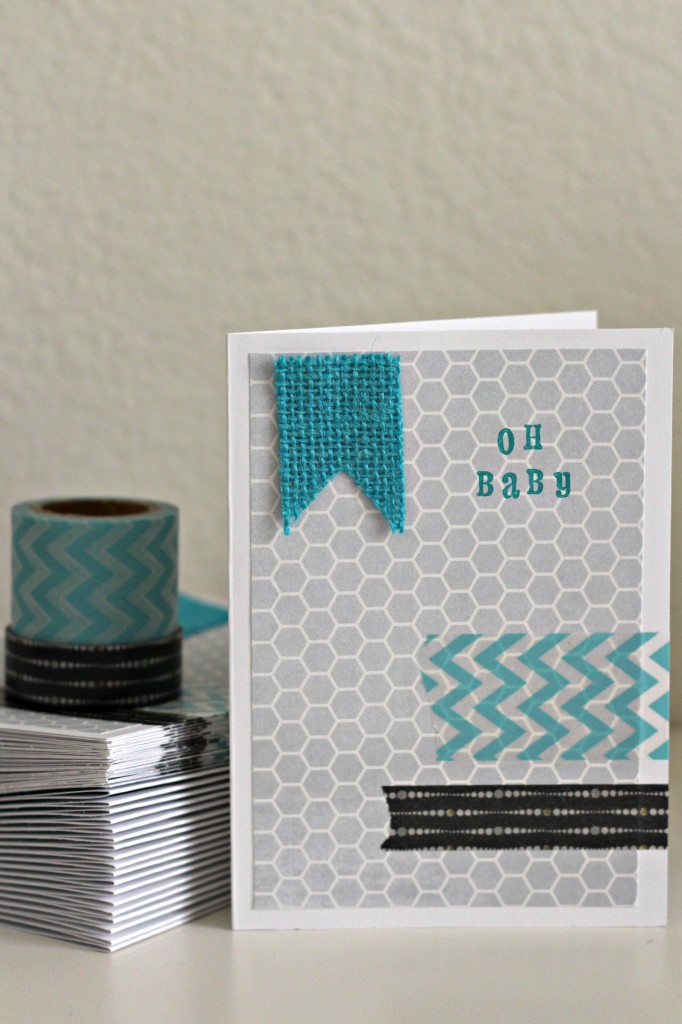 35 baby shower cards hand made and ready to be mailed out. I used to belong to a card making group. Maybe it's time I form one in my new area, that was a lot of fun.