I'm lucky to have a cute little 9 year old that loves going thrift shopping with me. He saw this old typewriter case and wanted it to hold his toys in the car when we traveled.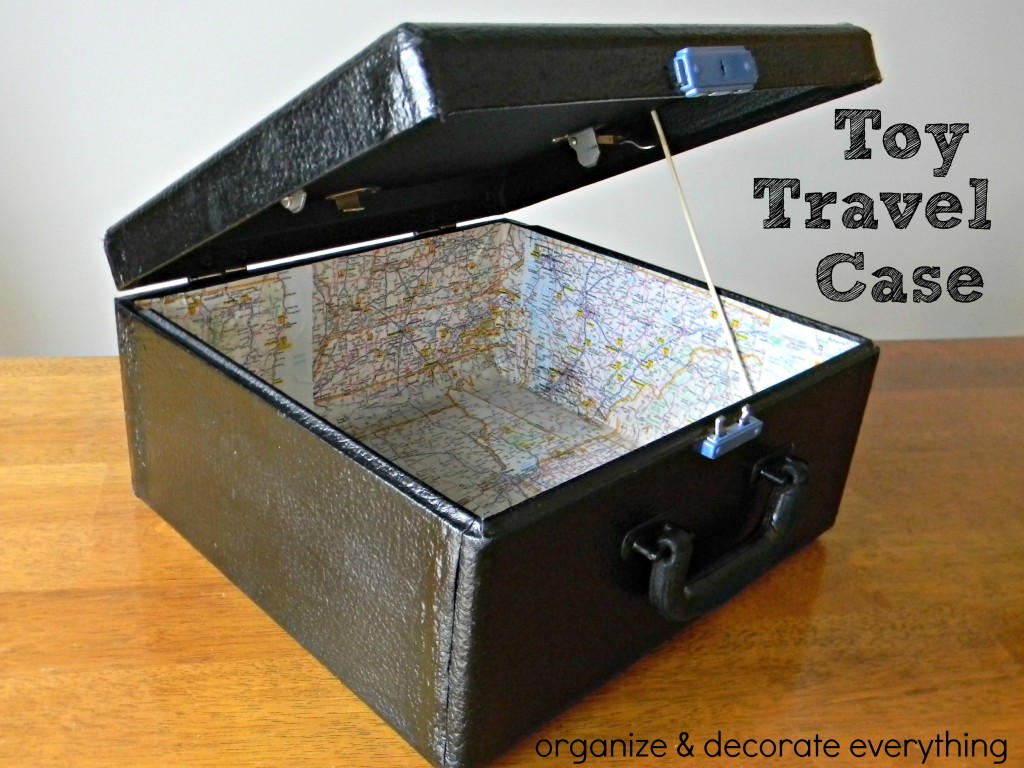 This what it looked like when he found it. It cost .25 cents so it was quiet the deal. It was a little beat up so I did a few things to bring it back to life.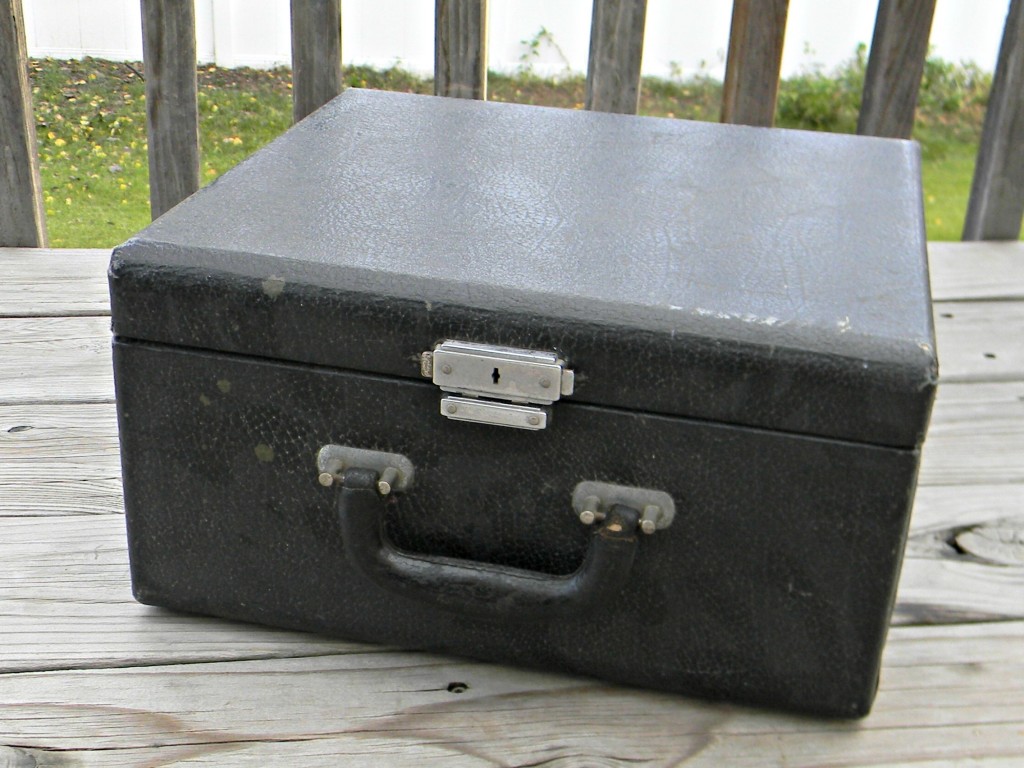 I had everything on hand to transform the case so the total out-of-pocket cost was only .25 cents. I used maps from a magazine to cover the inside of the case.
I wanted to add a little color to the case so I spray painted the lock blue.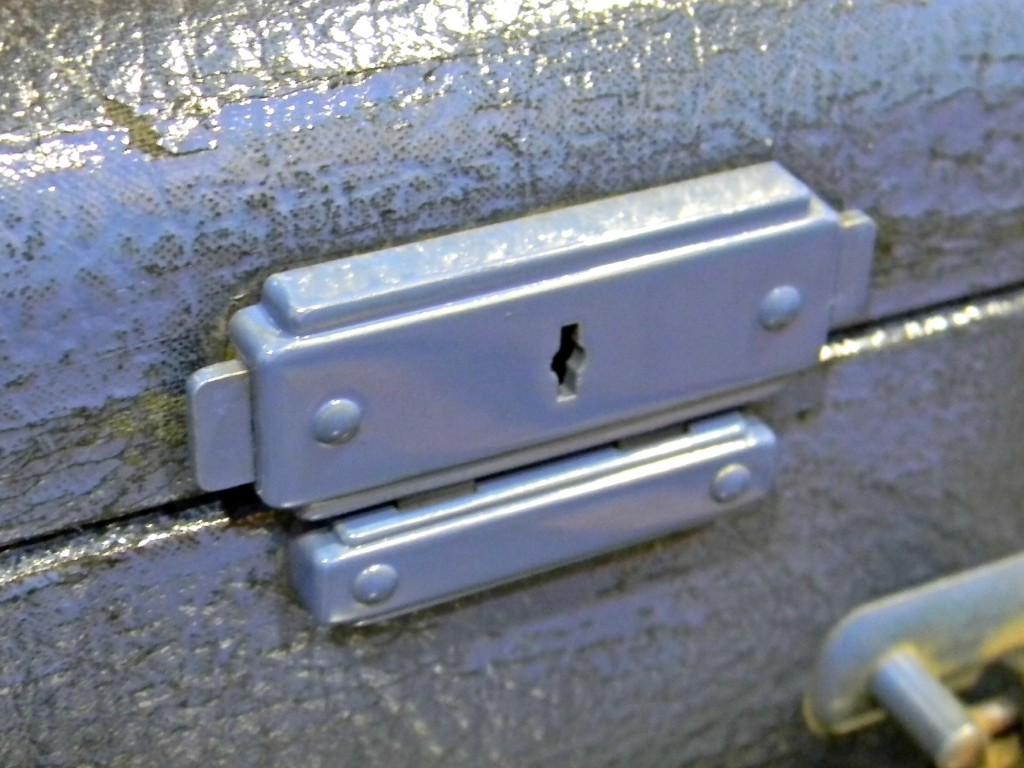 Then I taped off the lock and spray painted the rest of the case black.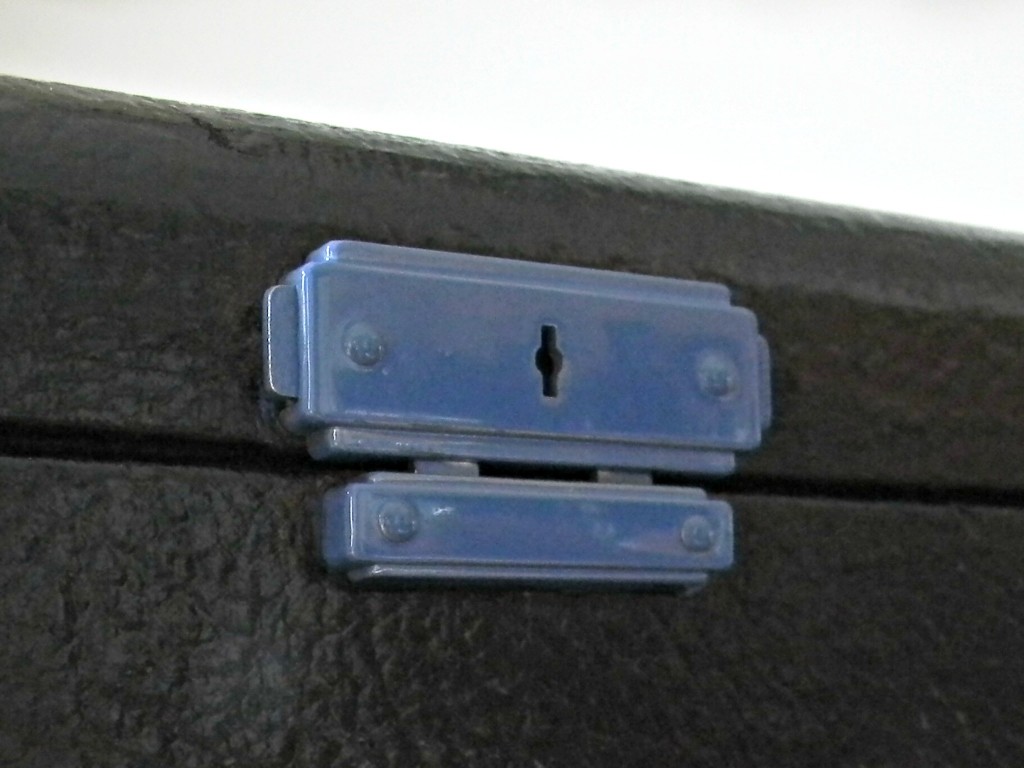 Once the outside was dry I mod podged maps to the inside of the case. I applied 2 coats of Mod Podge over the top of the maps to seal it well.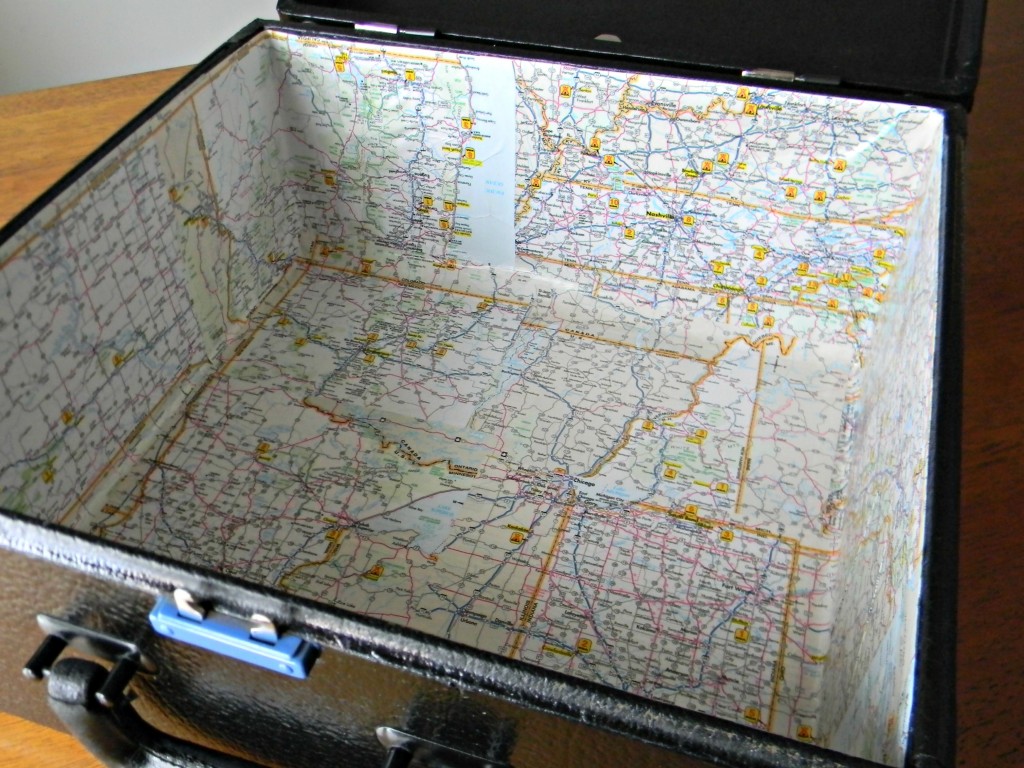 We store all his favorite stuffed animals in it until it's time to take it on a trip. Not bad for .25 cents!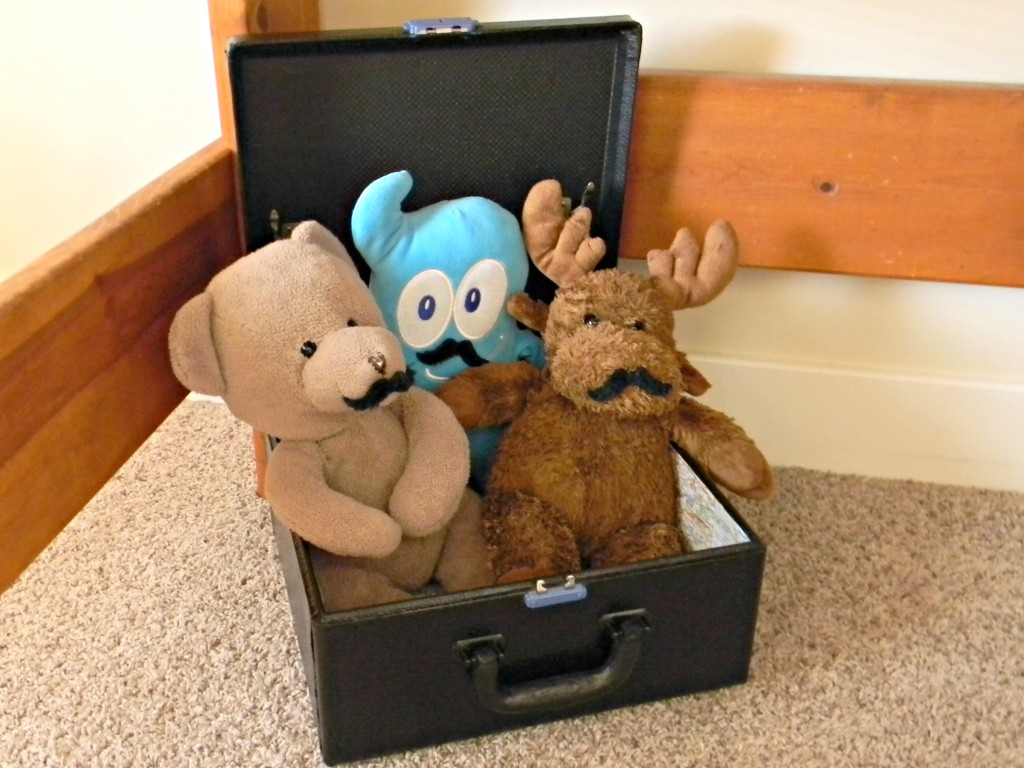 Do you like thrift shopping? What was the last thing you bought from a thrift store or yard sale?