I was asked recently (not very nicely I might add) why I would ever buy clothes from a thrift store. At that moment (because I was caught off guard and didn't want to be rude back) I didn't respond the way I wanted too. Now I have a good response and thought I would share it with all of you.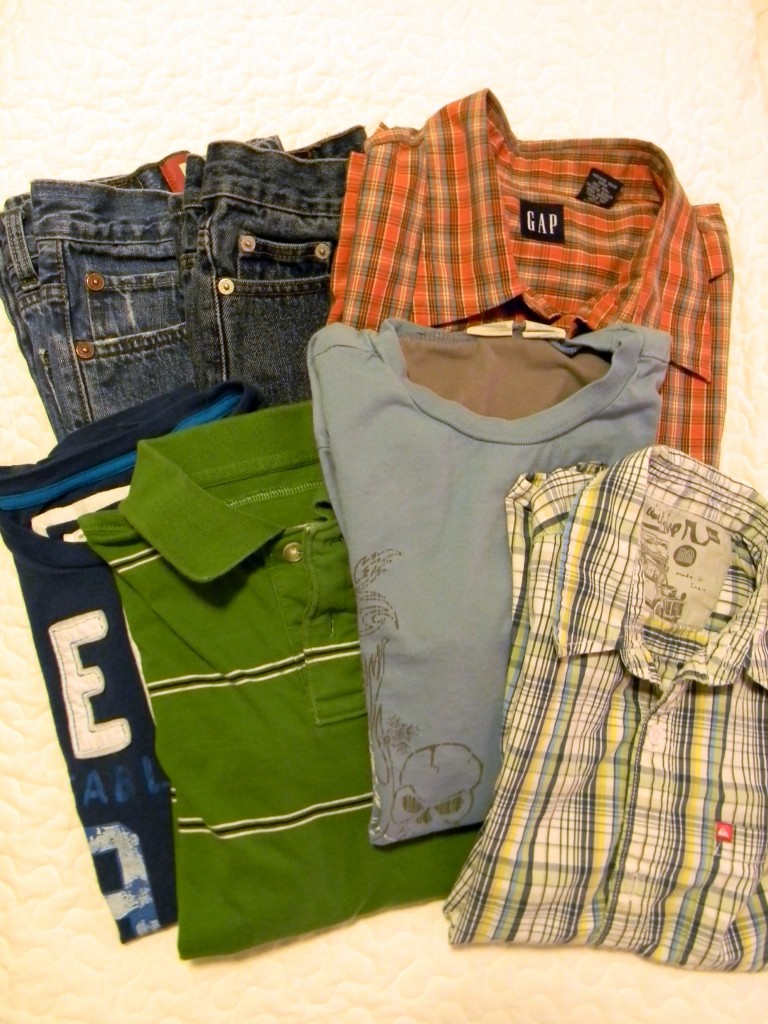 I like brand name clothes. They seem to be better made and last longer for the most part.
I don't have enough money to spend on brand name clothes right now. Hubby was out of work for a few months and we have other things as a priority (like food and shelter).
You can get some awesome clothes at thrift stores if you take the time to look.
Here's the list of brand name clothes I bought on my last excursion to Savers (on Veterans Day): Levis, Gap, Aeropostale, Urban Pipline, Quick Silver, Banana Republic, Crazy 8, Dockers, Old Navy, Eddie Bauer, Worthington, and Hollister.
Not bad for $42. Yep, 42 Dollars! And 2 of the pieces still had store tags on them.
Here are some of my secrets while shopping for clothing at thrift stores:
Go often – once a week if you can.
Don't buy something just because it's a good price – even if it was only $3, if you're not going to wear it you've just wasted that money.
Know your sizes – keep a list of all the sizes in your family (shoes too). I bought Zach some almost new Nike's for only $3 because I knew his size.
Try to go without your kids – it usually takes about an hour (sometimes more) to find the good deals.
Go on the half-off sale days and get there early – as in, when the doors open.
If you're not sure you want something, put it in your basket – you can always put it back later if you decide not to purchase it.
Go with a friend – tell each other what you're looking for. It doubles your chances of finding some good stuff.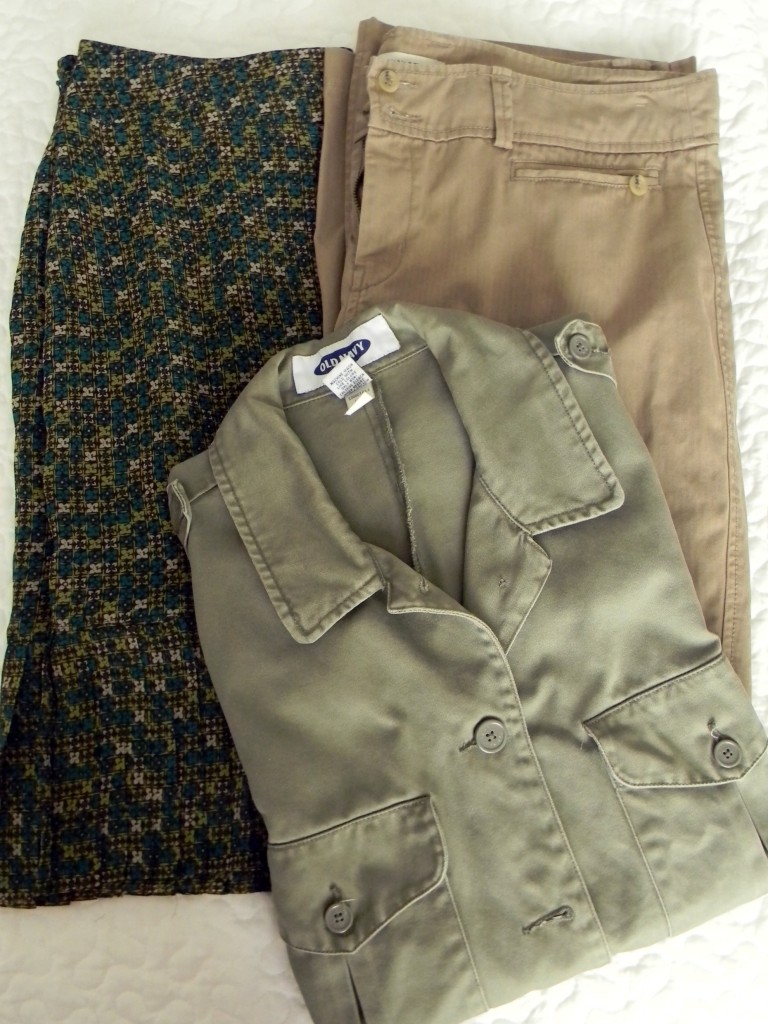 Here's a few more tips:
Carry hand sanitizer – it is a thrift store.
I don't try the clothes on – I'm a clean freak and I worry about bugs and stuff. If I'm not sure on a size I hold them up to me. Most stores have a return policy for store credit. I've only ever returned 1 thing.
Wash the clothes as soon as you get home – if you can't wash the clothes right away, place them in a garbage bag and leave them in the garage.
Some of my favorite clothes have come from thrift stores and unless I tell someone they never know. I also get a sense of satisfaction when I can buy 16 pieces of clothing for less than a pair of pants from the Gap.
How do you feel about clothes shopping at thrift stores? Please be nice (or I will delete you) I've already had my fill of rude people.
Check Out These Related Posts