I've been so busy the past few weeks that I never posted my Thanksgiving decor.
Better late than never, right? And at least I actually decorated.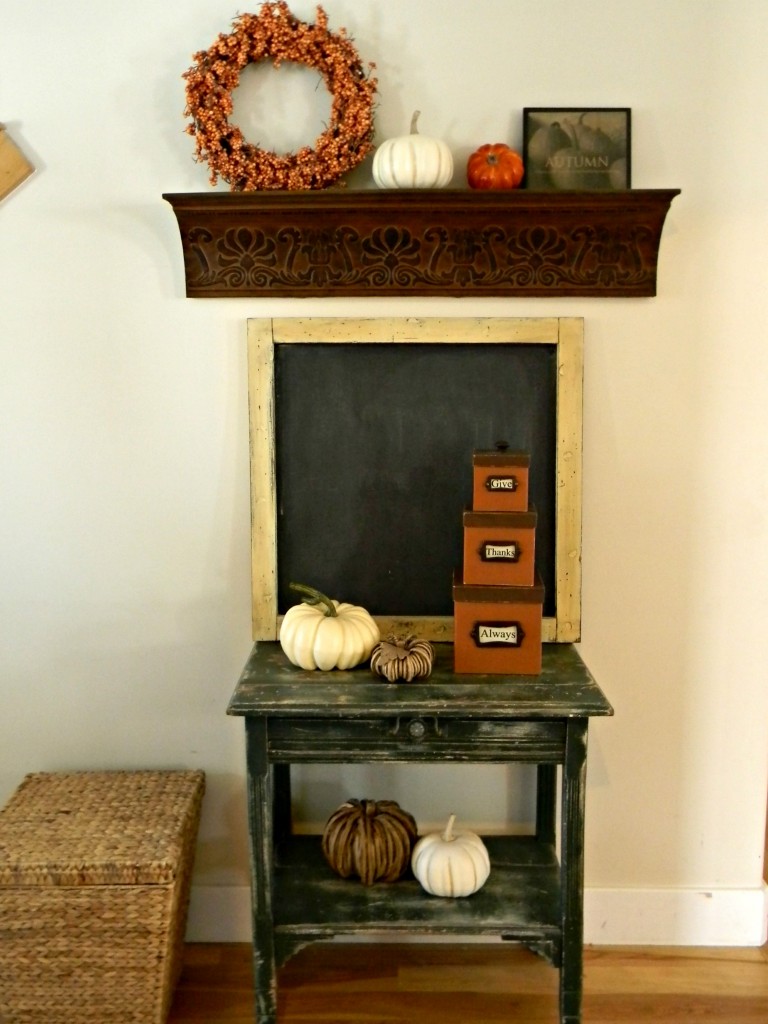 As you can tell I never got around to writing a Thanksgiving greeting on the chalkboard.
Oh well, now it's ready for me to write something awesome for Christmas! What would you write?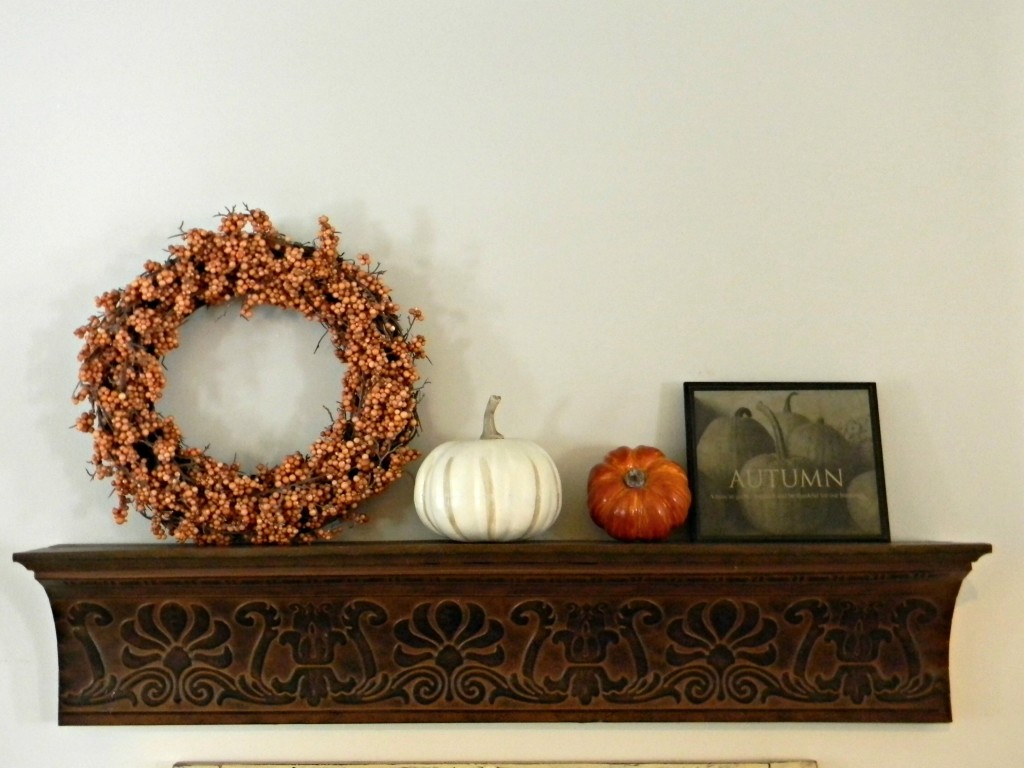 Even though I tend to think outdoorsy for Thanksgiving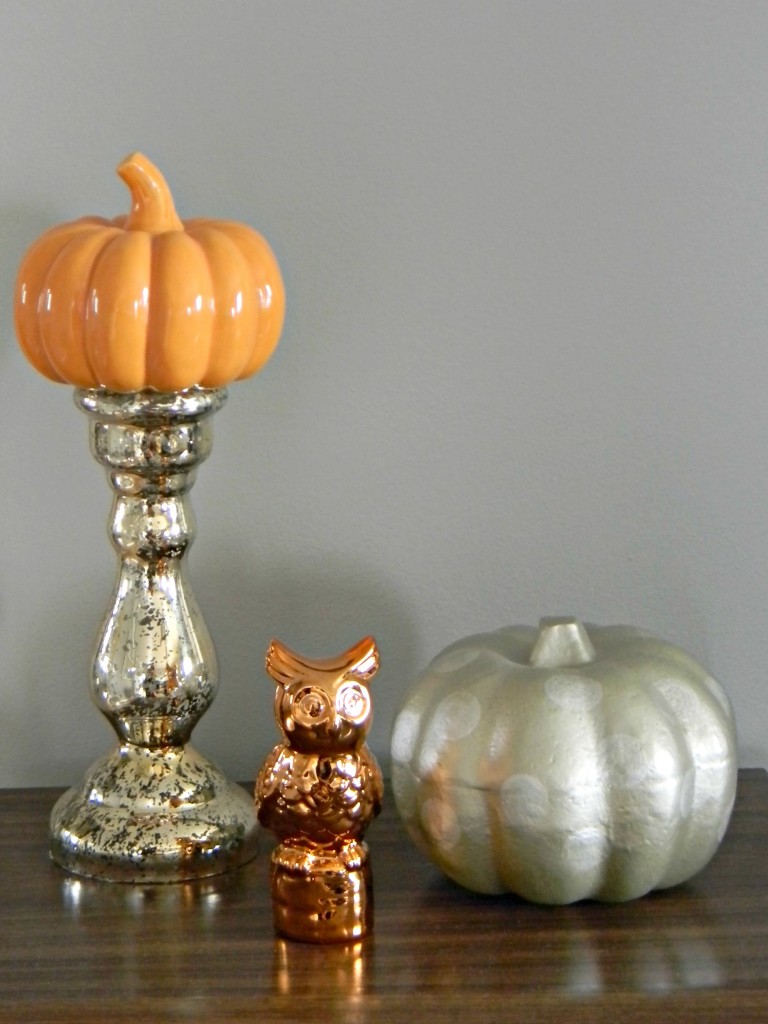 I don't mind adding a little glitter and shine to the decor.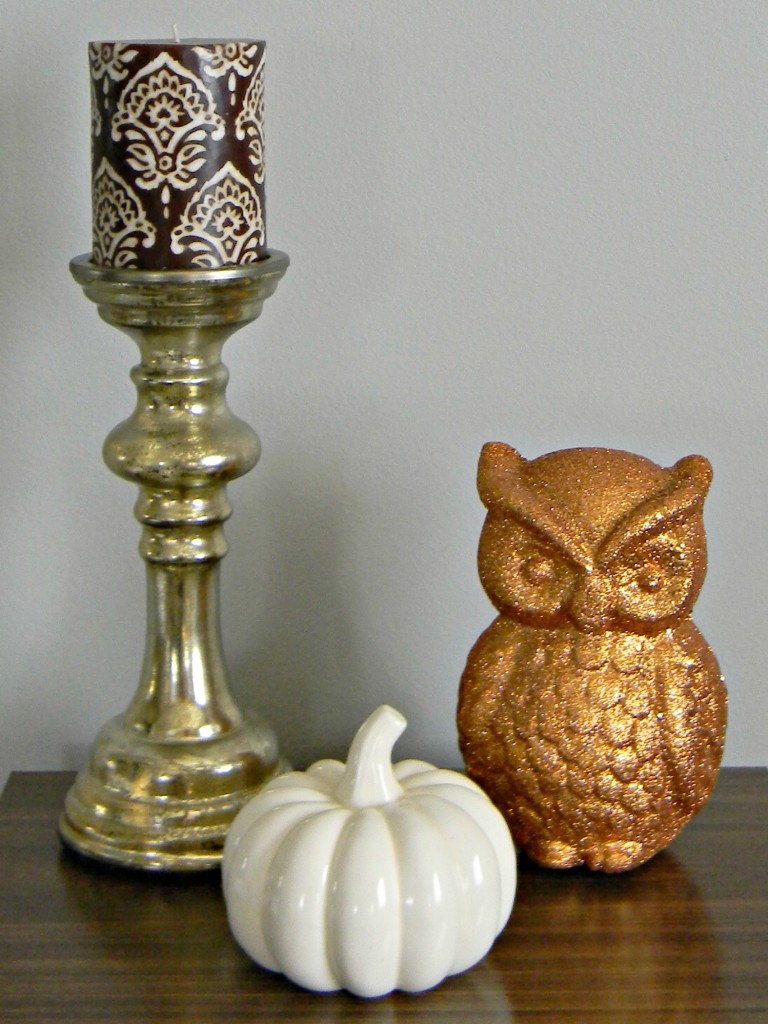 I added a grapevine pumpkin to the glitter pumpkins on the chest.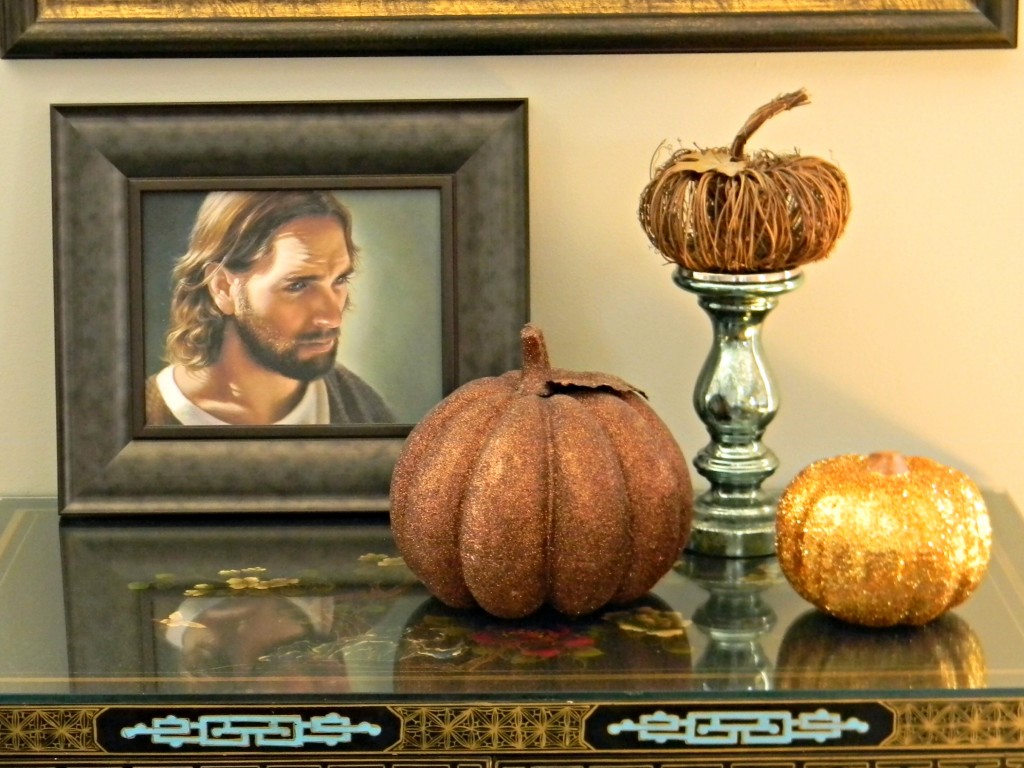 I always decorate my ottoman tray for the changing seasons. This leaf bowl is one of my favorite finds.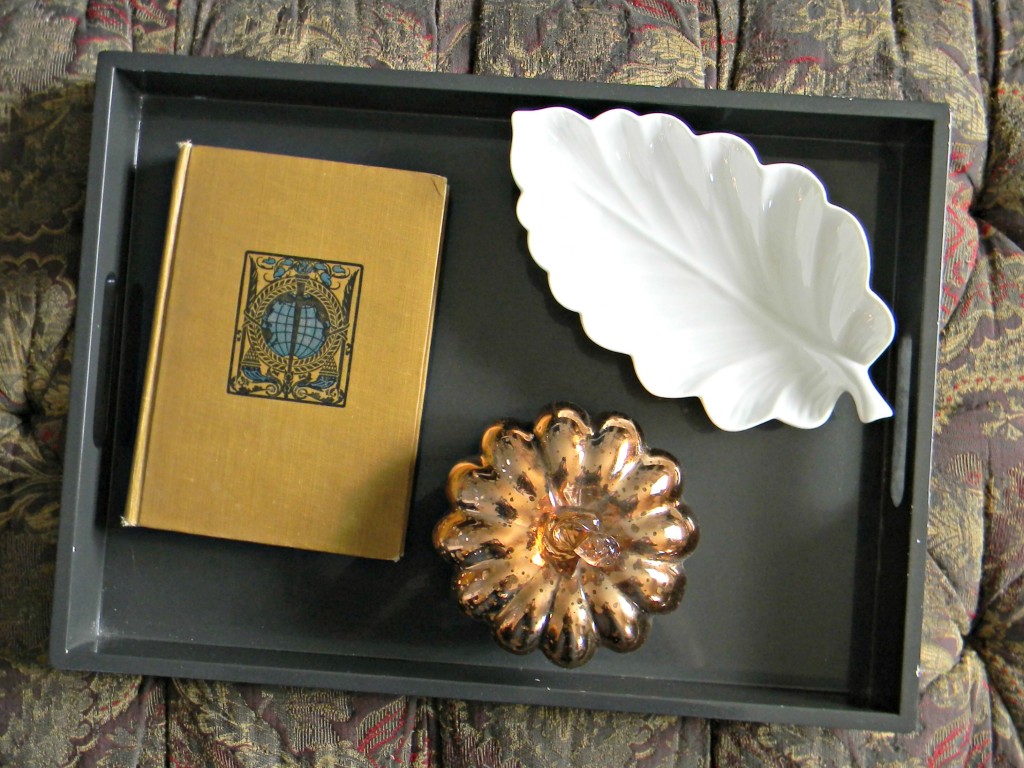 Just adding a few brightly colored orange pumpkins to the shelves brighten up the whole space.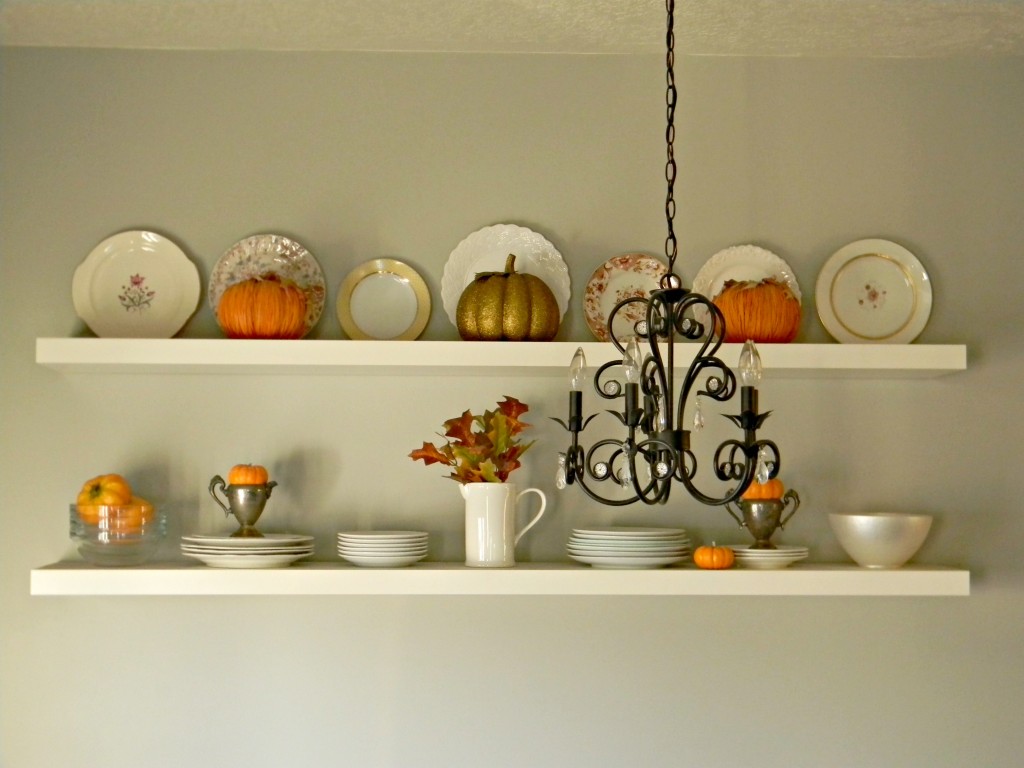 I topped the candle holders with pretty thrifted plates then placed the pumpkins on top for a simple centerpiece.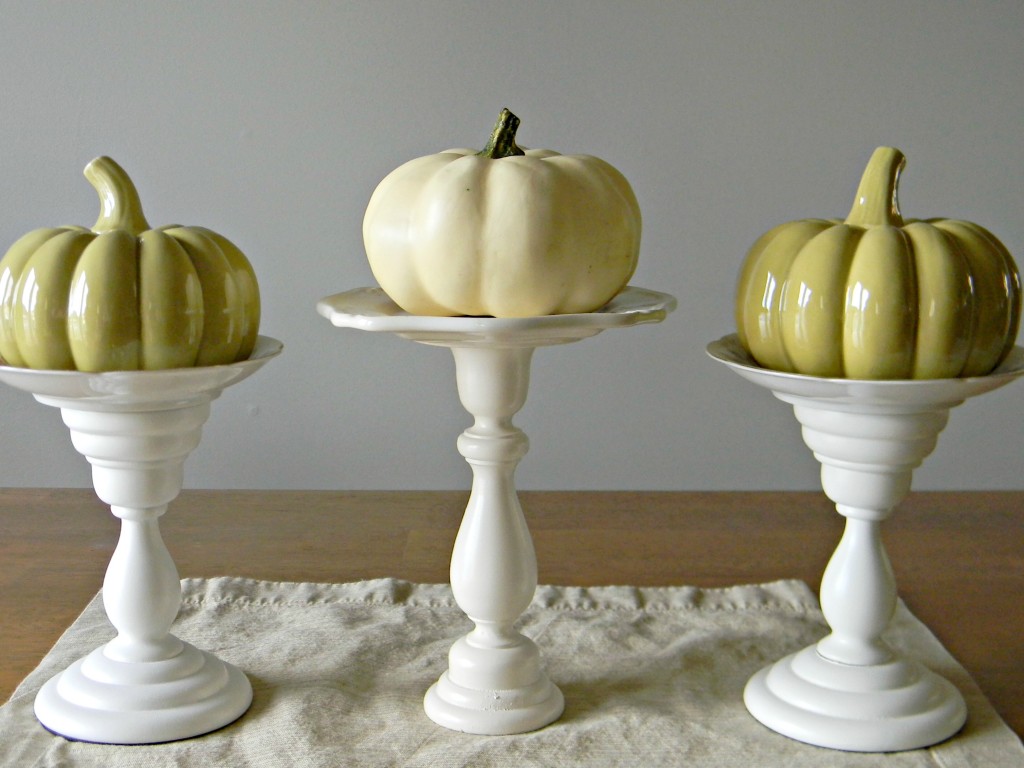 The mini pumpkin place cards were placed in a pretty white bowl.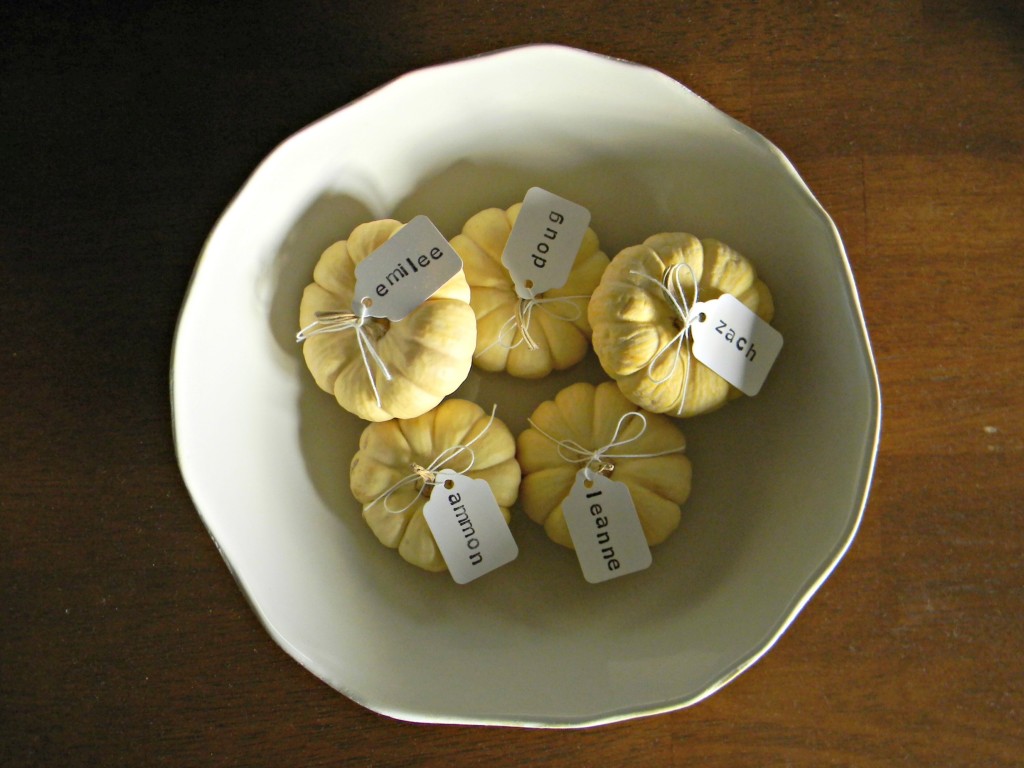 I used a lot of white in my Thanksgiving decor this year. I love the contrast with the orange and brown.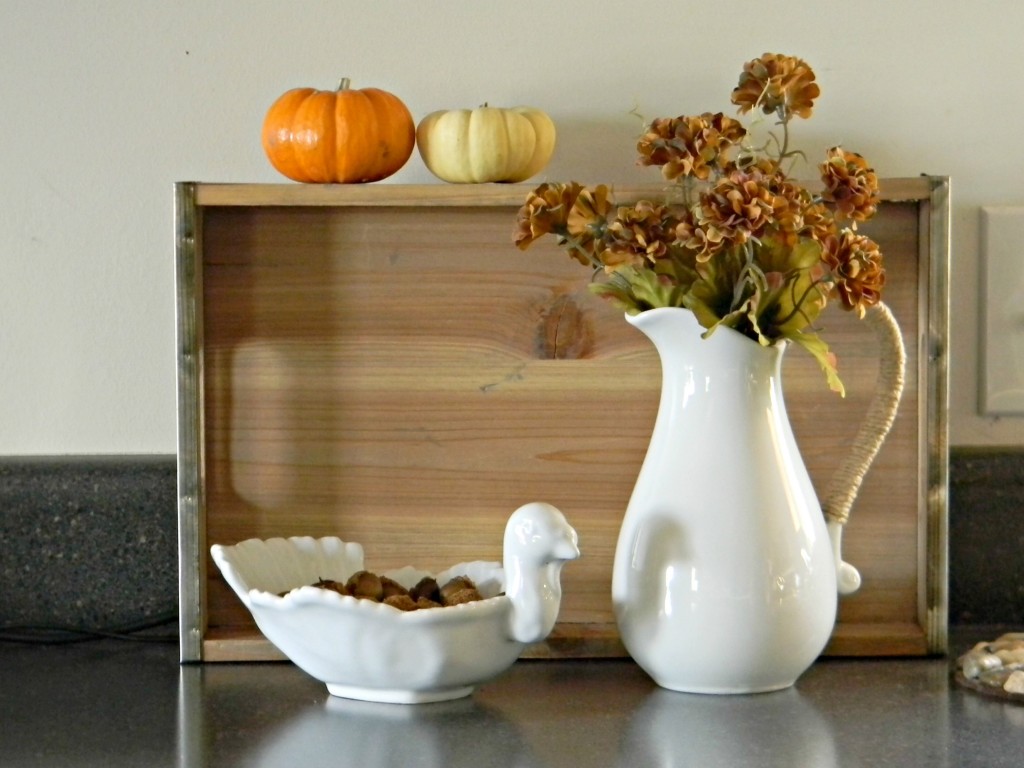 I just added a few pumpkins to the tray on my kitchen counter to bring some seasonal decor to that space.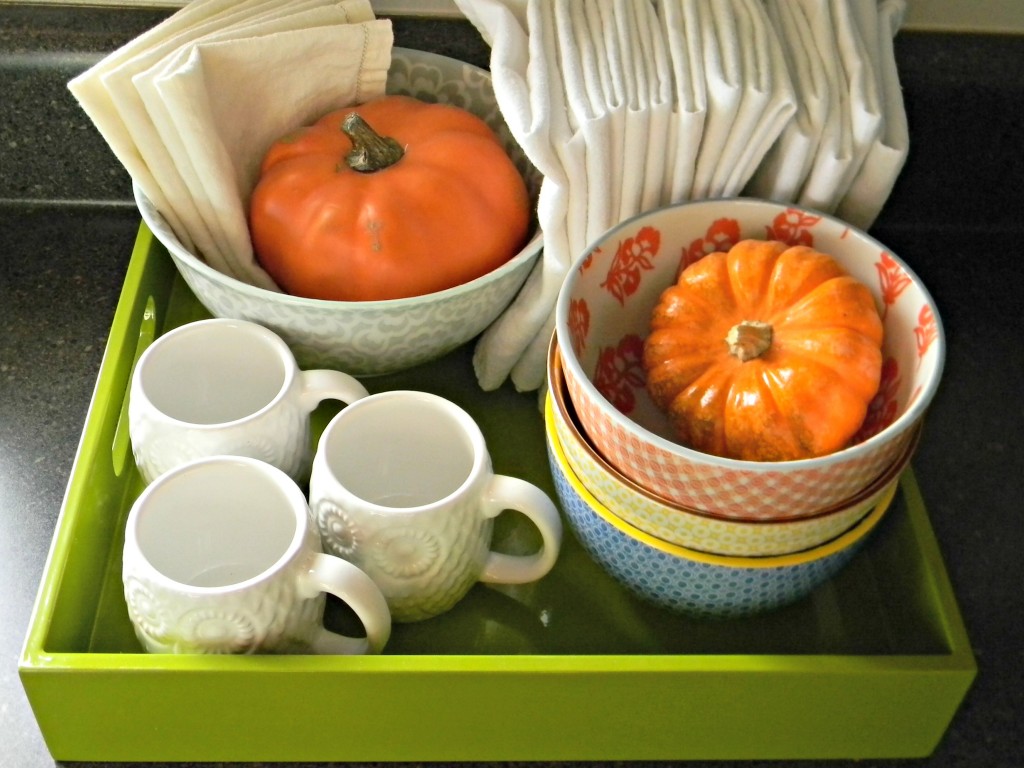 Give me a week and I'll be decorated for Christmas.
Do you decorate for Thanksgiving or just move on to Christmas?