Yay, the last day of school is finally upon us. I think I'm more excited than my kids are. They've been having so much fun this past week with parties, awards, games, programs and sports, but I'm ready for the slower pace of Summer. I think the teachers are too. I needed some teacher gifts for my kids' awesome teachers this year. This really was a great year for my kids at school and I wanted to show my appreciation, so that brings me to the magnetic tins again. You know, the ones I should have bought at least 20 more of, especially since they were only .10 cents a piece.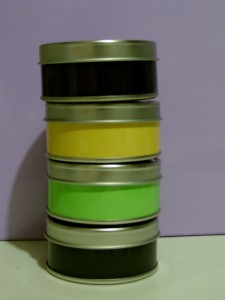 I have 4 teachers I need to make gifts for, so I put paper clips in 4 of the tins.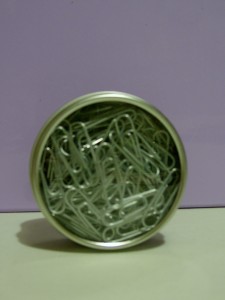 And made magnets for the other 4 tins. I just took flat marbles and glued the magnets to them with E6000. Really simple, cute magnets.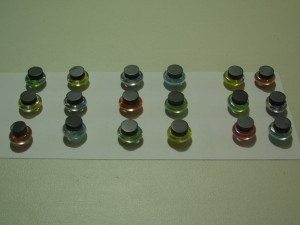 And here they are in a tin. Six seemed like a good number of magnets for each tin.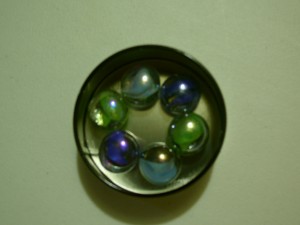 I came up with "A Teacher Like You Is a Magnet for Learning" and printed it off the computer. I used different scrapbook papers for each teacher.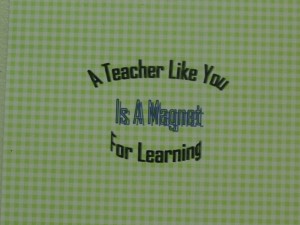 I traced around the lid and cut inside the traced circle. This makes it have a good fit.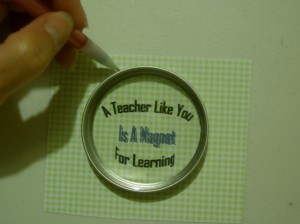 Then I just popped it in the tin lid. Because of the fit, it stays in place without any adhesive.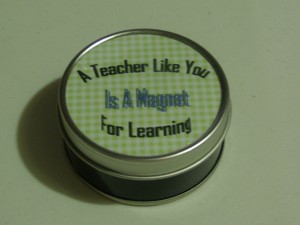 Pretty cute and useful.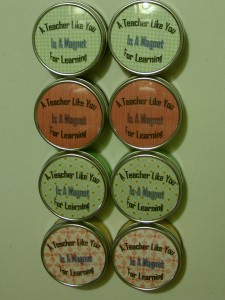 And here it is all wrapped up and ready to be given to the teacher. The little tag says "thank you" on the front and has my kids' name on the back. I think they turned out pretty cute and they're useful. I hope the teachers like them too.