I've been meaning to make these stamped clothespins for a while. I already had everything on hand so I took a few minutes today and finally got them done. Check that one off my ever growing list.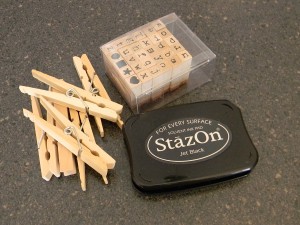 Those plastic clips don't always work on all types of bags, but clothespins do and they're cheaper. I used these stamps to spell out the words I needed.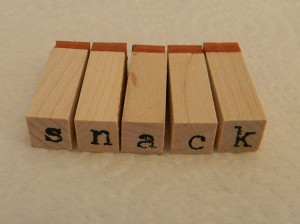 I made 6 different clips to start with but might add more later, as needed.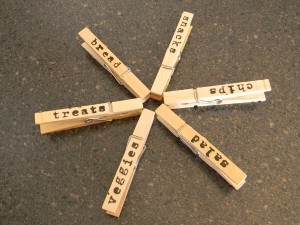 I used 2 of them immediately.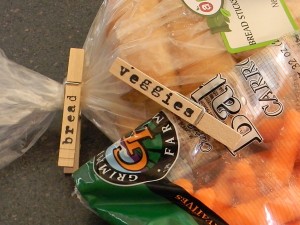 And the others are hung from a shelf in the pantry until needed.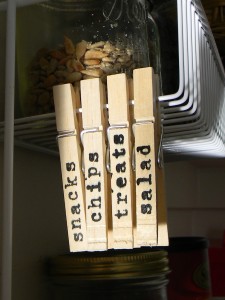 Do you have something you've been putting off that will only take a few minutes to finish? I'm glad I finally decided to just get it done. Now, let's see what else I've been putting off.