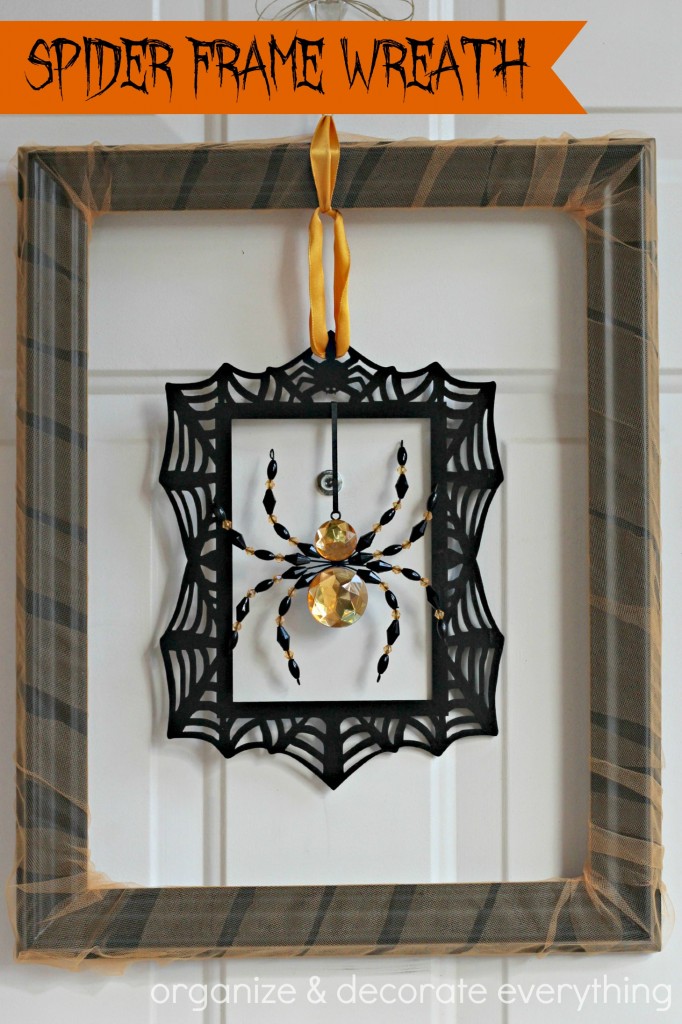 It's one of my favorite times of the year – decorating for Halloween. I'm just starting to decorate this week and I thought the front door would be the perfect place to start with my Spider Frame Wreath.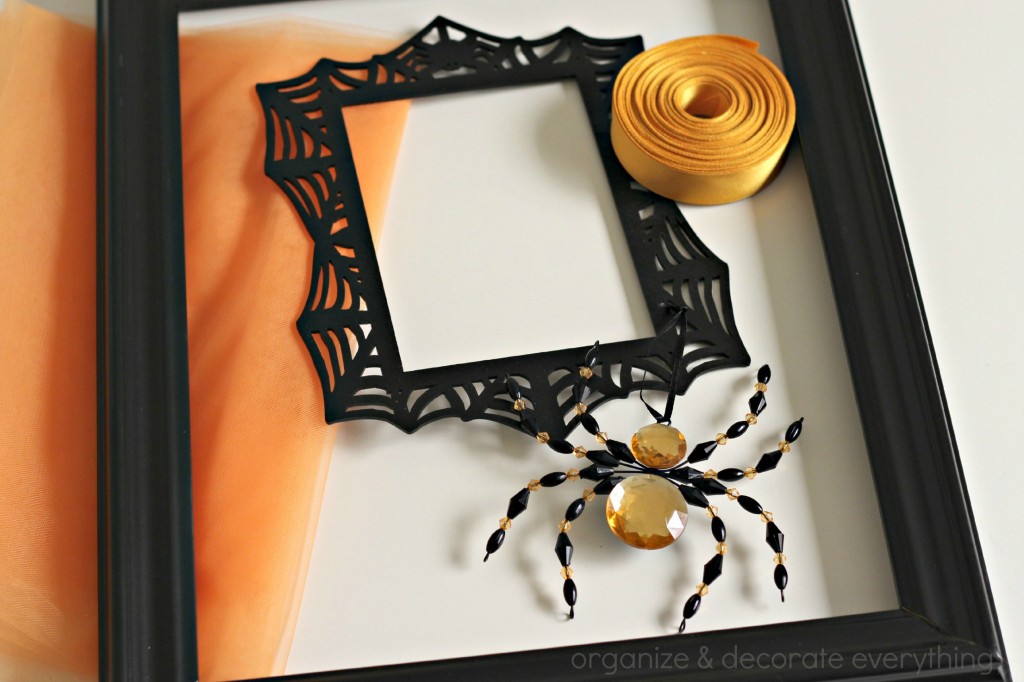 Items needed:
Frame (mine is 18×12)
Small Cutout Frame (this one is from Michael's)
Large Spider (from Michael's)
Ribbon
Tulle
Glue dots
I bought the small frame and large spider, but I had everything else on hand.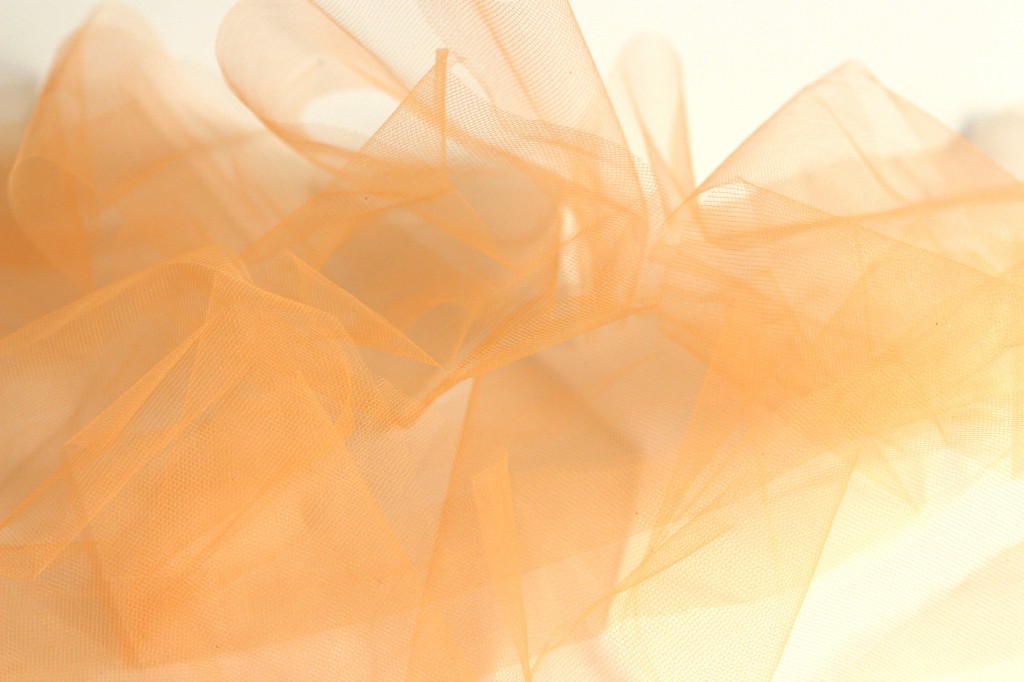 Start by cutting the tulle in 3-4″ wide strips. Cut enough to go around the frame. I had to cut 4 long strips to be able to overlap a little and wrap all the way around the frame.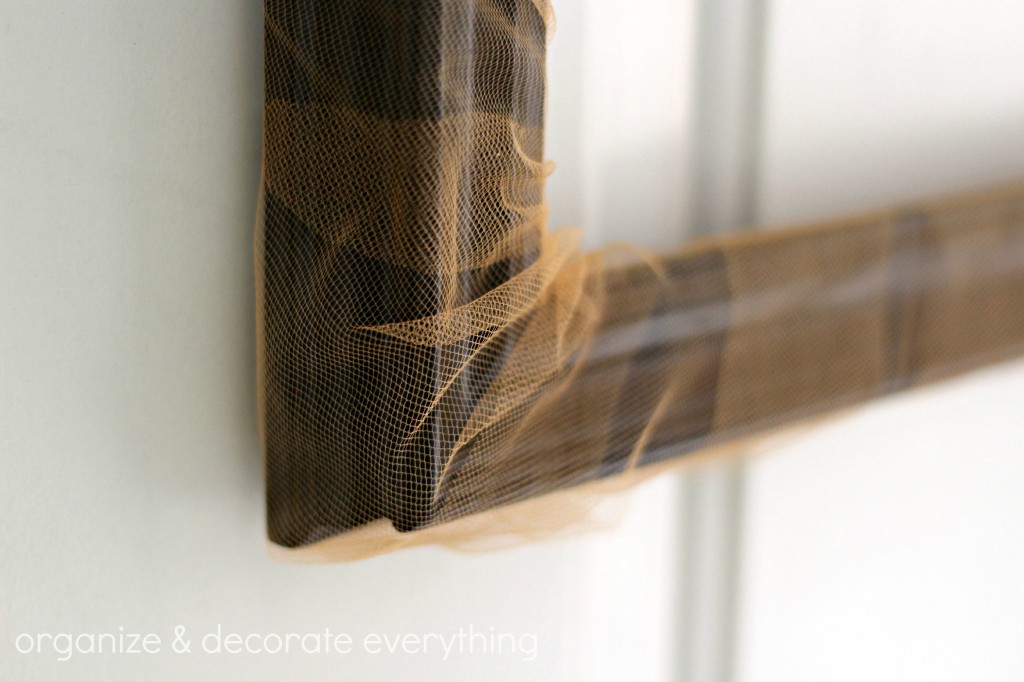 I used glue dots to secure the tulle to the back of the frame. I like how the tulle adds a bit of texture and color but it's really subtle.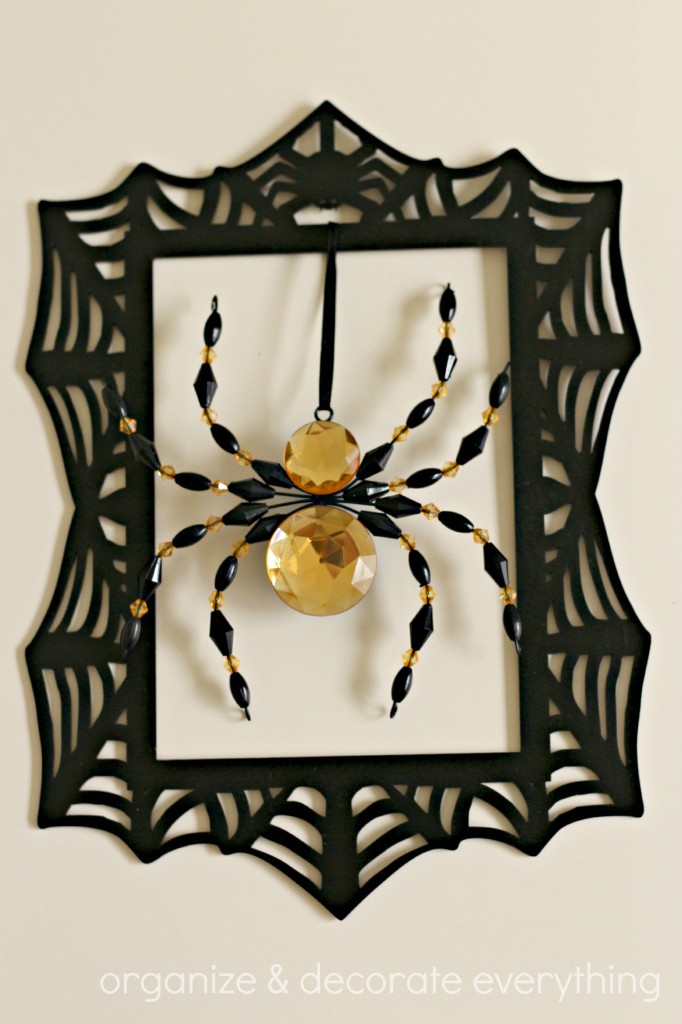 I tied the spider onto the cutout frame.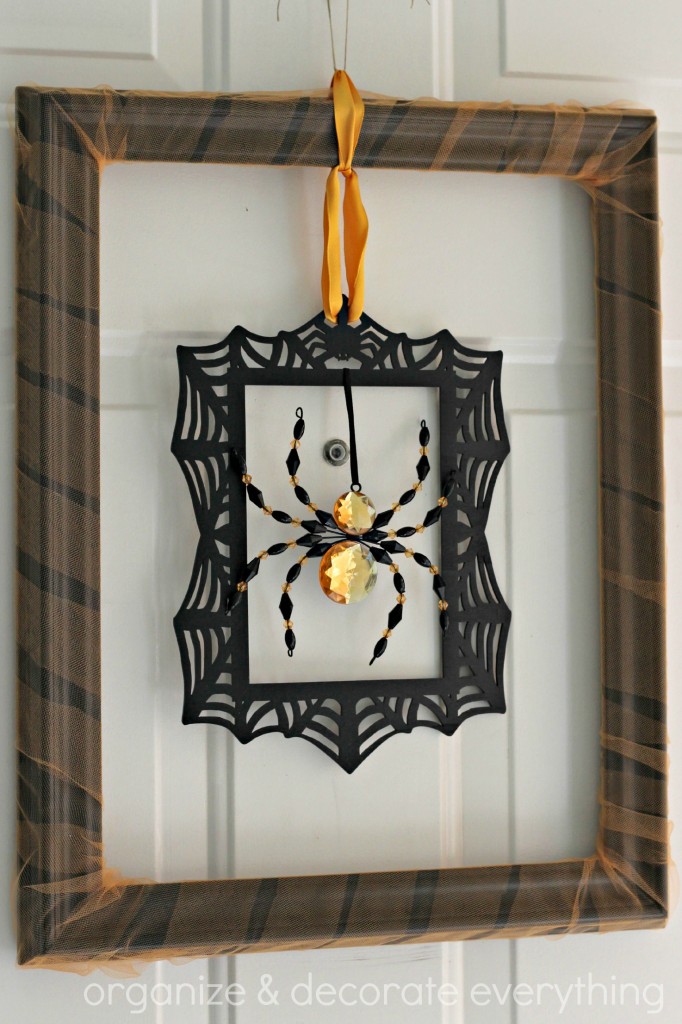 Then the small frame unto the large frame.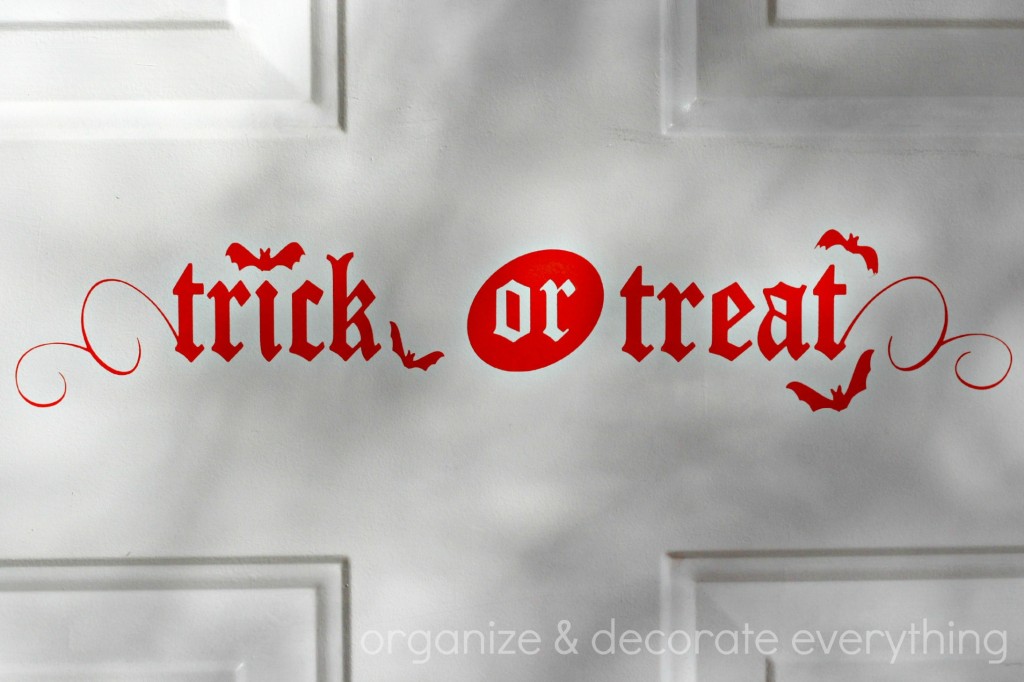 I also added a new vinyl to the door.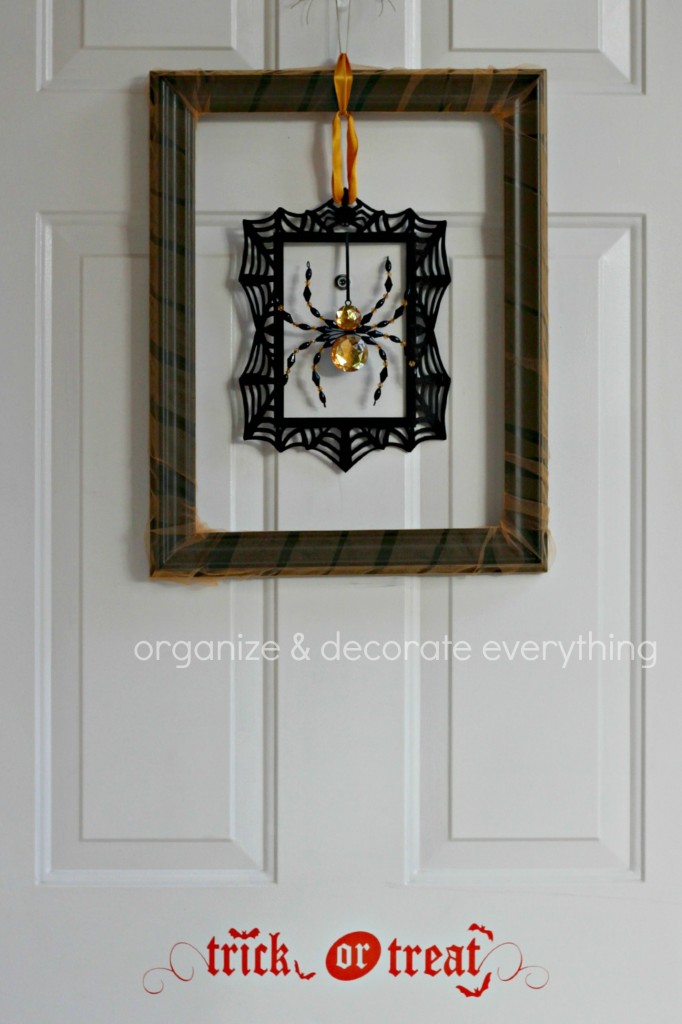 Well, if nothing else, my door is ready for Halloween.
Have you started decorating yet?
You might also like: