I am so excited to be able to share this year's Christmas mantel with you. I decided last year to go with a Red, Blue, Silver Christmas Mantel. I've been deciding the year before what colors I will be using for the next year. It makes it really easy to buy everything at a huge discount price right after Christmas.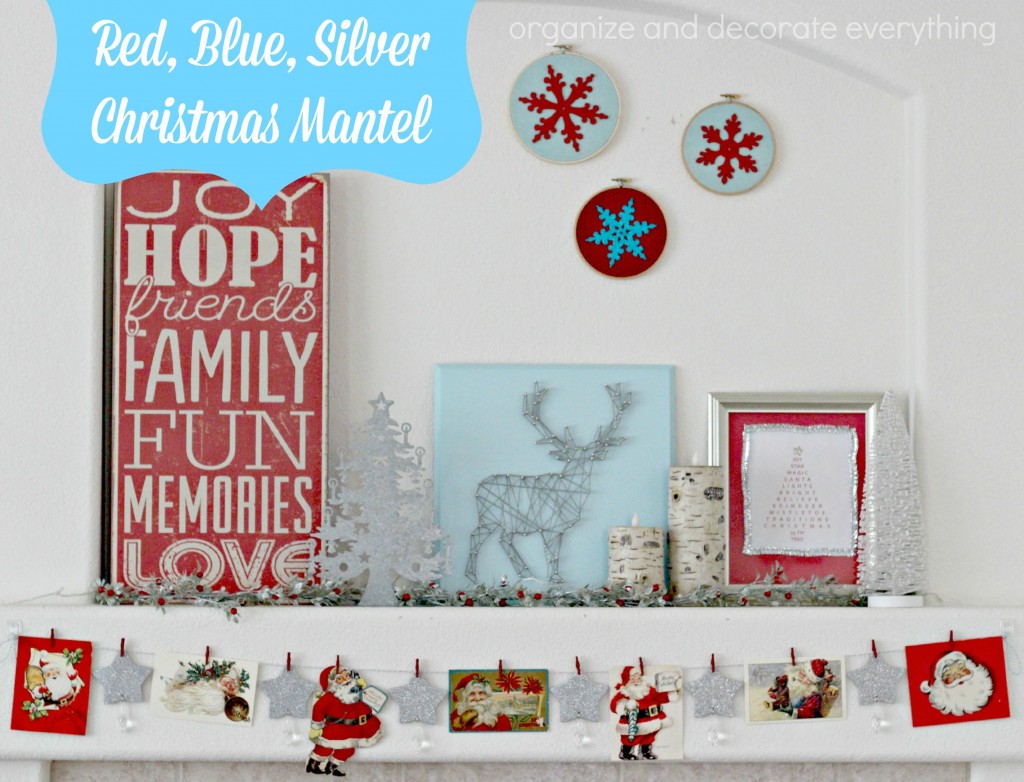 It's a good thing I planned ahead for this year because I am on a Christmas decoration spending freeze. Even though I use a lot of the same decorations year after year they can look totally different by placing them with new things in different areas of your home.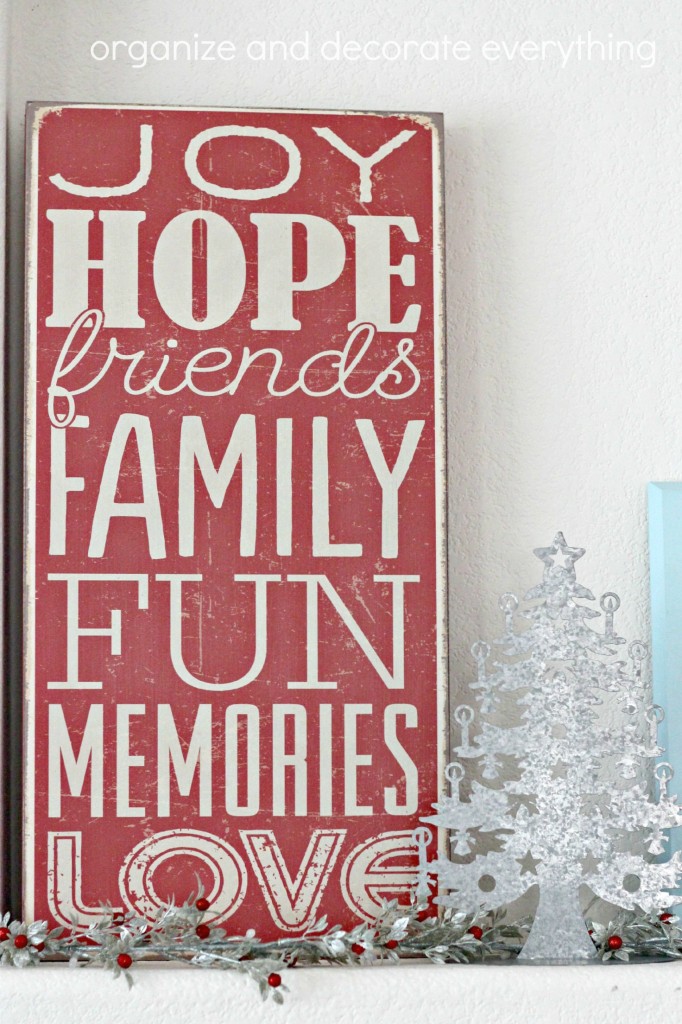 Coming up with new color schemes every year can be a challenge but also a lot of fun. Because I have several totes of Christmas decorations it's pretty easy to mix and match things from previous years.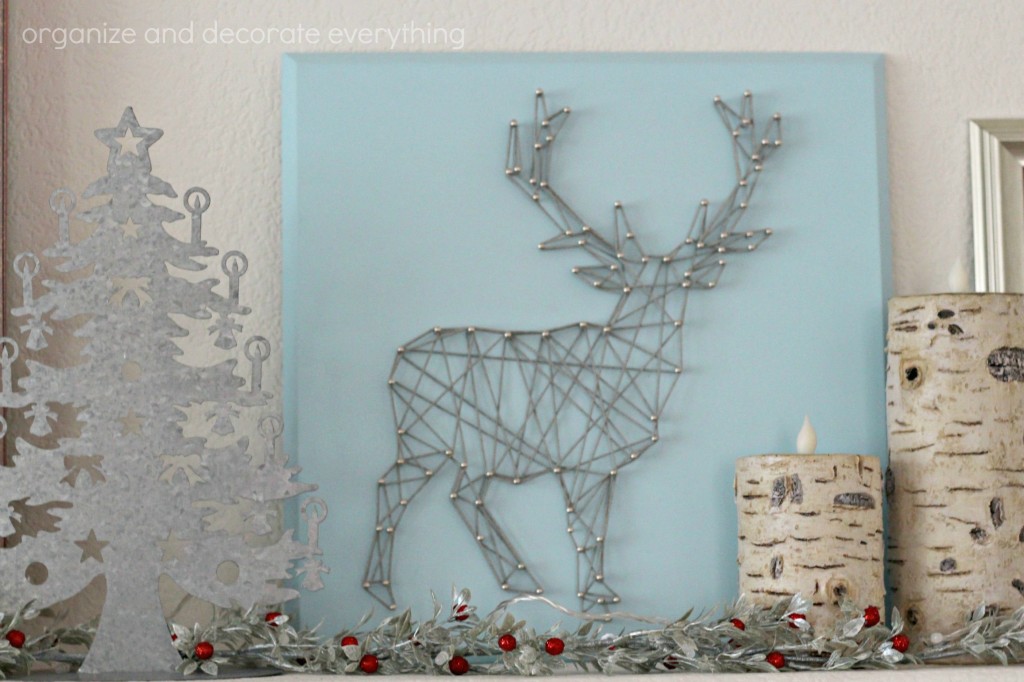 I made this Christmas tree word art several years ago and it's pretty basic but it's still one of my favorite Christmas craft projects. I think it has that simple vintage-y feel so it's easy to use every Christmas if I want.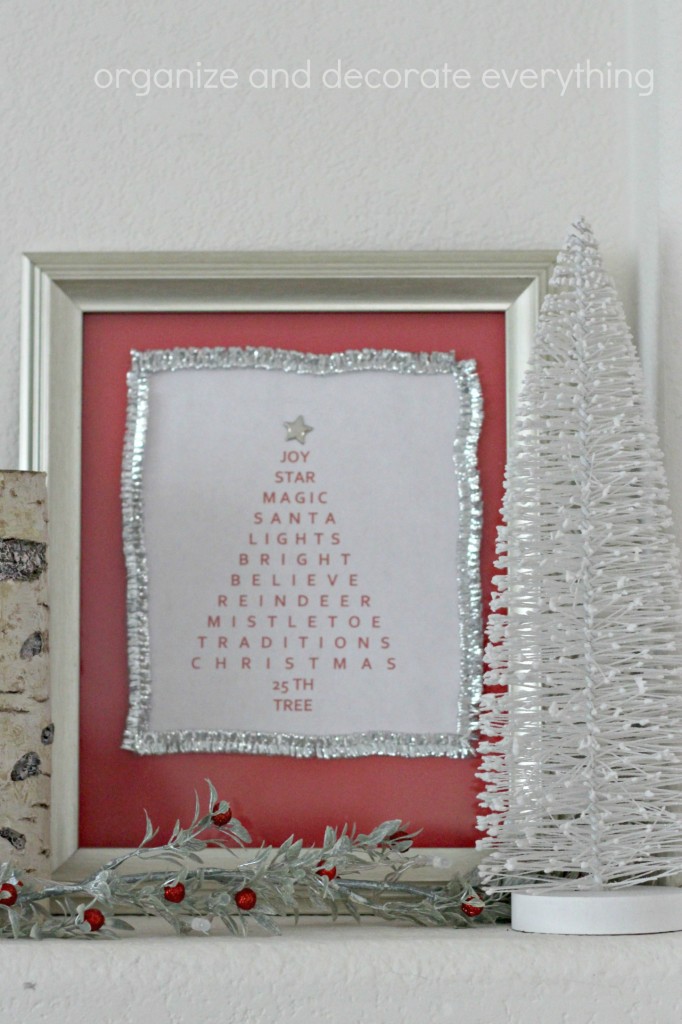 I love coming up with creative and easy garlands. This one is vintage Christmas cards mixed with newer postcards and glitter wood stars I made to go on a door swag. I'll share more on the door swag later. I hung everything from tiny red clothespins one blue bakers twine.

I've had these wood look candle holders for years and they are still some of my favorite for Fall and Winter decorating. Wood look candles are really on trend right now so they're easy to find in many stores. If you have any tree limbs that need to be cut off you could easily make your own.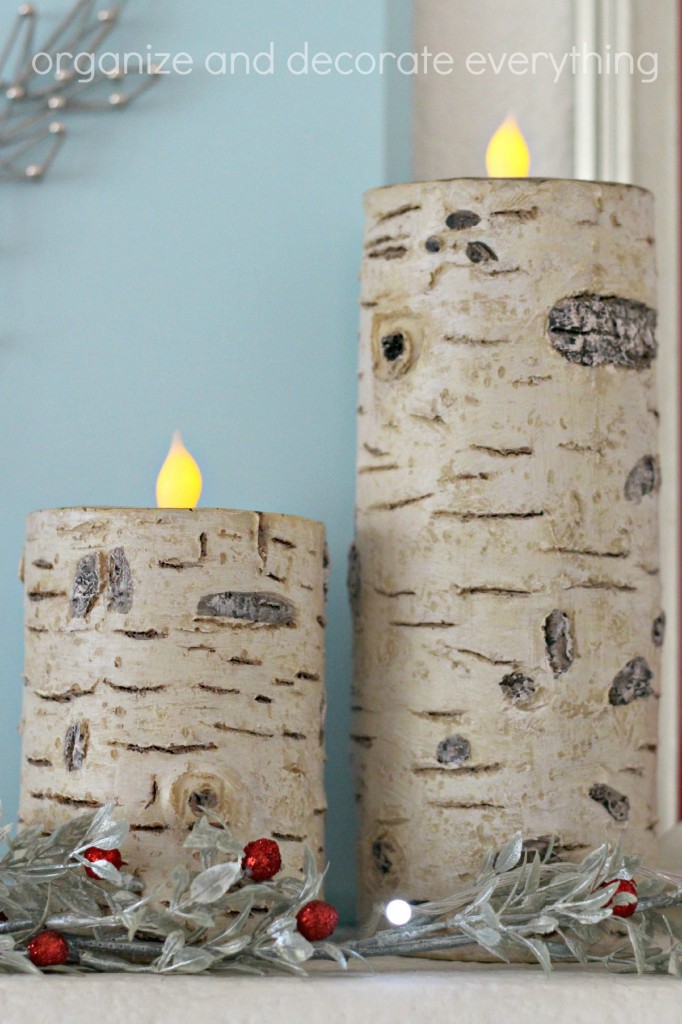 I love turning on the little LED lights in the evening. They make the mantel look even more magical. I seem to alternate between whimsical and classic mantels every other year. It's fun to change things and the kids love it.

The hoop art was made with fabric and chipboard glitter snowflakes. I hope you enjoyed my mantel and was able to get some creative ideas for your own mantel or vignette.