I have decided I really love scavenger hunts and I really like watching my kids look for things, it's much better than watching them play video games or stare at the TV. I think about being outside in the Summer and don't think much about inside activities, but with all the rain these last few days I've adjusted my thinking. I thought a Rainy Day Scavenger Hunt would be in order to take a little bit of time away from the TV.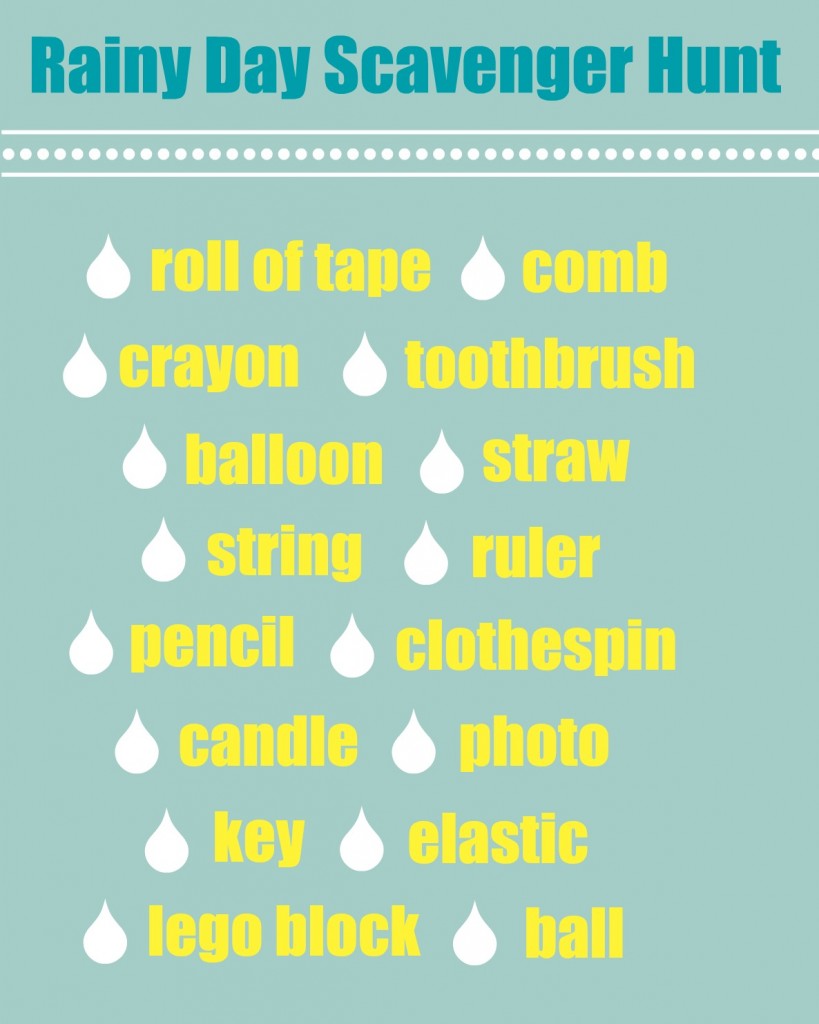 I recommend printing out 2 to a page (4×6 or 5×7 size) and attaching each one to a lunch bag. The items are small enough that they can all fit within the bag. After the scavenger hunt I like to have a contest to see who can put everything away fastest. You can even reward the winner with having them pick a game to play or a movie to watch. It is still raining after all.
If you like this, here are more printables you might like: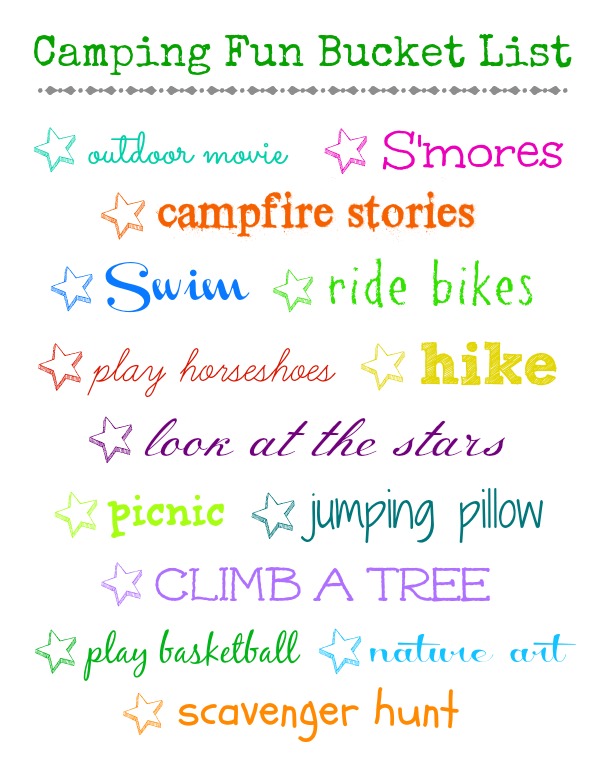 Camping Fun Bucket List – Have the kids check off the fun things they do while camping. They can put it in their journal or notebook as a remembrance of their camping experience.
Nature Scavenger Hunt – Our older kids went to a kids camp years ago and they had a great time hunting for things in nature. I made this scavenger hunt based on some of the things the instructors had them hunt for during the camp.
Bored Printable – Kids bored? Finishing the things on this list should create a few fun hours.
If you would like any of these printables just click on the link below each one. Printables are for personal use ONLY and are available to subscribers of Organize & Decorate Everything. I would love for you to SUBSCRIBE NOW to get full access to all printables.