This post is part of the 31 Days of Organizing and Cleaning Hacks series. Click over to the main page to see all 31 posts (they will be added daily).
Whether your Laundry room is big or small I think you'll appreciate these Quick Laundry Room Hacks.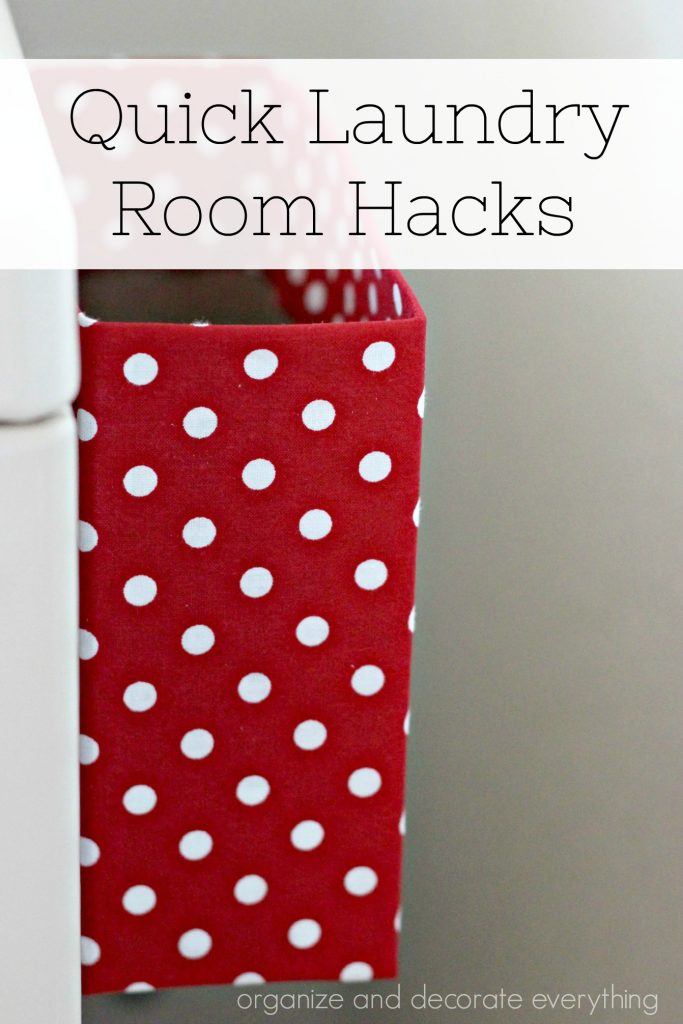 Let's start with one of my favorite hacks. Folding socks is one of my least favorite things to do. That's what kids are for, right? I keep this sock tub on top of the washer and just toss the socks in right out of the dryer. Check for any holes or worn spots at that time. Once a week I have one of the kids fold all the socks and distribute them to the right person. There's always the option of taking the socks right out of the tub when needed too.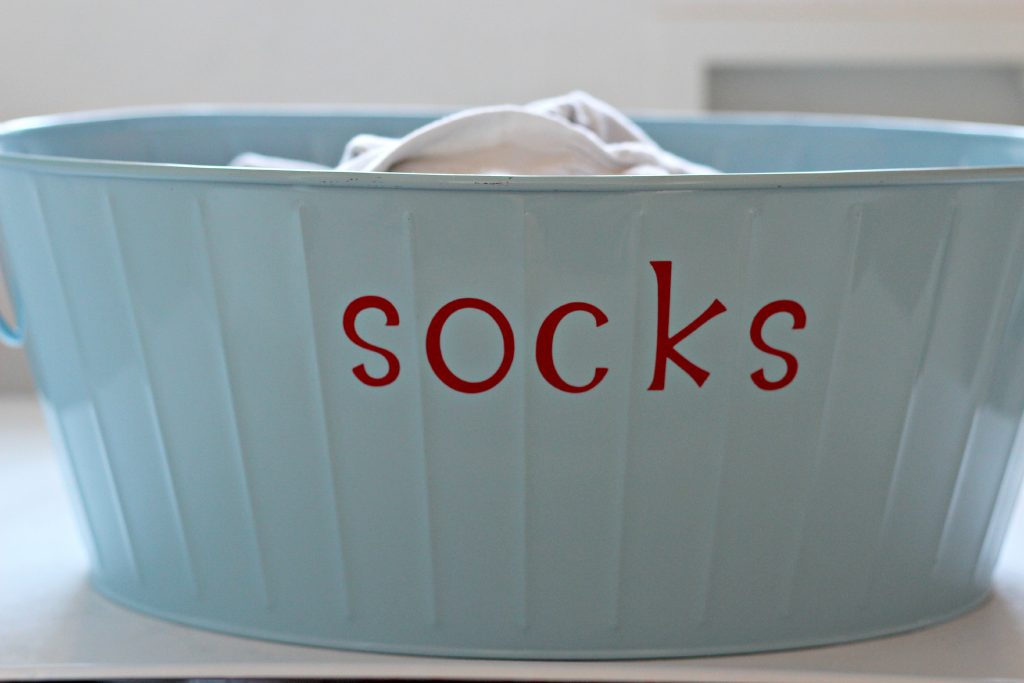 The little white board is attached to the dryer and is the perfect place to write notes about the laundry. This is where we post what clothes can't be put in the dryer and need to be hung up. Other instructions can also be posted.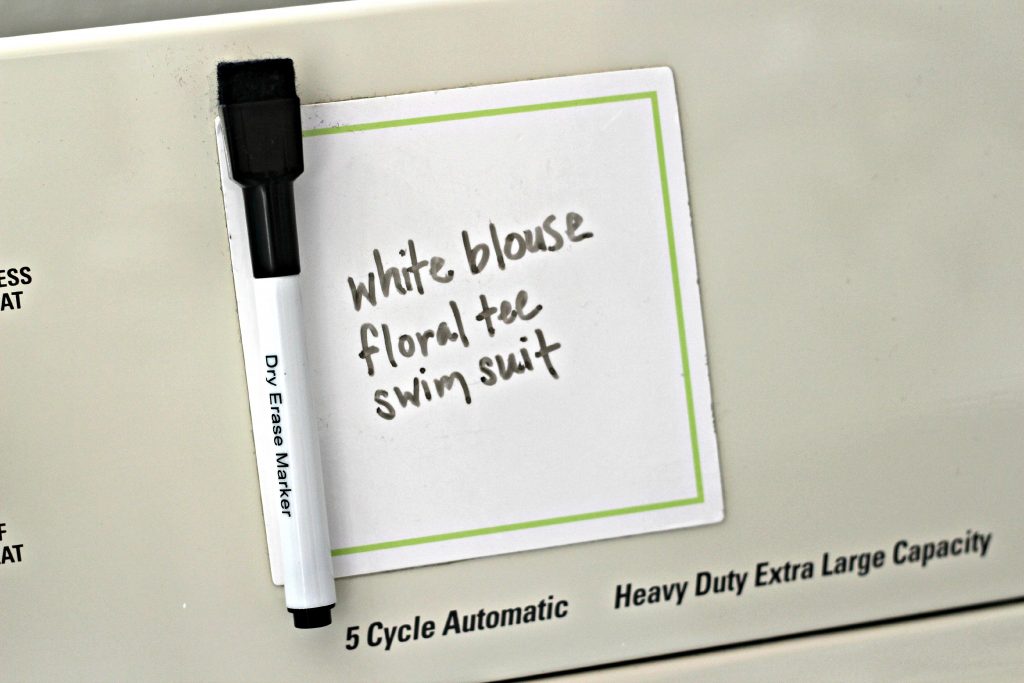 Make a little garbage can to place on the side of the dryer. This is especially good in a small laundry room where you don't have space for a regular garbage can. Because of the size it's mostly used for lint and old dryer sheets. Take a large cereal box and cut it in half. Use mod podge to cover it in fabric to coordinate with your laundry room decor. Then attach 4 magnets on the back of the box with E6000 glue. Secure it to the side of the dryer and it's ready to use.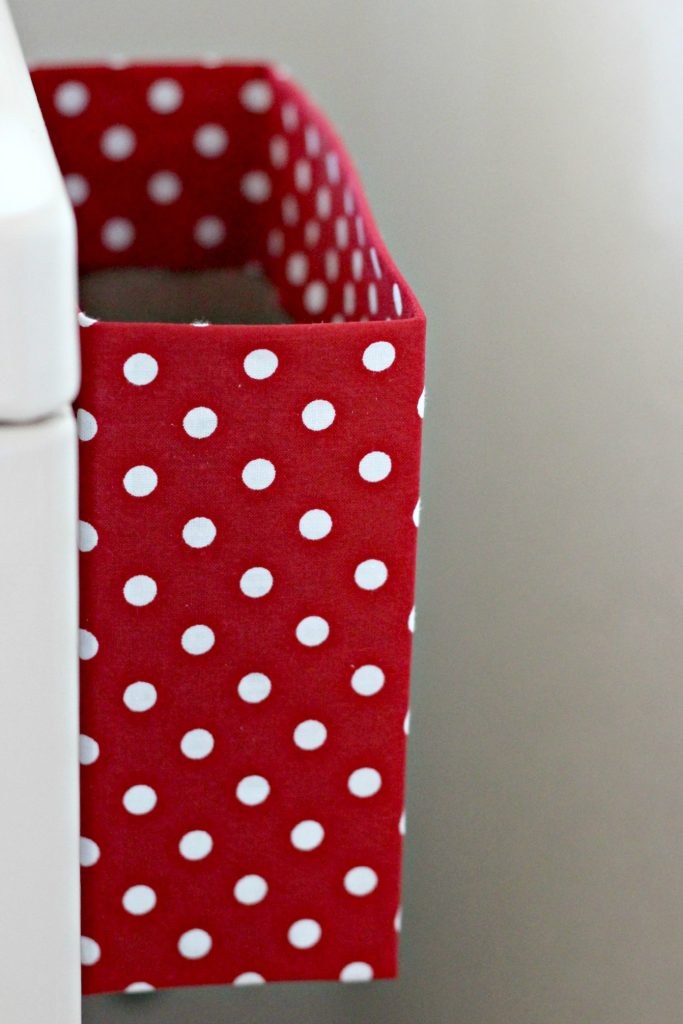 Hang a shower curtain rod in the laundry room to hang clothes right out of the dryer. This works good if you are renting and can't make anything permanent.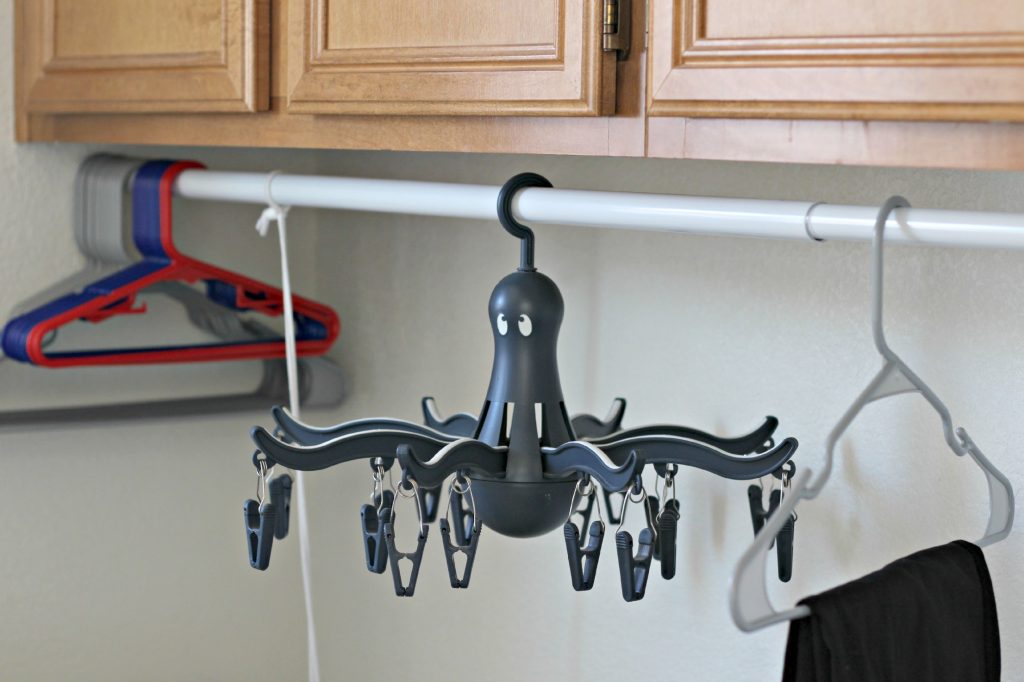 My last quick hack is cutting dryer sheets in half to save money. I've found that a half sheet works just as well as a full size sheet. I also keep them in a vintage ball jar on top of the dryer for convenience.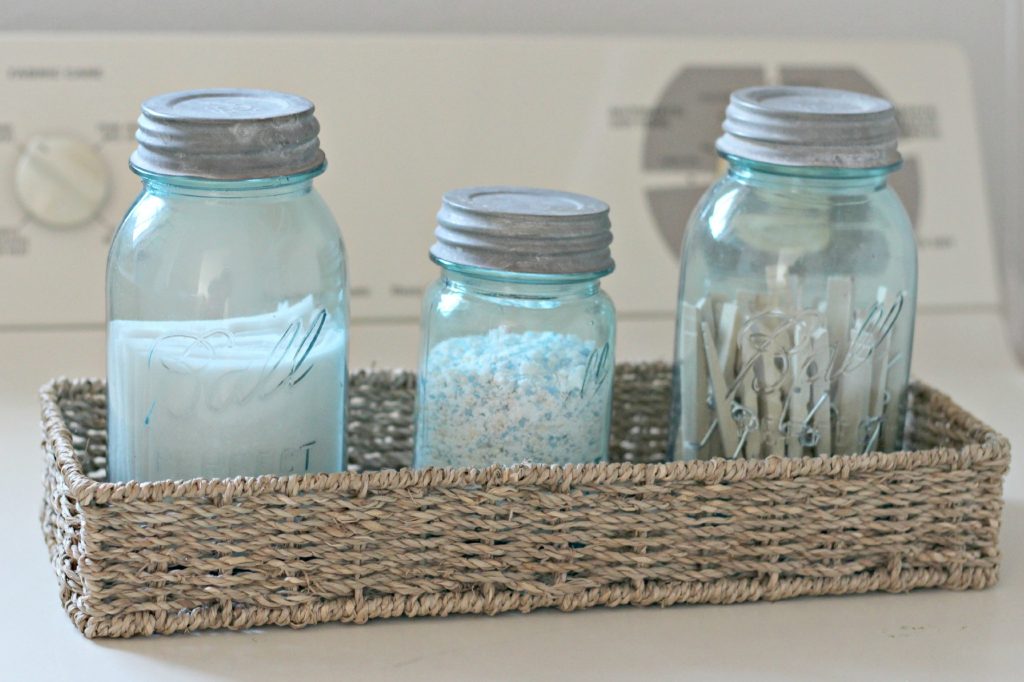 I hope you enjoy and can use these laundry room hacks to make your laundry chores easier.
Come back again tomorrow for the next post in the 31 Days of Organizing and Cleaning Hacks.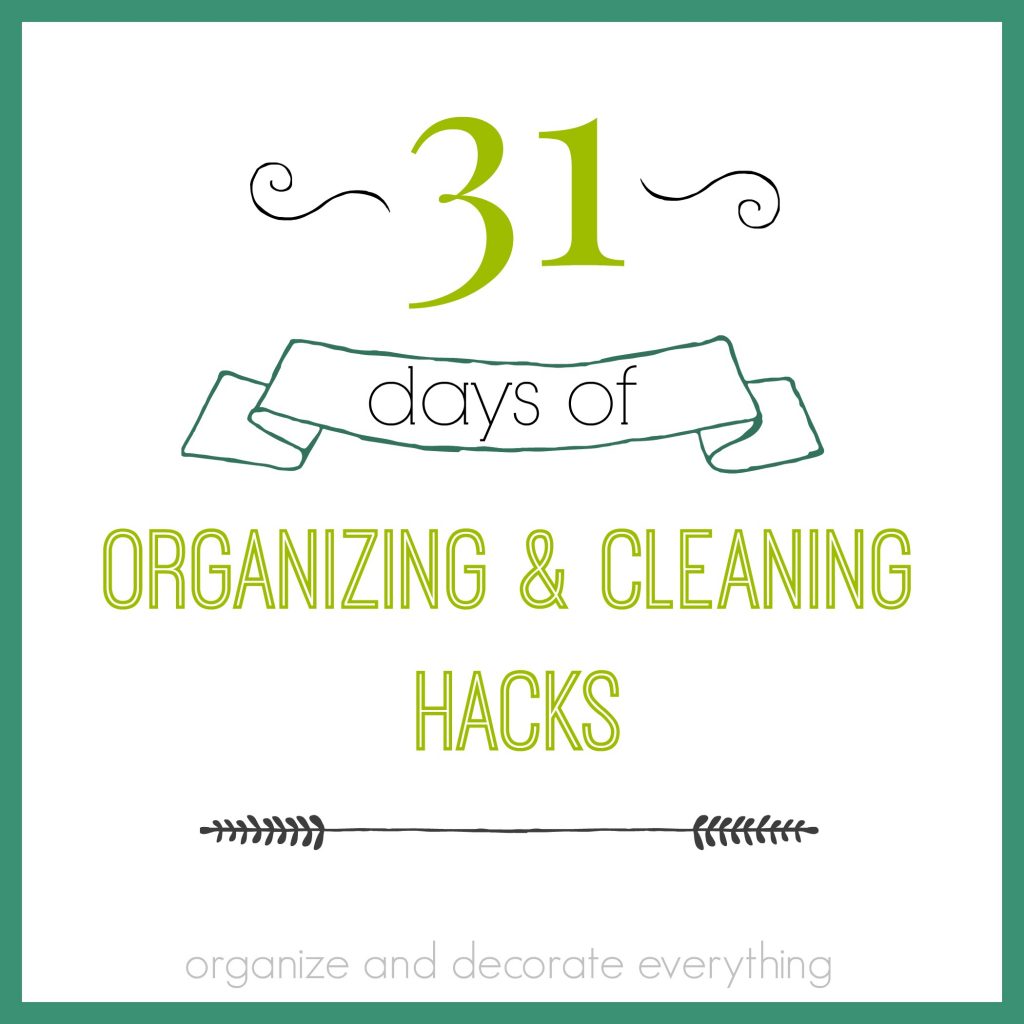 Pin it for later: