I thought I should share my Winter decor with you before it was time to share my Valentine's Day decorations. I didn't decorate much for Winter this year but I brought out a few things. It was also a good time to go through the decorations I haven't used for a couple of years and donate them. A little decluttering hint: go through holiday and seasonal decor as the holiday approaches and donate the things you haven't used in a couple of years.
This Pom Pom and Felt Ball Garland is perfect for the Winter Mantel. It had been so long since I had made a yarn pom pom, it took me back to my tween years. Only then I would make it the old fashioned way. I love that there is a tool now, it makes it so much quicker and easier.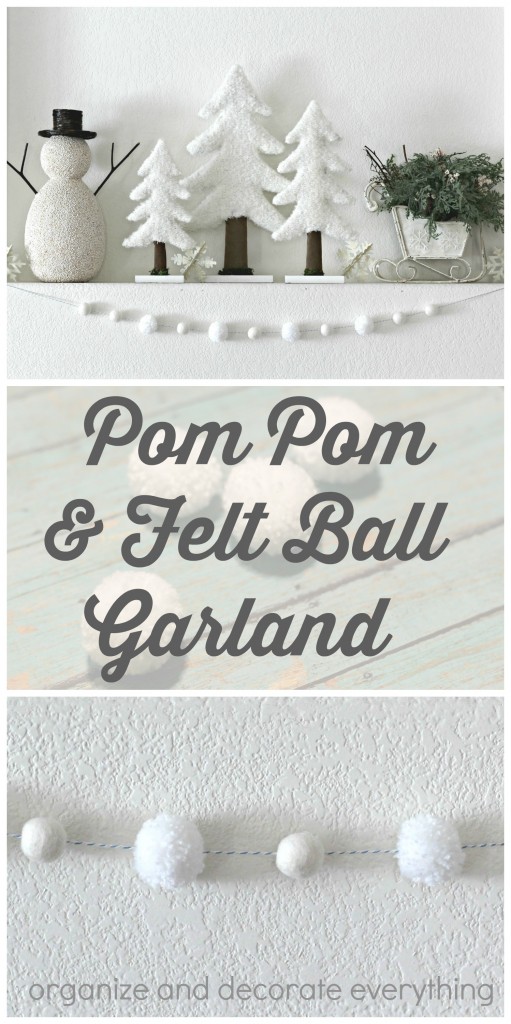 Supplies needed:
yarn
felt balls
bakers twine
pom pom maker
sharp scissors
large needle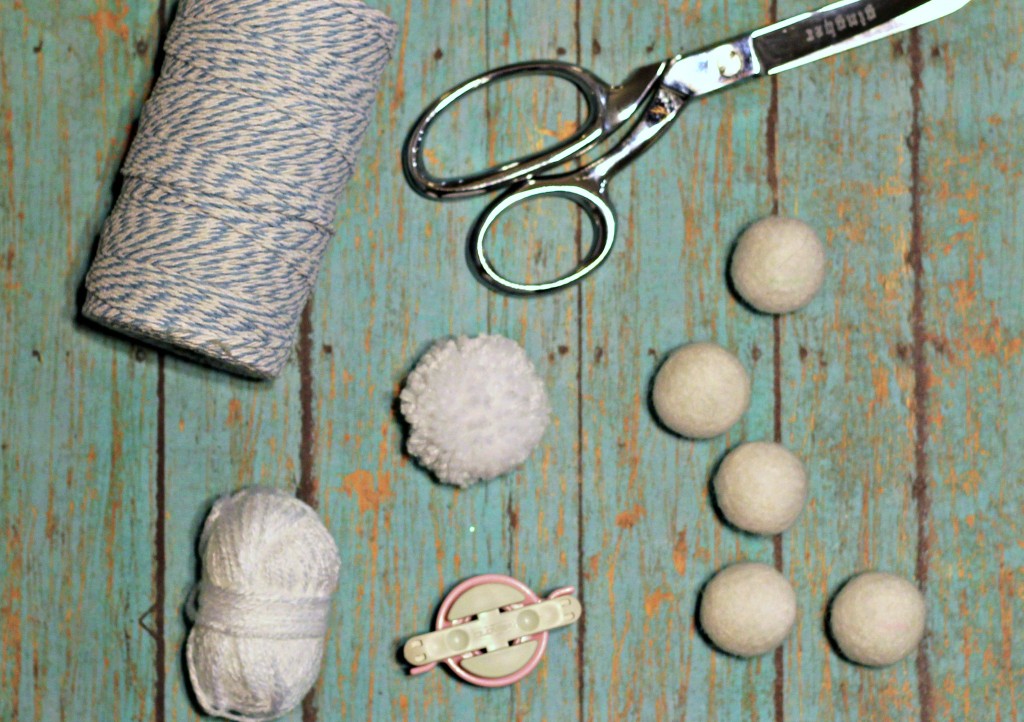 The pom pom maker came in a package of 2. I used the smaller one to make these pom poms. Follow the instructions included in the packaging but I have a few tips. Pull the yarn as tight as possible while you're wrapping. Only use one piece of yarn to wrap both sides, you can cut it later. Use scissors with a good point to get in the small space. Trim the long pieces of yarn to shape the pom pom.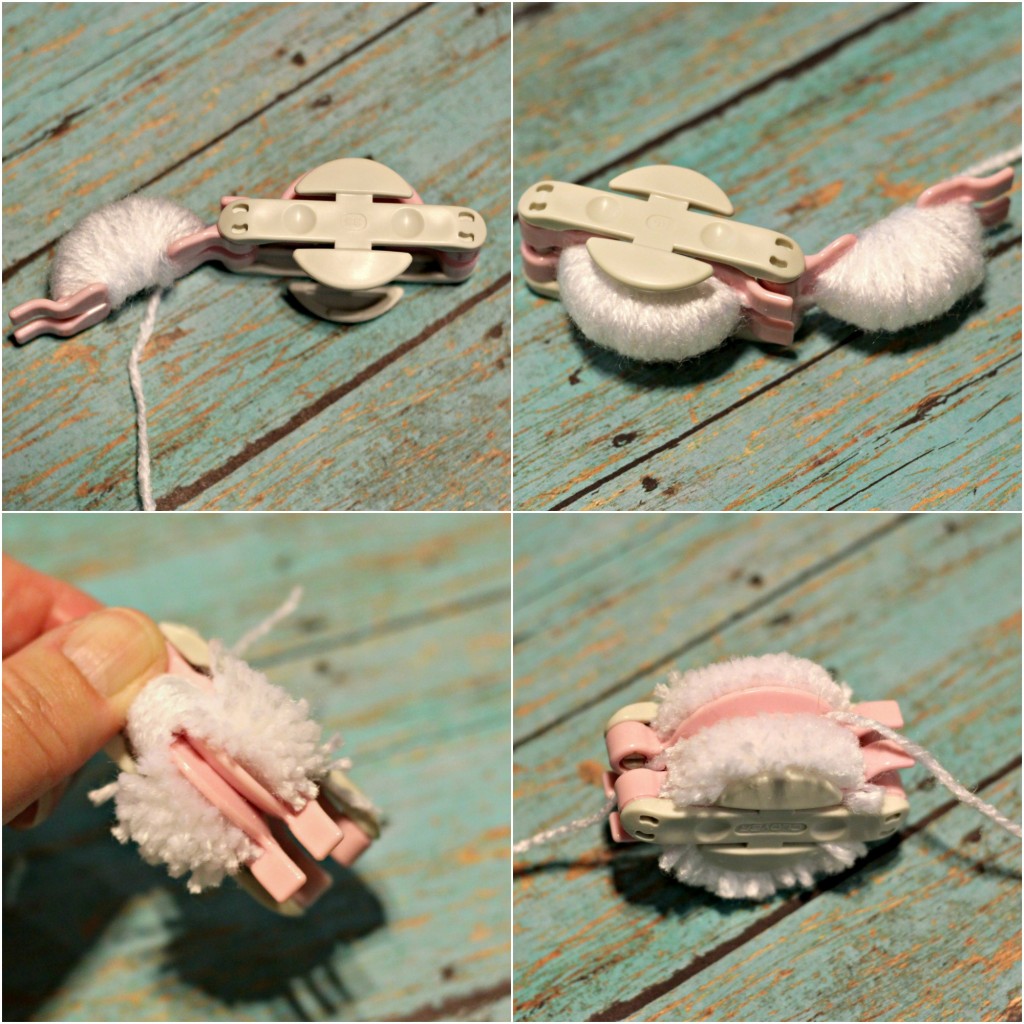 I only had a small amount of white yarn so I was only able to make 4 pom poms for this garland.
Use a large needle to pull the bakers twine through the felt balls and pom poms. You might need to use pliers to pull the needle through the felt balls.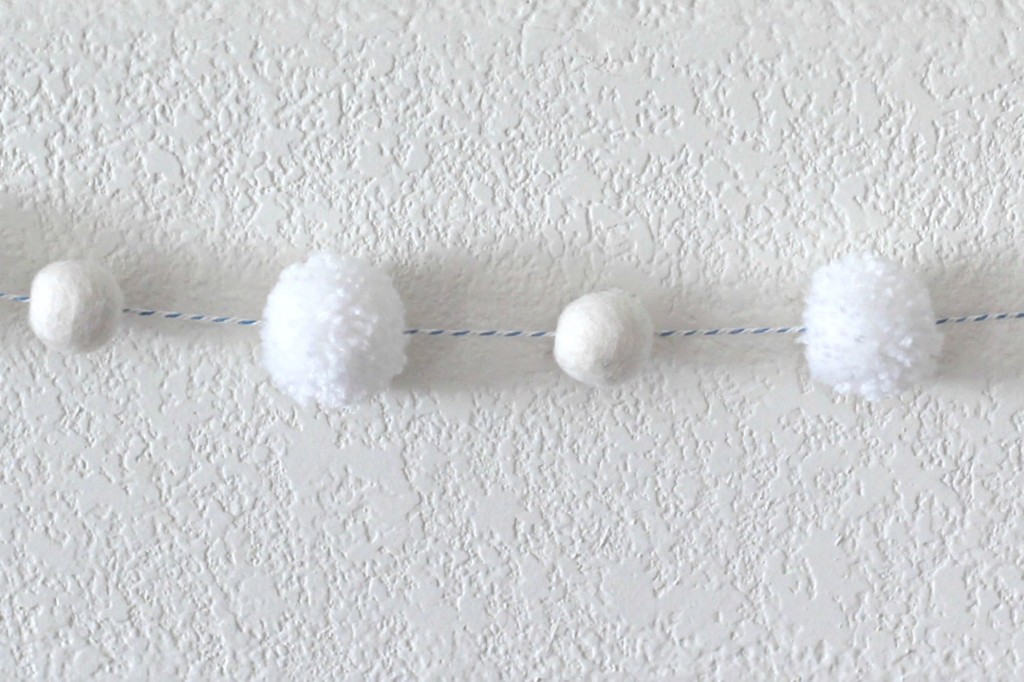 Like I said, the Winter mantel is very simple but it's full of texture. If I don't use a lot of color I like to use a lot of texture. The snowman is covered in little white seeds, the trees are covered in a sweater material, and the sleigh is full of pine greenery. The snowflakes are metal and also have glitter on them. The mantel feel cozy to me even though it's simple.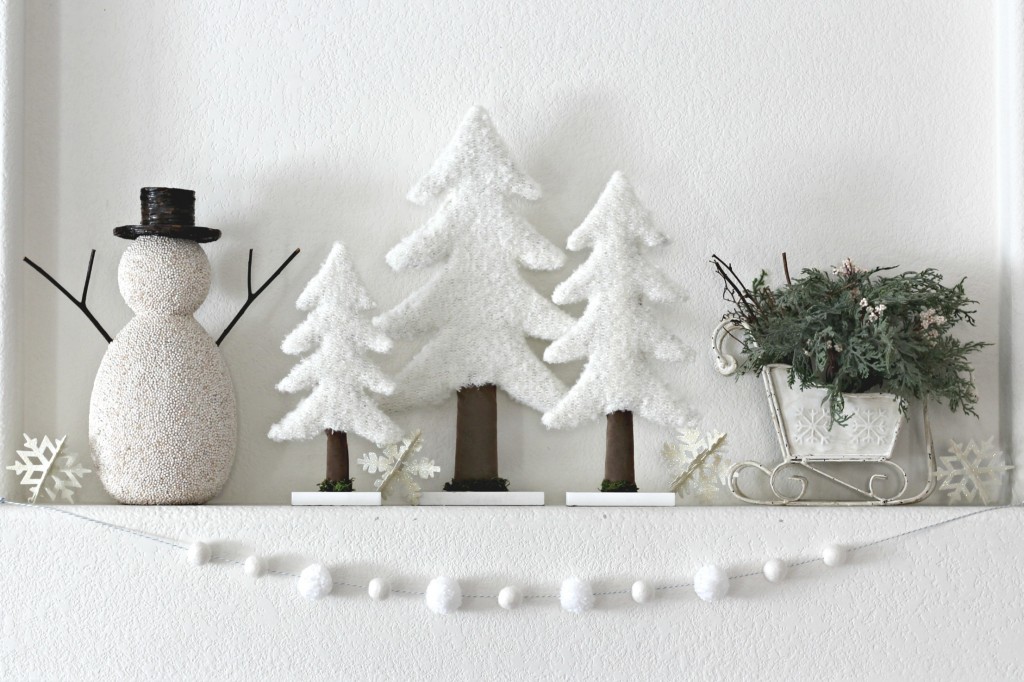 I added a few more Winter decorations around the house. I love the natural pinecones in the glittery candle holders. It's all about contrast and texture when there isn't much color.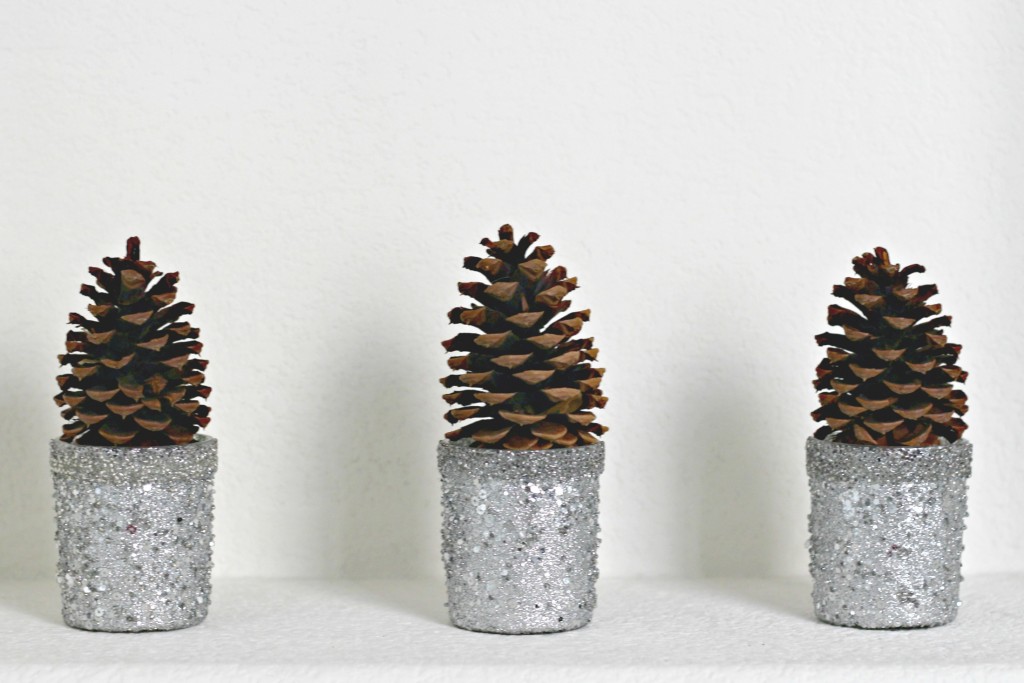 A white tree and snowman sit on top of the bookshelf against the chalkboard. I love the contrast of black and white.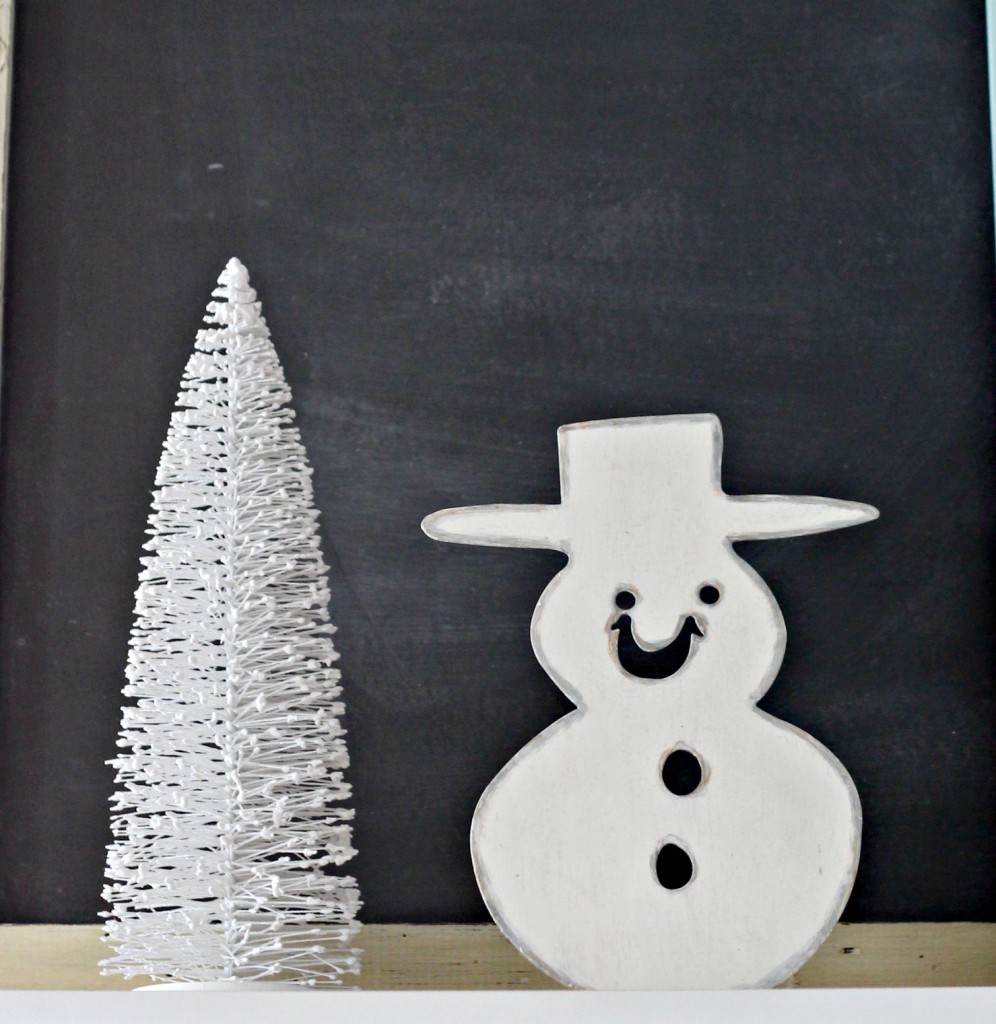 I added a few small things to the shelves. The small Wintery tree looks great against the black frame and I love the vintage looking snowman.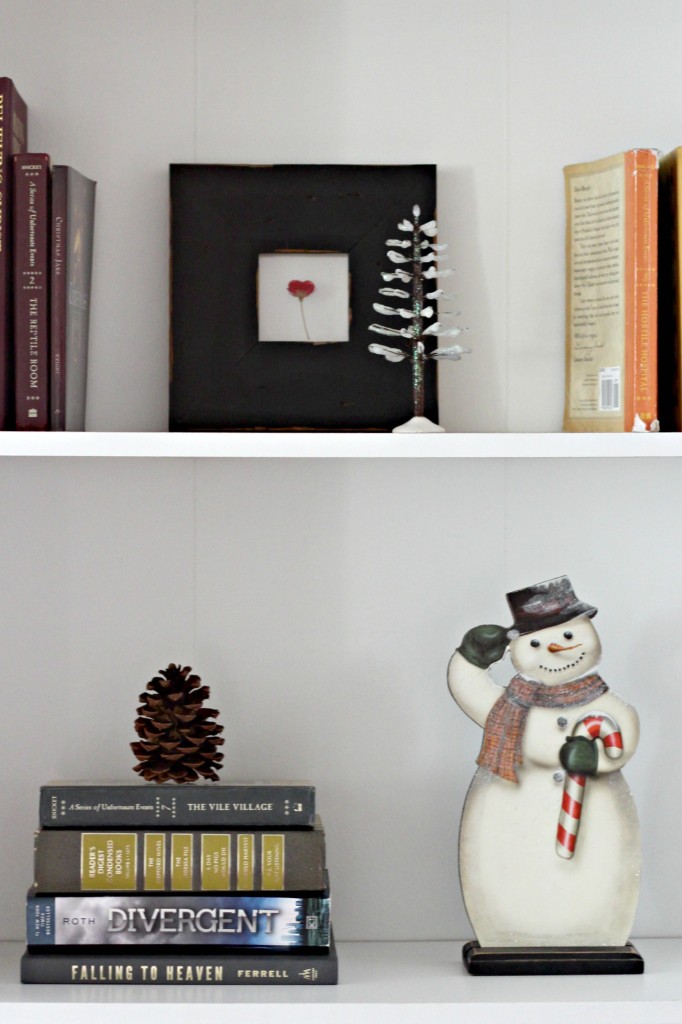 I always hold over a few things from Christmas and use them for Winter decorations. Snowy trees, snowmen, snowflakes, pinecones, and deer make great Winter decorations. Also anything white or glittery usually work well.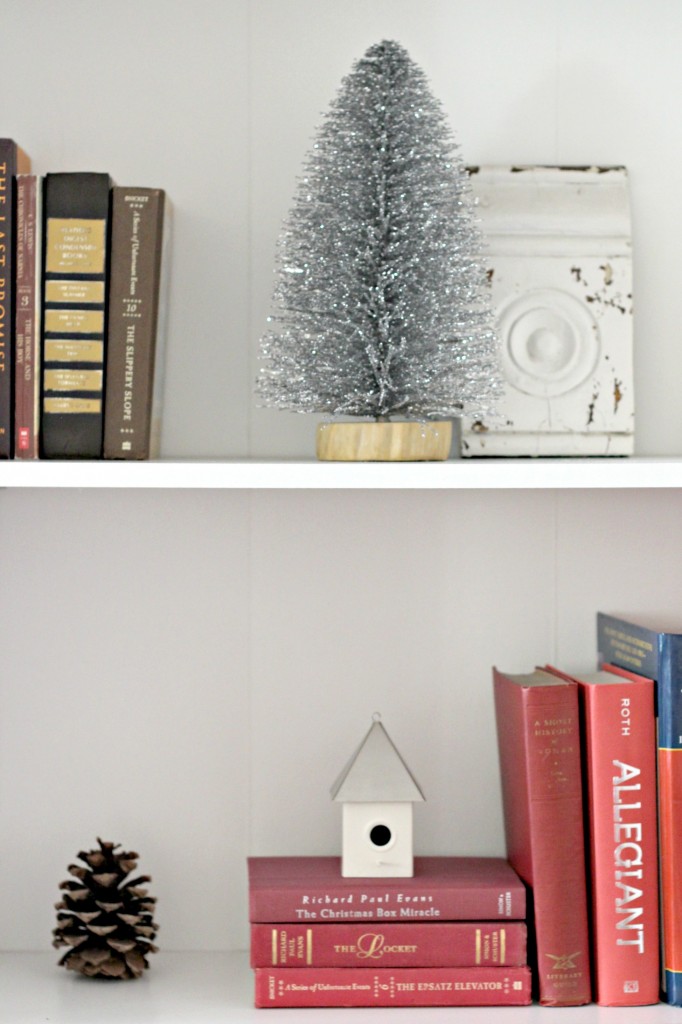 This little button snowman is one of my favorite 15 minute craft projects. See how to make one for your Winter decor here.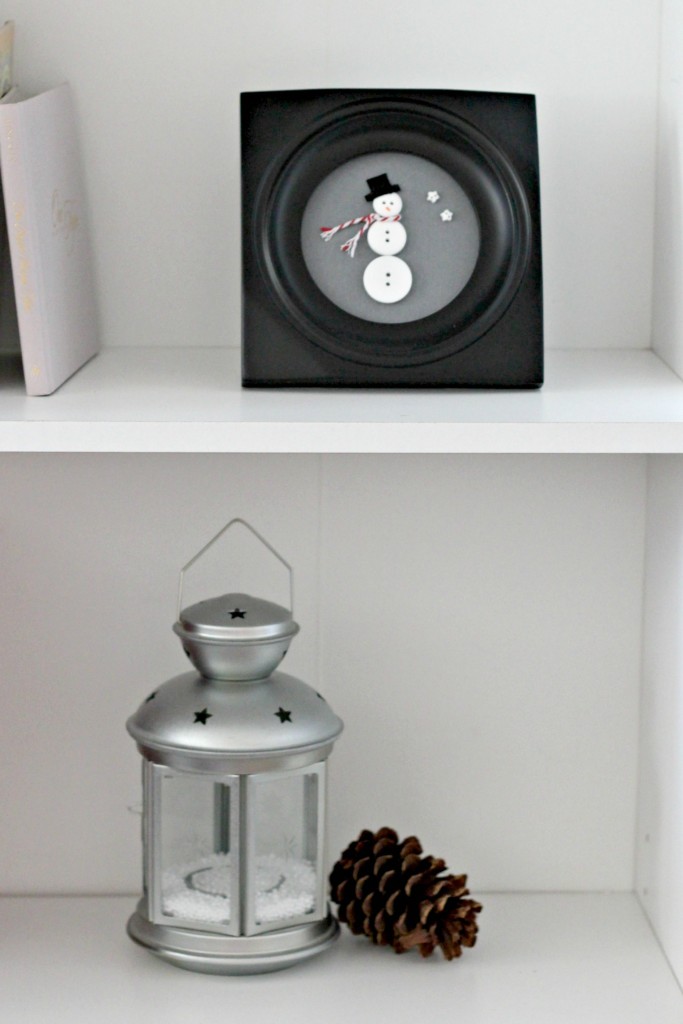 The lockers take up all the space on this little wall but I love that I am able to put things on top. It's a great area to decorate for the seasons and holidays.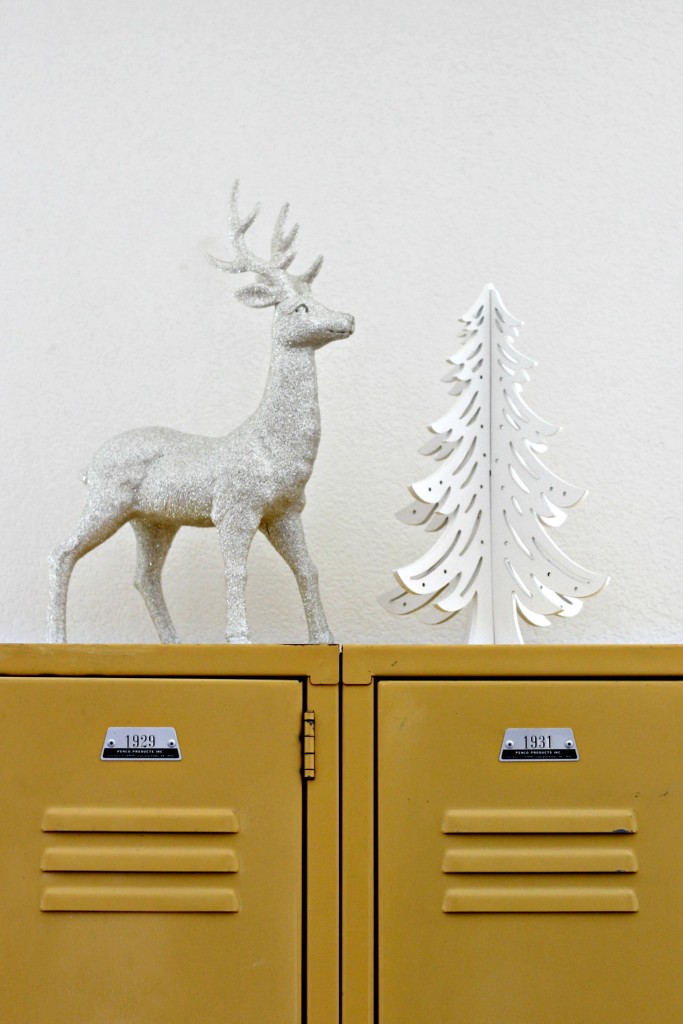 This is my favorite area to sit and read in the living room. My friend made me this pillow years and years ago. I love decorating with things that are special to me and my family. I bought this awesome stool from Home Goods a few weeks ago. I think it's my favorite piece of furniture right now. If I get tired of it here I have at least a dozen other places I can put it.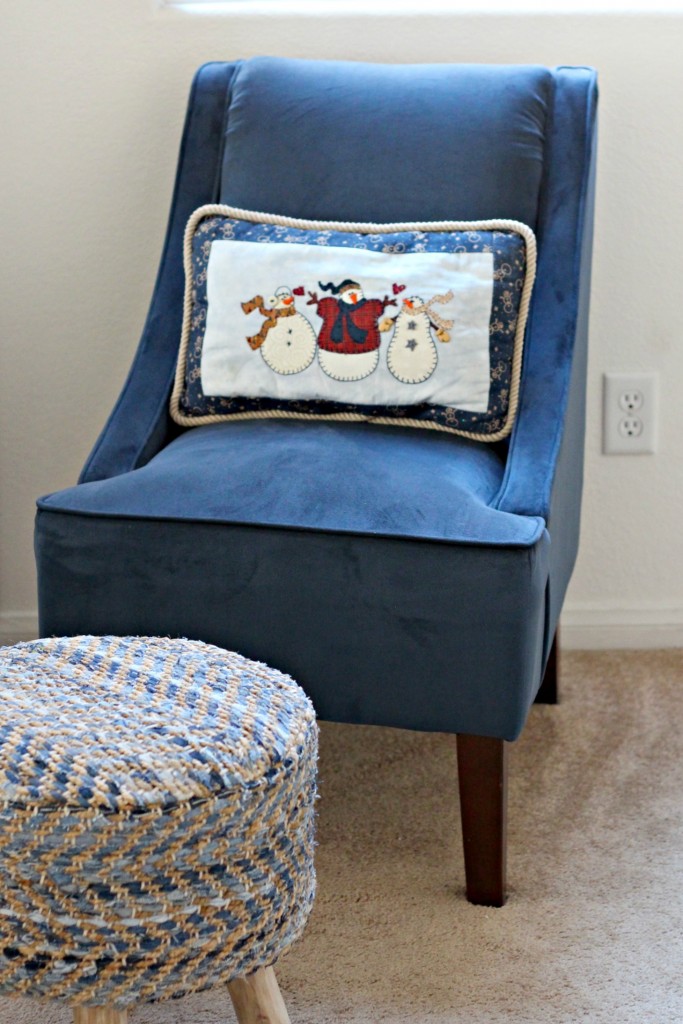 Do you decorate for Winter? I love it but I'm ready to move on to Valentine's Day next week.