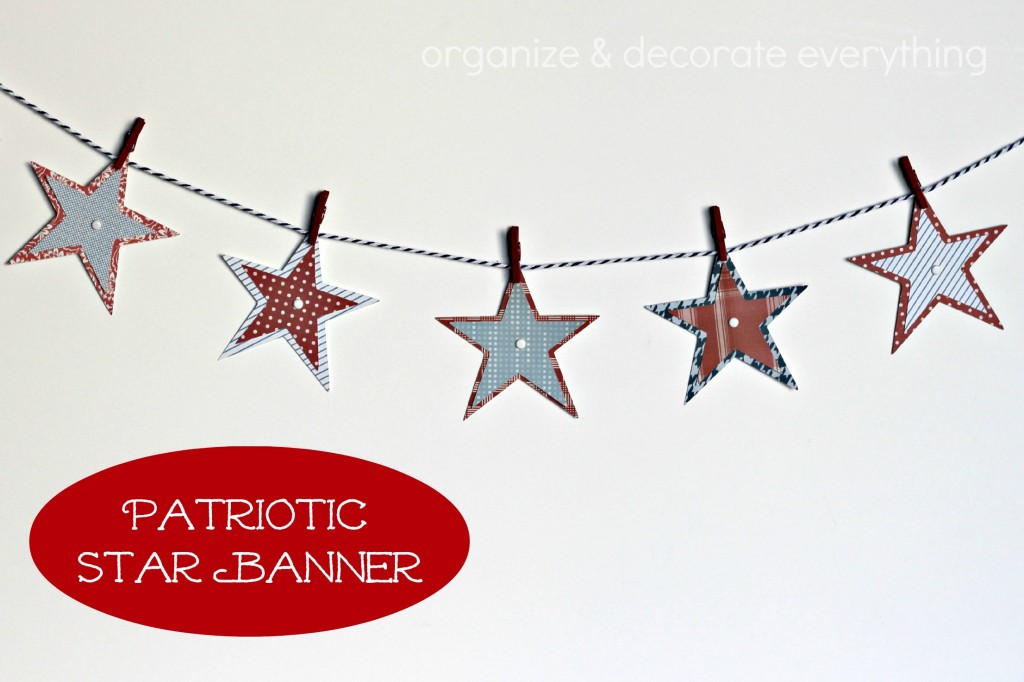 I told you there were going to be more red, white, and blue projects coming your way. I love working with paper. I love buying pretty paper but I actually make things with it too. Well, eventually! I went through my decorative paper stash and found all the blue and red papers I thought would work well together.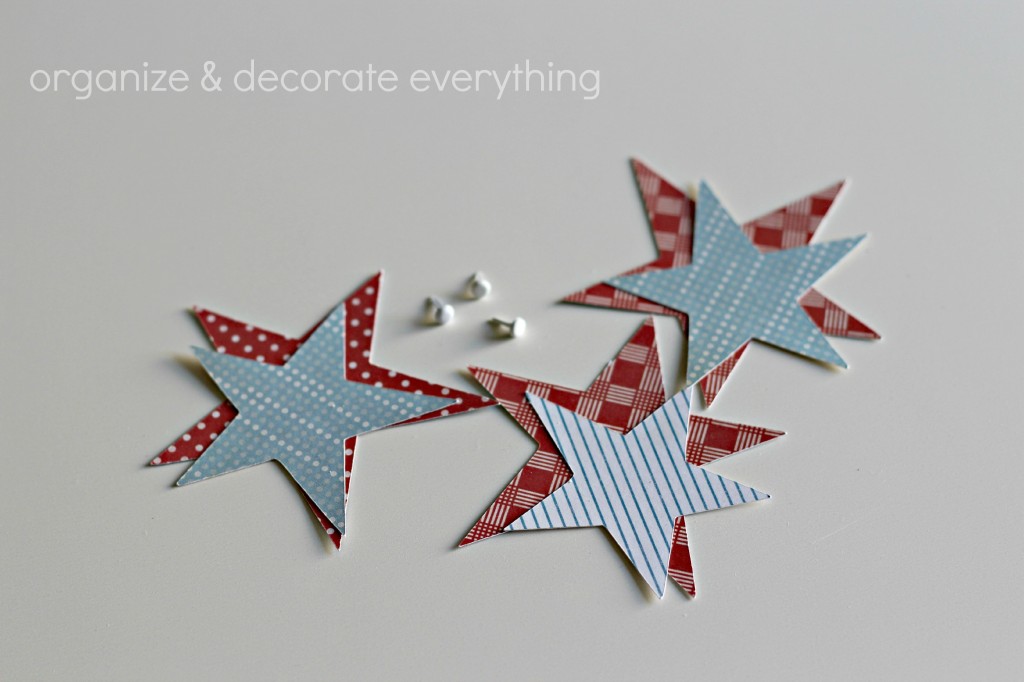 Then I used my Cricut to cut out stars in 2 different sizes, mixing the patterns and colors up.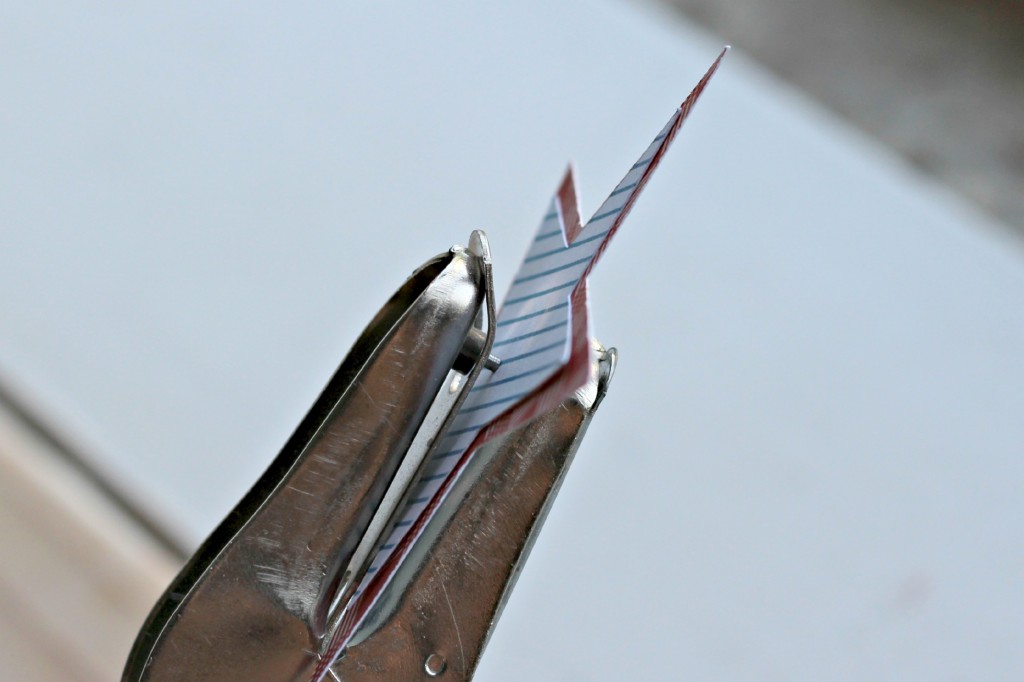 I used a small hole punch to make a hole in the center of the stars, layered them, then used a brad to hold them together.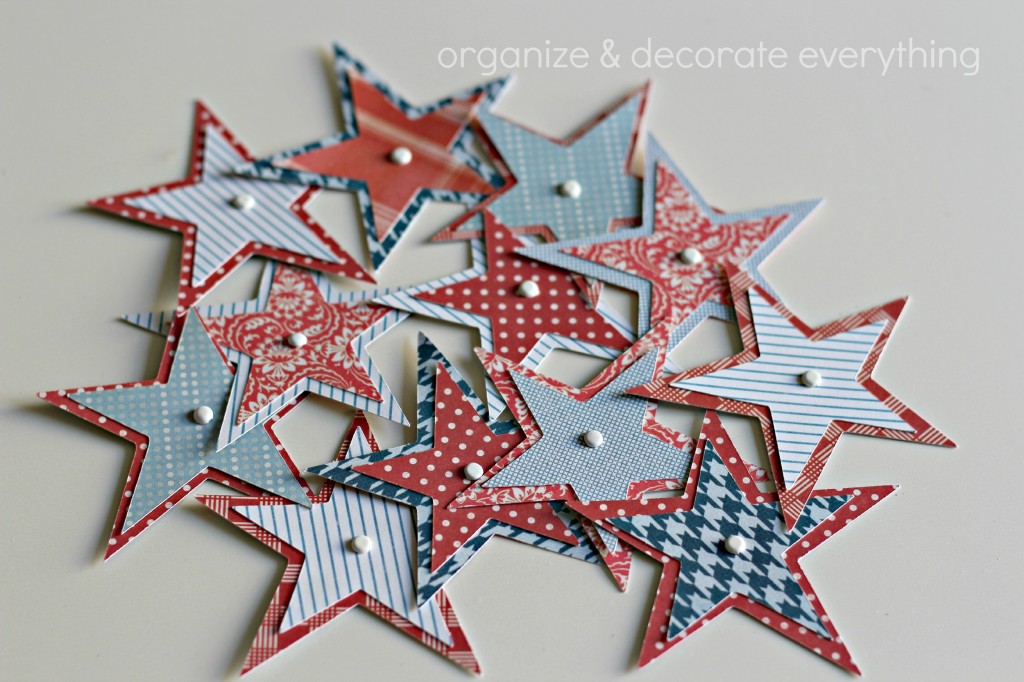 I made stars like these a few years ago for my July Wreath.
Then I hung them from bakers twine with tiny red clothespins. Now I just need to decide where to hang it, on the mantel or the shelves in the dining area?