The 4th of July is my favorite holiday. What's not to love? There's parades, barbecues and picnics, carnivals, swimming, hiking, fireworks, family, and the weather is awesome. I love decorating for the 4th too. There's just something about decorating with red, white, and blue that makes me happy and sentimental. Every 4th of July brings back memories of the past Summers celebrating with my family and friends. We've had a busy Summer so far so I'm just getting around to decorating the house. I had to start with the Patriotic mantel first.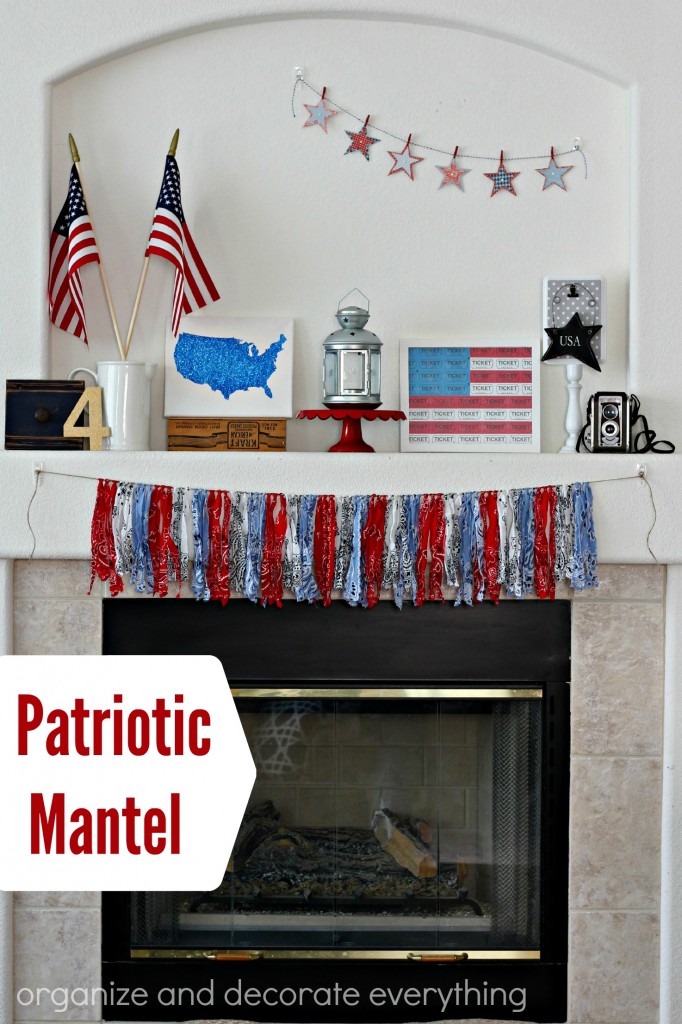 There is only one new thing on the mantel this year, everything else was in storage from last year, already around the house, or I made it using supplies I already had. The 4th of July is one of those fun but relaxed and easy decorated holidays. Use items you already have that fit in the color scheme like this little blue wood hanger that was in my boy's room. The glitter 4 is from last years New Year's celebration. I have a stash of white pitchers that I love using throughout my home. They fit in almost any decor.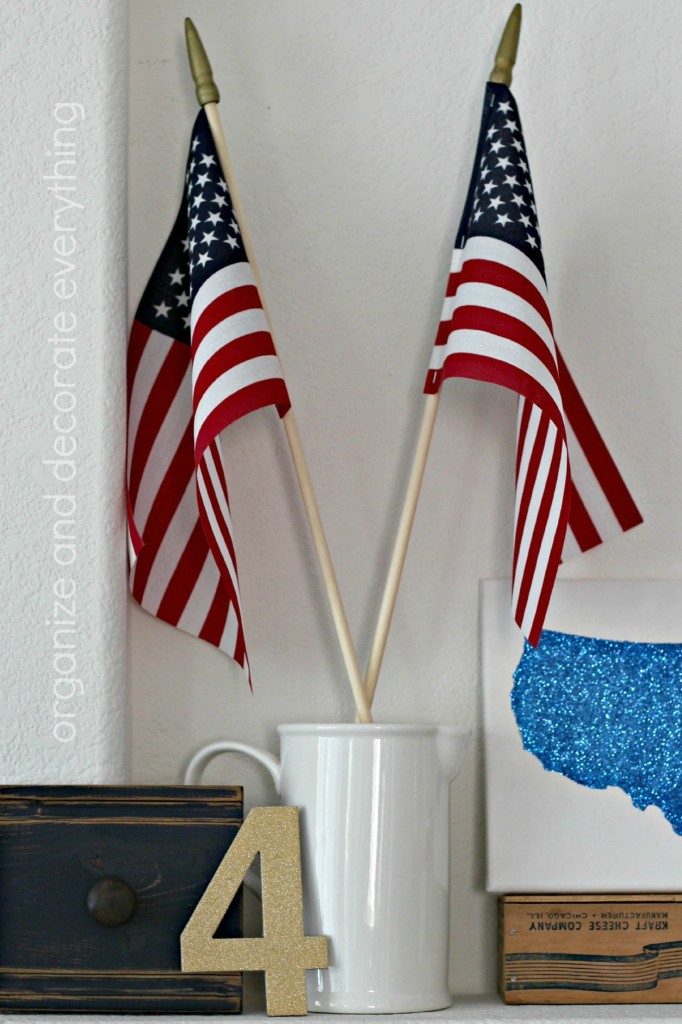 I purchased the glitter USA at a local boutique this year. It sits on an antique cheese box that I purchased many years ago in a small antique shop.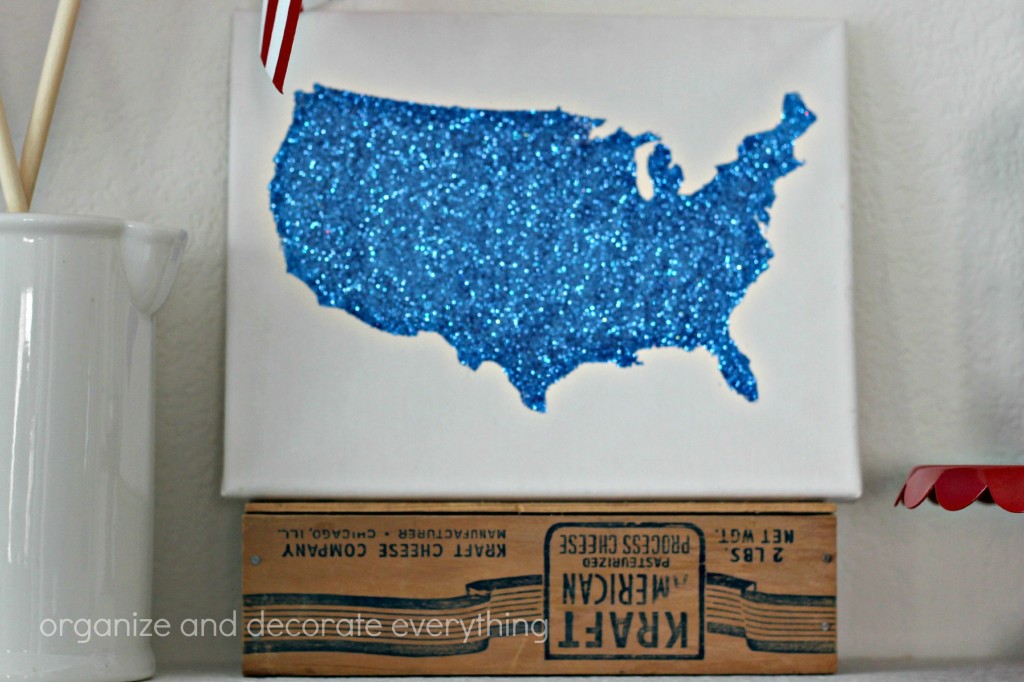 The red cake stand is from World Market and the lantern is from IKEA. Both items were actually used as Christmas decorations initially.
The Tickets American Flag was made from Dollar store finds. You can find the tutorial here.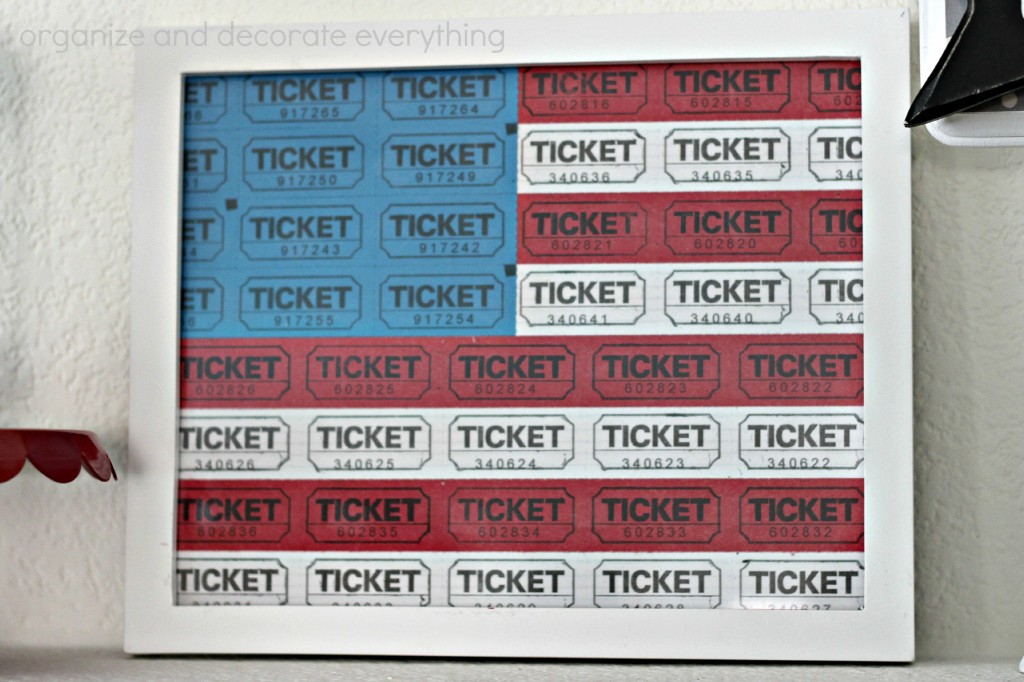 I made the Wood Photo Holder last year and it's been used in almost every room of my house. It's easy to hang an sign, quote, or ornament on it to fit the holiday or season. The camera was added just for fun.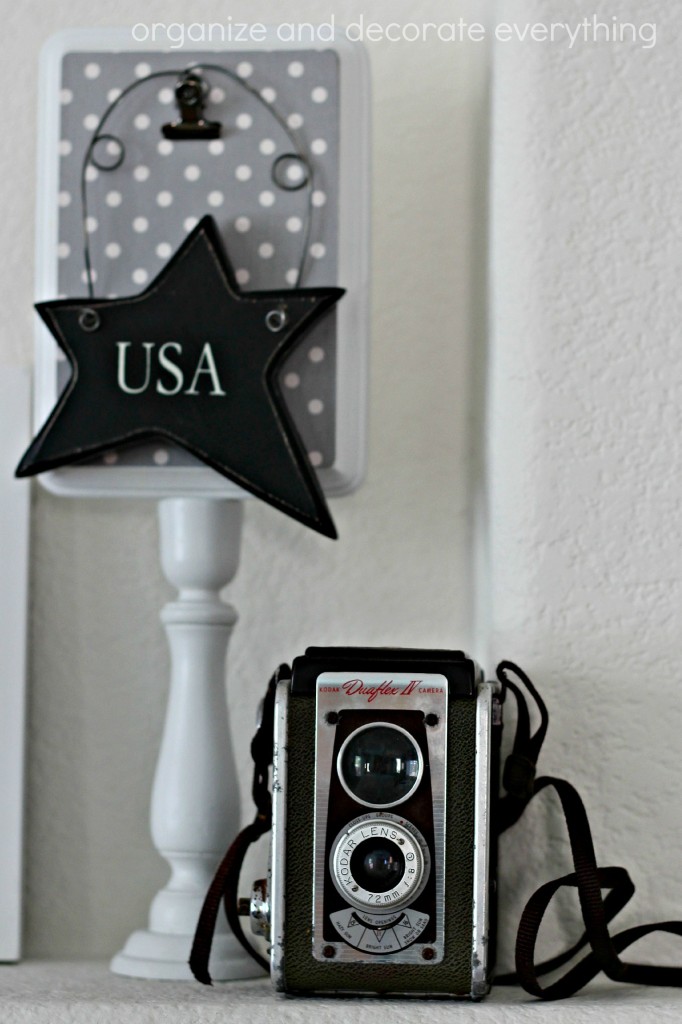 I made the Star Garland a couple years ago and used a smaller version of it on the mantel this year. I love using scrapbook paper for holiday projects, all you really need is the color of the holiday and a little imagination.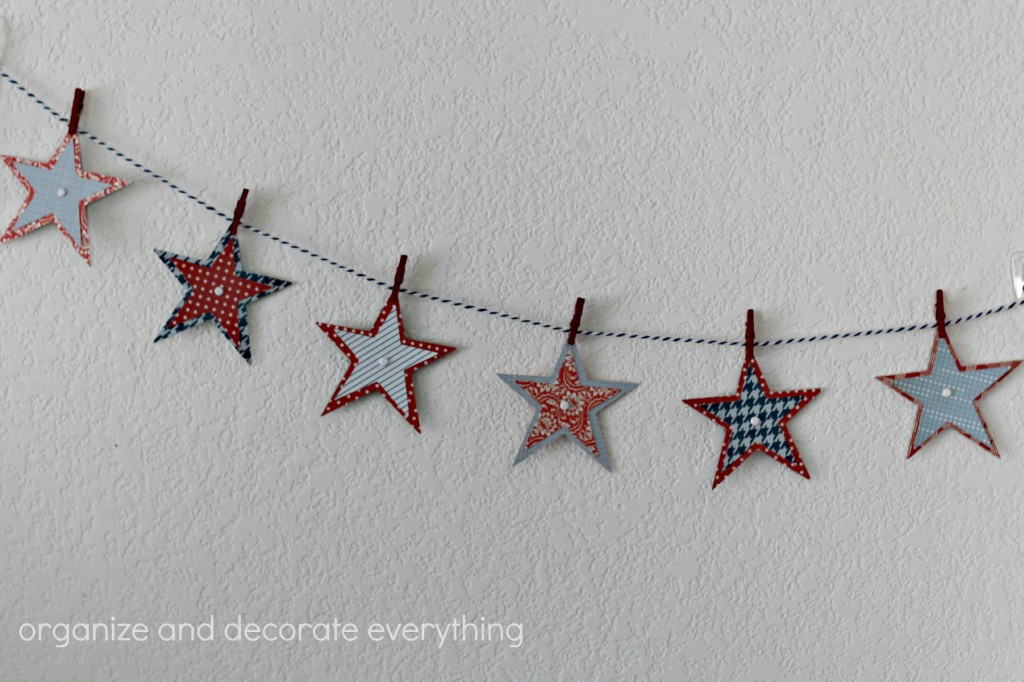 I made this Red, White, and Blue Fringe Banner this year, but you can get a tutorial here. It only cost $3 by using 3 bandanas. I cut slits on one side of the bandana and tore the bandanas into strips for the fringe then tied it around twine.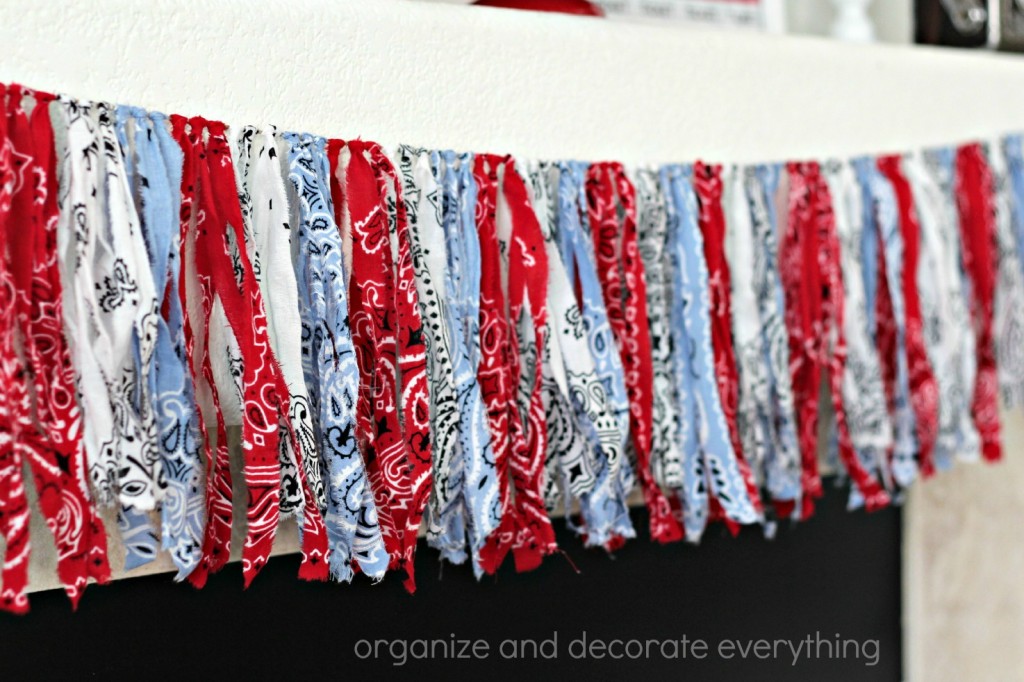 Now to get the rest of the house decorated and figure out the activities and menu for the 4th. I can't wait!