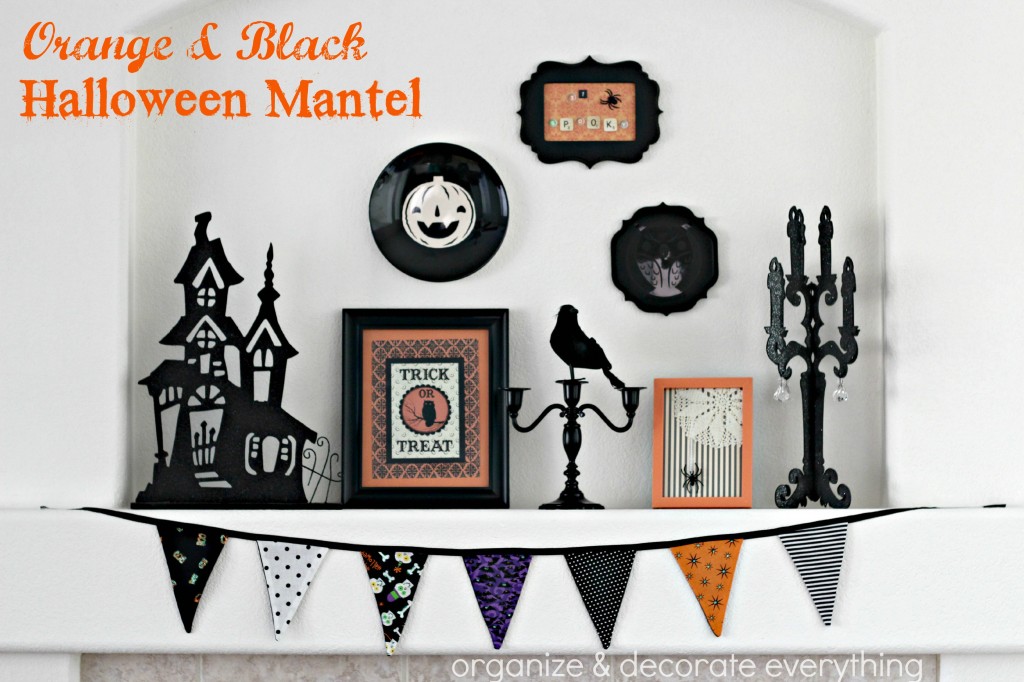 I love decorating for Halloween and since I recently moved I decided to skip Fall decorating and go straight to Halloween. I was so happy when I was finally able to locate my Halloween totes. This mantel is very different from the one in my old home, but I'm just happy to have one to decorate. I like to go with a loose theme when decorating my mantel so this Halloween I decided on an Orange & Black Halloween Mantel.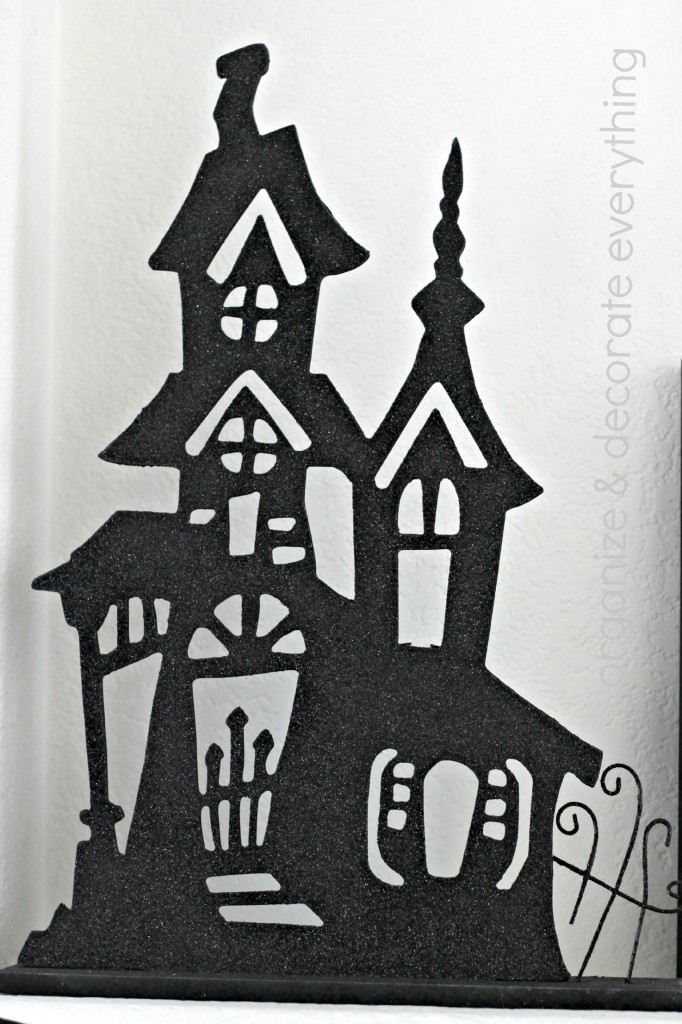 There's nothing wrong with using things over again, just use them in a different way and in different areas of your home. I bought this glittery haunted house at Michael's a few years ago.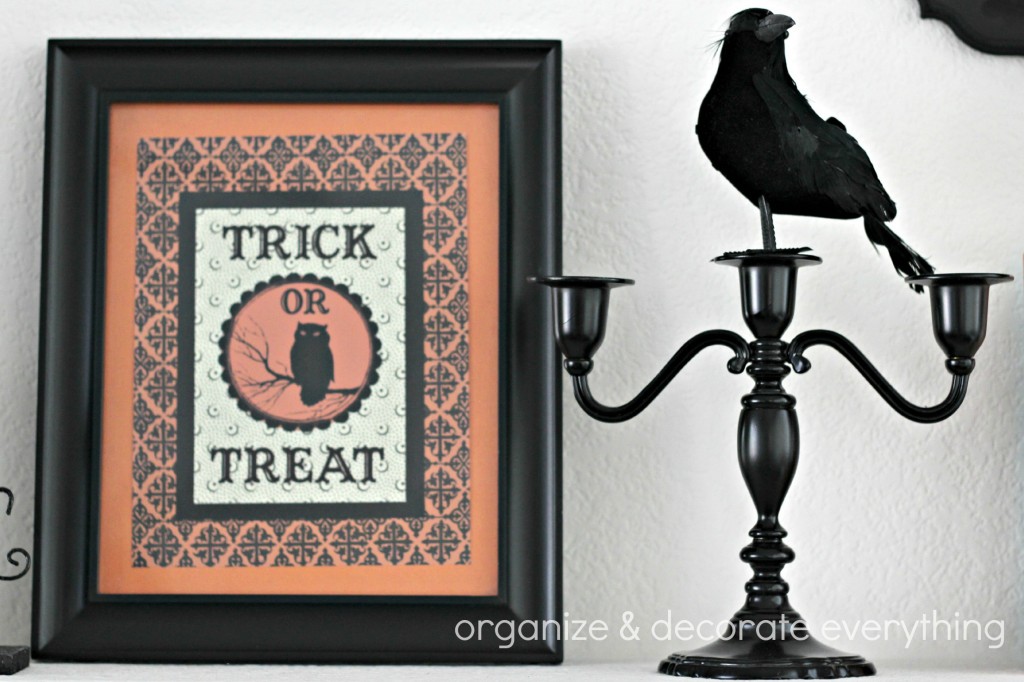 I found this candelabra at a thrift store years ago and spray painted it black. I use it a lot in my Halloween decorating. The framed Trick or Treat was printed off from The Graphs Fairy a few years ago. I layered mats to give it more dimension.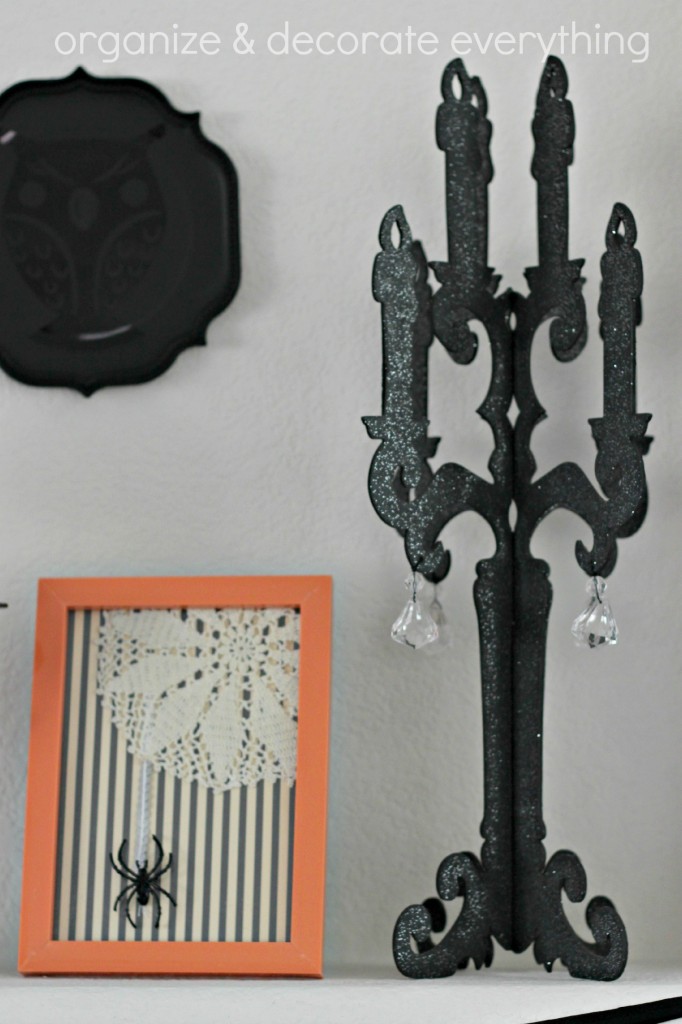 Simple things from around your home can be put together to fit your theme. You just need to use your imagination, like a doily as a spider web.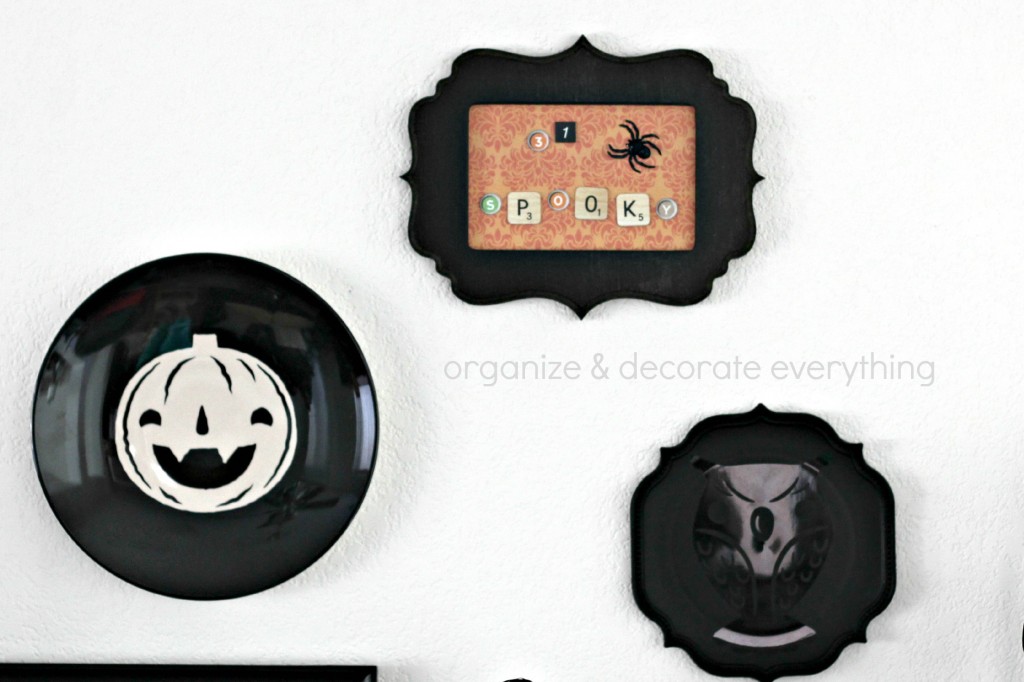 I'm not allowed to put any holes in the walls of my rental. What? I'll still be able to hang things (we'll get more into that later), I hung these light plates and frame above the mantel shelf using sticky tack. You can see how I made the Spooky word art in a previous post.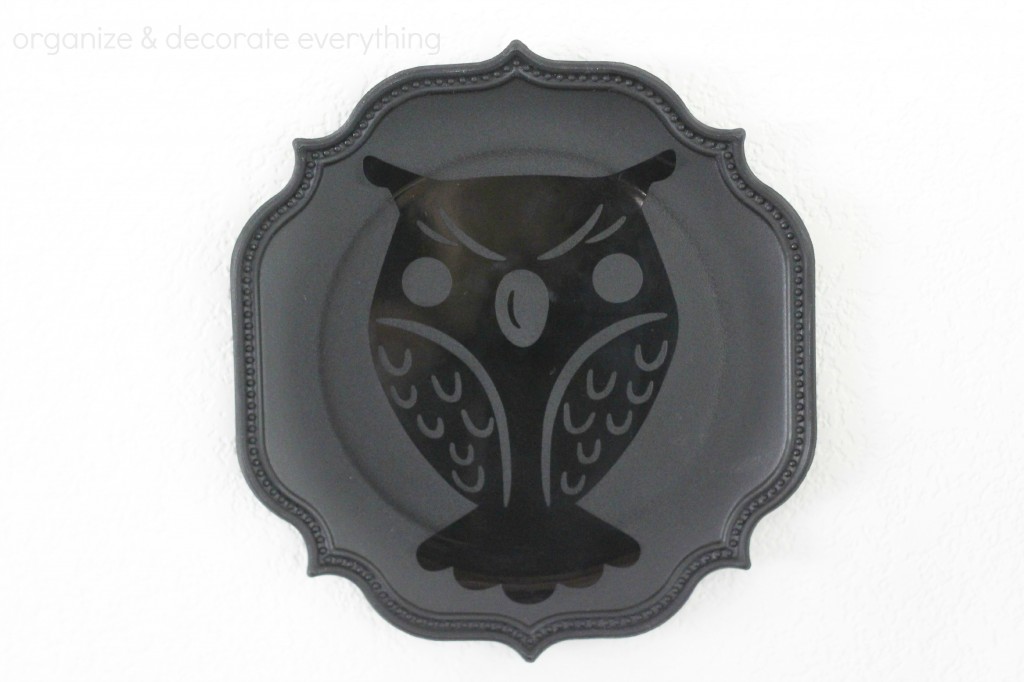 Here's a close up of that owl plate. I like when things are subtle and you have to take a closer look.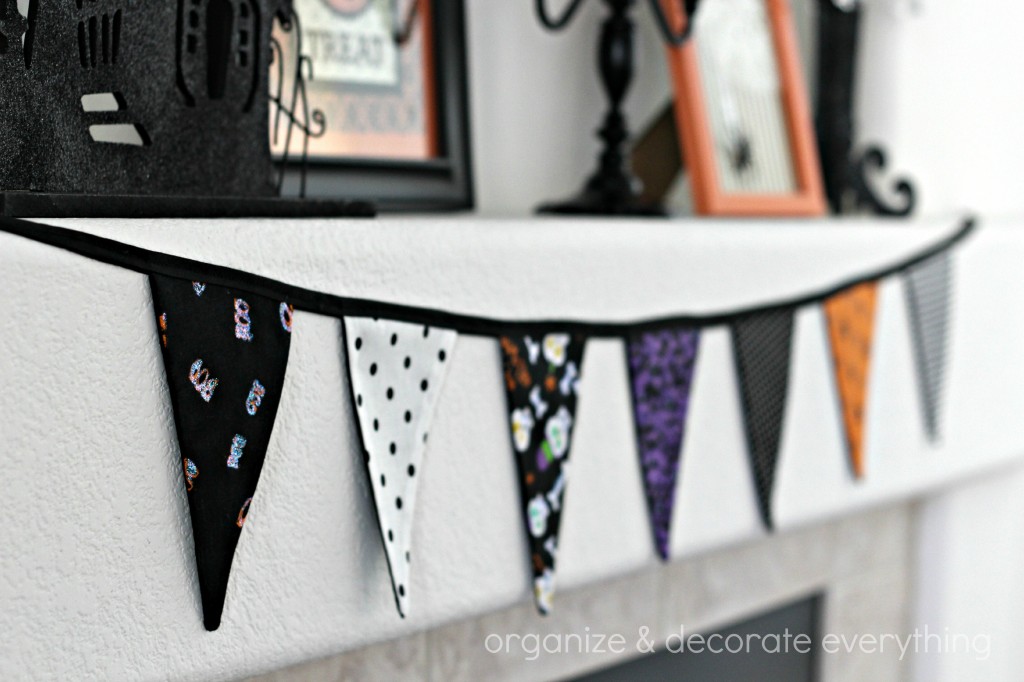 The banner adds a little more color and gives balance to the mantel.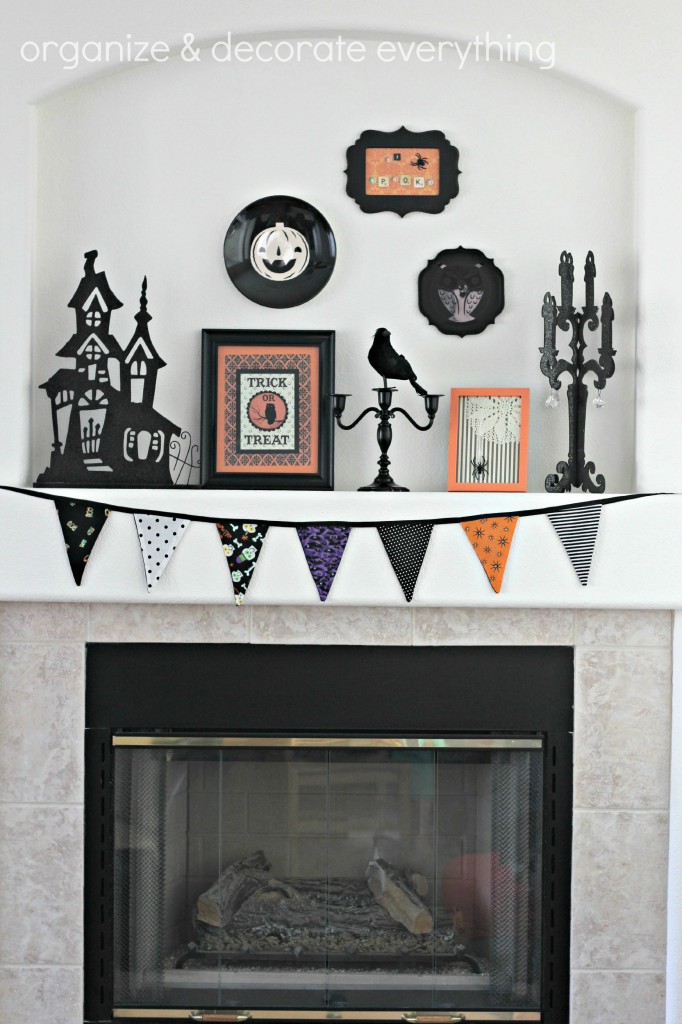 Have you decorated a mantel or faux mantel for Fall or Halloween yet?