It's time to take down Christmas. I usually take it down on New Years Day, but we were driving home from a quick trip to Cedar City. Our son-in-law works at Chili's and had to work New Years night so we drove down to spend some time with our daughter. You know how Hubby loves a road trip. I had plans to work on getting some projects I had in my head down on paper, but I read a whole book instead. "Dear John" by Nicholas Sparks. I haven't read a whole book in a long time. I highly recommend reading it. Anyway, here's some fun from our quick trip.
The boys waiting for their food at Chili's. Zach didn't want to comb his hair, so he wore his beanie the whole trip: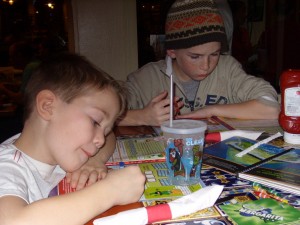 Emilee, Whitney and me. Hubby says I'm never in enough pictures, so he snapped this one: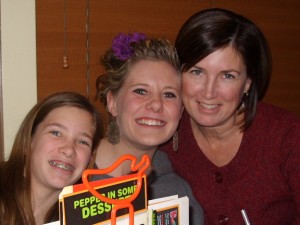 Our server (our son-in-law and Whitney's hubby):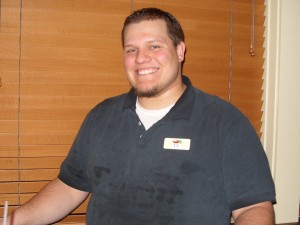 Watching the basketball game. The Jazz lost by 1. Soooo sad: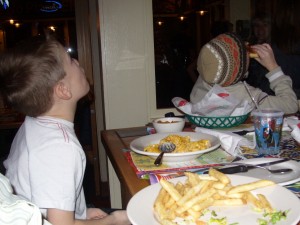 We played games and made treats: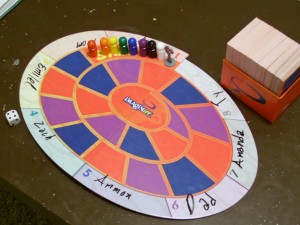 Mmmmm, Muddy Buddies: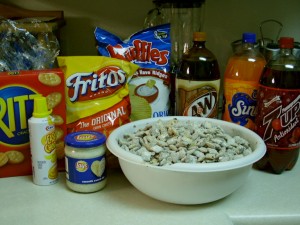 While Hubby napped, so he could be awake at midnight. Is he getting old or what? Don't tell him I put this picture in: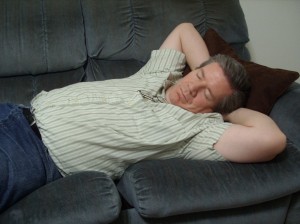 Happy New Year!!!!!!!!!!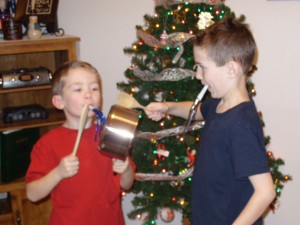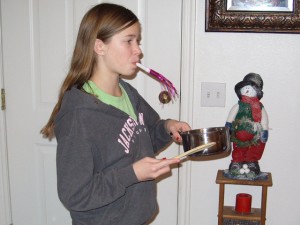 I bet Whitney and Ty's neighbors loved this: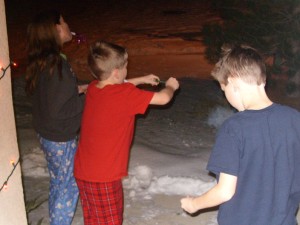 Definitely time for bed for some little people: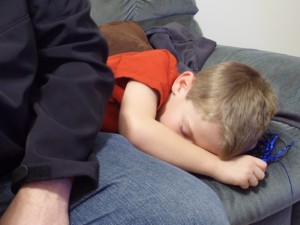 I just had to show this, while Whitney and Ty were visiting us for Christmas some of their neighbors had dropped off gifts and left them on their front porch. They get all sorts of critters visiting them in the winter, even deer, and apparently they like chocolate. I hope they didn't get a tummy ache. It reminds me of  the movie "Over the Hedge":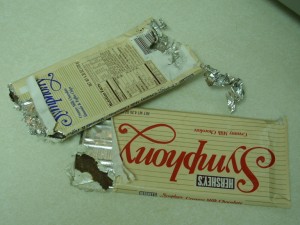 Whitney and I had gone to my favorite antique store in Cedar City and look what I found. I was in Heaven! Aren't they beautiful? I can't wait to put them on the tree next year. Most of them are from the 50's and 60's, but the little gold one is from the 40's. I just love looking at them and am so happy I found them. Betty, the store owner, had got them when she was back East: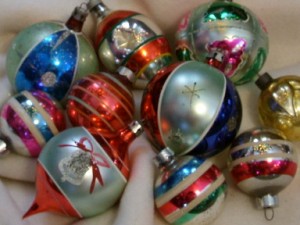 Well, now it's time to take down Christmas. I miss the decorations, but I love cleaning everything and putting it all away too. Eleven more months and it's time to bring it all out again. It's always exciting, because I can never remember everything I have. I'll have a post on storing decorations soon. Thanks for stopping by!
I'm linking to:
Saturday Night Special at Funky Junk Interiors