Welcome to day 28 of 31 Days of 15 Minute Craft Projects.
Wow, I can't believe the month is almost over. I have been having so much fun with these 15 minute crafts. I hope you are too. Since the holidays are coming I thought it would be the perfect time to share a fun way to add something extra to your party or get-together without spending much time or money. These Mini Washi Tape Flags add color and design to your party table.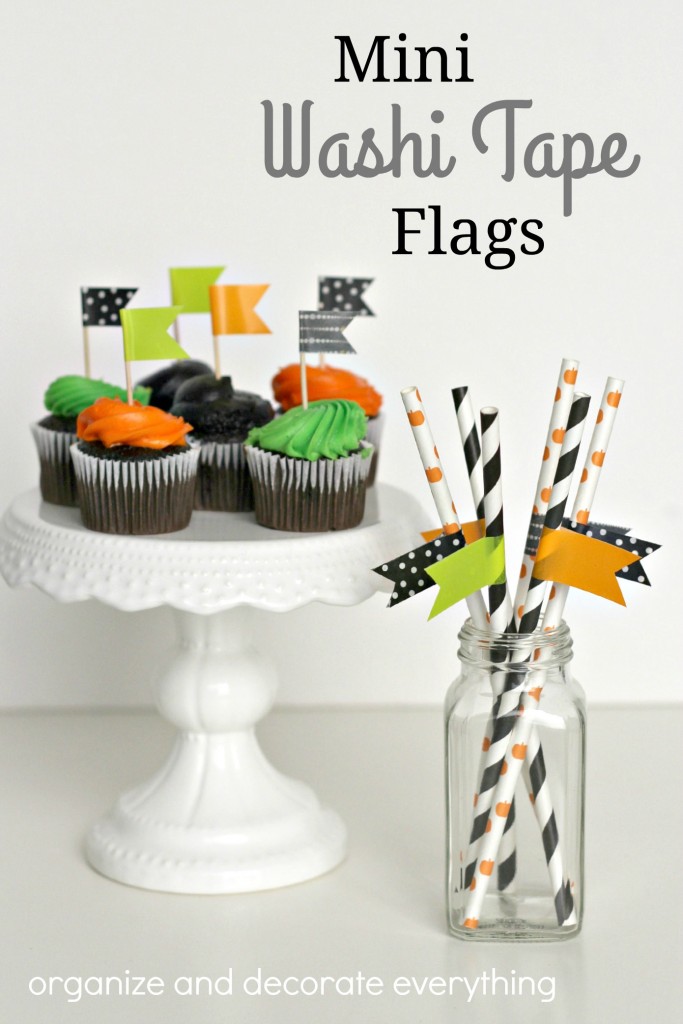 Supplies needed:
Washi tape
Decorative straws
Toothpicks
Scissors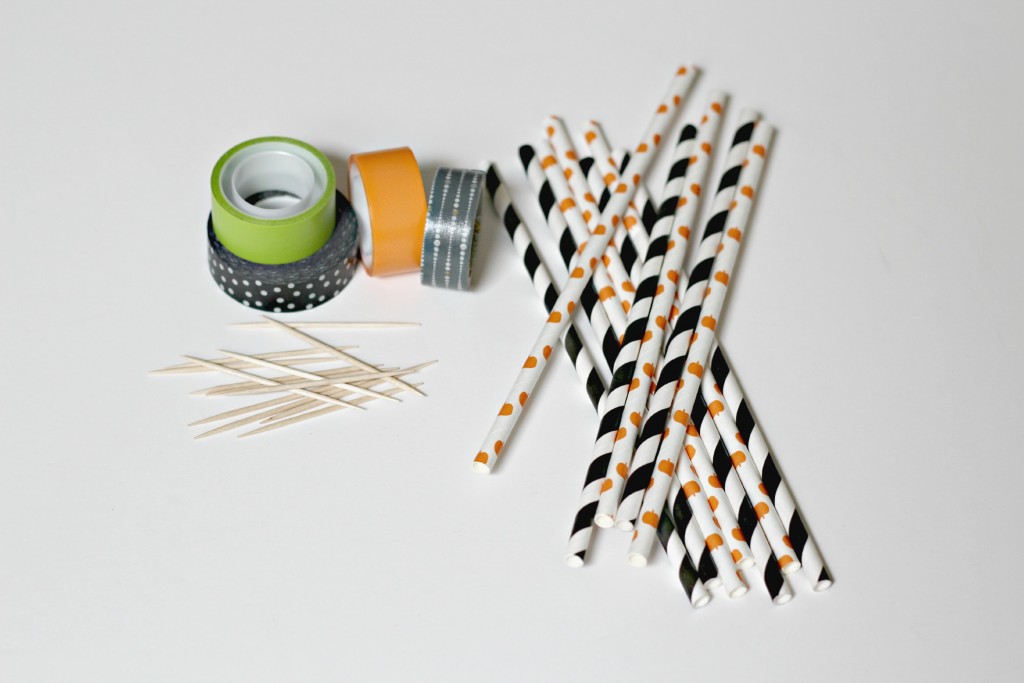 Cut the washi tape about 4″ long. Wrap it around the straw and stick the sticky sides together. Cut the ends of the tape as pictured. Make sure to place the washi tape a couple inches down on the straw so you can still drink from it.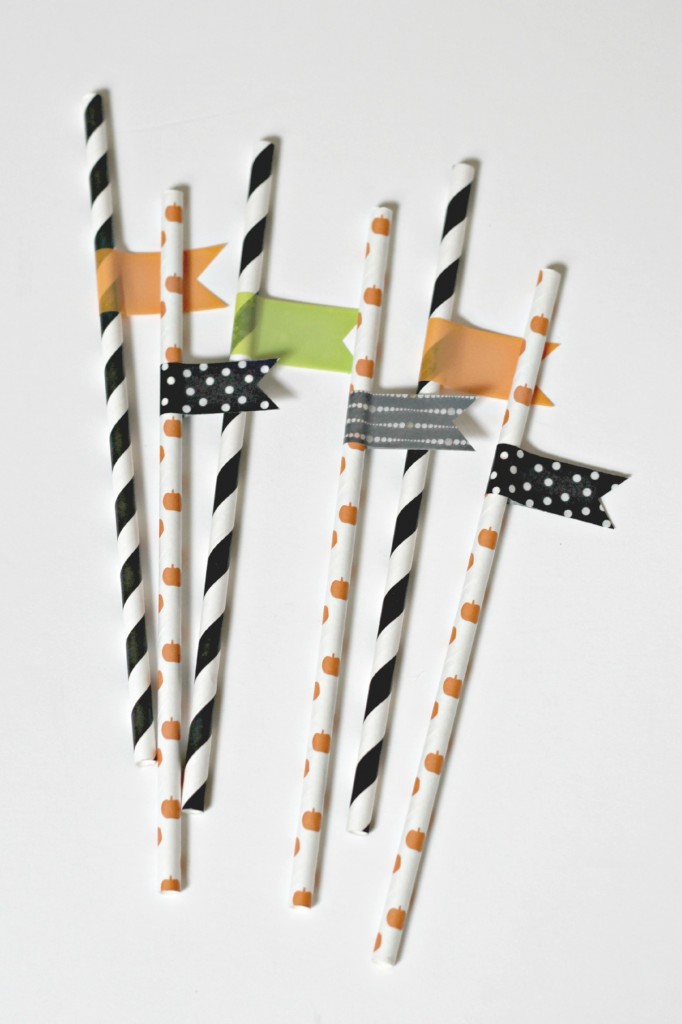 Make smaller flags on the toothpicks using the same technique as the straws. Place them as high on the toothpicks as you can.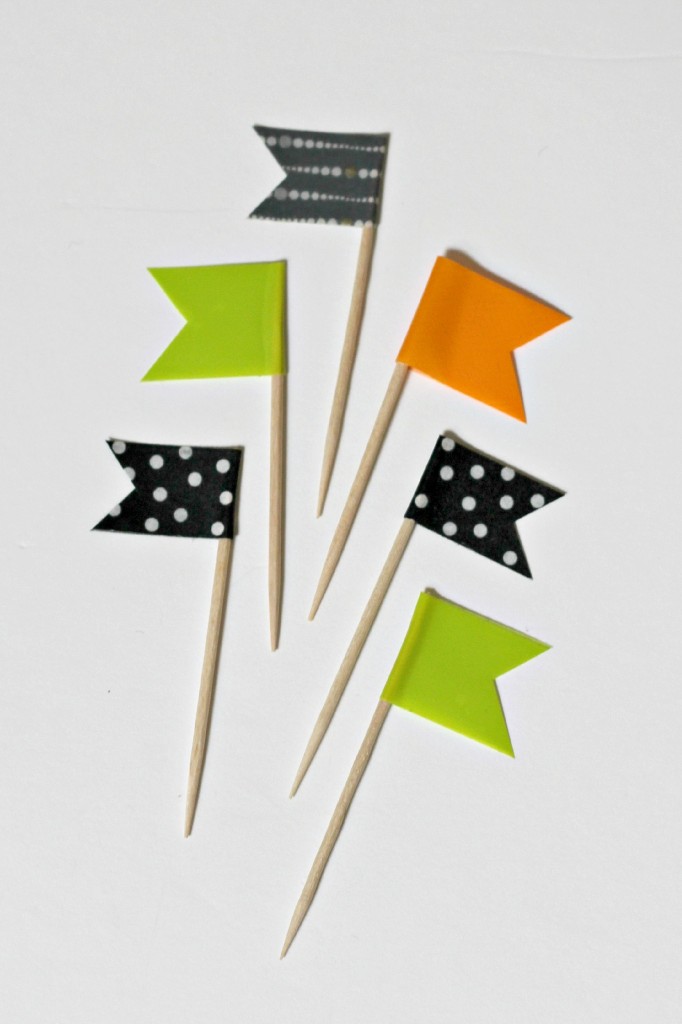 The flags on the straws can also be used as drink markers. Simply write the names on the flags and the drinks will never be confused or misplaced.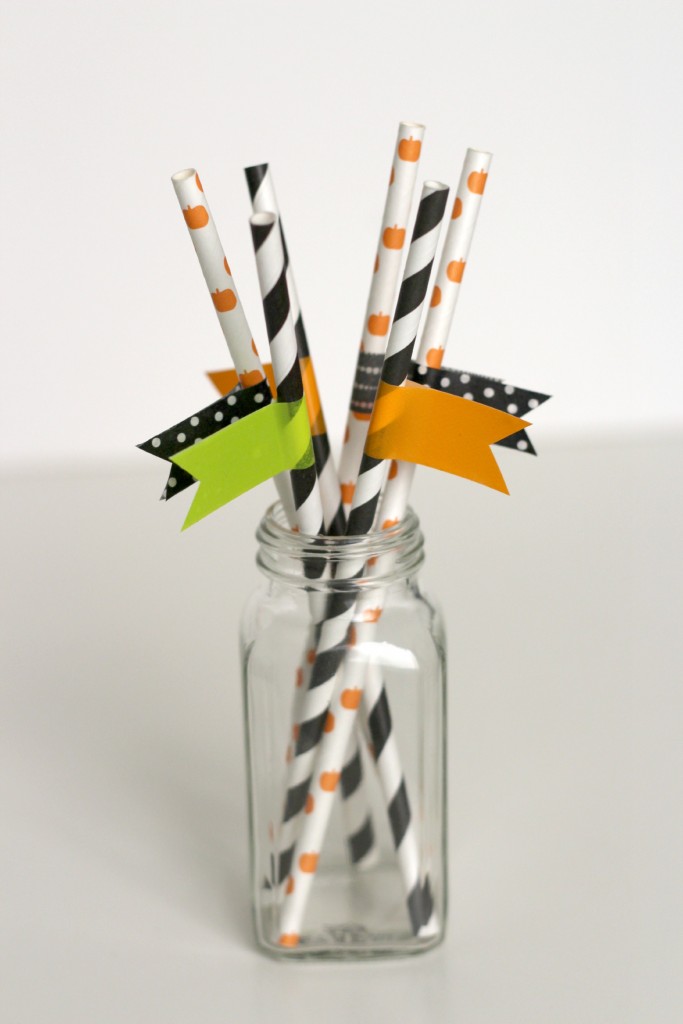 These cupcakes don't need much decoration but the flags add just a bit more color and fun. Washi tape is so popular now that it can be found almost anywhere and it comes in all colors and patterns. I really like holiday washi tape but I didn't have any for Halloween. I think I need to pick some up before Christmas.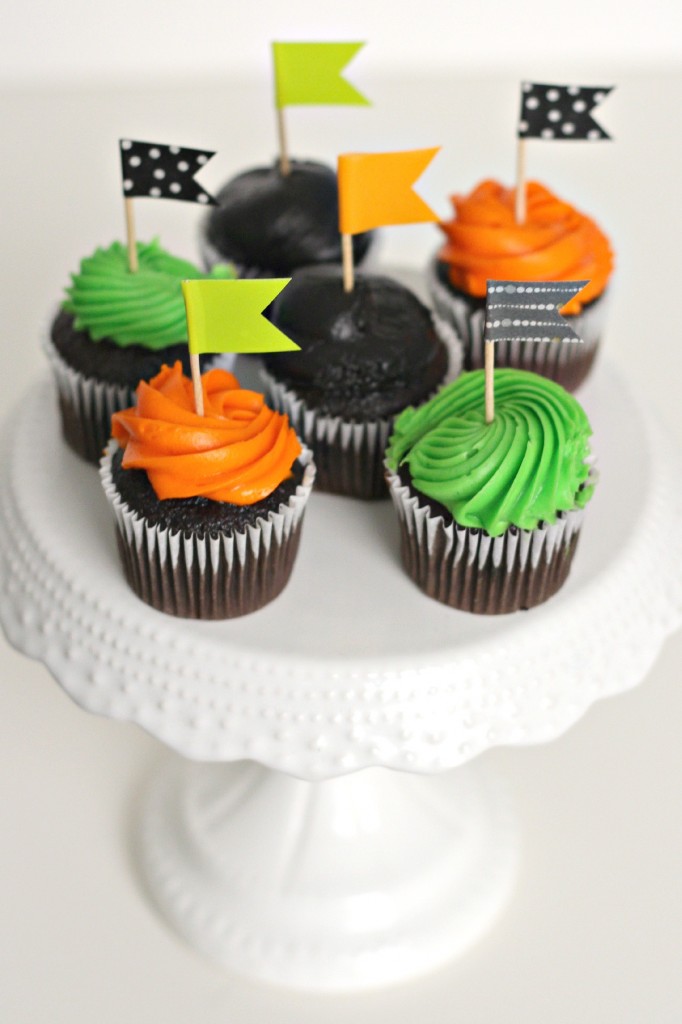 This looks like we're ready for a party. Well, it was end of term at school and the kids really enjoyed them as an after school snack. They all got good grades so that was cause for celebration.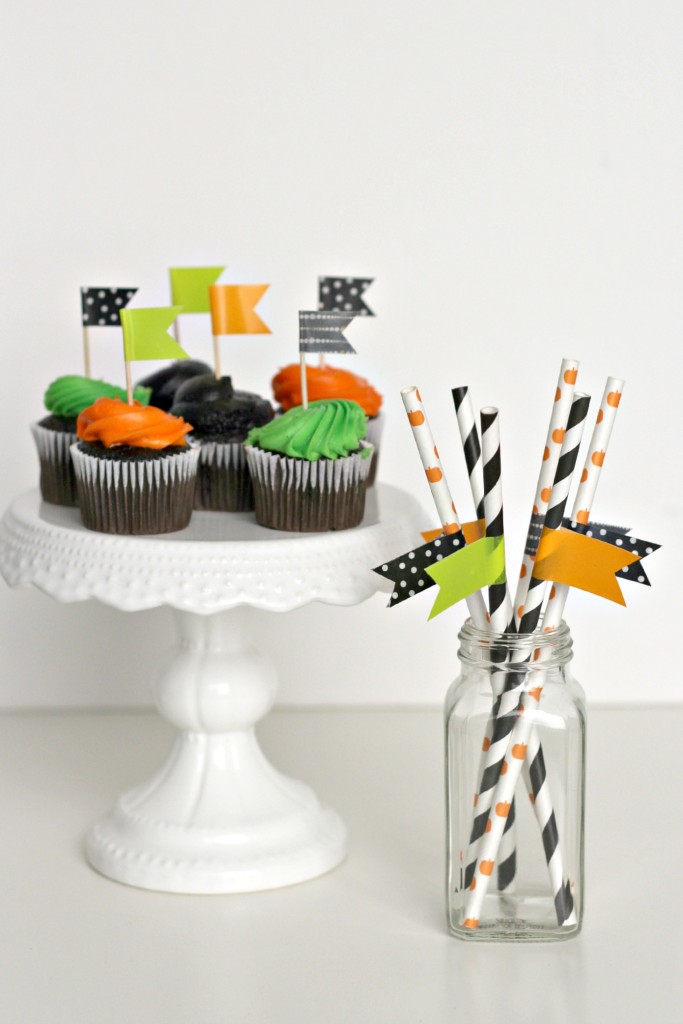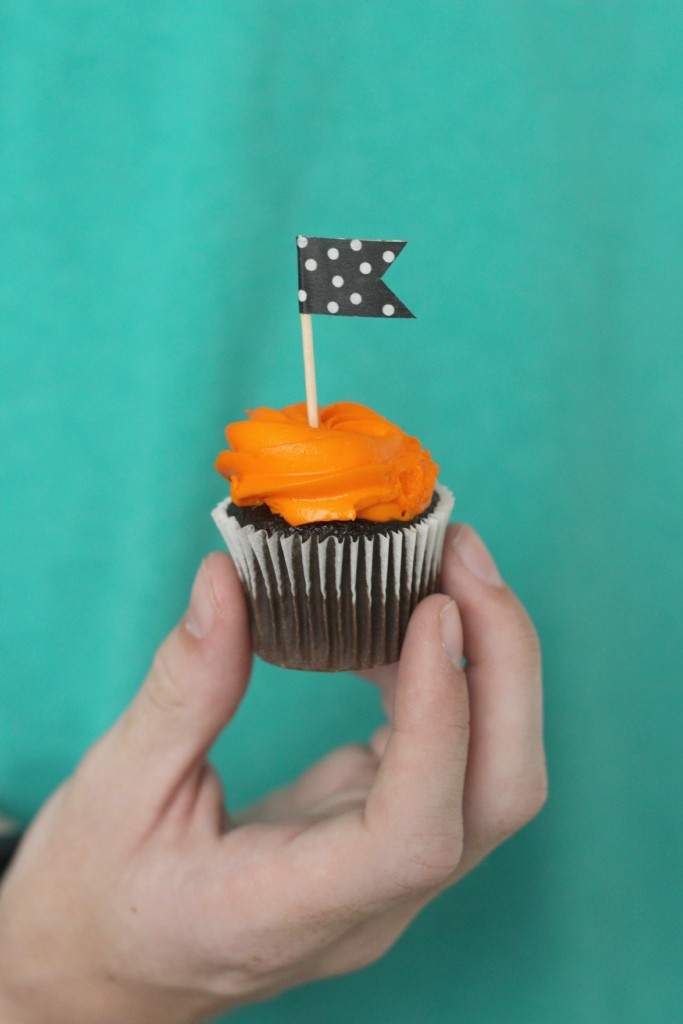 Are you ready for another 15 minute craft? Come back tomorrow so you don't miss anything.
Remember to use the hashtag #15minutecrafts on Instagram for the chance to be featured.
All the projects will be listed and linked on the 31 Days of 15 Minute Craft Projects Introduction page if you miss anything.