I know this is a super simple project, but I just wanted to reiterate my love for spray paint and the wonderful transformations that come from it.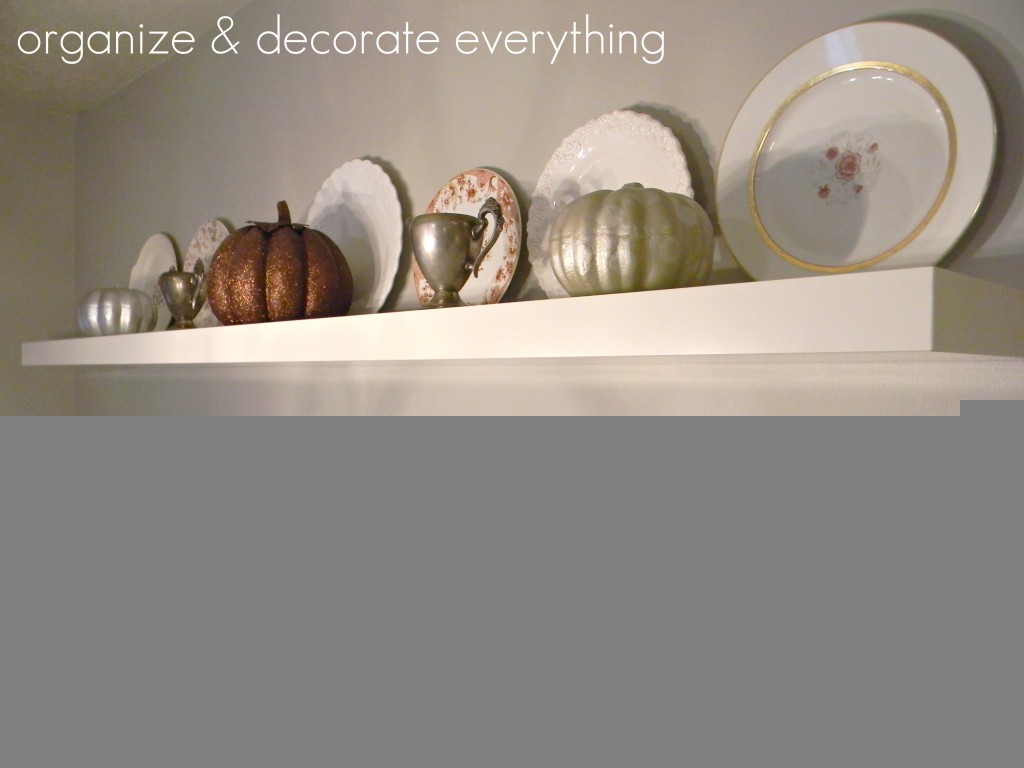 Sometimes it's hard to believe something can start out as bright and unappealing as this dollar store pumpkin. Metallic spray paint is my new favorite especially this time of year. Who says you can't have glam pumpkins for Thanksgiving.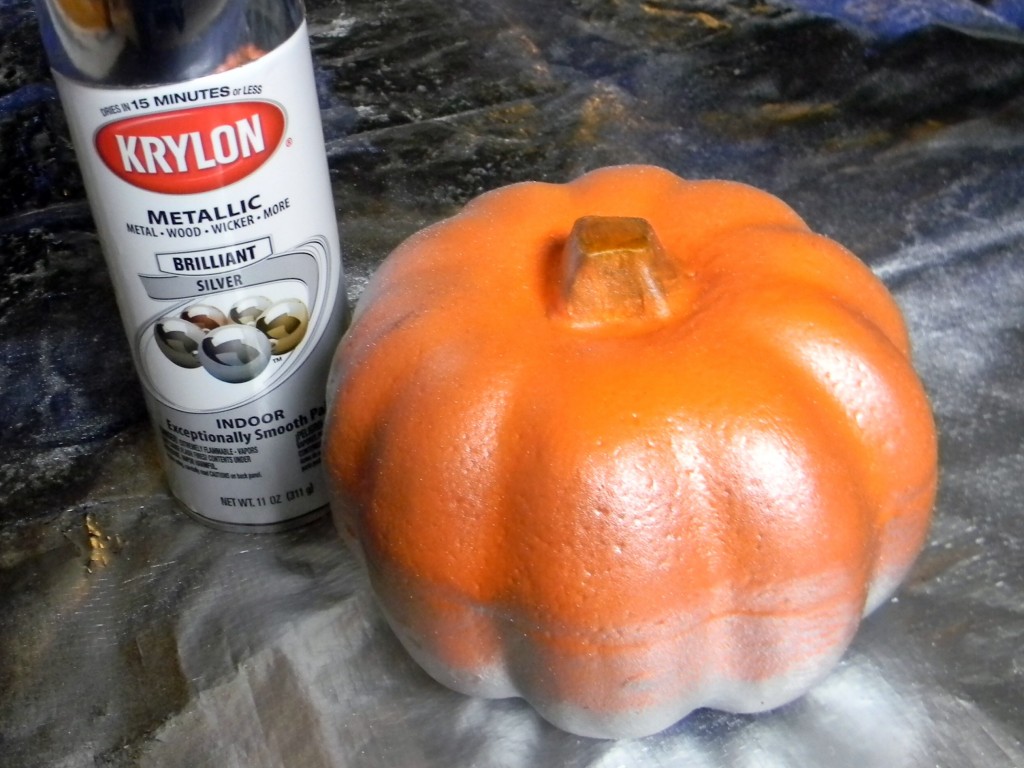 I love the brushed metallic too. Just a little tip: when I spray paint I paint the bottom first then move on to the top. The reason why I do this is to control drips and if the item sticks a little it will be hidden on the bottom.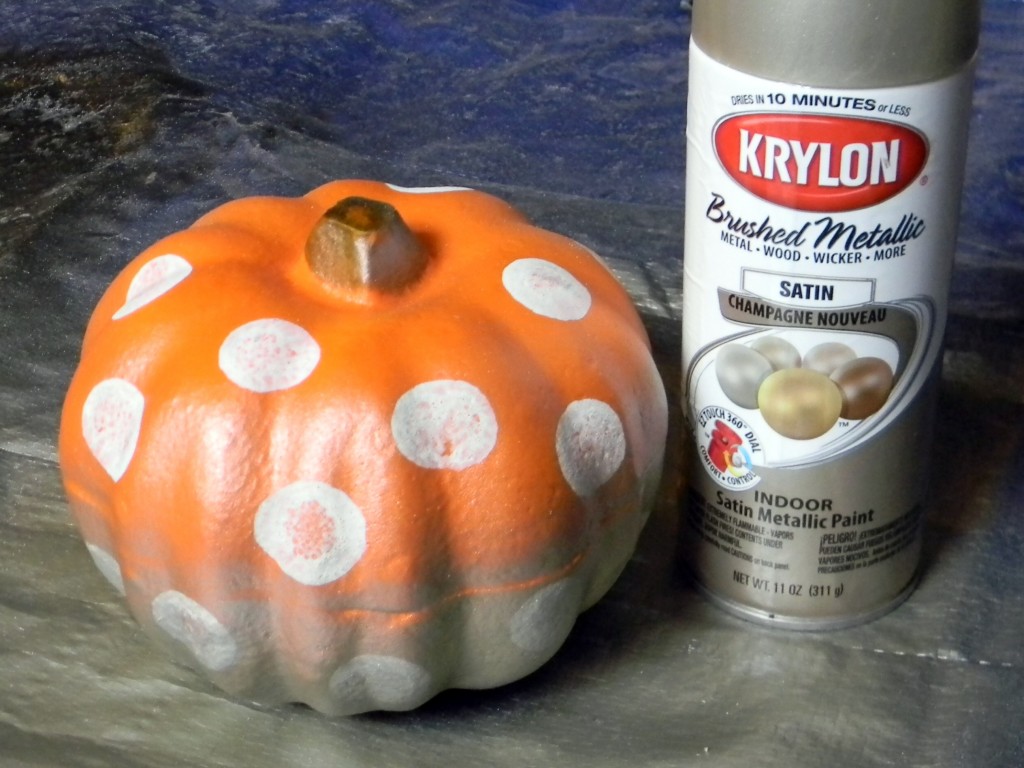 Now those are some glam pumpkins. I love how the white polka dots still show through a little.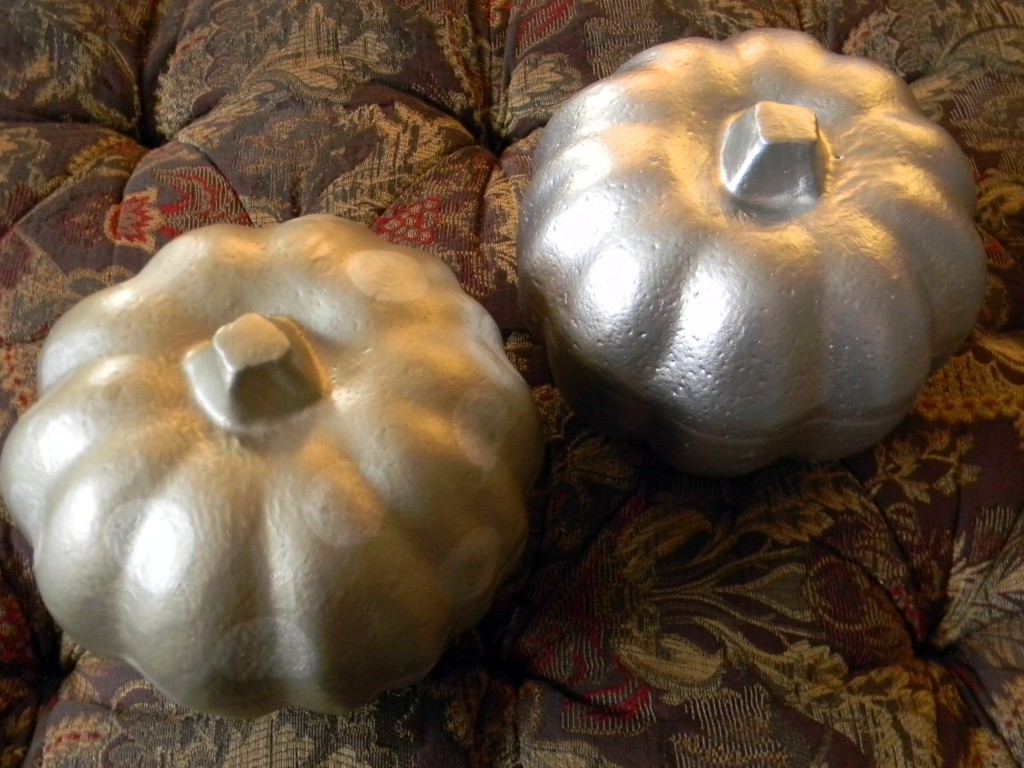 Yes, I'm still decorating for Thanksgiving. It seems I decorate for any holiday almost to the very day. I love the quick and easy transformation spray paint offers. Don't you?