I love metal stamped jewelry and accessories. I thought it would be fun to try making some myself. Stamped bookmarks would also make the perfect gift for my mom. I found my stamp set at Harbor Freight for only $4.98. The metal tags are from the jewelry area at Hobby Lobby.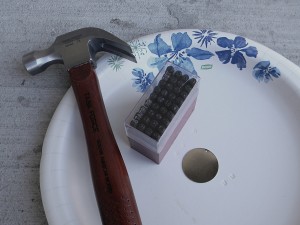 Start by finding a hard surface to stamp on. I used my concrete stairs. Place the metal to be stamped on a paper plate to avoid getting debris on it. Then stamp each letter one by one. I always start in the center and work out. It's easier for me to find the right spacing that way. (Don't pay any attention to that scary dry hand)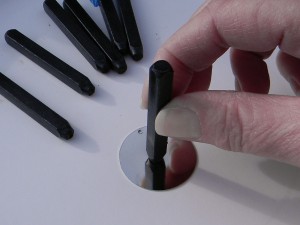 Because these pieces are pretty hard, I had to hammer each letter about 6 times. Be careful not to move the stamp between each time you hammer.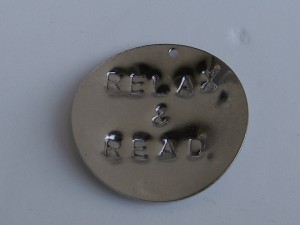 I wanted the letters to stand out a little more. I used a black sharpie to color in each letter then used a wet wipe to clean off the excess. Don't pay attention to the black outside the letters, that's just shadows.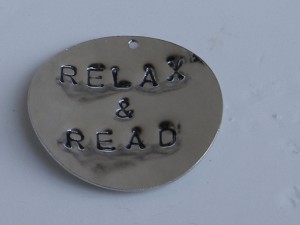 I decided to make 2 stamped charms.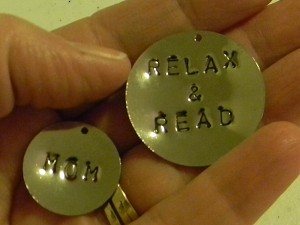 You'll also need jumprings, charms, beads, and the bookmark pieces. I found the bookmark pieces in the jewelry section at Hobby Lobby.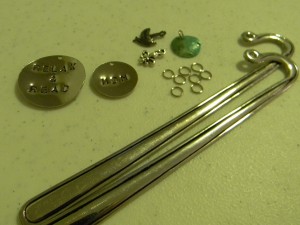 Use pliers to twist open the jumpring, never pull.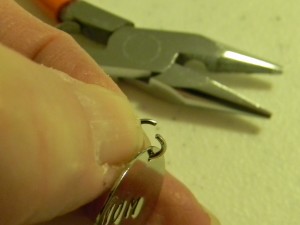 Add the charms you like then twist the jumpring closed.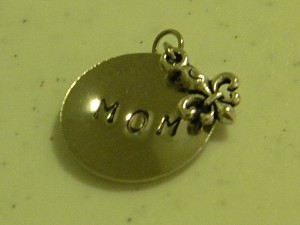 Add another jumpring to secure the charms to the bookmark.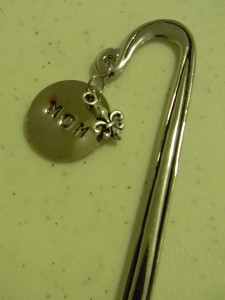 Here's the other one I made. Now I need to find my mom a great book, place the bookmarks inside, and tie it with a pretty bow.  A perfect Mother's Day gift, don't ya think?
Oh, and as a side note I just reached over 900, 000 hits today! Woo-hoo! and Thank You to all of you fabulous readers, obviously I couldn't have done it without you!
I'm linking to these awesome blog parties:
Tutorial Tuesday at Hope Studios
Tutorials and Tips Tuesday at The Stories of A2Z
Anything Related at All Thingz Related
Free 4 All Friday at Sassy Sites
Mother's Day Link Party at Someday Crafts
Check Out These Related Posts