Welcome to day 31 of 31 Days of 15 Minute Craft Projects.
I can't believe this is the last post in the series. It has been so fun sharing all these 15 minute craft projects with you. I hope you have enjoyed them as much as I have. If you missed any you can visit the 31 Days Main Page where all the projects are linked. Don't forget to pin the ones you want to save for later.
Today I am sharing the Jingle Bell Tree. It's super simple to make and has a big impact depending on the size of branch you use.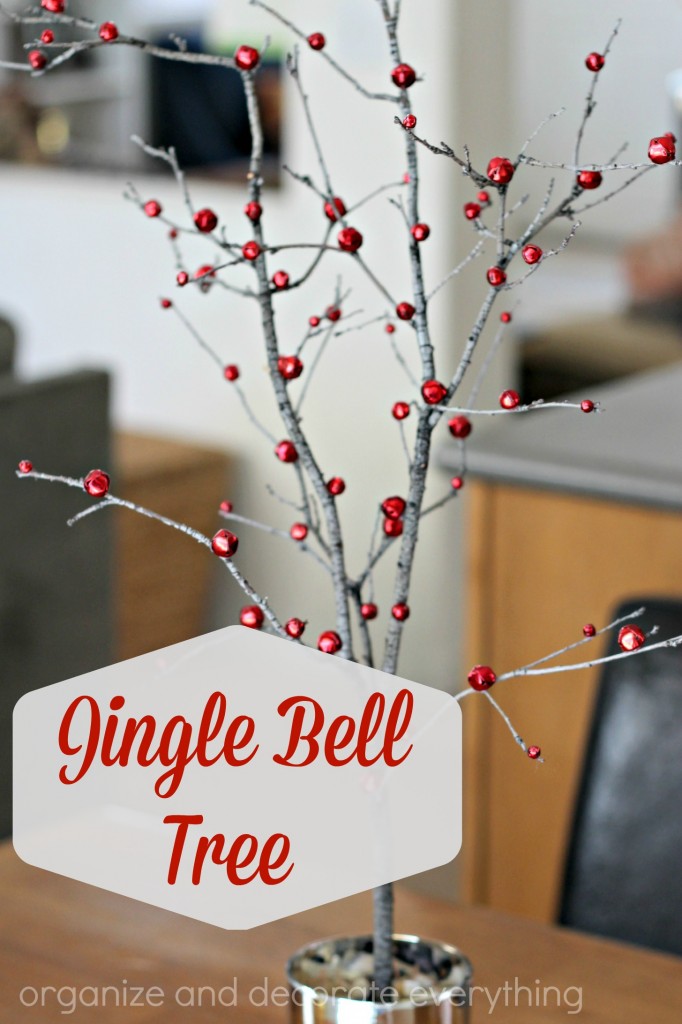 Supplies needed:
Branch
Red jingle bells
Small rocks
Vase
Glue gun
We have a dead tree in the backyard and since we're renting I can't cut it down. Most of the time I hate it but it's perfect to cut branches off for projects. I love bringing nature in to decorate with. It's easy and it's free. The tree looks pretty great for Halloween too!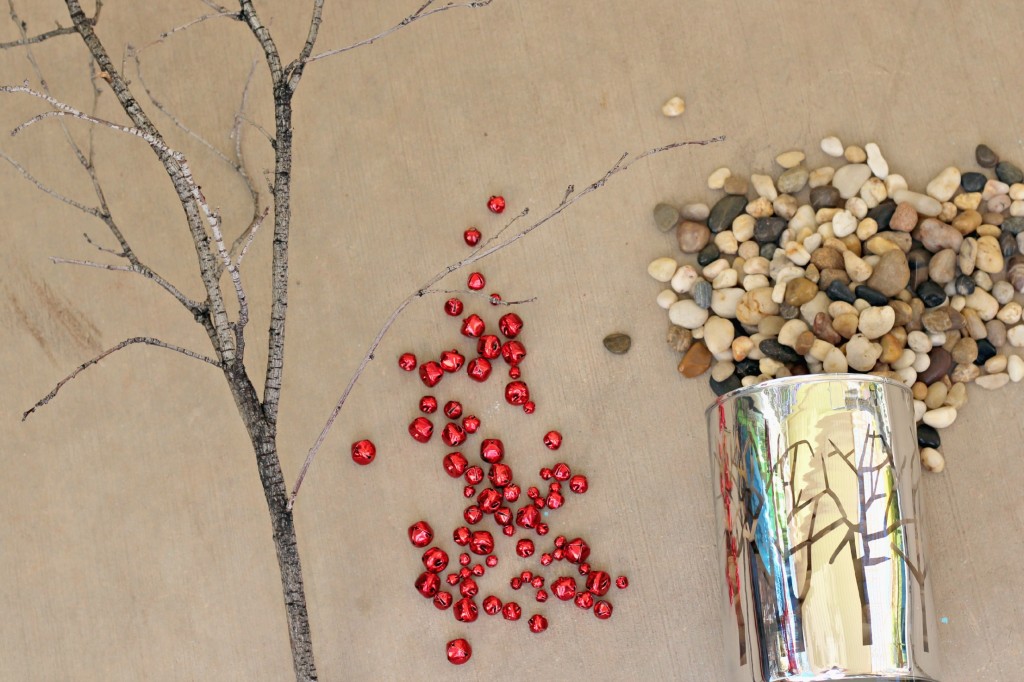 For this project you need to start by filling a vase or jar with small rocks. You can also use beans or rice to fill the jar.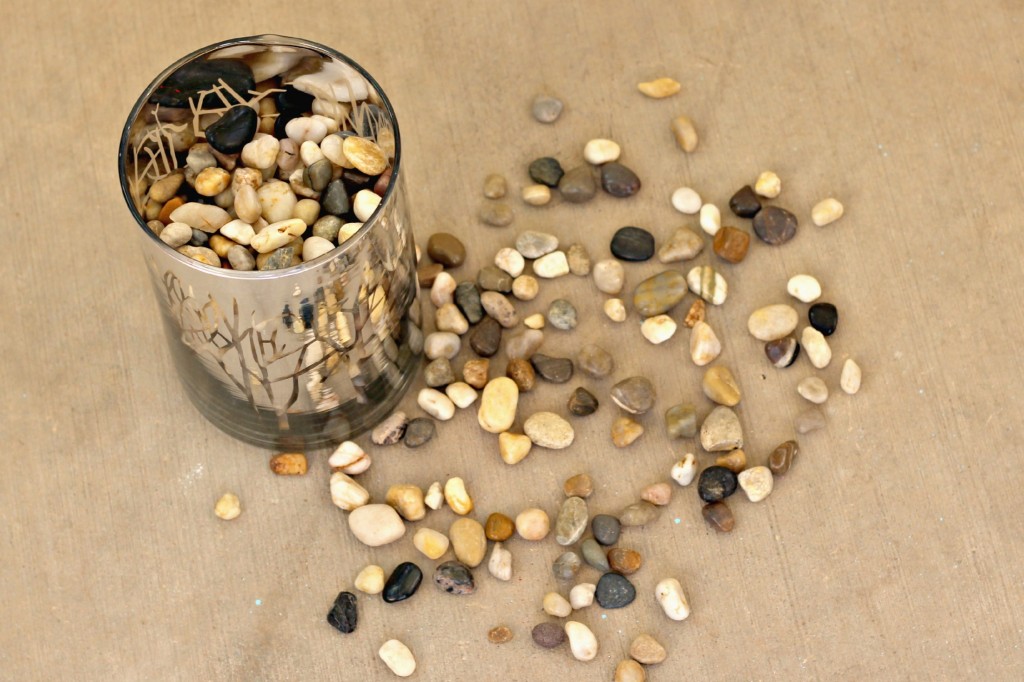 Now you can stick the branch in the jar and the rocks will hold it in place. It's like magic!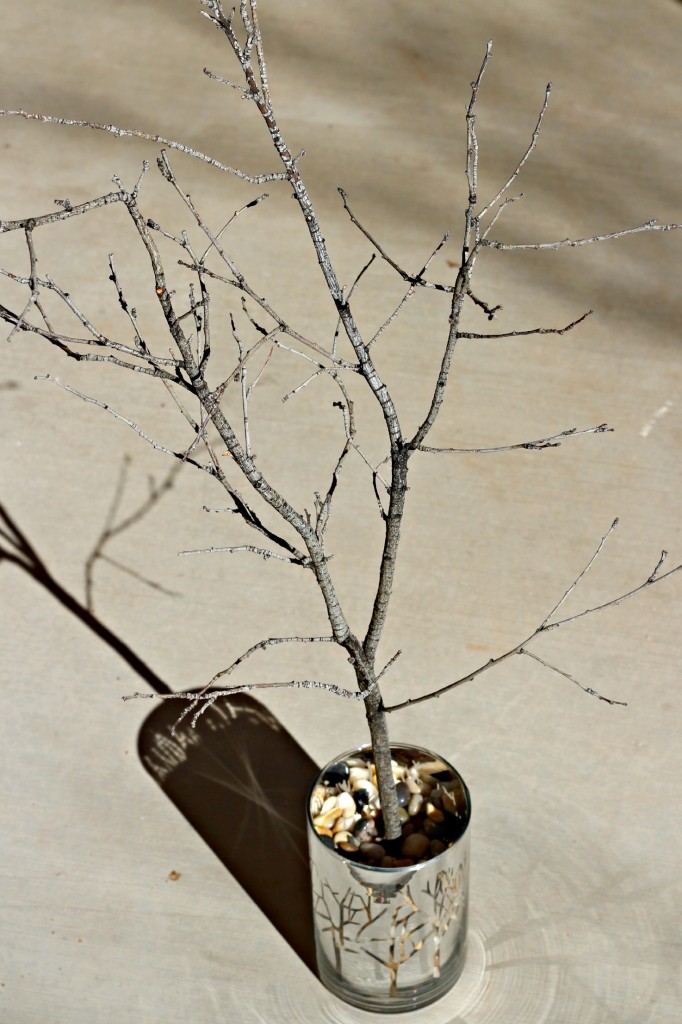 I divided the bells into different sizes so I could distribute them evenly throughout the branch.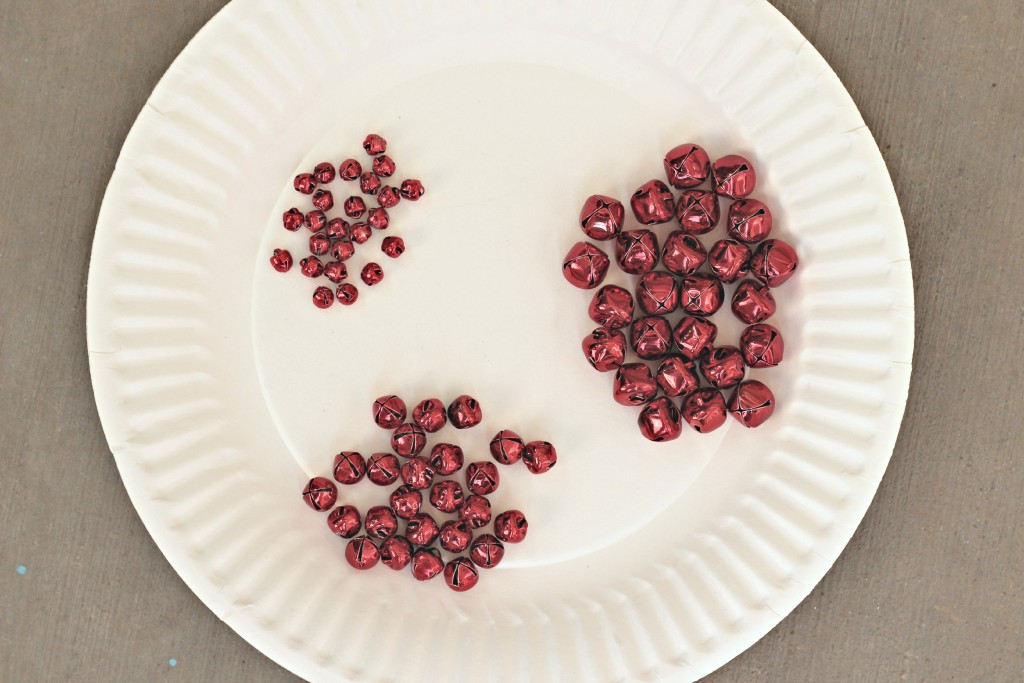 I started with the largest bells and ended with the smallest. Use a small amount of hot glue to adhere them to the branches.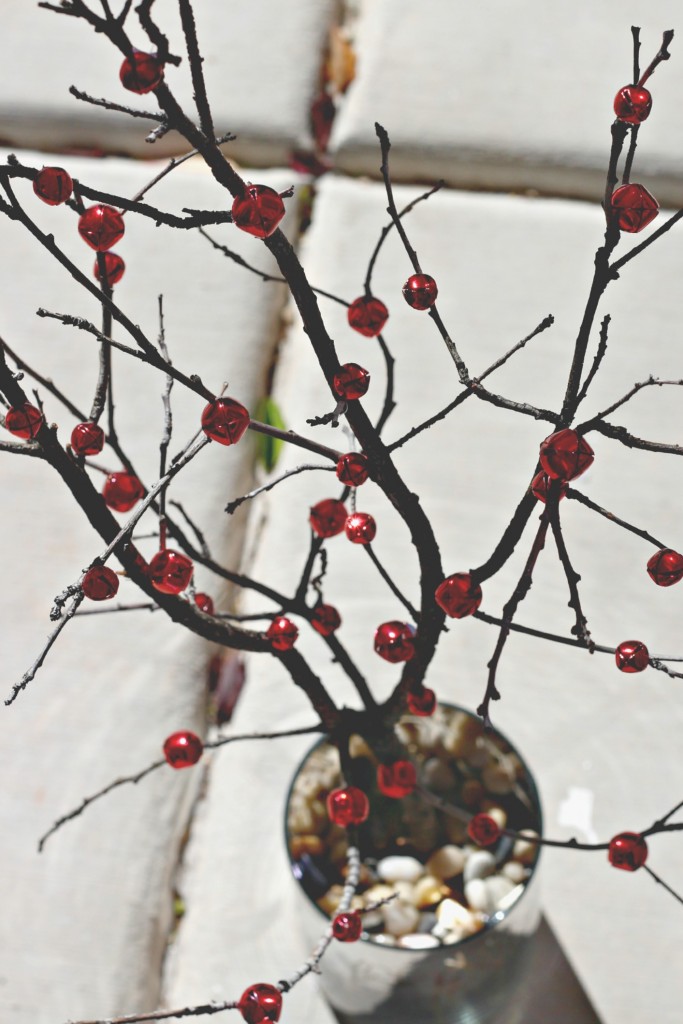 I love how they look like little red berries. This project is so versatile; use any color bells you like for Christmas decor, leaves for Thanksgiving, hearts for Valentine's Day, or white pom poms for Winter. The ideas really are limitless.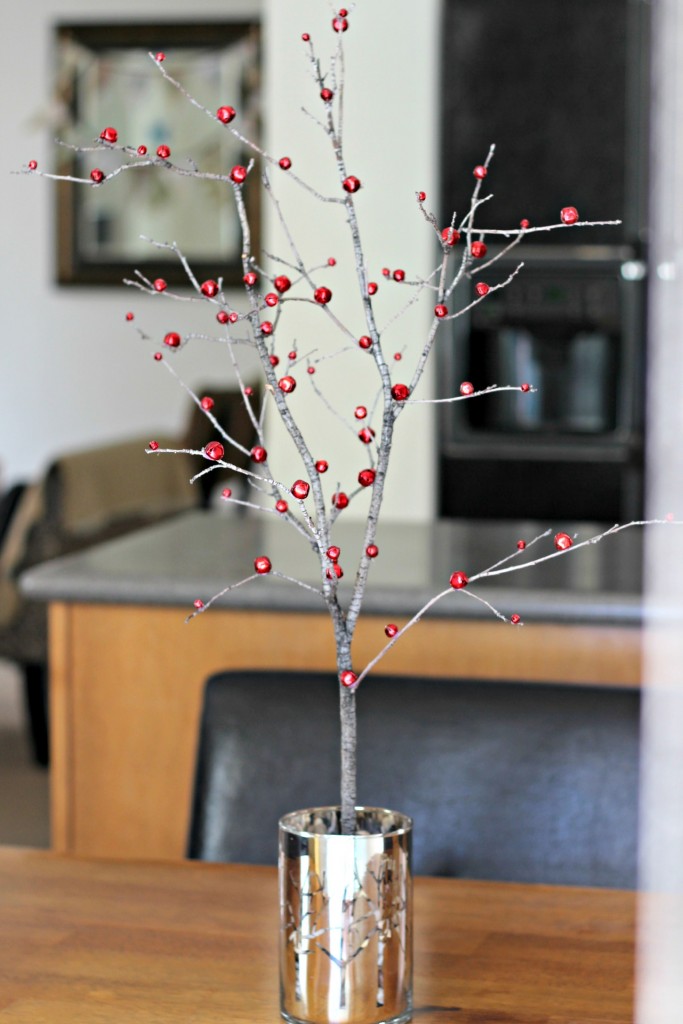 We have a small dining table so this is perfect for our centerpiece. I also like to use decorations like this for the mantel to give it height. I think I might add a few little ornaments or bells in the rocks to add more color and interest to the vase.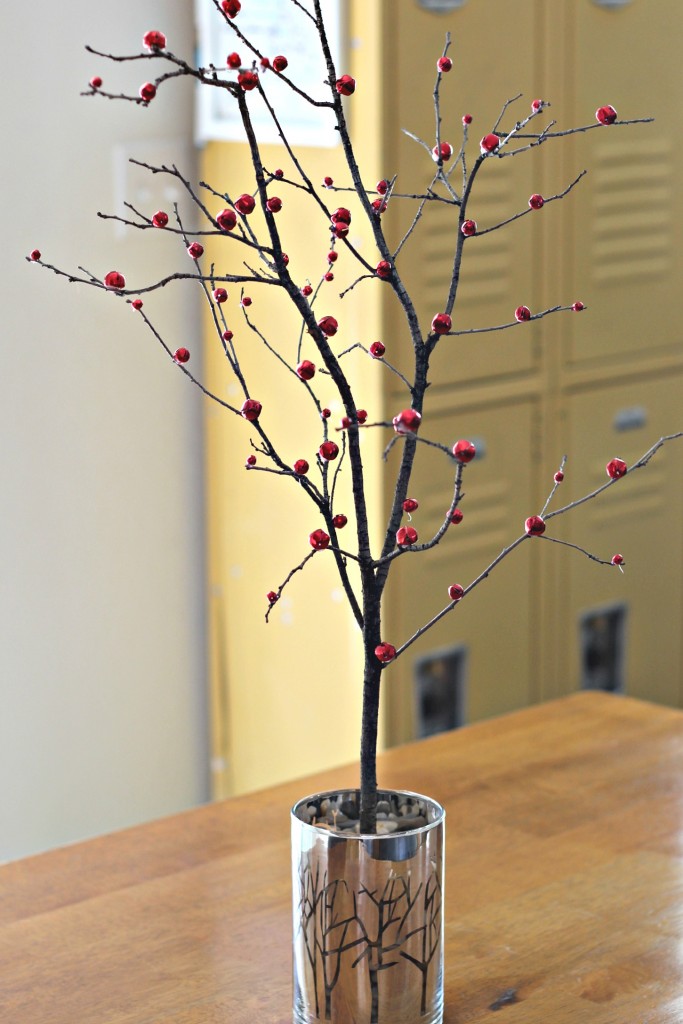 Like I said above, I hope you enjoyed this series and there were enough variety of things that you had a good selection of crafts to choose from.
All the projects are listed and linked on the 31 Days of 15 Minute Craft Projects Introduction page if you missed anything.