I have been working so hard the last couple of days decluttering all the kid's bedrooms. I'll talk more about that later. I needed a little break and had some jewelry supplies on hand, so I decided to make something pretty for myself to wear. I bought these necklace rings at a cute store in Jackson Hole last year, but hadn't done anything with them yet. (I can't remember the name of the store, but it was upstairs, right across the street from the downtown park).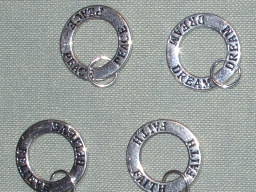 Here's the other supplies I used. Plus of course, beads.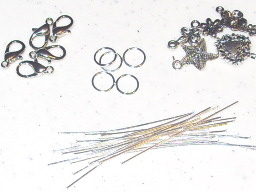 String the beads you want to use on the wire. I am not using technical, jewelry making lingo here because I don't know it. That's why you get pictures.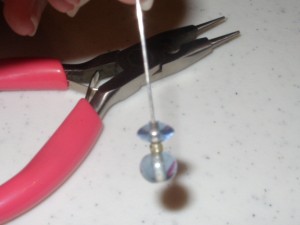 Cut off the excess wire with the pliers, then use the end to make a loop.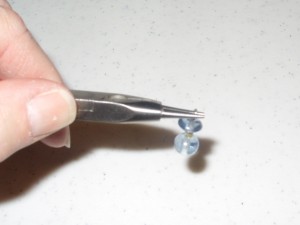 Make 2-3 more in the same way. Put them on a jumpring and add a charm. To open the jumpring, hold one end with the pliers and twist it away from the other end (don't pull away). To close the jumpring, twist the ends back together using the pliers.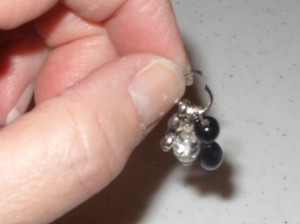 They were so easy to make. I had a hard time stopping till I looked at the clock and it said 1:00am. These are the ones I got finished.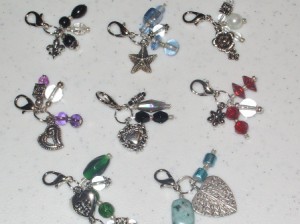 Then, of course, I had to put them together and try them on.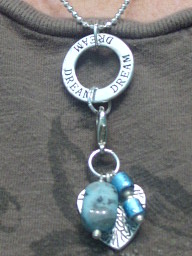 I'm wearing this one today.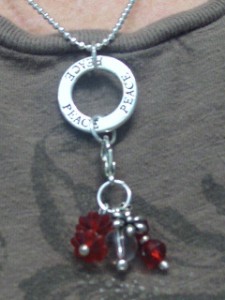 I wear a lot of black, so this one will probably get worn the most.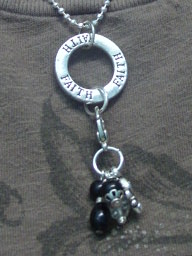 I love when I can make something I'm going to enjoy wearing and don't have to spend a dime. Plus, I have almost endless necklace combinations.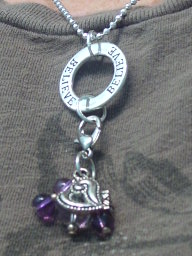 I made this for Amanda's phone last night too. She inherited a phone from her brother and didn't like how masculine it looked so I girlied it up a little for her.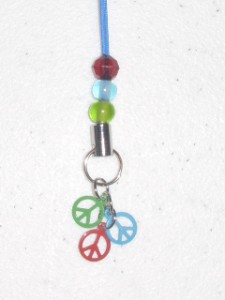 There, that's better! Peace signs fit her perfectly too. The shirt she had on yesterday had a big peace sign on it. She likes it much better and then she put a Curious George sticker on the back of it to make it even more hers.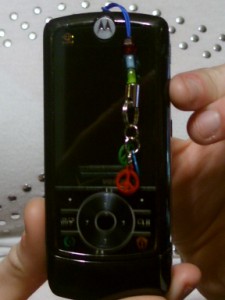 Thanks for visiting!
I'm linking to:
Show and Tell at Blue Cricket Design
Strut Your Stuff Thursday at Somewhat Simple
Transformation Thursday at The Shabby Chic Cottage
Get Your Craft On Thursday at Life As Lori
Frugalicious Friday at Finding Fabulous
Creative Cats Friday at Poppies at Play
Saturday Nite Special at Funky Junk Interiors
Metamorphosis Monday at Between Naps On The Porch
Make It For Monday at Cottage Instincts
Make Your Monday at Twice Remembered
It's So Very Creative at It's So Very Cheri
Just Something I Whipped Up Monday at The Girl Creative
Trash to Treasure Tuesday at Reinvented
Get Your Craft On at Today's Creative Blog
Tip Me Tuesday at Tip Junkie
Mother's Day Party at Brown Paper Packages
Check Out These Related Posts