The name of these cookies should be Gluten Free Funfetti Box Cake Chewy Crinkle Cookies but that was way to long so I decided on Gluten Free Funfetti Cookies. I tried making a few versions of these cookies but I finally came up with the perfect one. They're gluten free but you would never know it by how soft and chewy they are.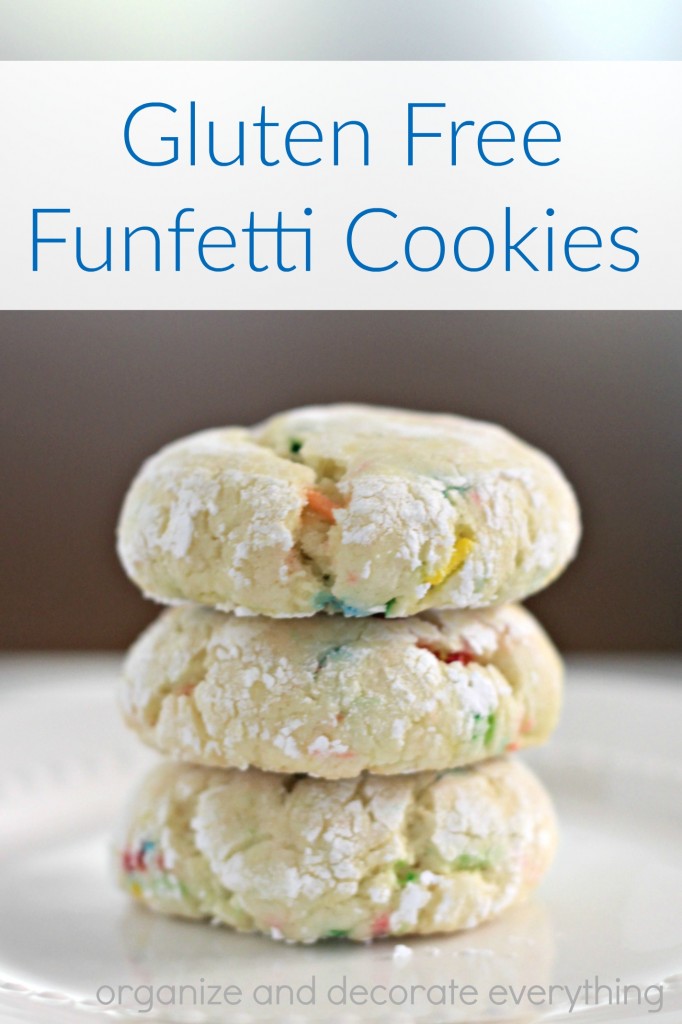 I always test gluten free desserts on my family to see what they think since they don't have to exclude gluten from their diet. They love them and the texture is perfect.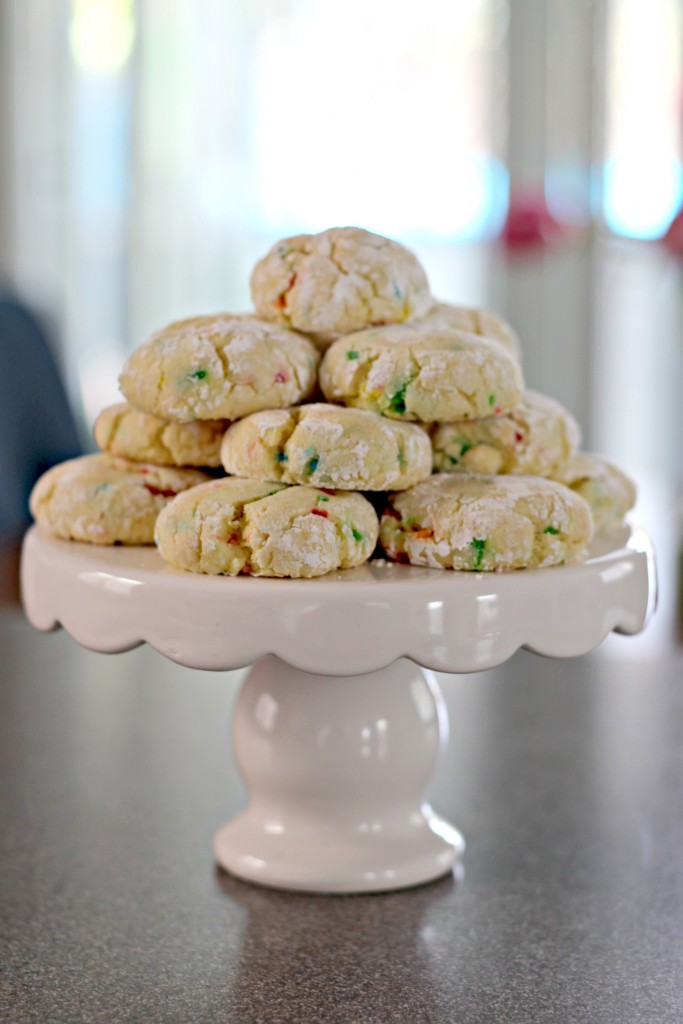 Ingredients needed:
Pillsbury Gluten Free Cake Mix
4 ounces Cream Cheese (softened)
2 Eggs
1/3 Cup Butter or Margarine (melted)
Powdered Sugar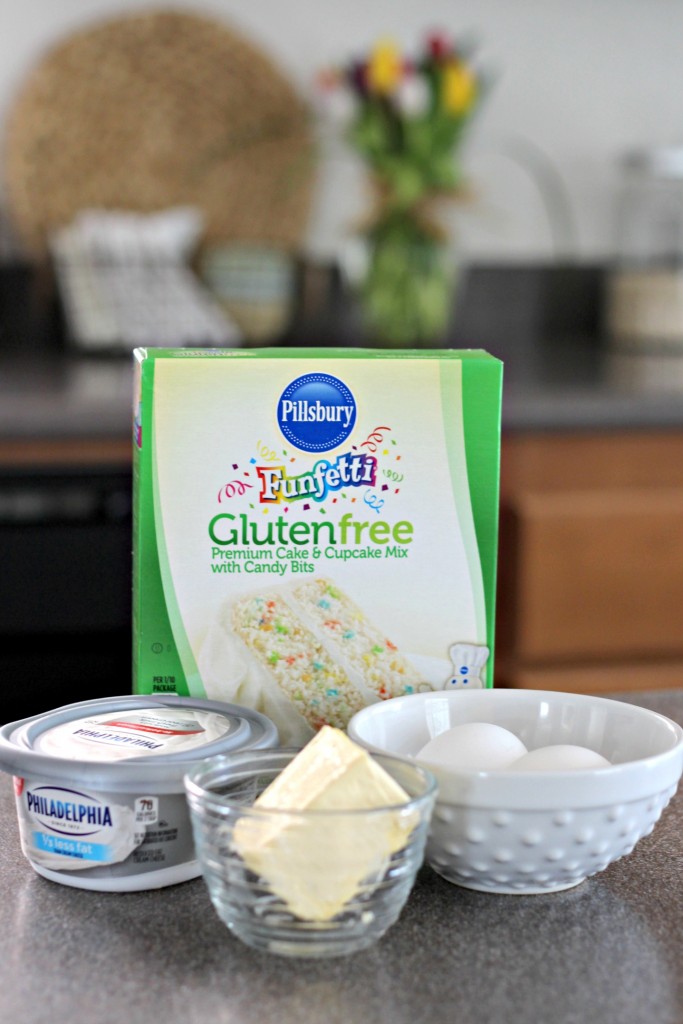 Use a mixer to blend cream cheese, butter, and eggs together until smooth.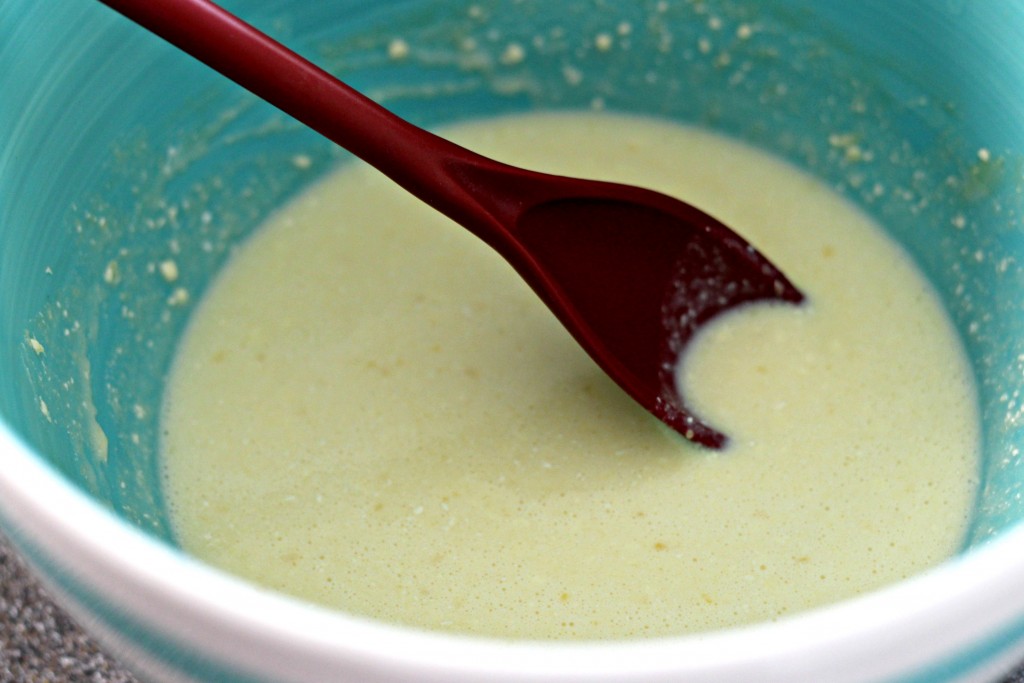 Add cake mix and stir with spoon until well blended.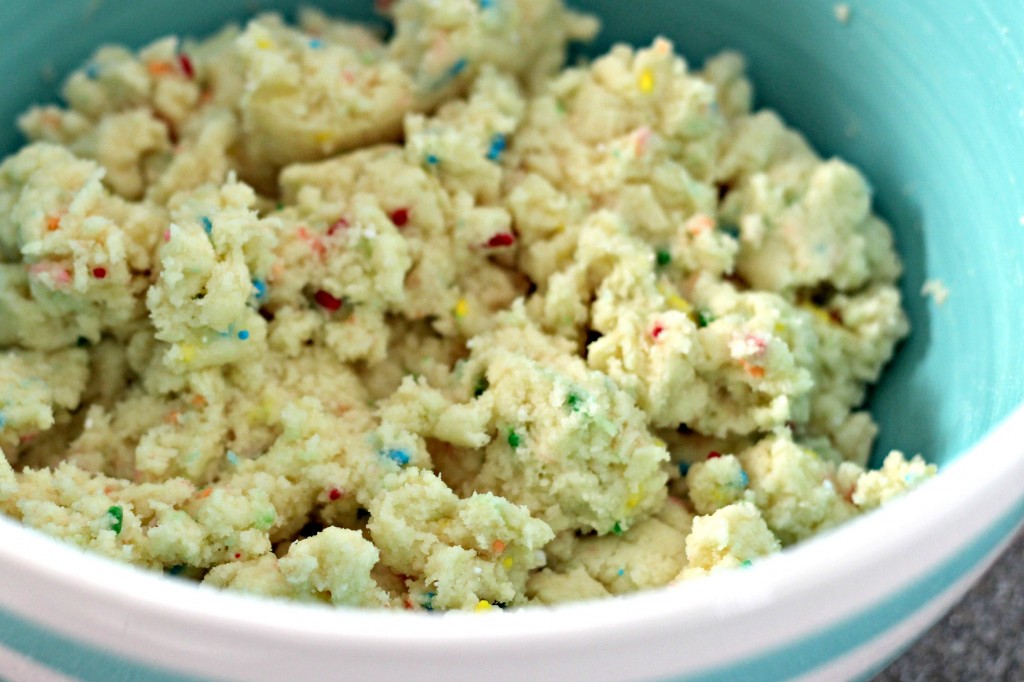 Roll dough into a ball then roll in powdered sugar.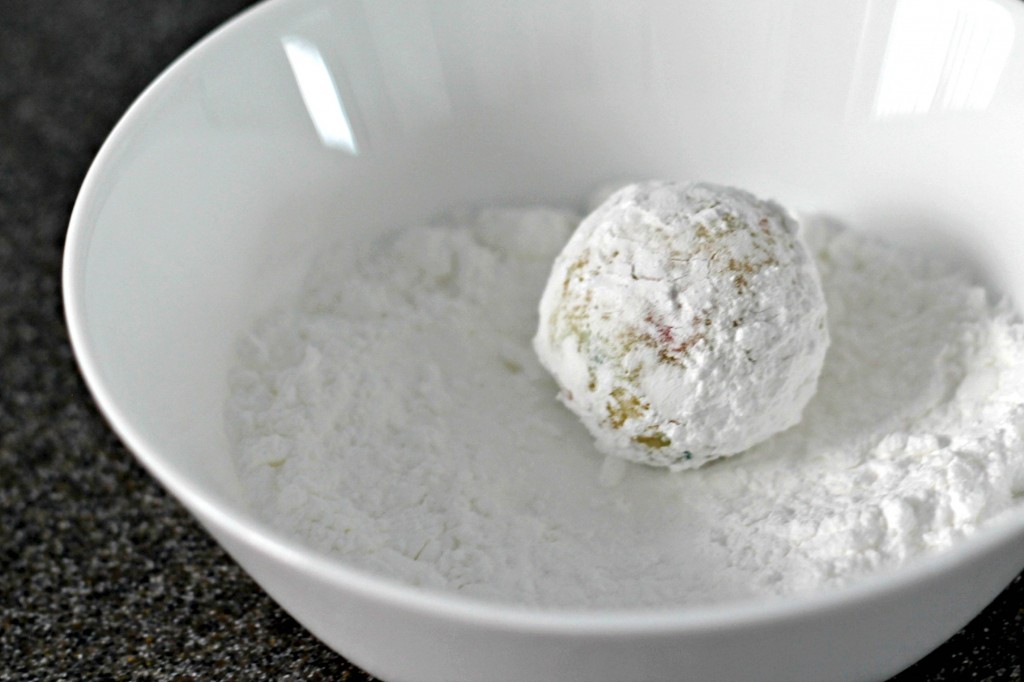 You can leave them in a ball or smash them down a bit with the bottom of a glass. I like to smash them down, but that's just my preference.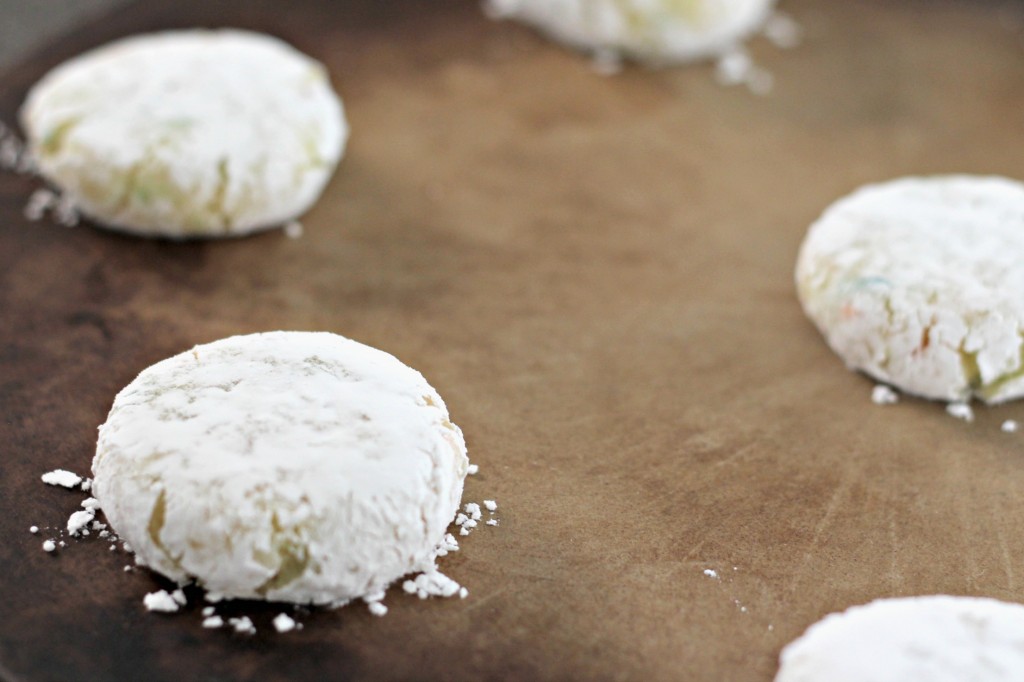 Bake in 350 degree oven for 9 minutes. They will crack a bit on the top. Let them cool a few minutes then remove from cooking stone. I like to use a stone for cookies because they seem to bake more even. Oh my, don't they look delicious? Well, they are and since they start with a cake mix they are fast and easy to make.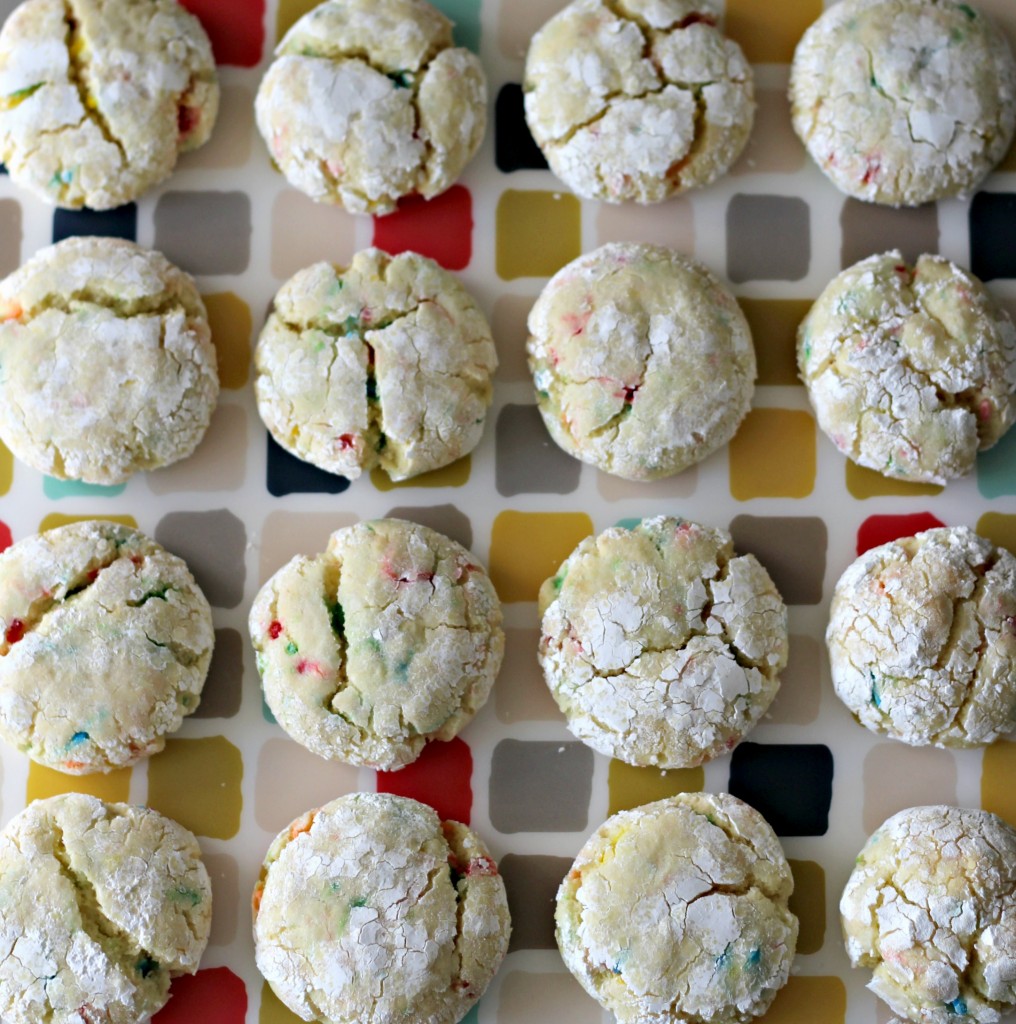 I think eating dessert first is always a great idea!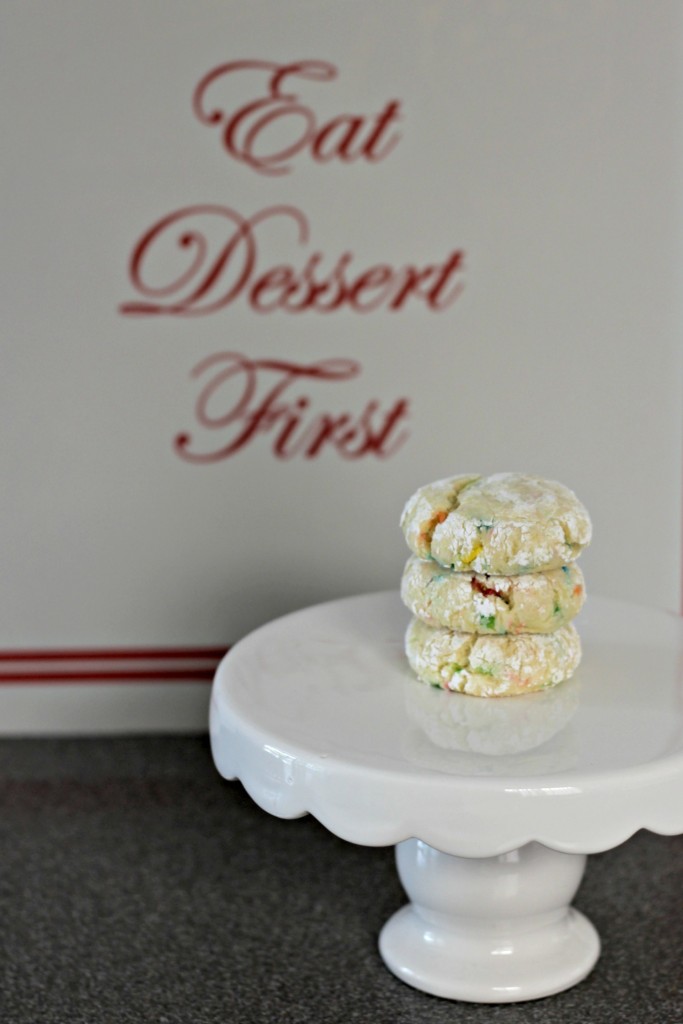 The cake mix makes 2 dozen medium sized cookies.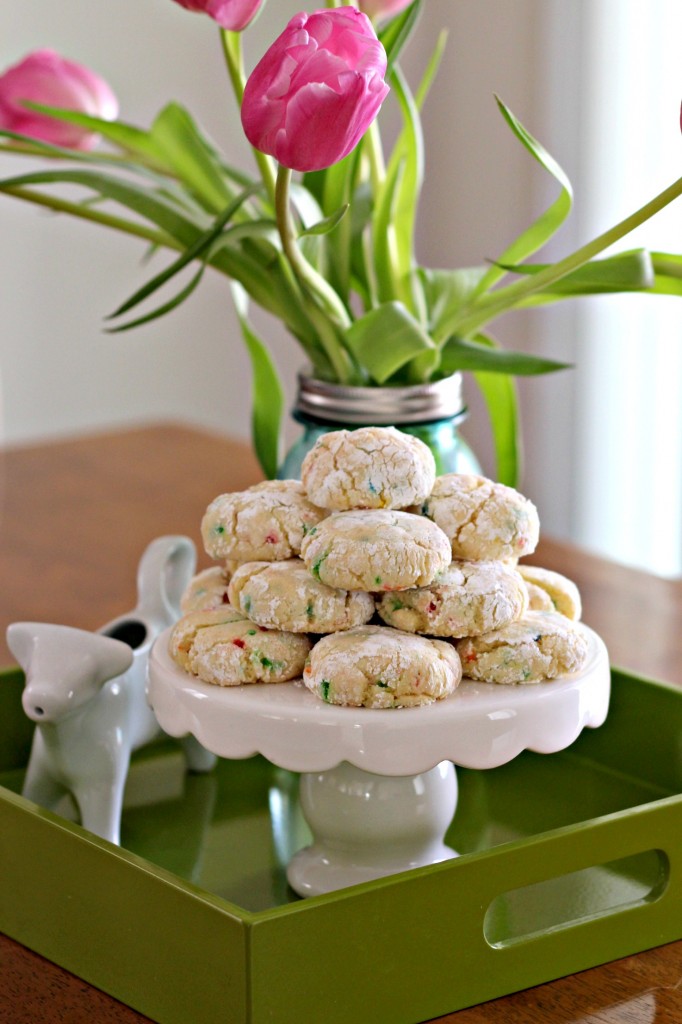 I usually encourage the kids to eat a healthy snack after school but I gave them a choice today. What do you think they picked for their after school snack? Hubby comes home tomorrow night but I doubt there will be any left by then. I guess I'll have to make more.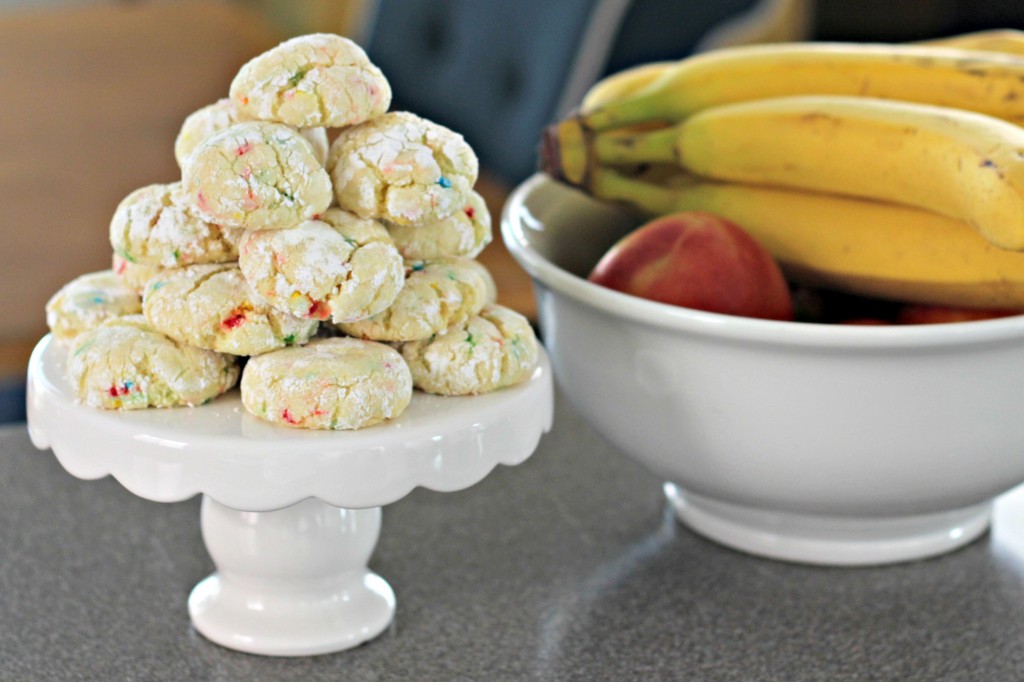 Make these cookies this weekend. You'll love them!