Fresh Market Thermal Tote giveaway and review. I'm going to share my favorite ways to use the Fresh Market Thermal Tote especially in the hot Summer months. Enter the giveaway at the bottom of this post.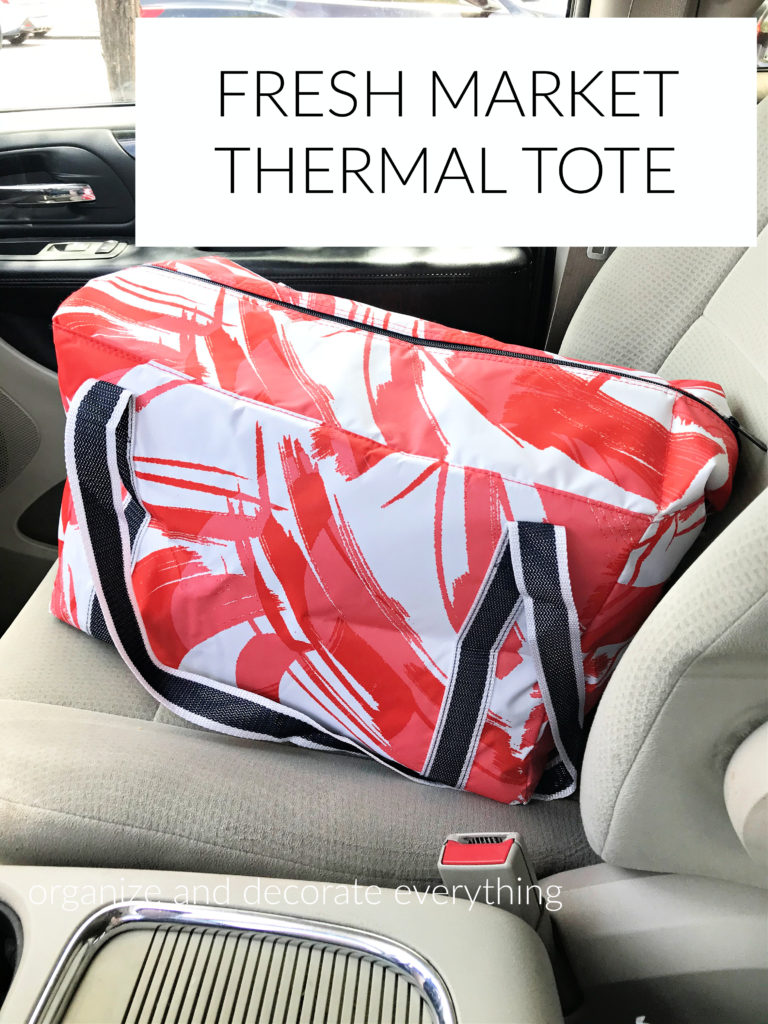 The hardest decision I had to make was which beautiful fabric pattern to choose. There are 5 different patterns to choose from so there's something for everyone. Since I'm in Summer mode and I love a bright bold pattern, I chose the Dancing Coral pattern. It's so pretty in person.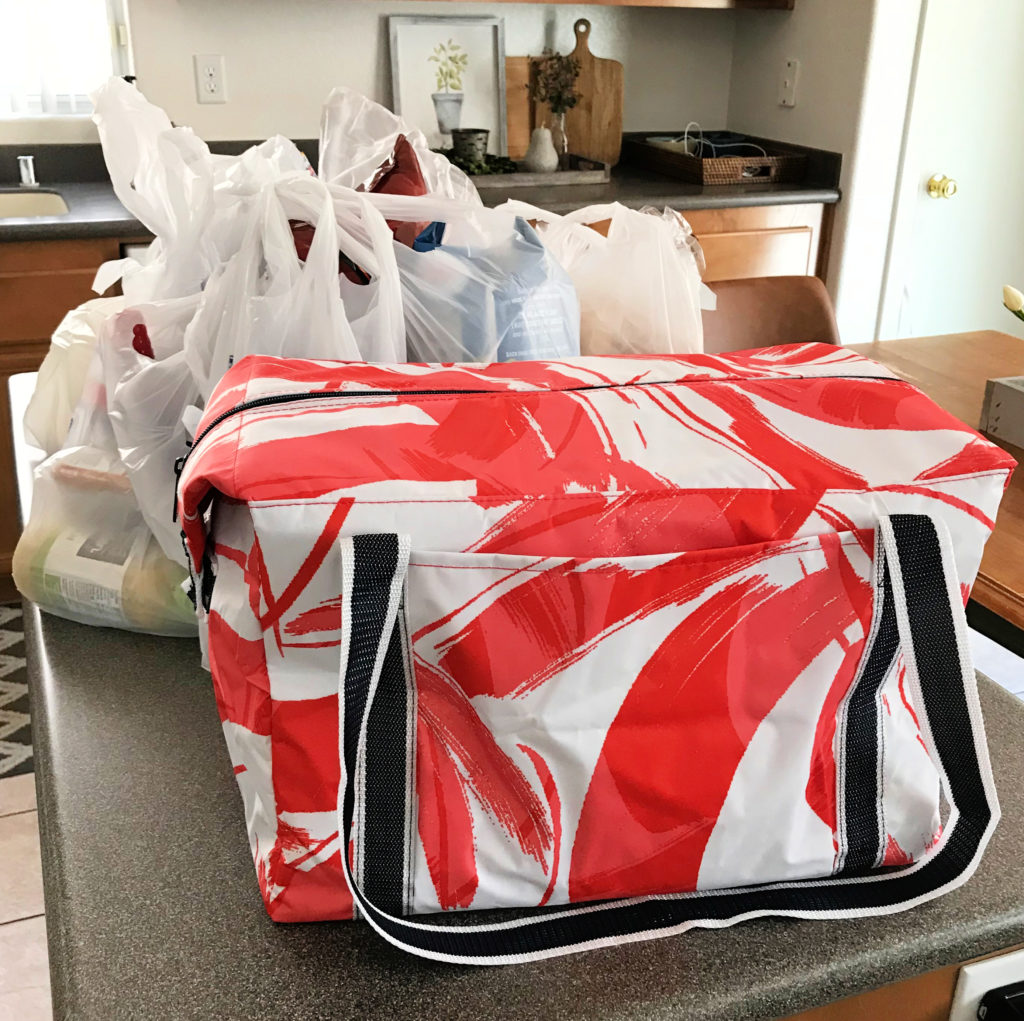 I live in the desert and it's already very hot so I love to use the Fresh Market Thermal Tote while grocery shopping. Trying to get all your errands accomplished in one day means there are other stops after grocery shopping. I can just place cold and frozen food items in the tote, zip it up, and finish my errands. When I get home everything is still fresh and cold. There's also an outside pocket for your wallet, coupons, or anything else you will need.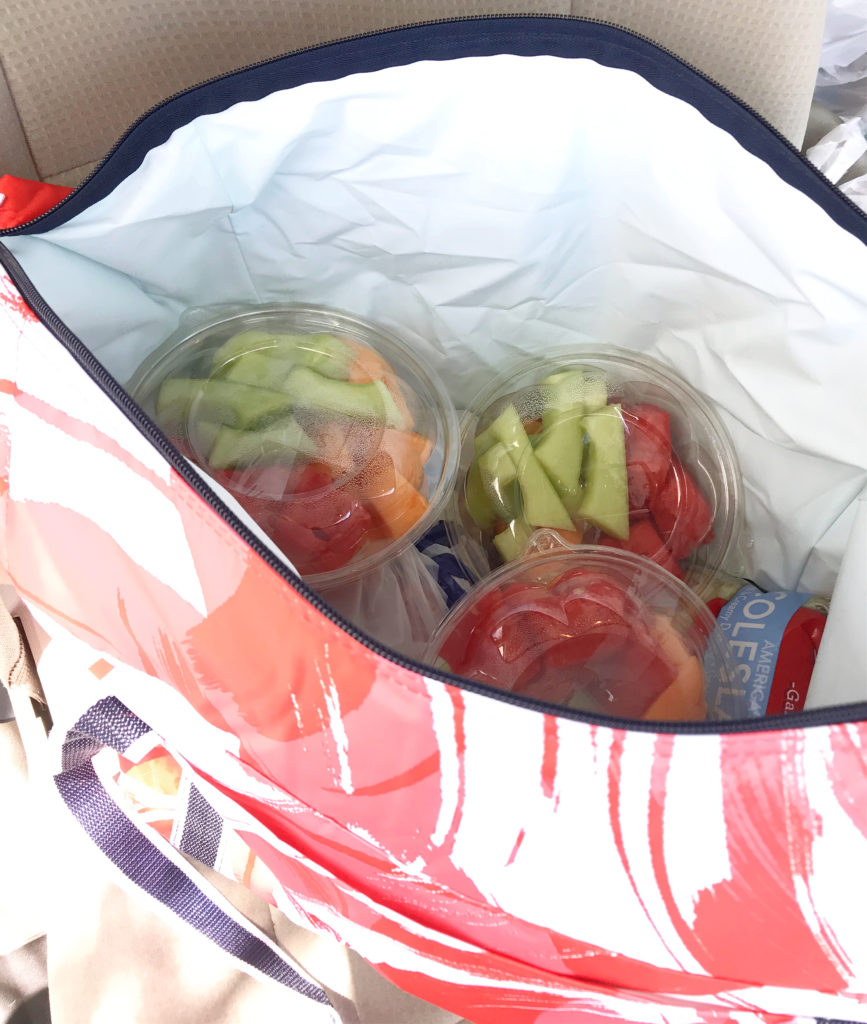 Summer means picnics, barbecues, sporting events, and other outdoor gatherings. Do you know the perfect addition to those events? That's right, it's the Fresh Market Thermal Tote. We used the tote just recently for our son's graduation celebration and a family gathering we had at a camp ground.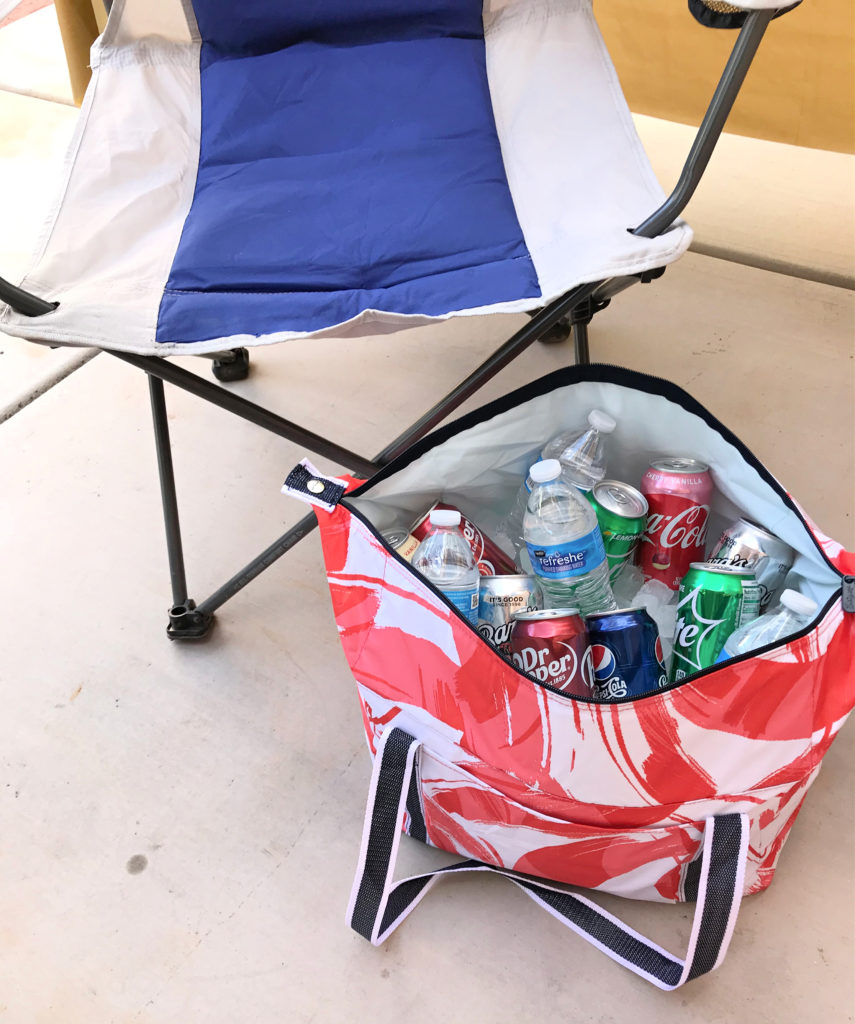 Look how much it holds! We had 26-28 bottles and cans of soda and water and 2 bags of ice inside. I was surprised how much the tote held. What I was more surprised with was that we zipped it up after the celebration and when we opened it the next day the sodas were still cold and there was still ice in the tote. We didn't have room in our fridge so we just left them in there until the ice melted.
The Fresh Market Thermal Tote is also great for hot items. It can hold 2 9×13 casserole dishes plus more. Before I put hot items in this tote I wrap them in a towel to protect the inside lining of the tote.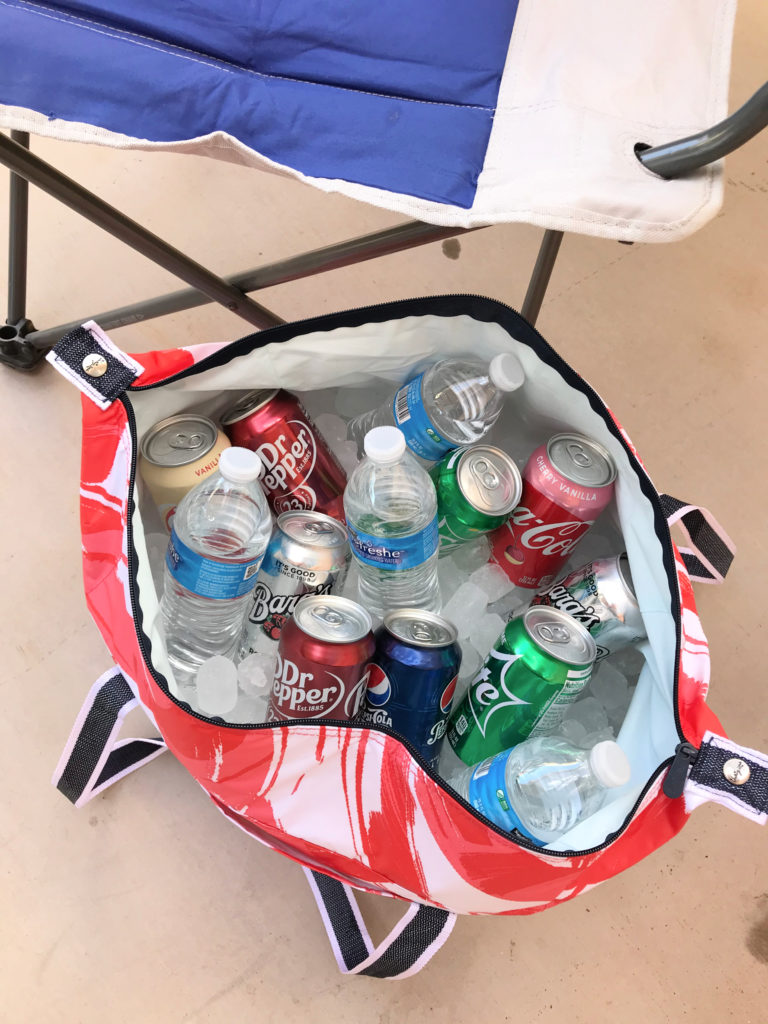 Can you think of more ways to use this versatile tote?
My final thoughts about the Fresh Market Thermal Tote:
I choose the Dancing Coral pattern because I love the bold colors for Summer.
I love the convenience and foldable size of this tote. It's so much better than a typical cooler (see pic below).
I like that the fabric is easy to wipe down and keep clean.
I love the long straps that make it easy to carry over your shoulder.
I love that you can put ice in it and you don't have to worry about it leaking.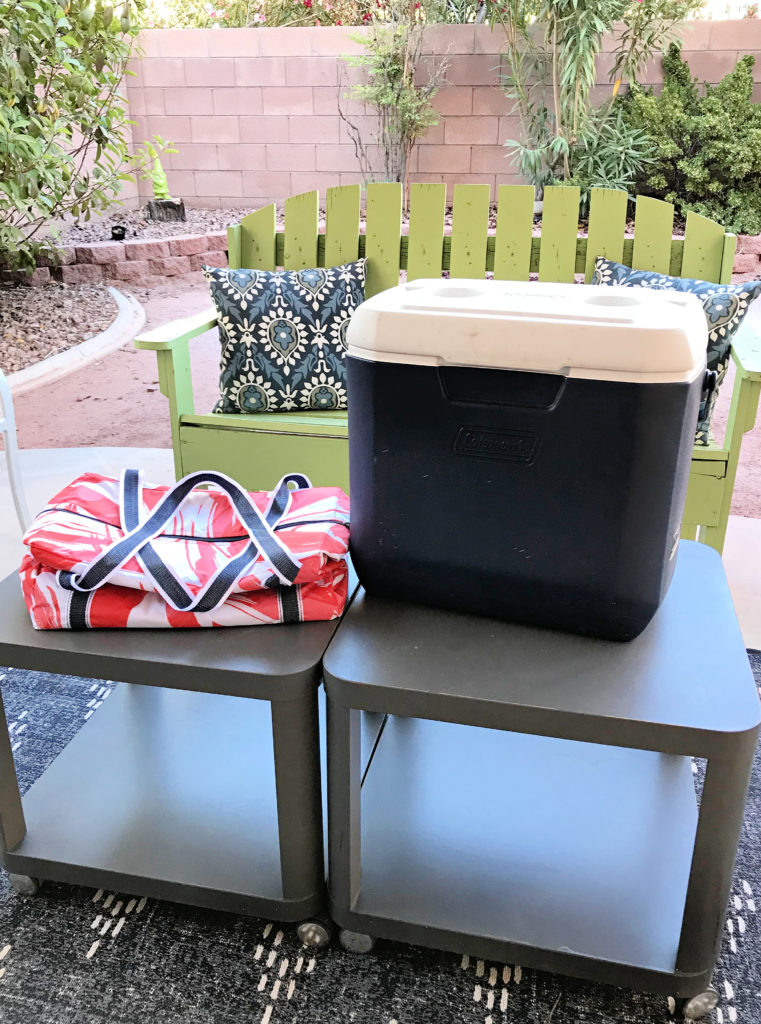 Now let me tell you a little about my friend Teri! She has been an Independent Thirty-One Consultant for 8 years. She initially joined Thirty-One to have fun and earn a little extra cash to pay for health insurance. Great goals! She has since discovered that not only does Thirty-One have awesome organizing solutions but it is a great opportunity to make new friends and gain confidence! The extra income to supplement her retirement doesn't hurt either!
The Fresh Market Thermal is a favorite and it's always in her car, ready to take into the grocery store. It's roomy, and so well insulated, keeping things cool while she runs other errands.
Here is a short video for you to check out if you want to "see it in person!"
If you would like to keep up with all things Thirty-One and like connecting with other women, consider joining her Facebook group, Totes by Teri. She has giveaways there as well!
Even if you don't win, she will have a bonus so be sure to enter the Giveaway! And in the meantime, if you'd like to check out the rest of Thirty-One's products, you can check out Teri's website.
Small Print: Giveaway includes Fresh Market Thermal: Value $48
This contest runs from Thursday, June 10th, 2021 at 9 AM PDT-Sunday, June 13th, 2021 at 9 PM PDT. A winner will be chosen at random and posted on the Organize and Decorate Everything blog on Monday, June 14th, 2021. Good luck to everyone!
(Contest open to U.S residents only. Other Thirty-One Consultants not eligible. The views expressed in this Giveaway are of Teri Perrott, Independent Consultant for Thirty-One Gifts and Organize and Decorate Everything and do not represent the views of Thirty-One Gifts, LLC)