This year we decided to make most of the gifts for Father's Day. Ammon's been wanting to make a tic-tac-toe game out of this shadow box I bought at the Dollar Store. Him and Daddy like to sit on the front porch and watch the cars go by, so I thought that would be the perfect place to put this game once it was finished.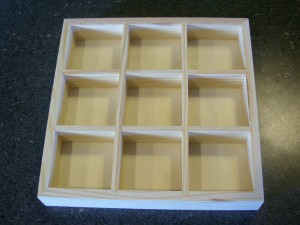 First I took the hooks off the back, then primed and painted it a color to match the pillows on the front porch.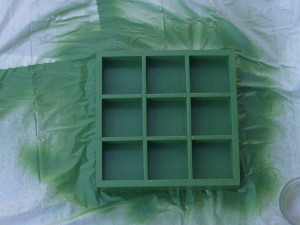 Next I sanded the edges of the box.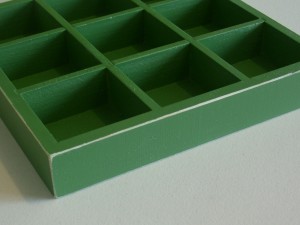 Then I found some rocks to fit in the sections of the box. I cut vinyl x's and o's on the Cricut to stick on the rocks for playing pieces.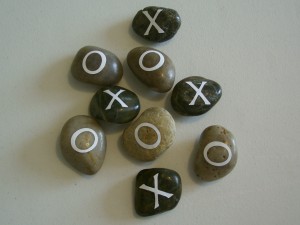 And there you have it. The perfect game for Daddy and Ammon to play on the front porch.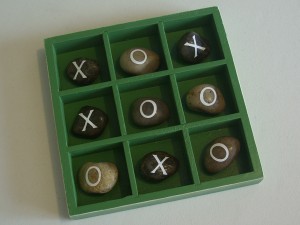 This next one is a combination of ideas from different blogs. I cut out pieces of scrapbook paper to fit around small candy bars. The kids drew or wrote things they would do for their dad on the back of each paper. These are the ones Ammon made.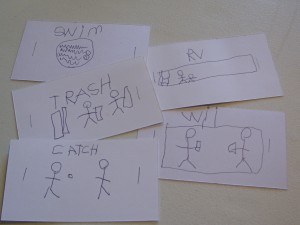 Here are the ones Zach made. I forgot to take a picture of Amanda's and Emilee's.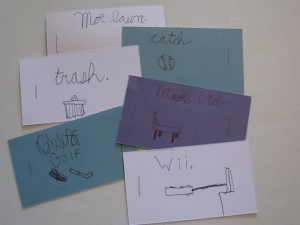 Then we wrapped the candy bars with the paper and secured them with double sided tape.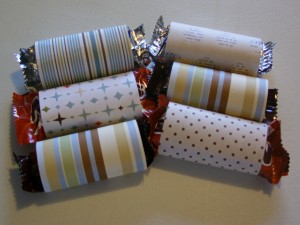 We put them in a jar and labeled the jar coupon candy.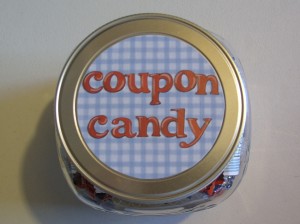 Now when daddy eats a candy bar he gets the added treat of having something done for him.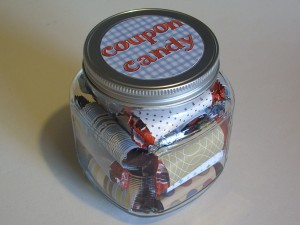 I found these vintage car magazine advertisements in an antique store last year. I thought they would be perfect framed and hung in Hubby's office.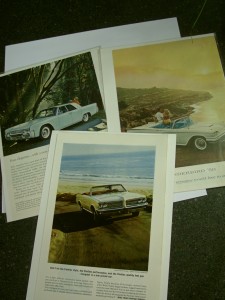 I spray painted the Dollar Store frames a chrome metallic black to fit in with the car theme.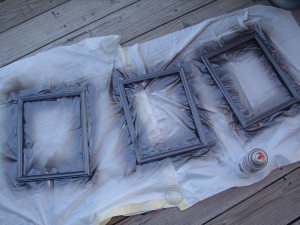 I cut white cardstock to fit the size of each frame.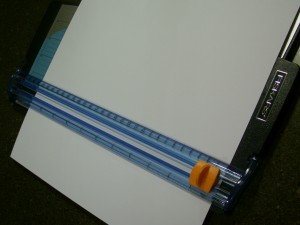 Then I trimmed the pictures so they'd be even on all sides.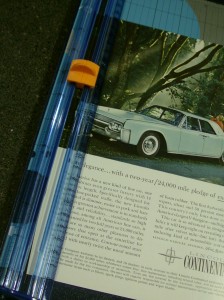 I attached the advertisement page to the cardstock with double sided tape.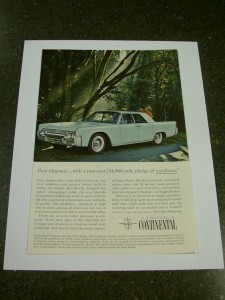 Then placed them in the frames. The advertisments are fun to read.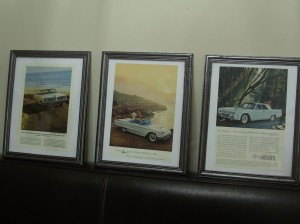 This one's a Lincoln Continental.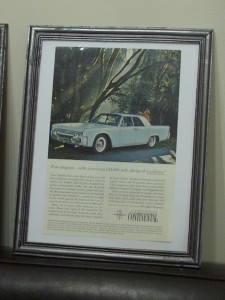 A 1959 Ford Thunderbird.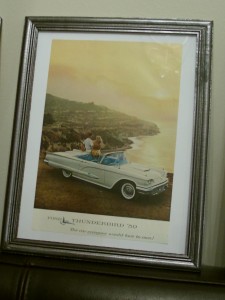 And a Pontiac Tempest. Hubby loves them!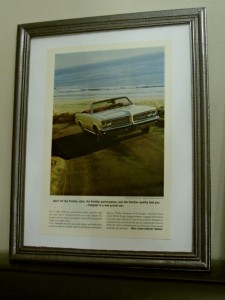 I also made these Chocolate Chip Banana Nut Muffins for Hubby. I got the awesome recipe from Ashley.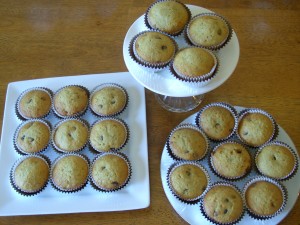 Can you tell the kids love them too?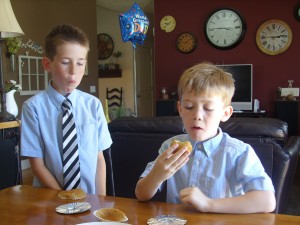 I think we ate a dozen of them in 10 minutes. They're so yummy!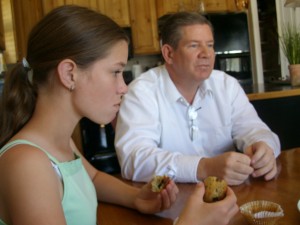 Happy Father's Day!