I might have to think about renaming this dessert. It doesn't sound very appetizing, does it? The ease and yumminess make up for the name though. 
This is all you need:
1 large can crushed pinapple
1 large can cherry pie filling
1 box yellow cake mix (keep dry)
1 cup butter
1 cup coconut
1 cup nuts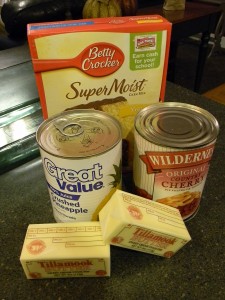 In an ungreased 9 x 13″ pan, layer each ingredient in order.
Don't mix the ingredients together, just dump them on top of each other (hence, the name).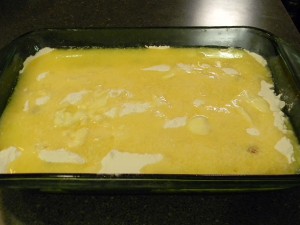 I only add nuts and coconut to half the cake because I have some picky eaters.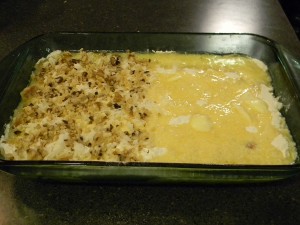 Bake at 350 degrees for 1 hour.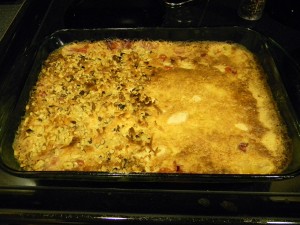 You can top with cool whip or ice cream, but I didn't have either. I always have the ingredients for dump cake though.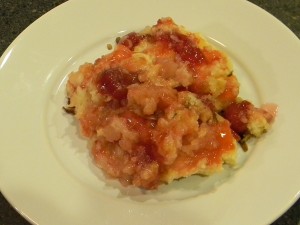 My family loves it. We ate the whole cake last night.
I'm linking to:
Show and Tell at Blue Cricket Design
Recipe Link Up at I Heart Naptime
Recipe Link at Remodelaholic