I hate wasting things but I don't like things just hanging around either. I like to be able to recycle and find a purpose for them if possible. This DIY Pencil Holder is so simple but is exactly what I needed to hold my awesome branch pencils.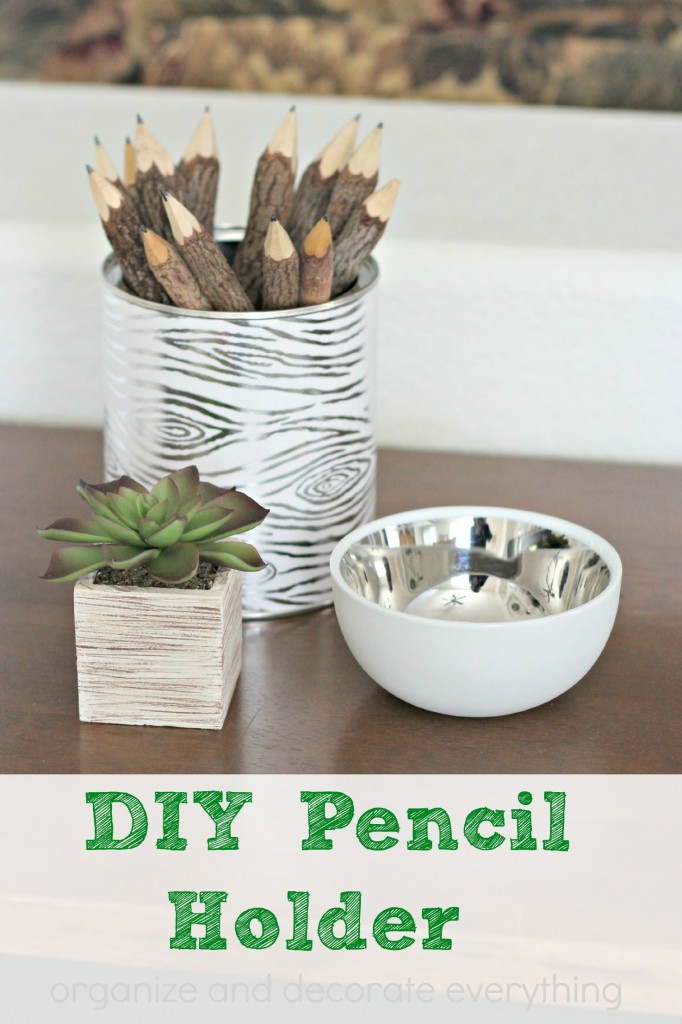 Supplies needed:
Can (this Stephen's Hot Chocolate can is the perfect size for these pencils)
Wrapping paper (or fabric, wallpaper, cork, etc)
Adhesive (I used photo splits)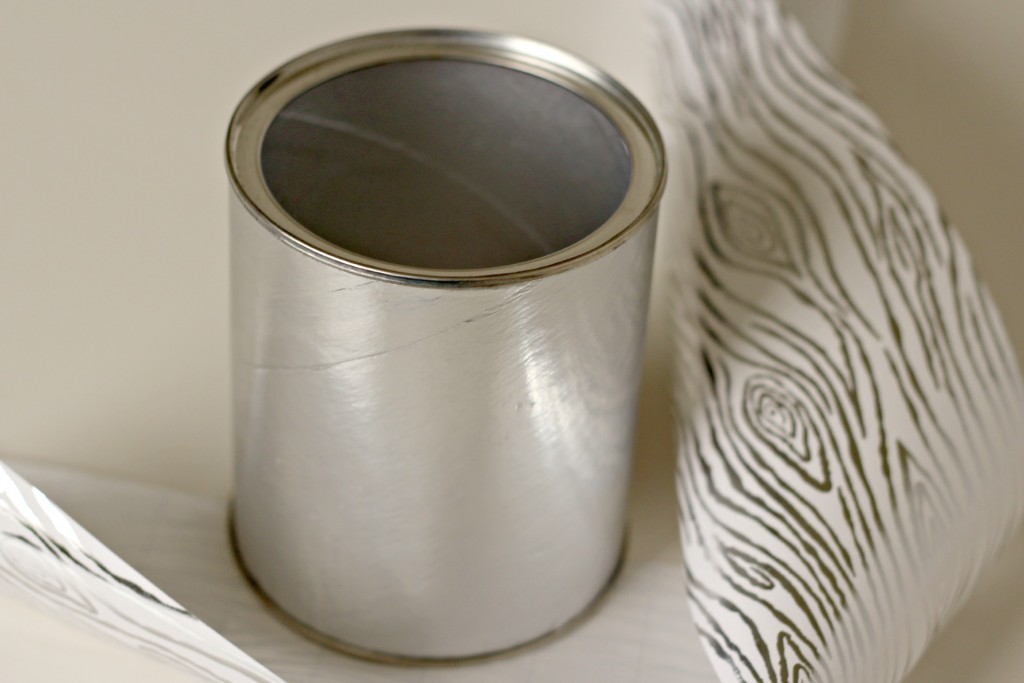 I love these cans because there are no sharp edges. All I had to do was finish all the hot cocoa, which wasn't hard, and rise the can out.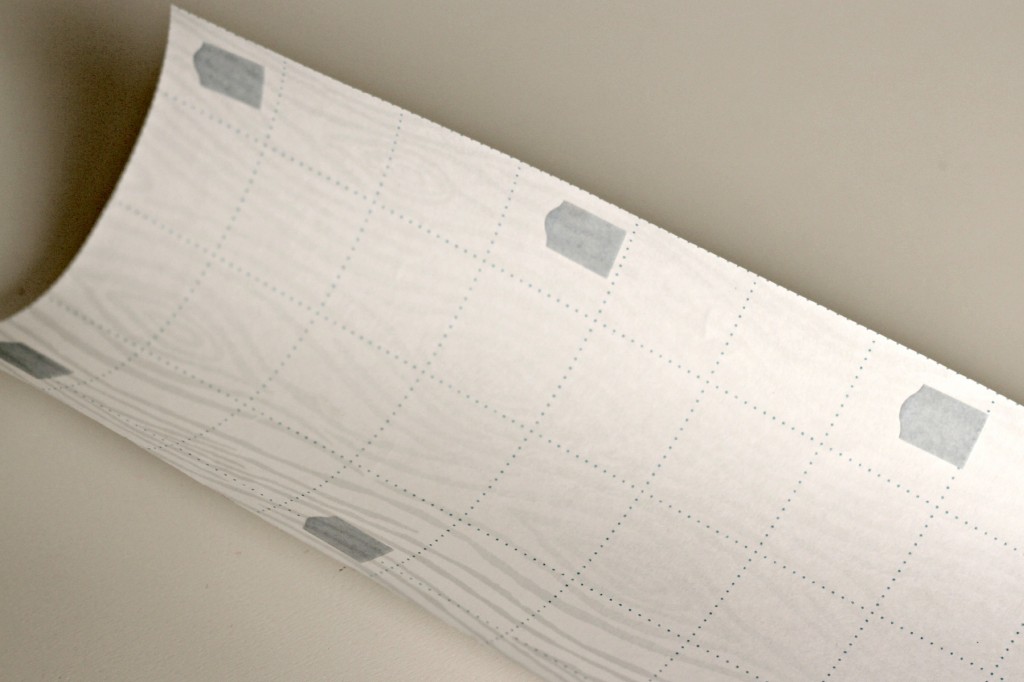 Cutting the paper to size was easy. Just use the can as your guide. I used photo splits to adhere the paper to the can. You can use double sided tape or even mod podge to hold it in place if you don't have photo splits. I have a ton of these from when I used to scrap book and make cards, I'm glad I found another use for them. Maybe I need to start making cards again too.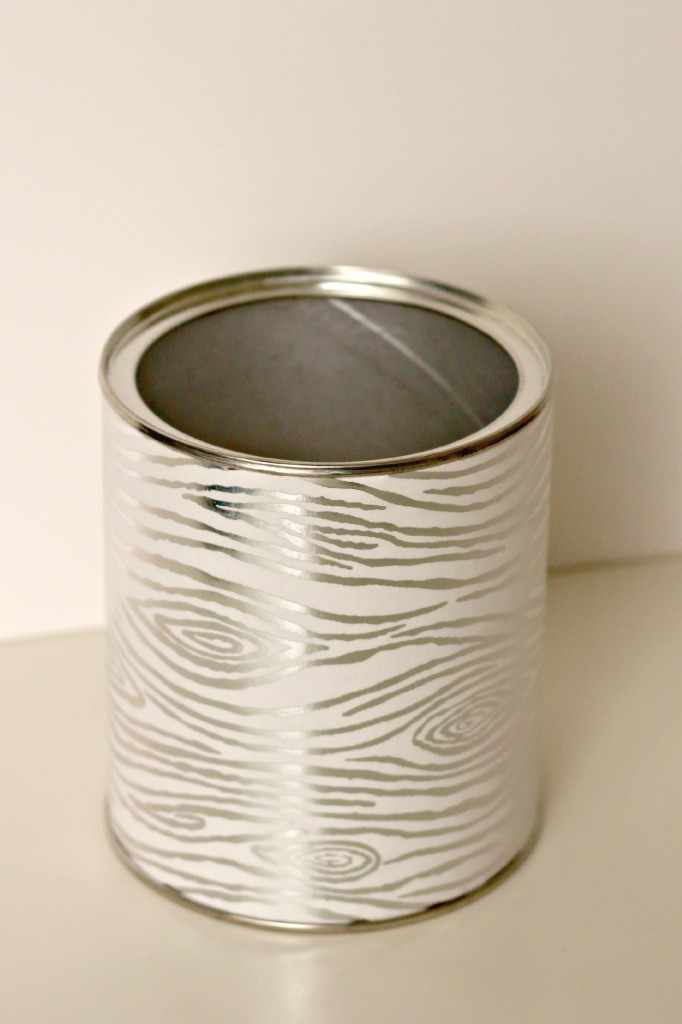 I love this paper and it was so easy to get the right size because it has a grid on the back. I cut it about an inch longer than needed so it would overlap a bit in the back. This faux wood grain makes me so happy and that it's silver and white is even better.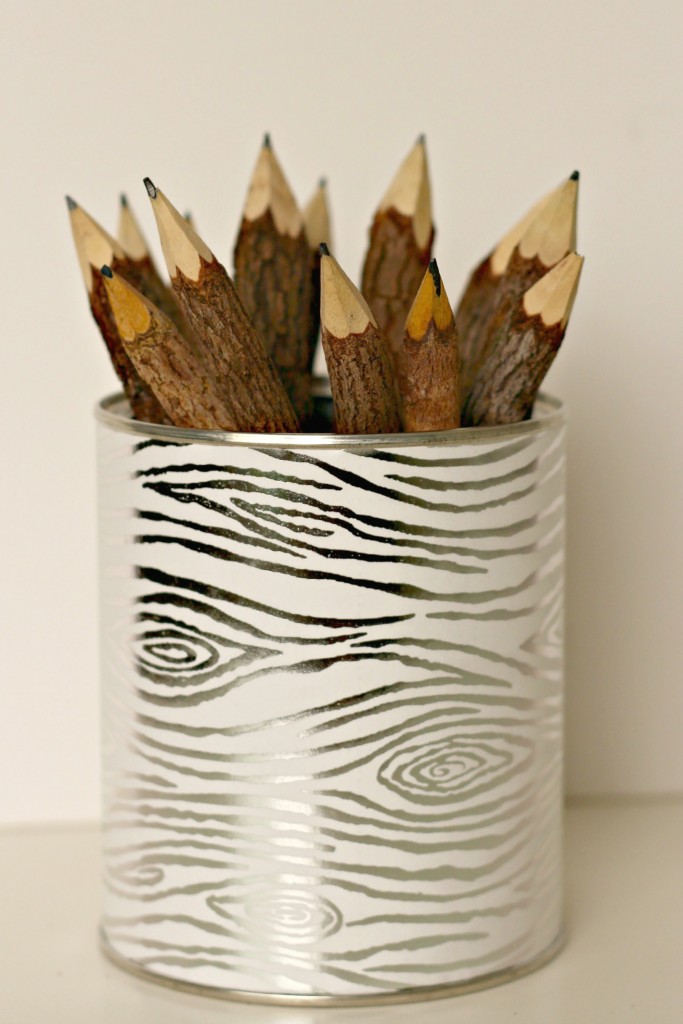 Aren't these pencils awesome? I bought a couple of these when we went on vacation to Yosemite last Summer then my best friend gave me some for my birthday. I  love how unique and fun and quirky they are. And I really do use them.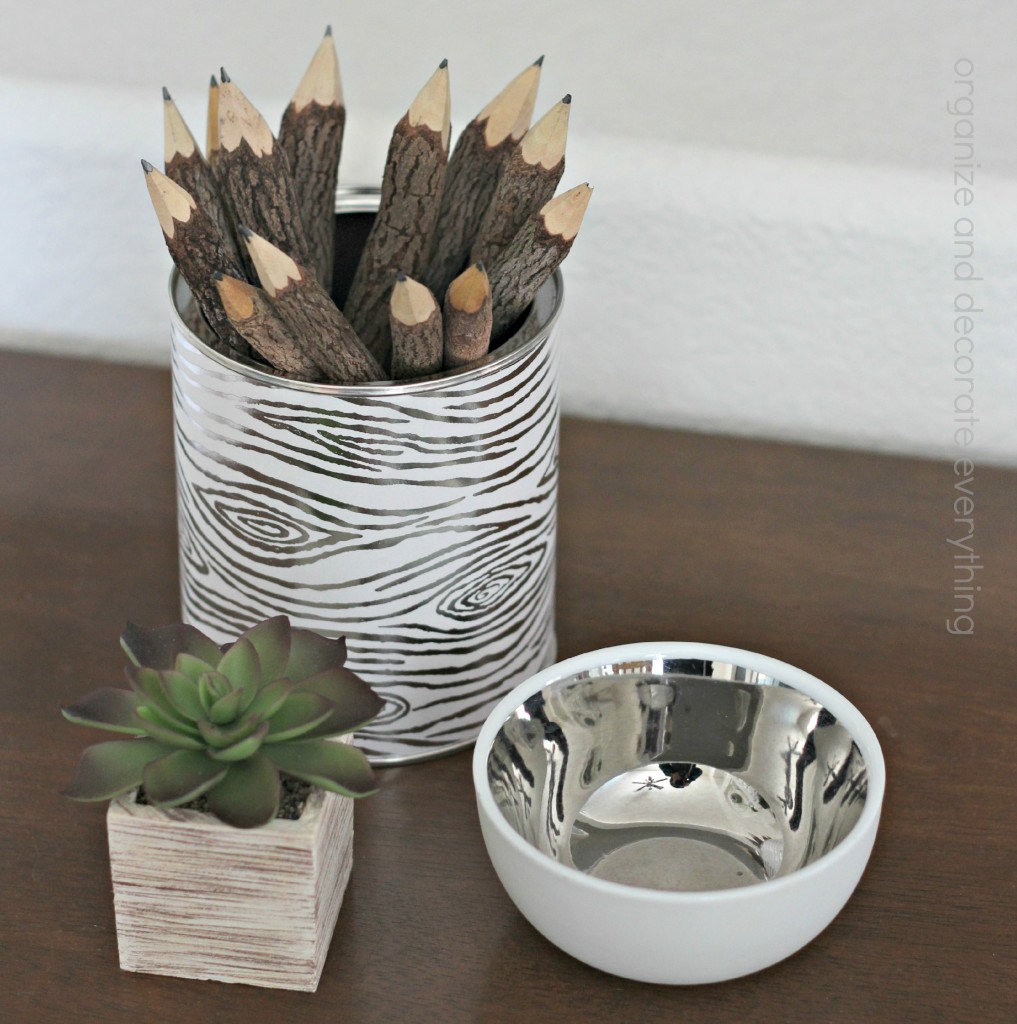 The lap top the kids use for homework sits on a sofa table in the living room but the table hasn't ever really been decorated. I love how this little arrangement looks on the table and it still leaves the kids plenty of space to work.