Make this sweet Button Heart on a hoop for a cute and simple Valentine's Day decoration.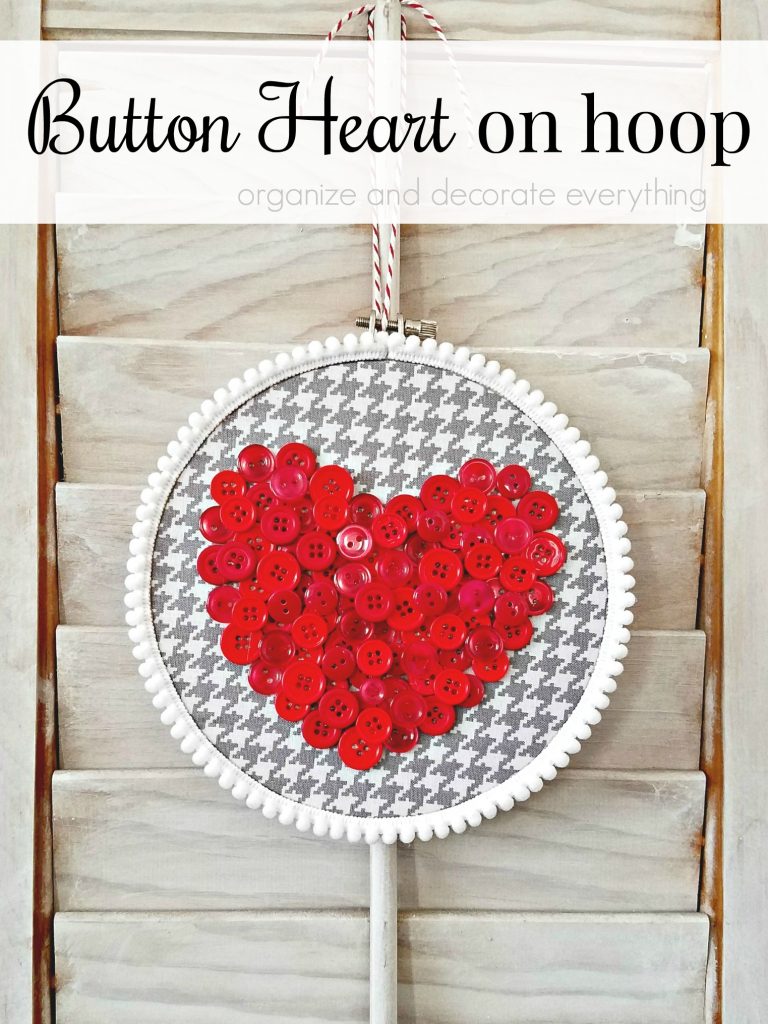 If you've been visiting my blog for a while you know that I like to try to use up my craft supplies by making projects with supplies I already have. I like collecting craft supplies as much as the next crafter but a few years ago I decided I should probably start using what I already had. Don't get me wrong it's sometimes hard to walk out of a craft store with only what I need for a particular project but it's also saved me a lot of money recently. Even if you don't have the supplies for this project it will still only cost you around $5.
Supplies needed for Button Heart:
embroidery hoop (hoop is 6″)
small piece of fabric or felt
assortment of red buttons
small pom pom trim or ribbon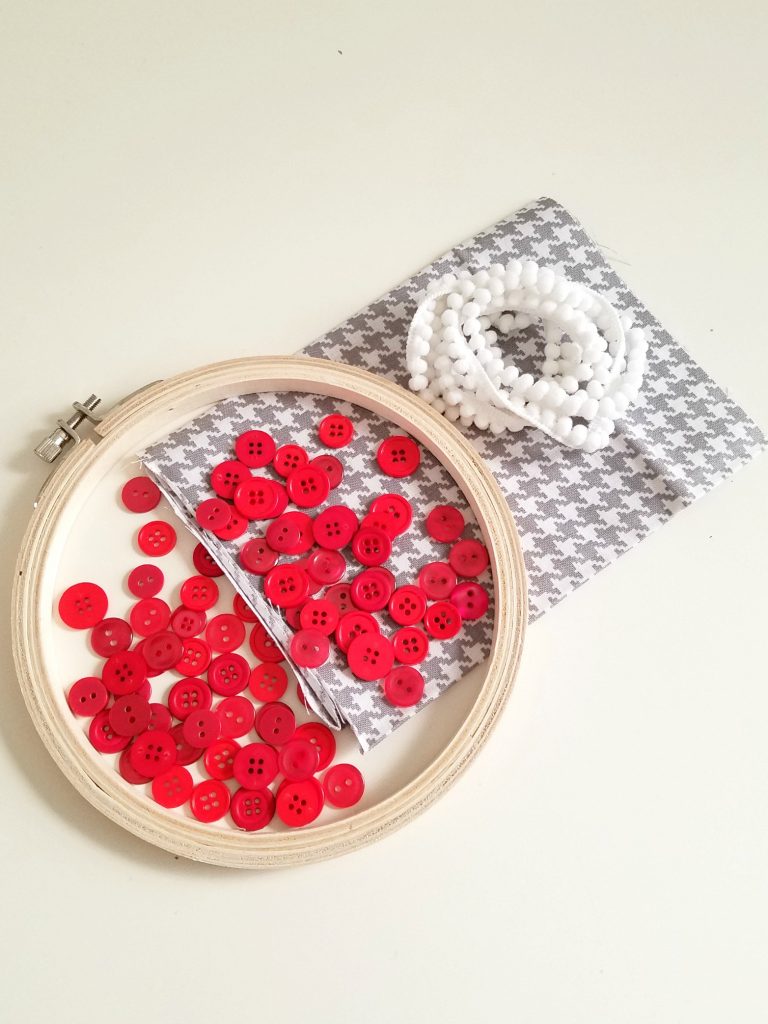 I know you all know how to iron. I just wanted to show you that I sometimes do iron even though it's usually only for craft projects. This is a scrap piece of fabric I had left over from another project.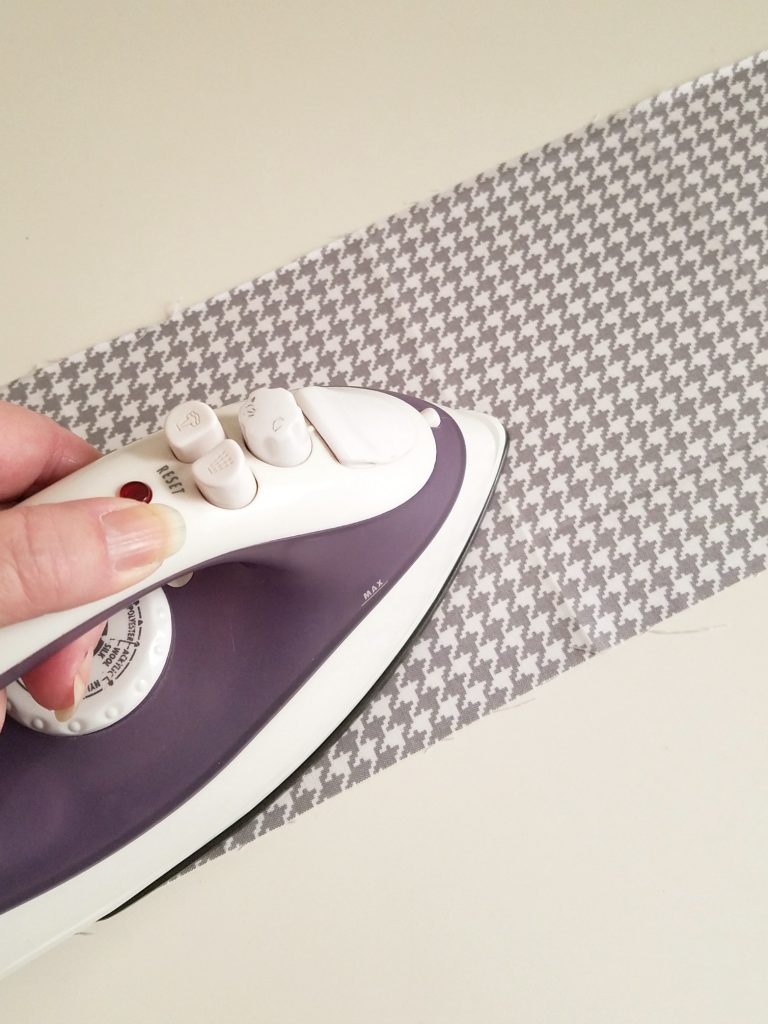 Start by placing your fabric in the hoop. I like to make sure my fabric is tight by tightening the larger hoop quite a bit before placing it over the fabric and smaller hoop. Then turn the screw to tighten it even more.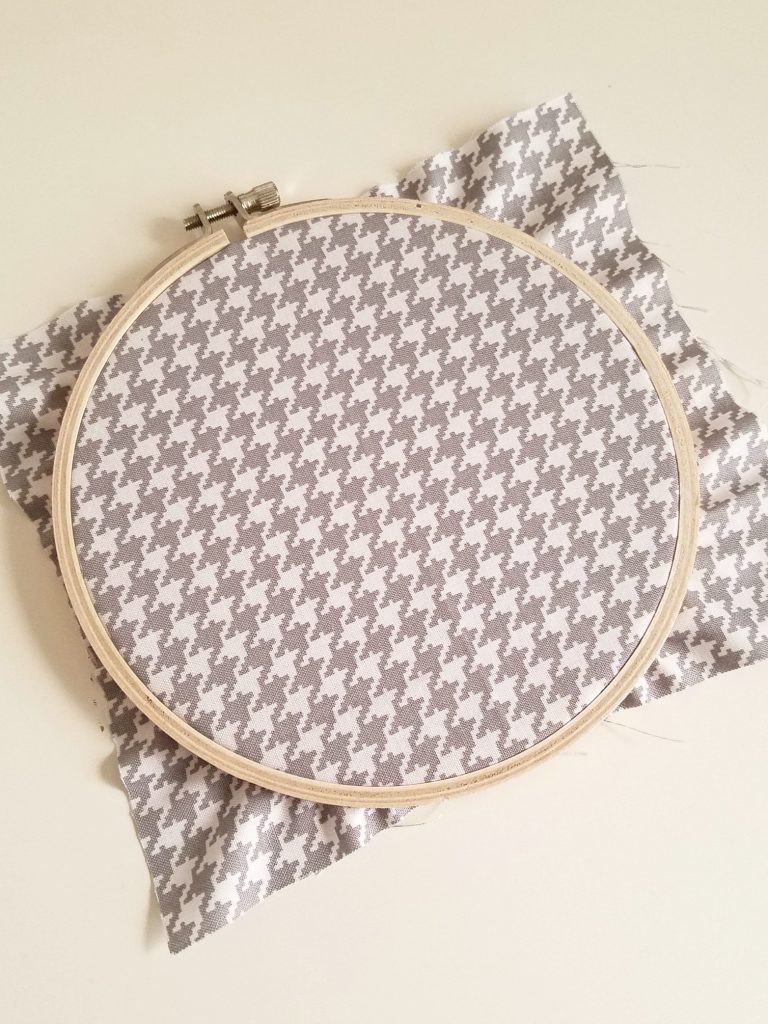 Trim the fabric around the hoop but leave enough fabric to wrap around the inside hoop and glue into place. I just use hot glue.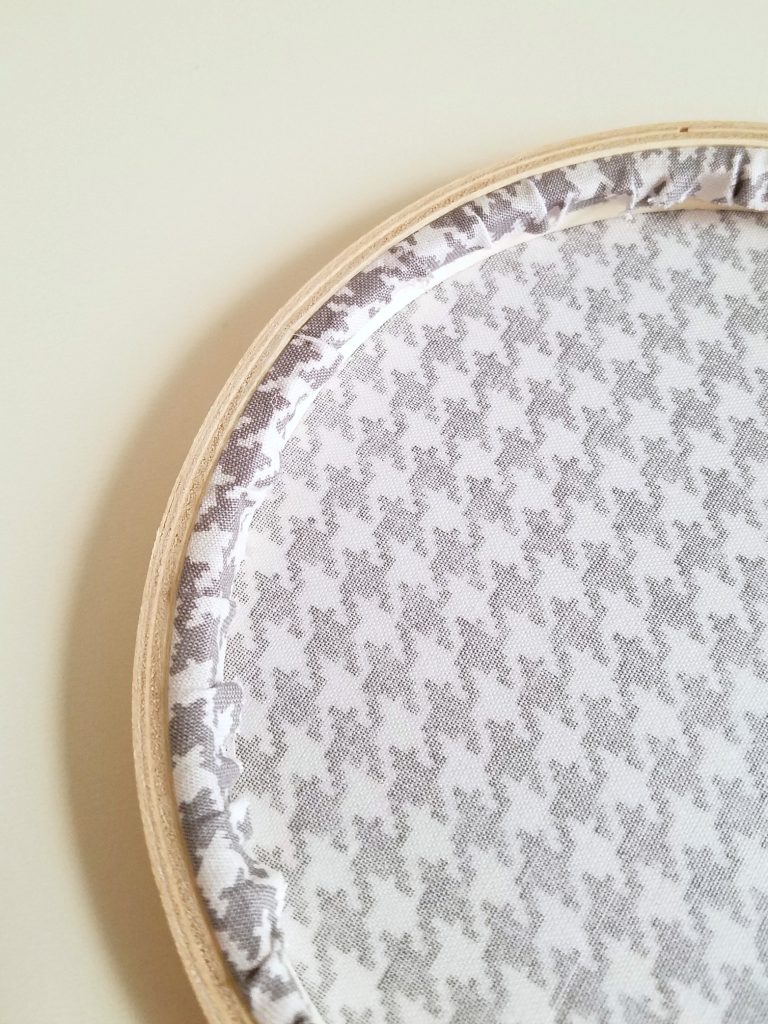 You can lightly trace a heart onto the fabric but I just eyeballed it. Place all the buttons down first in the outline of a heart. Once you have them where you want you can glue them in place. Again, I just used hot glue and it's held up really well.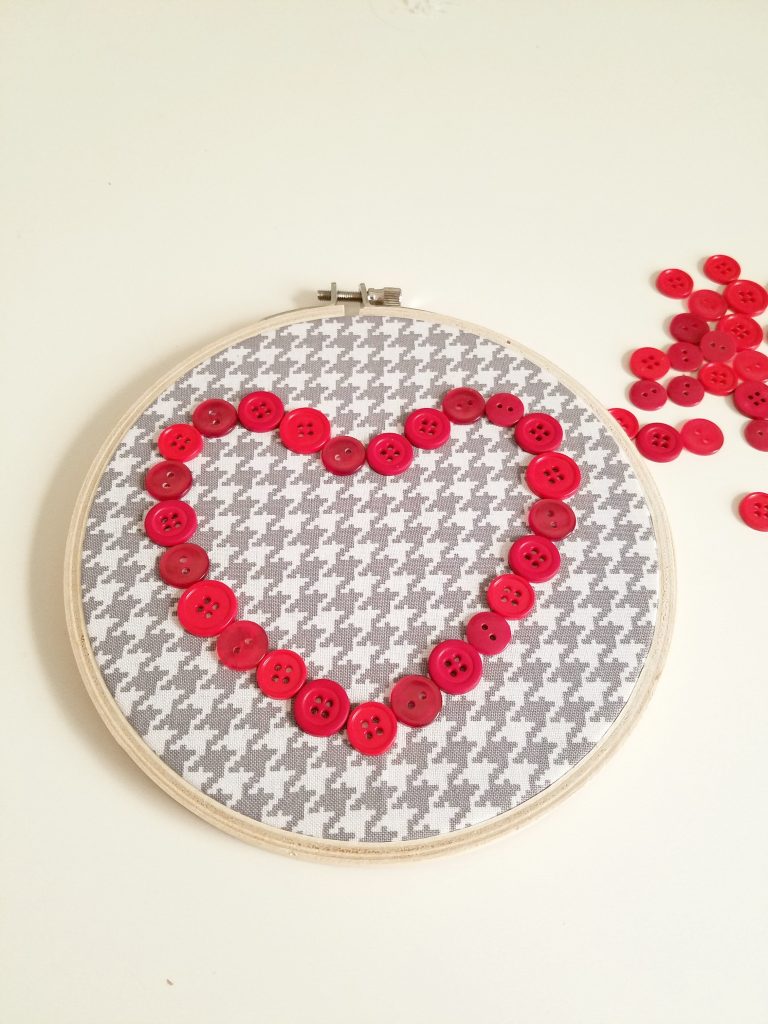 The next thing I did was fill in the center of the heart with buttons. I'm using about 3 different sizes of buttons to add interest.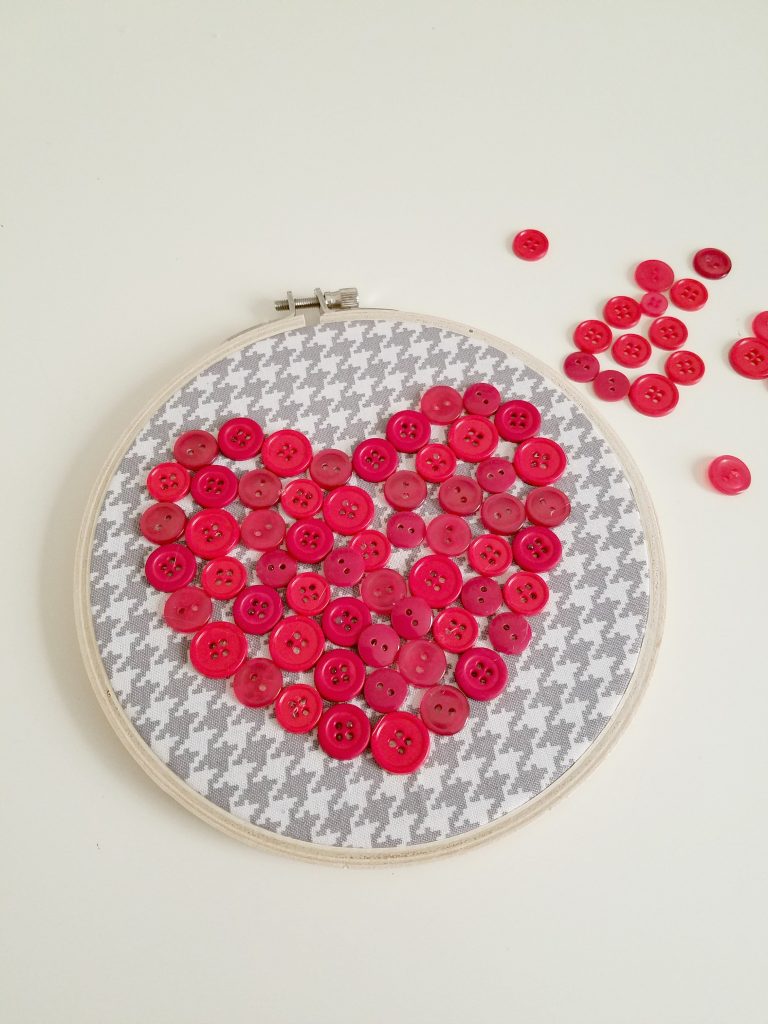 Now make another layer of buttons covering some of the gasps between the first layer of buttons. You can make it as full as you like. This seemed like a good amount of buttons to me. The layering adds great texture.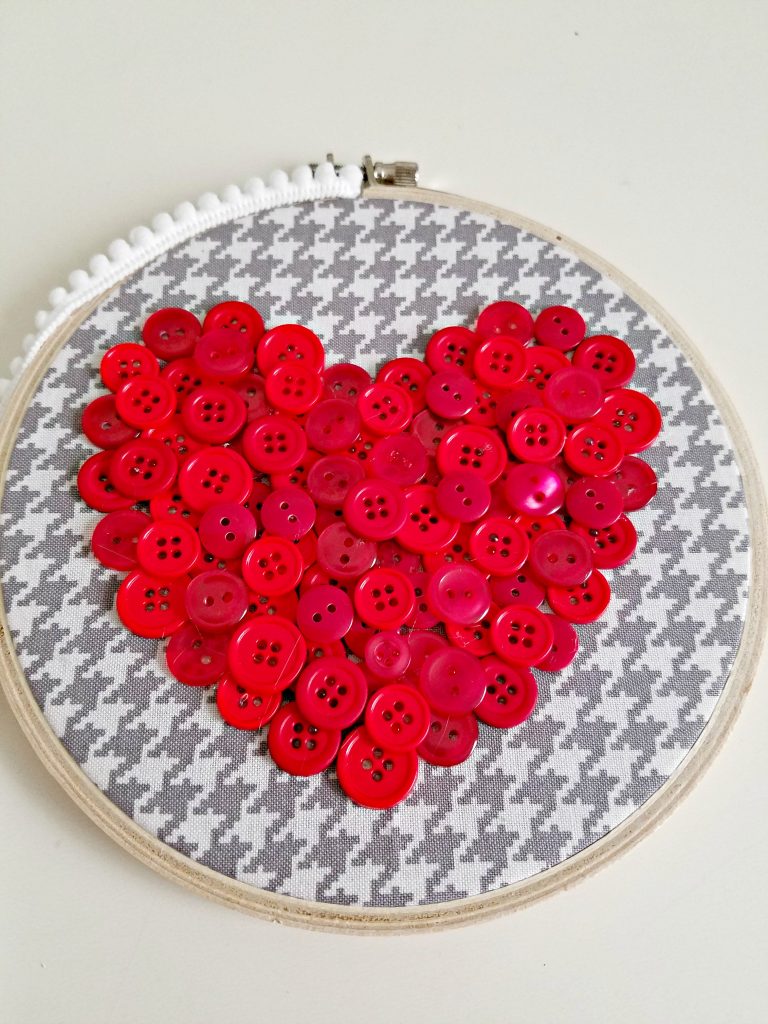 I like to paint the hoops or add a trim for decorative purposes. This cute mini pom pom trim is perfect for this sweet project.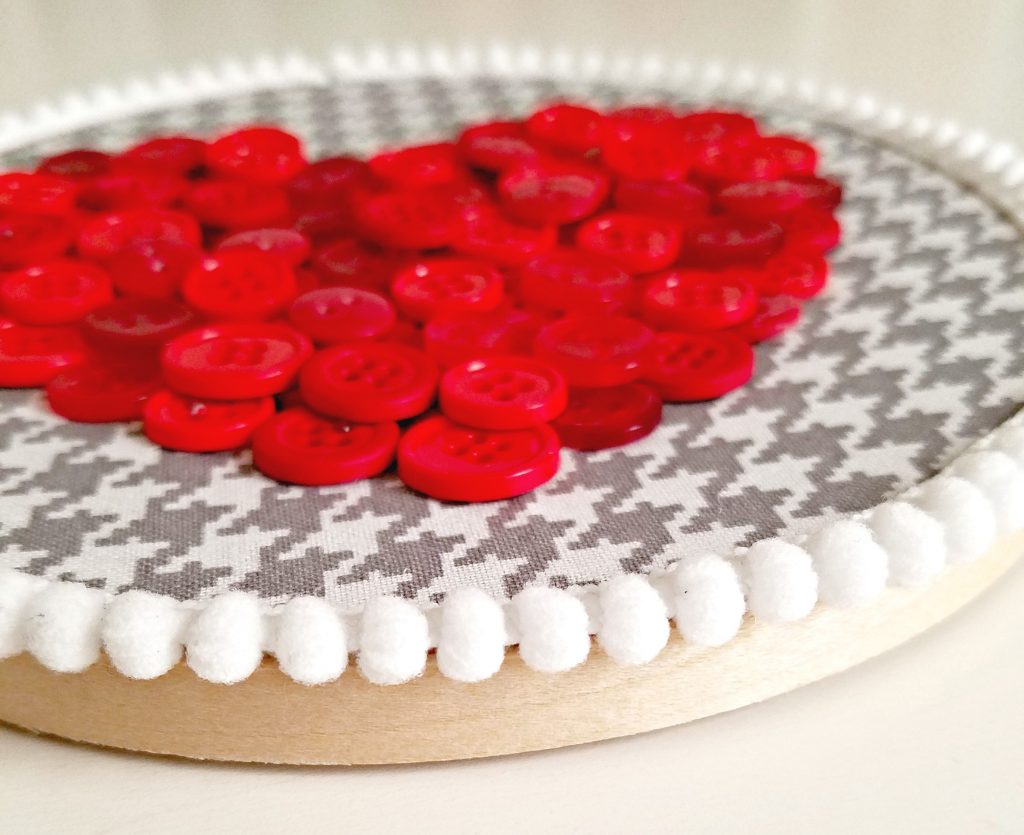 You can add the trim around the front, side, or bottom of the hoop. I chose to glue it around the front of the hoop this time. I might need to make more of these. It turned out so cute!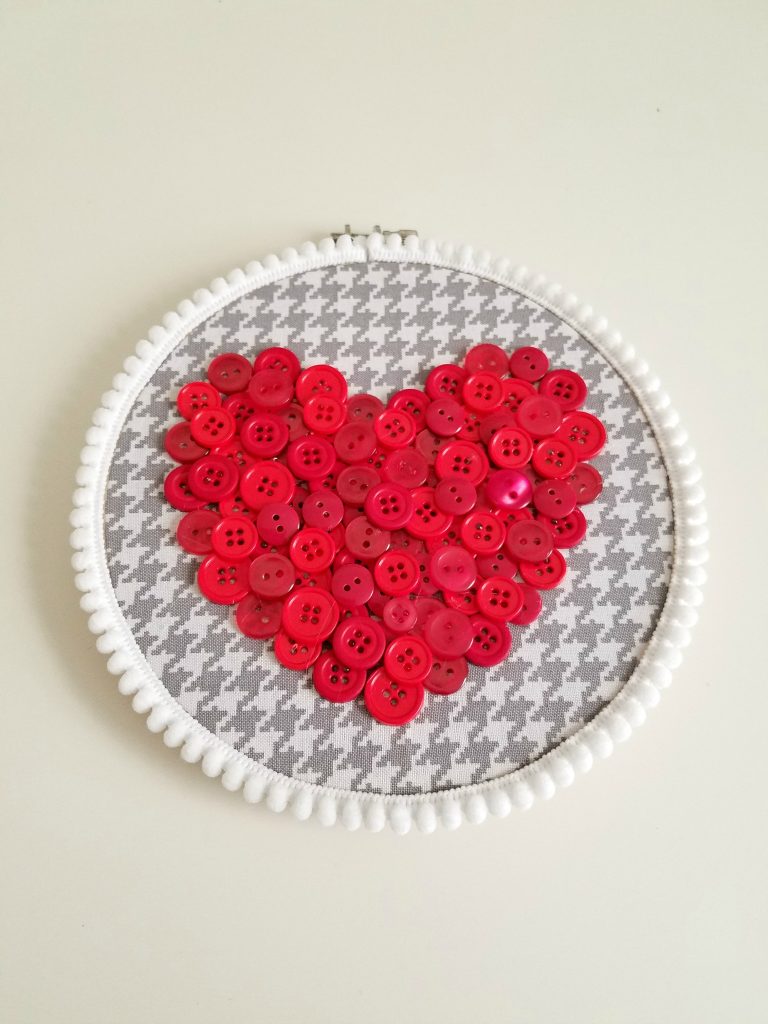 Now, to decide where to put it.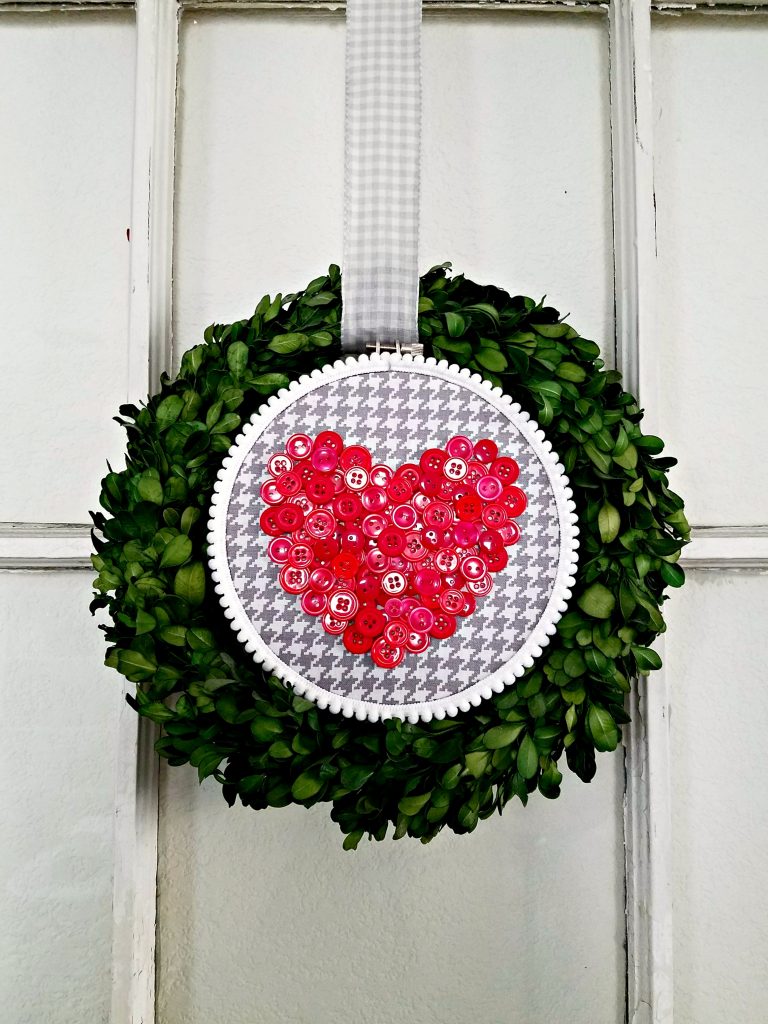 Pin it for Later: Button Heart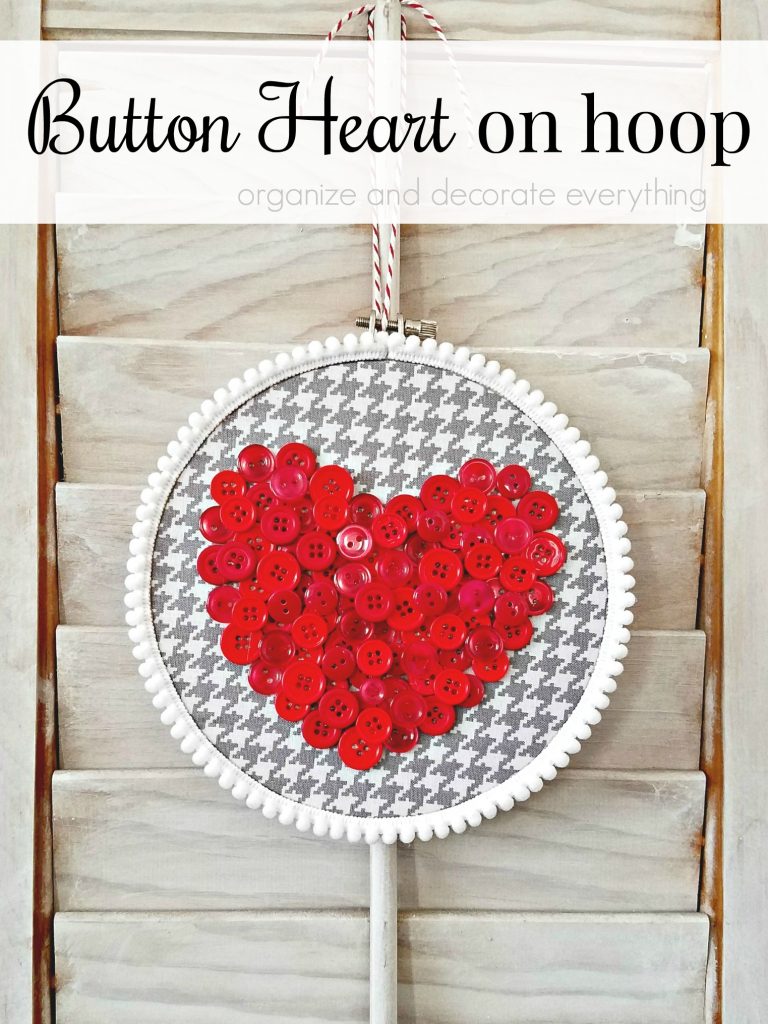 You might also like these posts:
Tic Tac Toe (to go) Bag
Heart Printables