Are you ready for another super simple bracelet?
I made this one just using jump rings and buttons I had on hand.
For this bracelet you need buttons with shanks.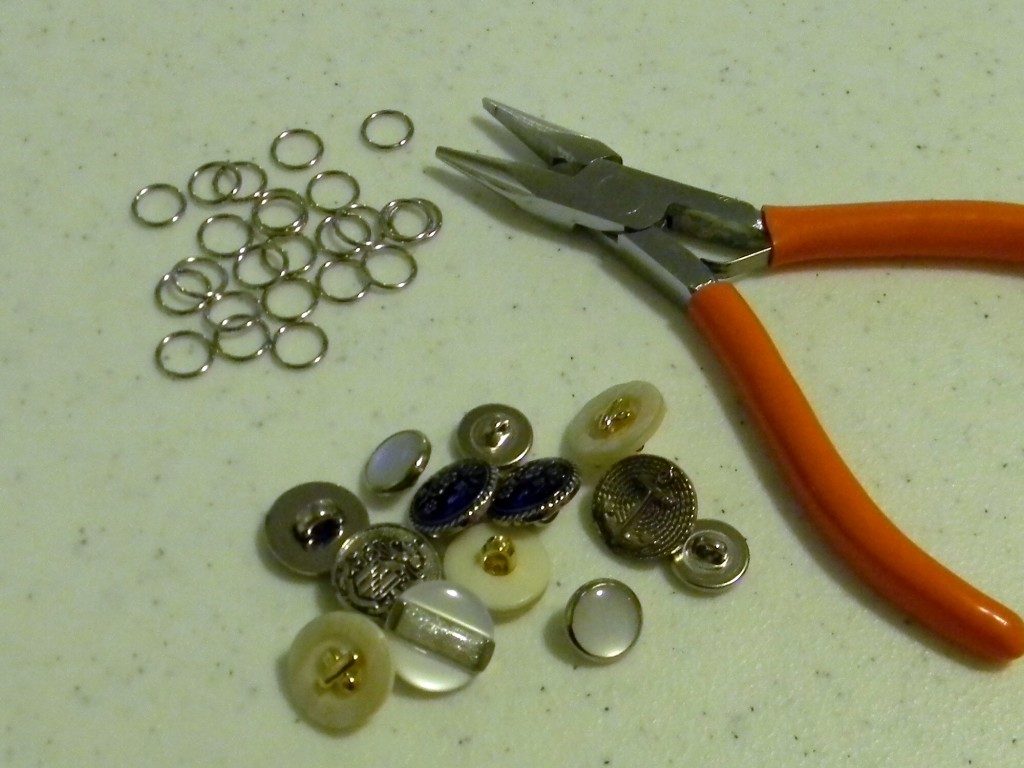 First, I laid out my buttons in a pattern that was appealing to me.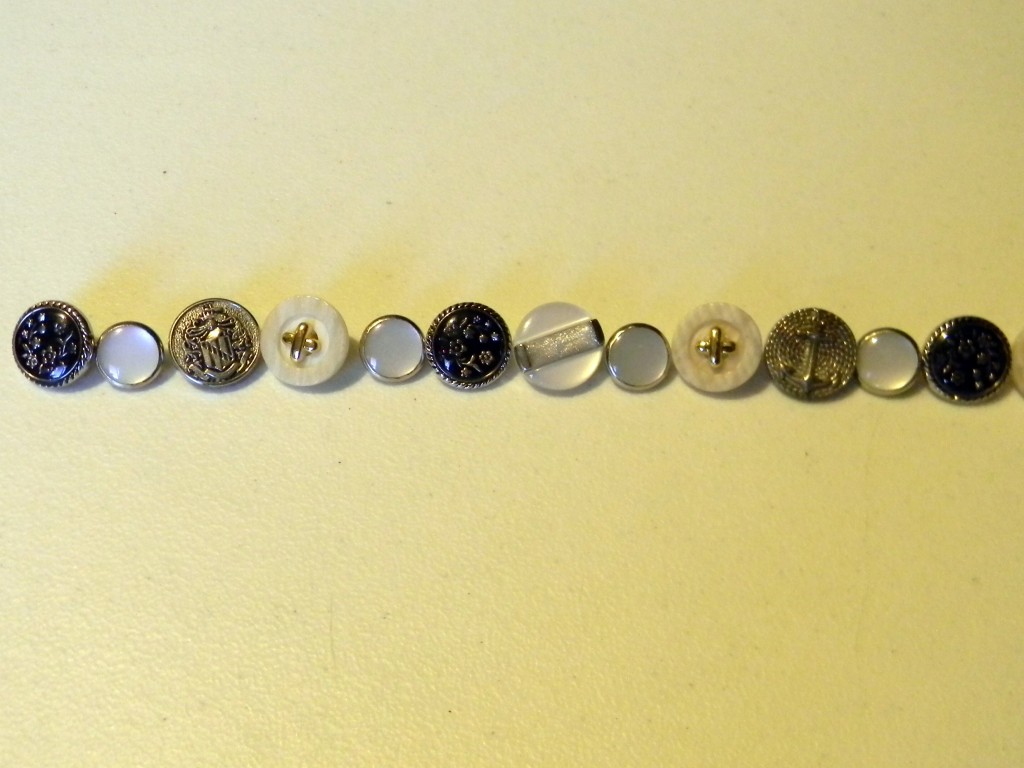 Then I started assembling the bracelet by alternating jump rings and buttons.
Start with an empty jump ring.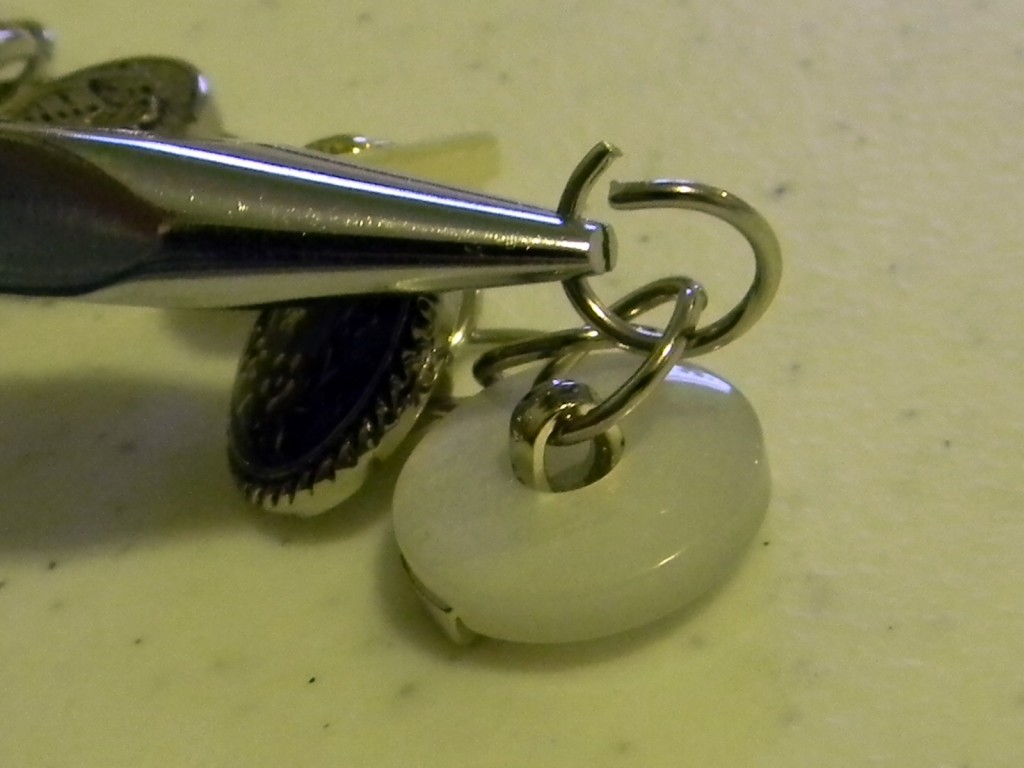 Add a button to the next jump ring and secure it to the one before it.
Remember to always twist the jump ring to open and close, never pull it open or you won't be able to get it to close all the way and keep it's shape.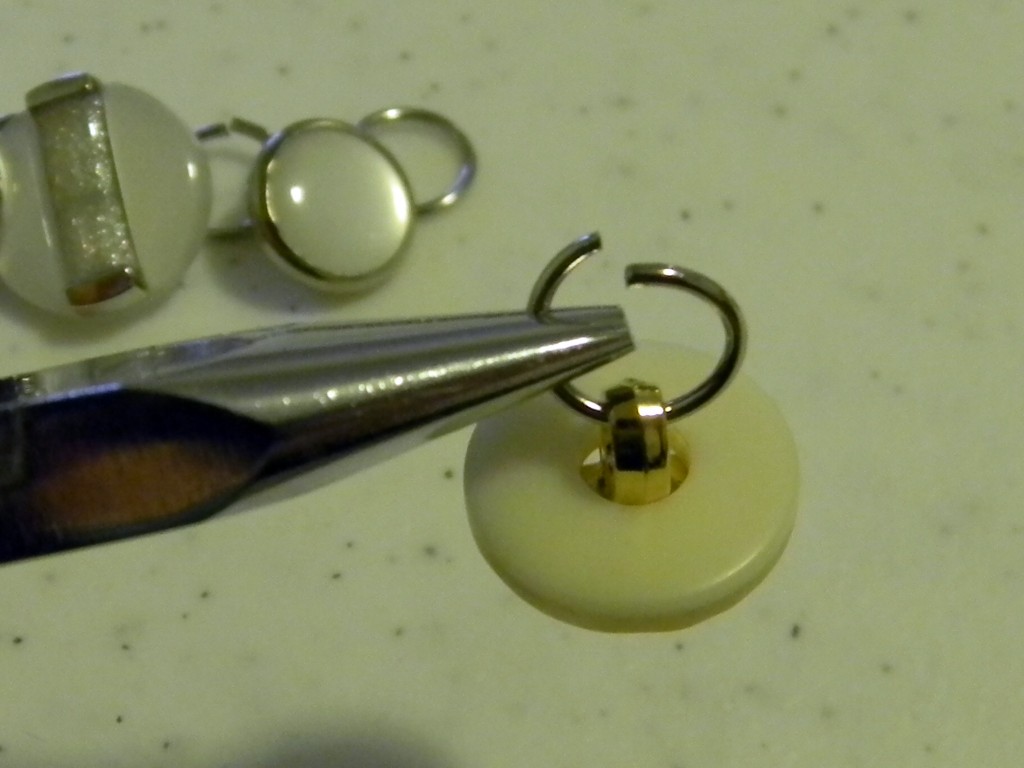 Measure the bracelet to your wrist a few times to get the right length.
Add a lobster clasp to the last jump ring to close the bracelet.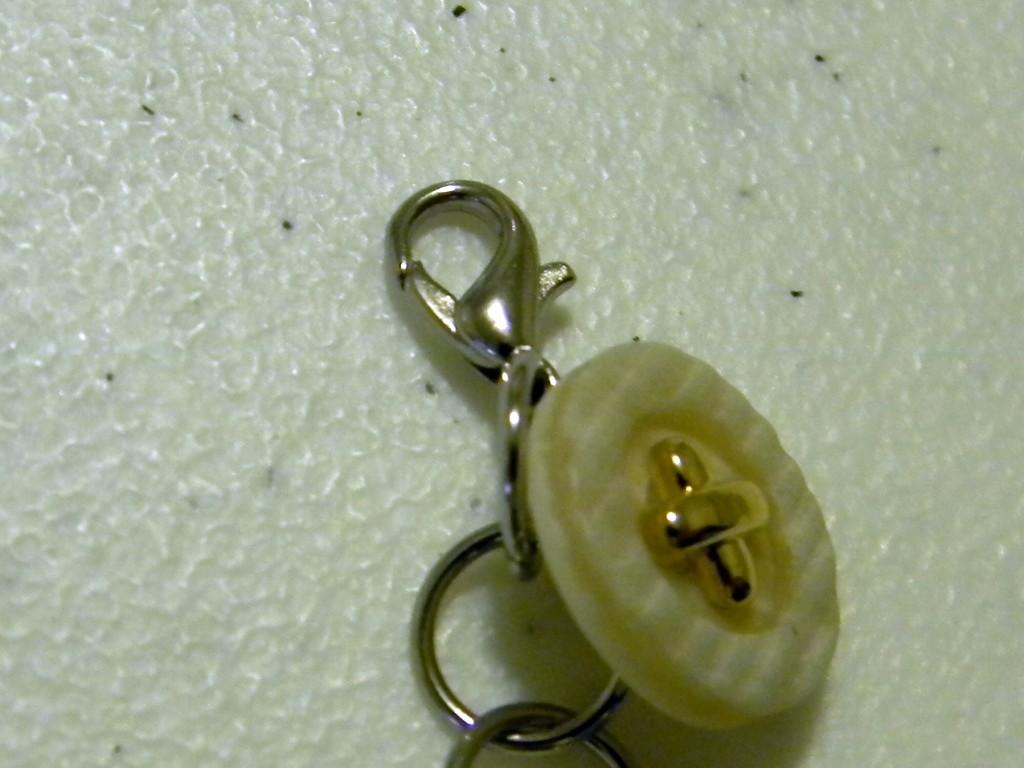 That's it! I love how it turned out.
I've worn it every day since I made it.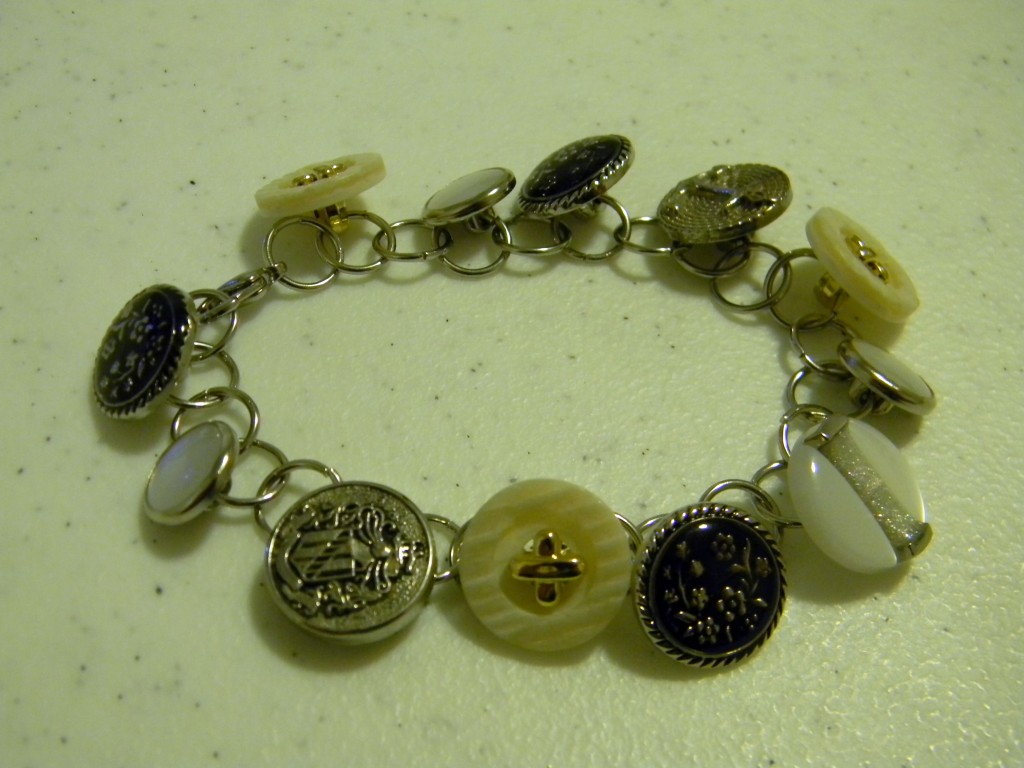 I love using what I have hanging around the house and turning it into something I enjoy.
What about you? What have you made from supplies you already have on hand?
Leave a comment and let me know
or you can link to the Home Decor and Organizing Link Party that's going on right now.