Today is Pioneer Day (a Utah state holiday) so I will be spending the day with my kiddos. I didn't want to leave you hanging though so I'm sharing a little kit I made for my kids for back-to-school a few years ago. I've made a few different variations of the kit for back-to-school and other occasions since then. I thought I'd share with you this idea in case you wanted to make something for your kiddos before they head back to school this year.
Here's a close up of the Survival Kit letter.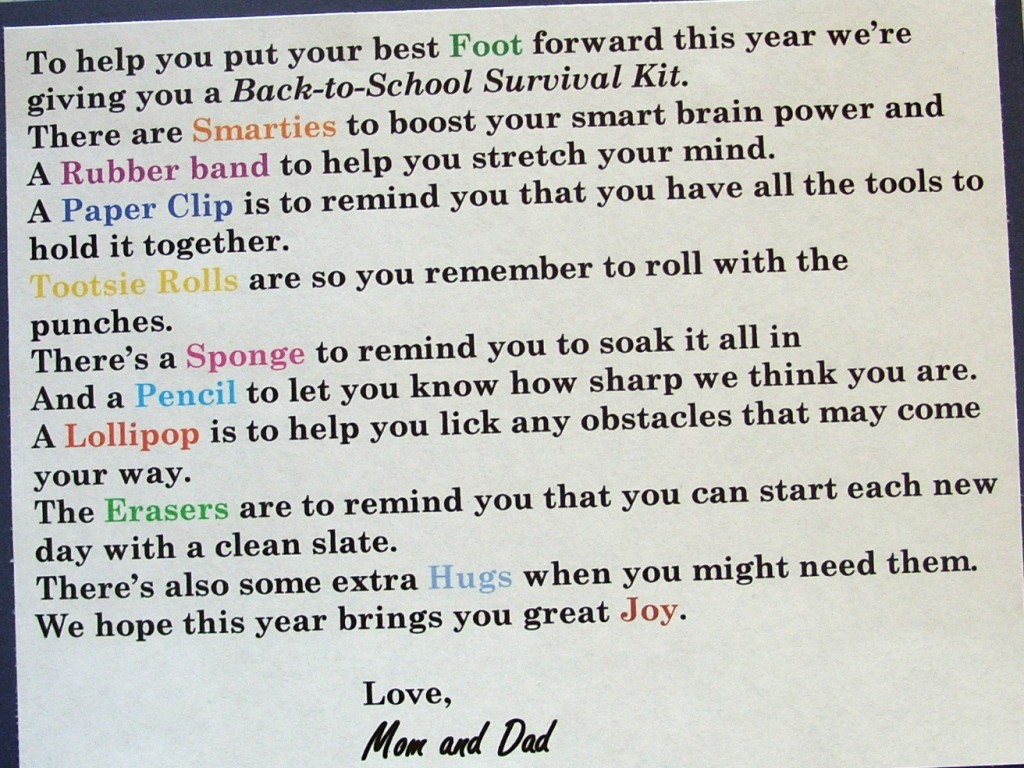 I gathered the supplies listed for the kit and placed them in a clear bag for each kid. Oops, the rubber band is missing from this picture.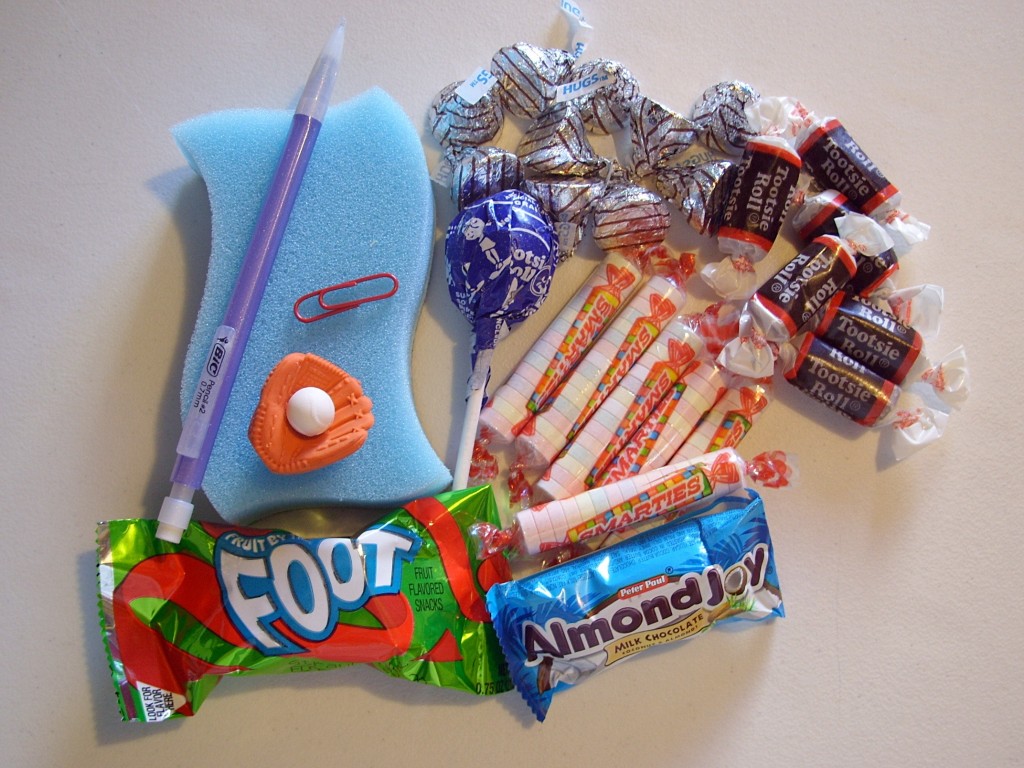 I trimmed the printed letter and backed it with colored card stock, one for each kid.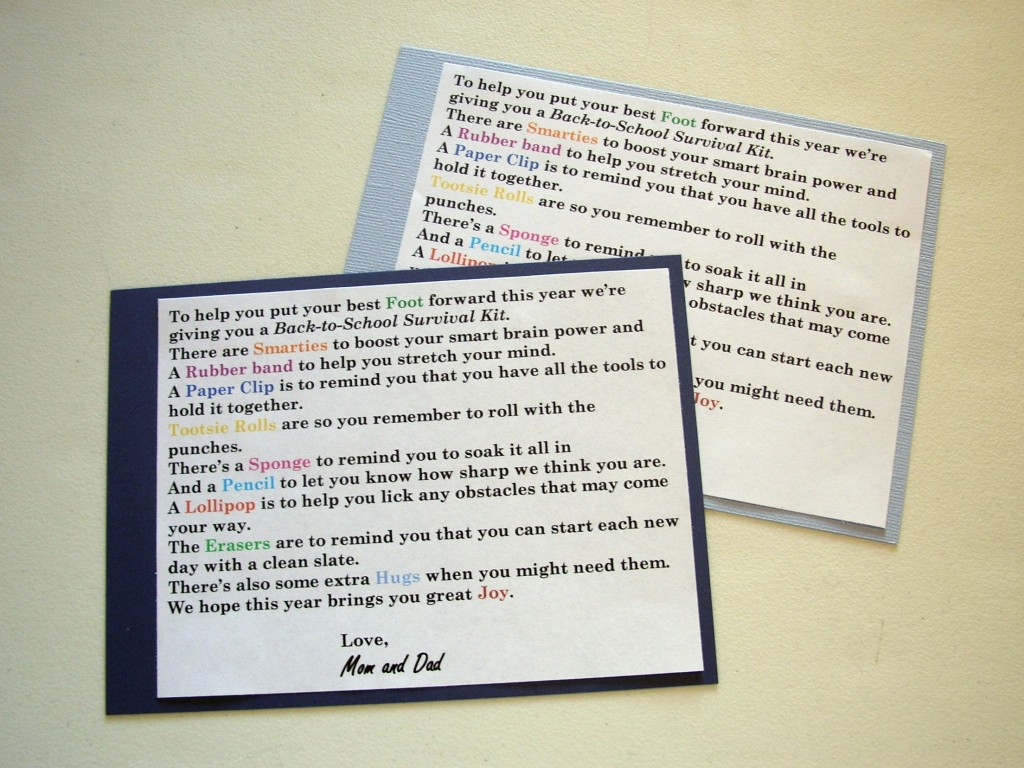 I punched a hole in the letter and attached it to the bag with ribbon. It's such a simple thing to mark the beginning of a new school year but my kids loved them.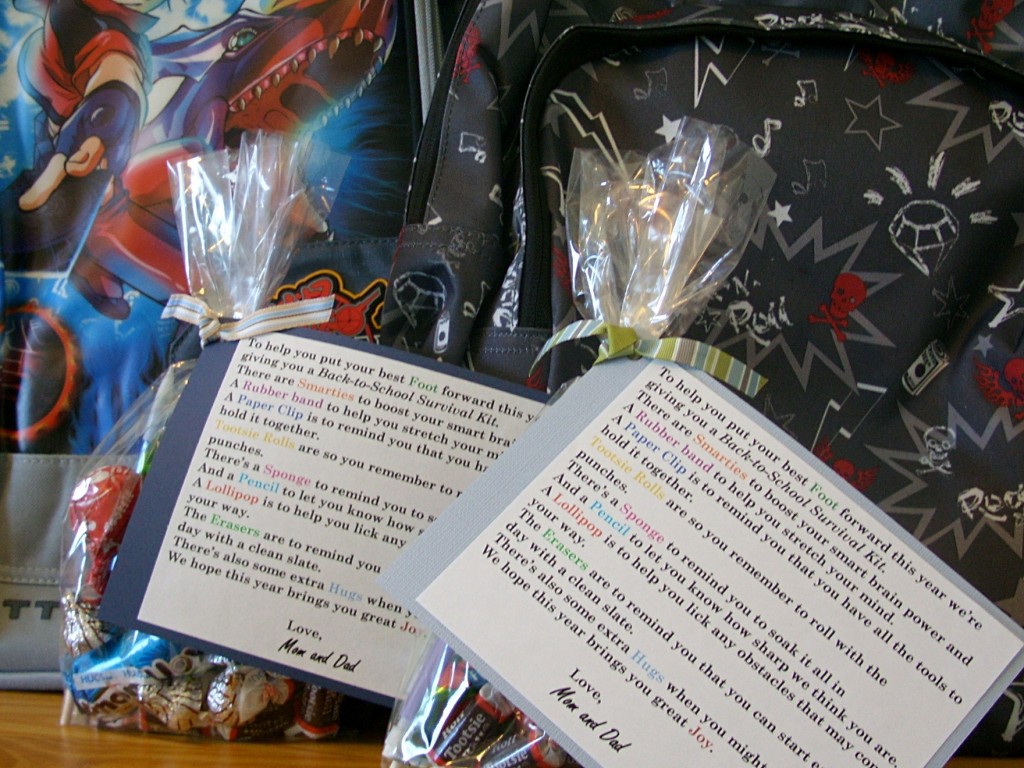 Have a wonderful day! I'll be back tomorrow.