We decorate a gingerbread house every year, usually the week before Christmas. Sometimes we make individual ones out of graham crackers and sometimes just one big one. This year we just made one and even had a friend over to help.
Decorating the house: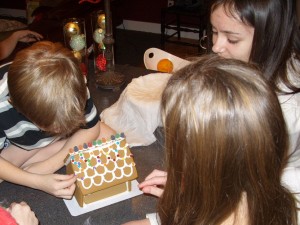 Ammon ended up sitting on the counter so he could reach better. No, it's not warm here. Ammon has shorts on because he had been playing in the snow and didn't want to take the time to put his snow pants on, so his pants were really wet:
This is what Amanda was doing while the other kids were decorating the gingerbread house. Texting and pretending to participate: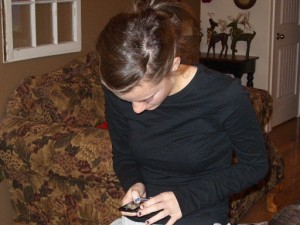 The finished product with the artists:
It's not going to stay this way for long. Ammon starts picking the candy off around the second day: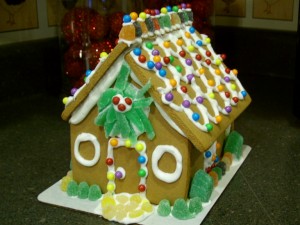 By the way, that green design above the door is a wreath.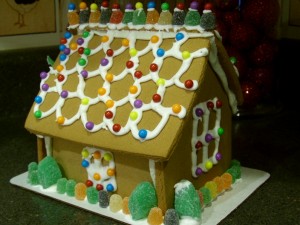 Happy Holidays!