I'm taking a small Christmas decorating and craft break to bring you an update on Amanda's room. I was working on her room before the job loss. At that time everything came to a screeching halt. Then right before her birthday I thought "why?" So I searched throughout the house and in the basement storage to find things that might work in her room. Her colors are brown, yellow, and white. I won't be using all these things but I brought them all up to her room to decide which one's I wanted to use.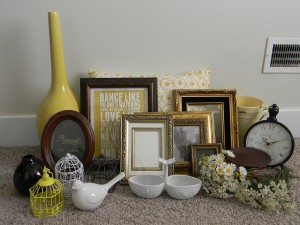 I did all this while she was at school as a surprise for her when she came home. Her bookcases were all white and a little blah. I had a roll of wrapping paper (from Dollar Tree) in my stash so I decided to decorate the back of her bookcases using it. I cut it to size, then used globs of hot glue to hold it in place. I like using hot glue for these types of projects. It holds it really well but when you're tired of it, it peels right off.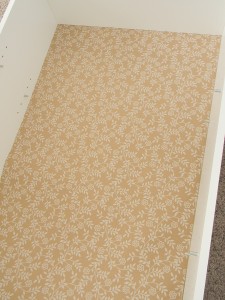 Now comes the fun part. I added things back into her bookcases. She's had the little music box for a few years and purchased it herself from a thrift store. The little picture came from a yard sale for .25 cents. And the white bird is from my stash.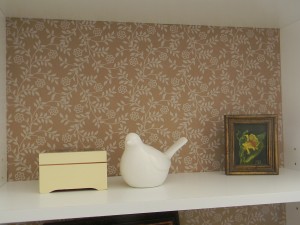 I printed this print off the computer. I'm sorry I don't remember what blog it came from. If you know please leave me a comment so I can give them credit. I had the frame. The little vase and flowers are from my stash.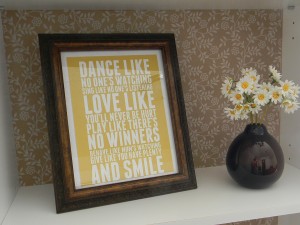 Yes, I know her fish needs to be cleaned. That's her job and I'll make her do it right after school. The double fish bowl (?) came from Pier 1 about a year ago.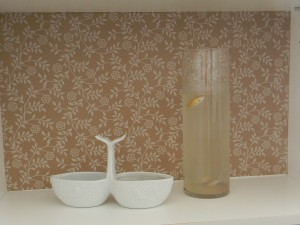 Some of her books are on this shelf. The white elephant came from Ross a few years ago. I bought 3 of them, because I thought they were so cool. Amanda has one, I have one in my craft room, and I gave one as a "white elephant" gift. Funny, huh? The bottom shelf holds her magazines.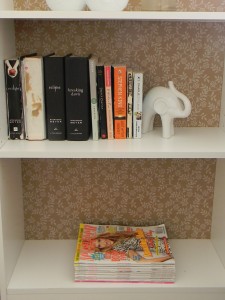 I love how having the wrapping paper on the back makes everything in the bookcase "pop". The vase at the side of her bookcase is one of my favorites to use throughout my house. I'm going to have a hard time not stealing it back.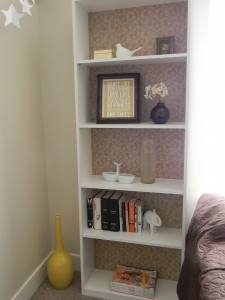 Amanda hung these stars in her room a few days ago. They say: love, snowboarding, joy, peace, happiness.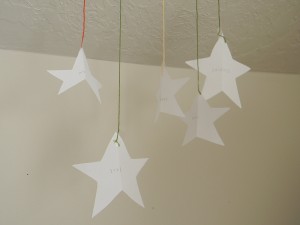 So I thought the bird cages would look perfect hanging on the other side of the room. These were purchased at Michael's in their $1 section many months ago. I was originally going to use them somewhere else.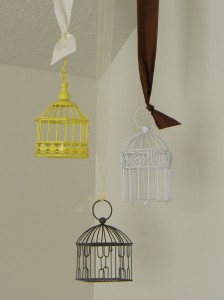 So here's the "before".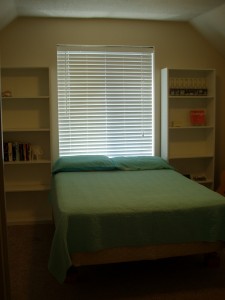 And here's the "after". I still have the other bookcase to finish. She came home from school before I was done. I'll finish it later this week and show you, because I know you won't be able to sleep until I do. There's still a lot more in the room to do until it's complete, but I was amazed what I could do with the things I already had in my home.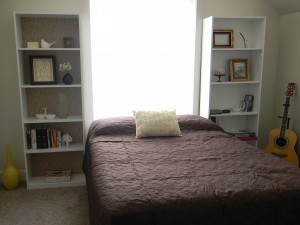 Oh, she loves it! And was very surprised.
I'm linking to:
Friday Free For All at Sassy Sites
Frugal Friday at The Shabby Nest
Frugalicious Friday at Finding Fabulous
Remodelaholics Anonymous at Remodelaholic
Saturday Nite Special at Funky Junk Interiors
DIY Project Parade at The DIY Showoff
Truash to Treasure Tuesday at Sassy Sites
Creative Share Blog Hop at The Trendy Treehouse
Hookin Up With HOH at House of Hepworths