Make 4th of July Parade Bags to keep the kids tummies full and them entertained before the parade gets to them.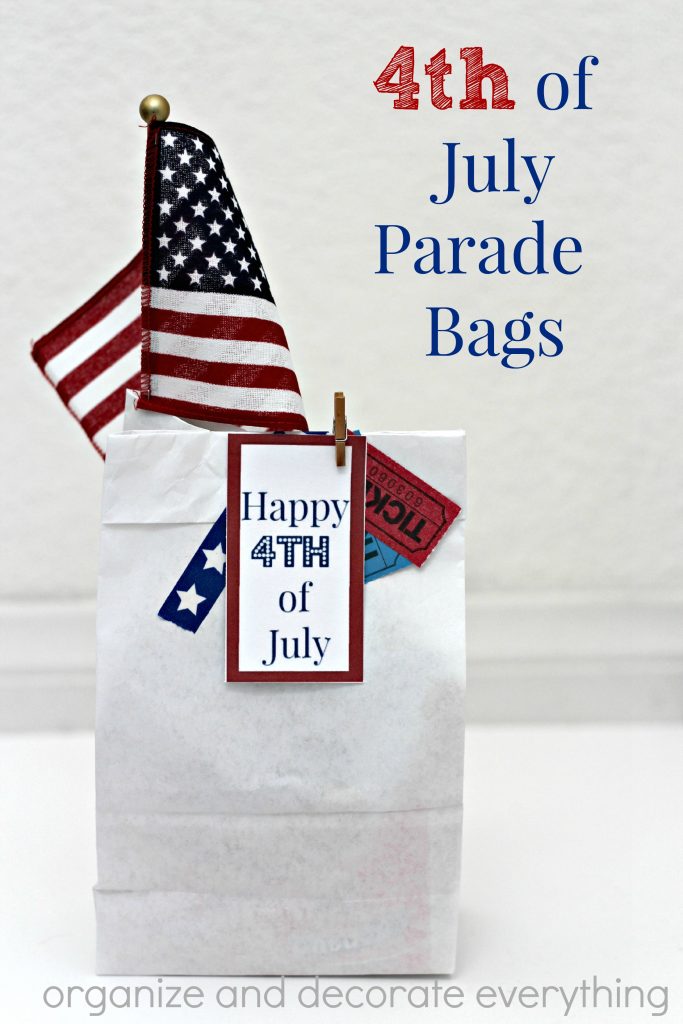 We're a parade lovin' family. But as much as we love them there is also a lot of waiting. The kids always seem to get hungry and want to eat everything that passes them by. I don't want to be buying and handing out food the whole time so I decided making Parade Bags for each kid would be the best solution.
The bags include everything they will need to keep their tummies happy during the parade, plus a flag to wave and glow bracelets for later in the day. You can add more toys or trinkets if you like, but if you read below we have other activities we do as a family. Since they have individual bags they can eat when they want and when it's gone, it's gone. They can even put more treats in their bags that are handed out from the parade.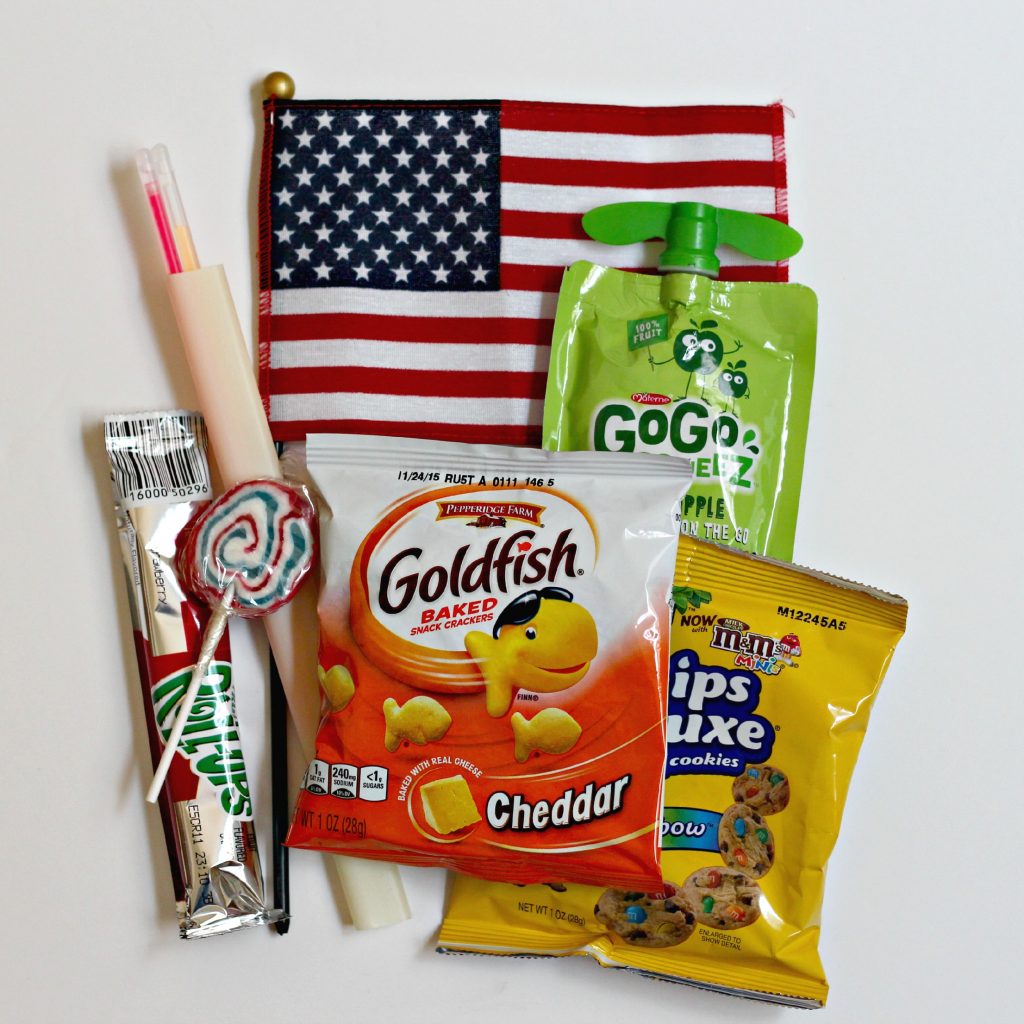 Of course I had to decorate the bags but I kept it really simple using plain white lunch bags, carnival tickets, mini clothespins, washi tape, and printable tags. The tickets were purchased from the dollar store. It would be easy to just use stars or whatever red, white and blue trinkets you might have for the outside of the bags.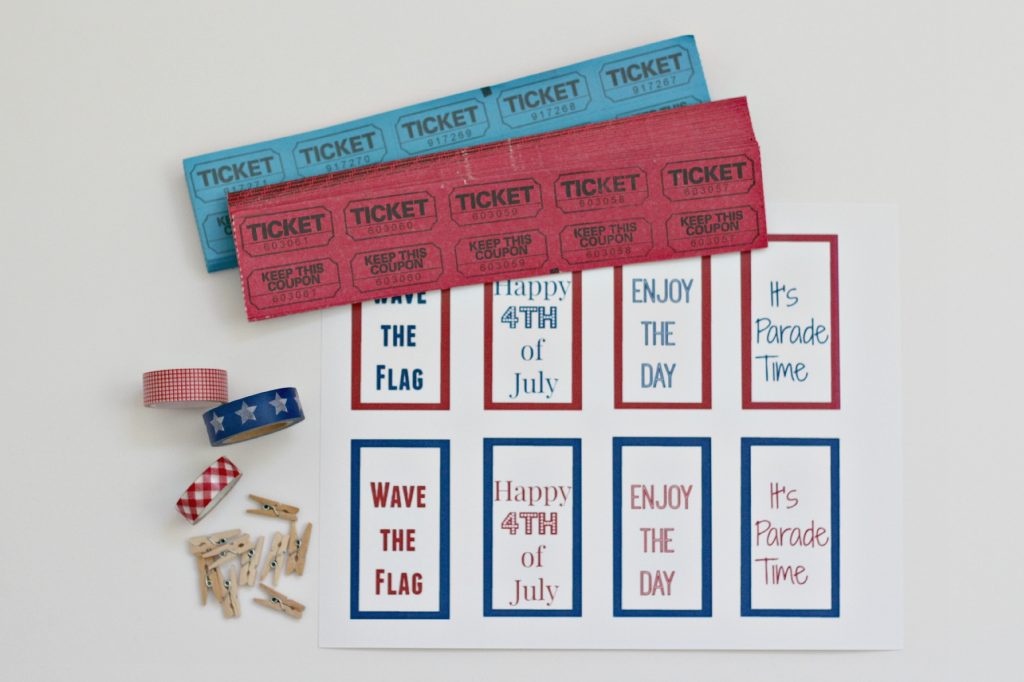 You can print out the 4th of July tags here. Just click on the link below.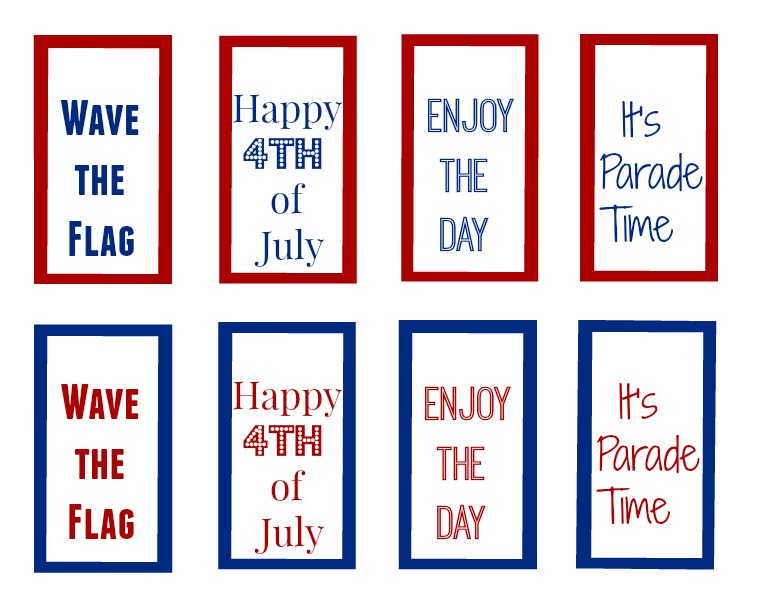 To make the bags: fold the white lunch bags down twice, about 1″ width.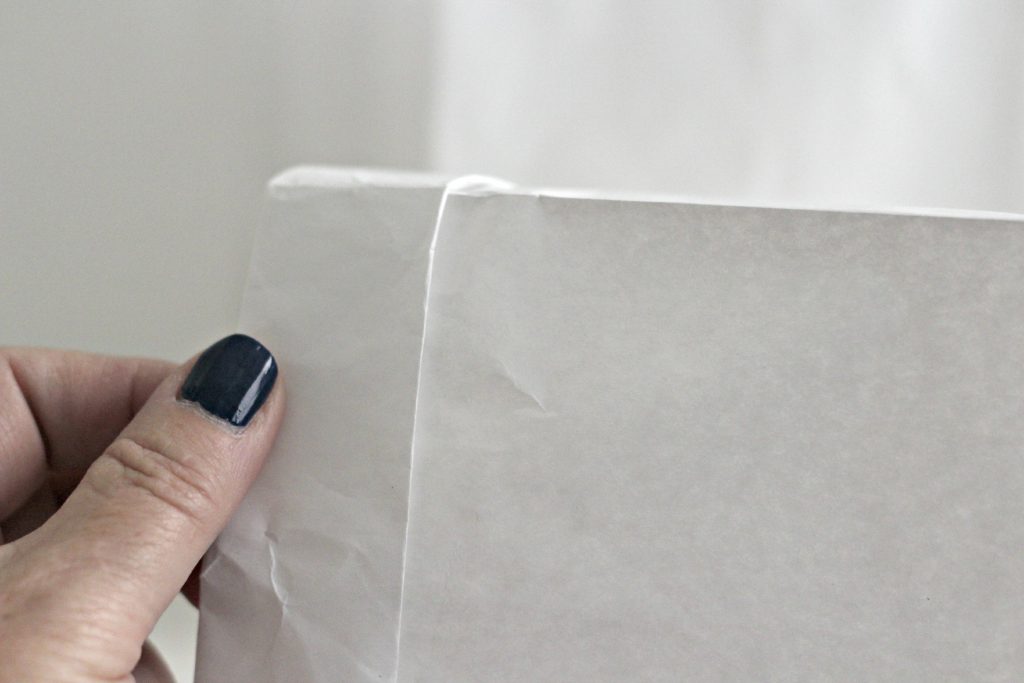 Then fill with all the goodies.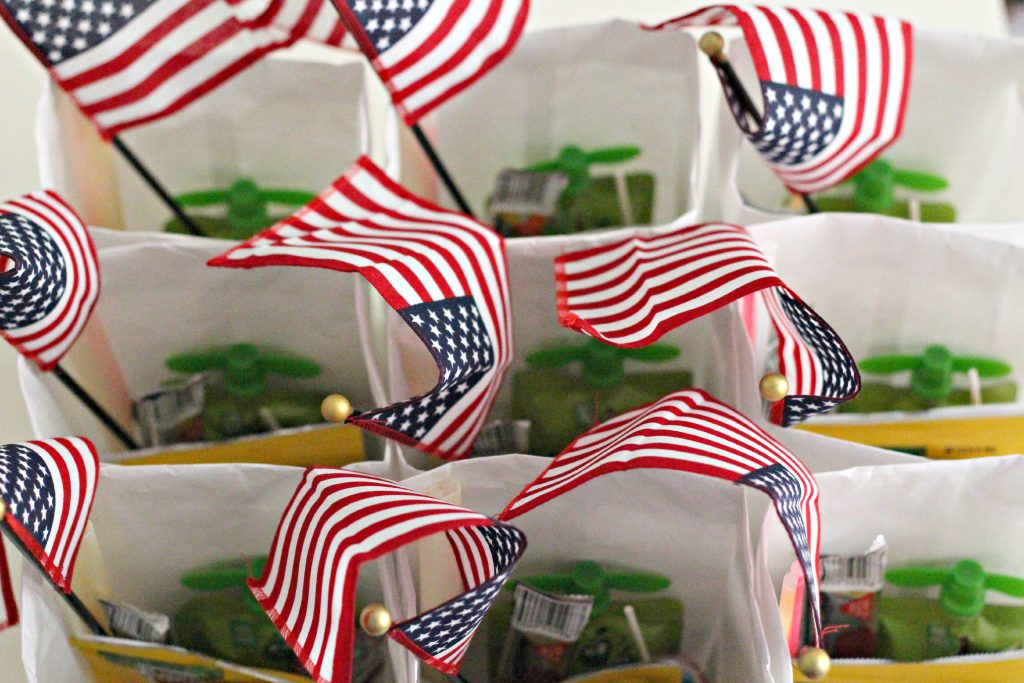 Keep the flag sticking out of the top then use the washi tape to secure the bag closed. Attach the tickets and tag to the front with a mini clothespin.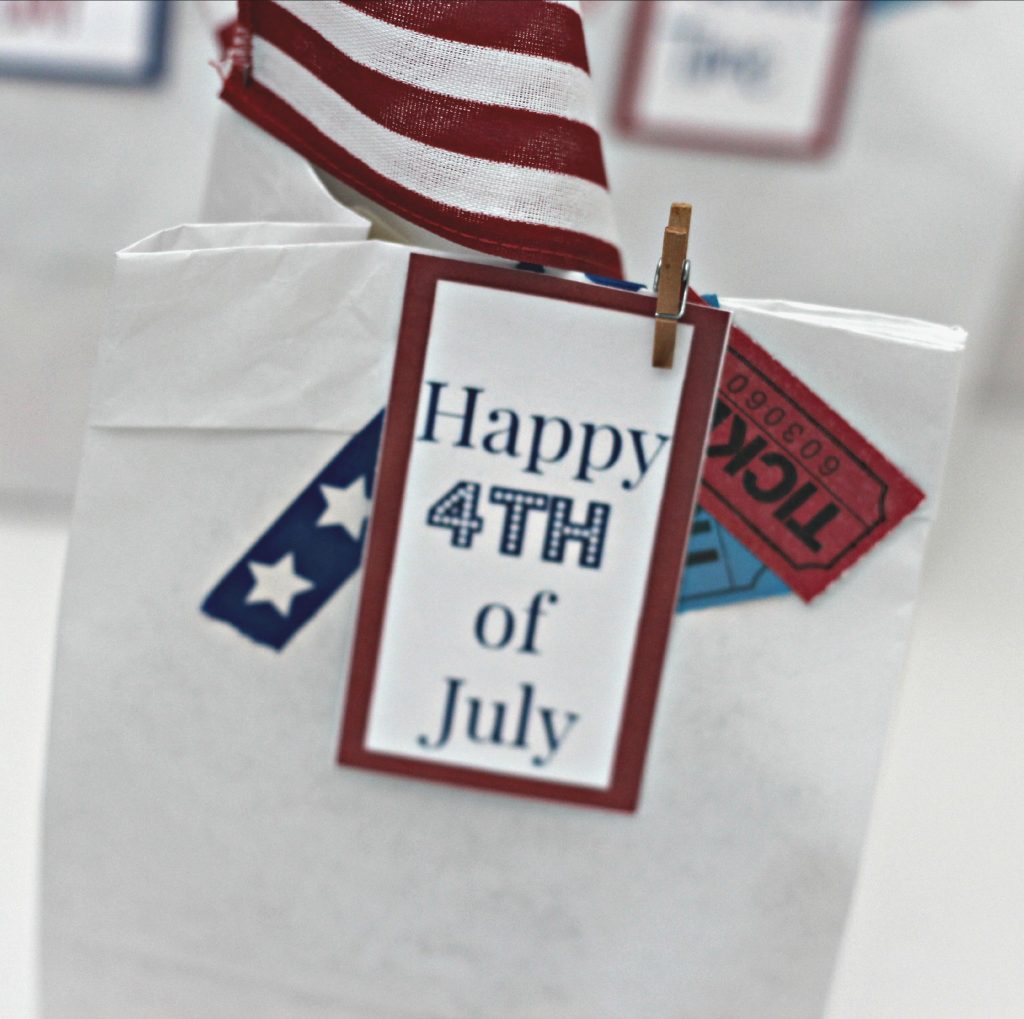 I love making things like this that don't take a lot of time but make the event even more special. The kids are going to love them!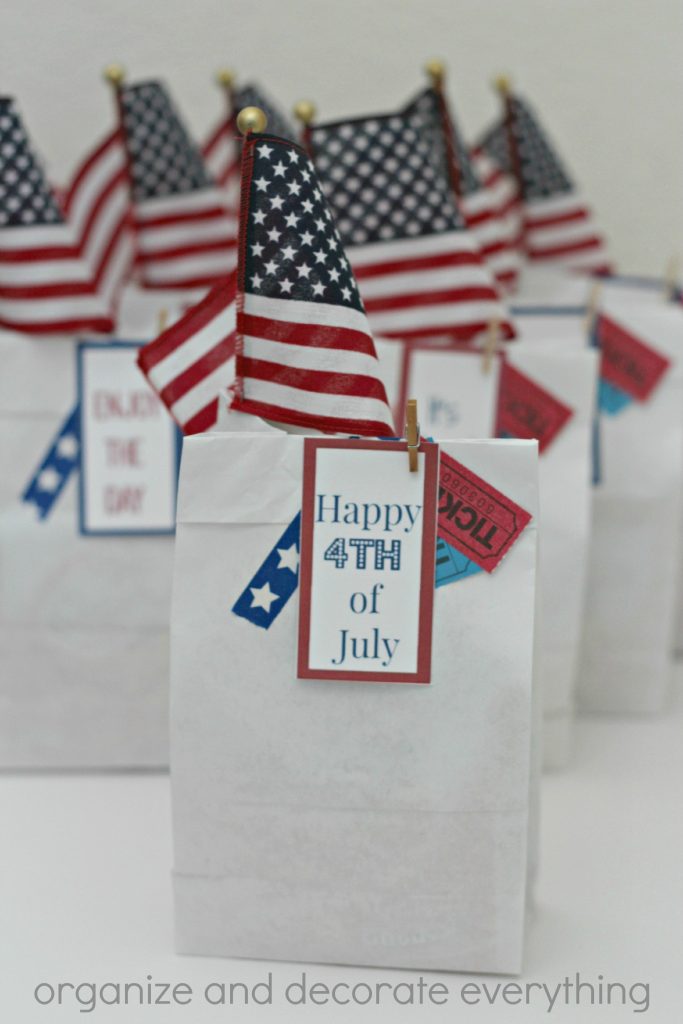 Here are a few more things I like to make sure the kids have with them to make parade watching more enjoyable.
Sunglasses
Hat
Games (board games and outdoor games)
Water bottles
Fan
Blanket
Sunscreen
If it's allowed in your area, stake out your territory the night before. We leave blankets and chairs to hold our place in a shady spot for the parade.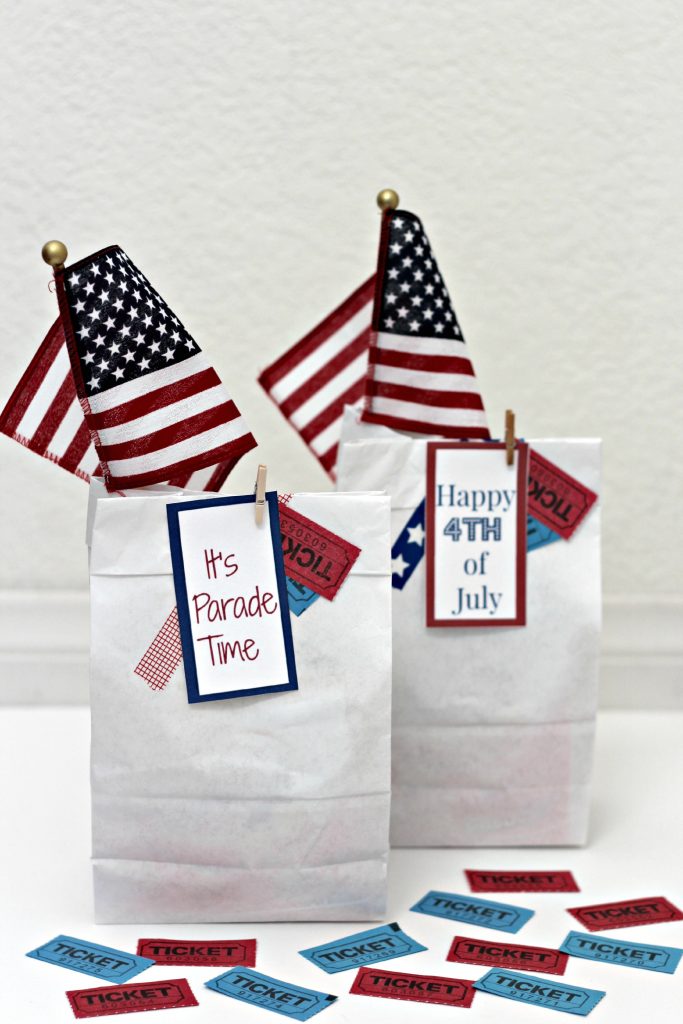 Have a relaxed and enjoyable time watching the parade.
Printables are available to subscribers of Organize & Decorate Everything. SUBSCRIBE NOW to get full access to all printables. I would recommend getting the posts delivered by email.