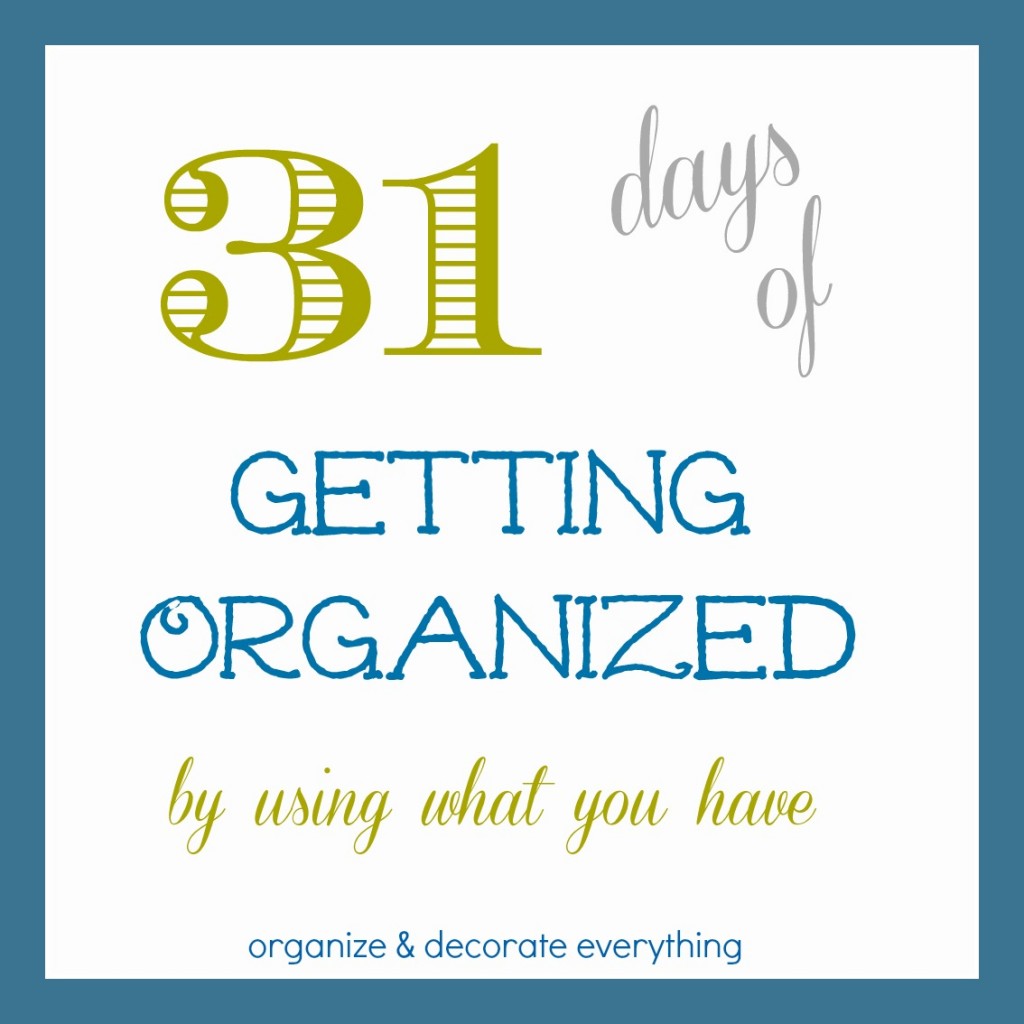 Welcome to Day 26 of 31 Days of Getting Organized by Using What You Have.
I don't like my phones exposed while they're charging. I know it's not a big deal but since it's so easy to hide them, I'm going to show you how I do it.
This size is only for one phone, but you can easily use a larger box for more phones. Start with a pretty box or just a plain box and cover it with wall paper or fabric of your choice. I love this textured box I bought at Staples. It was only $2-3 and I love the rich texture.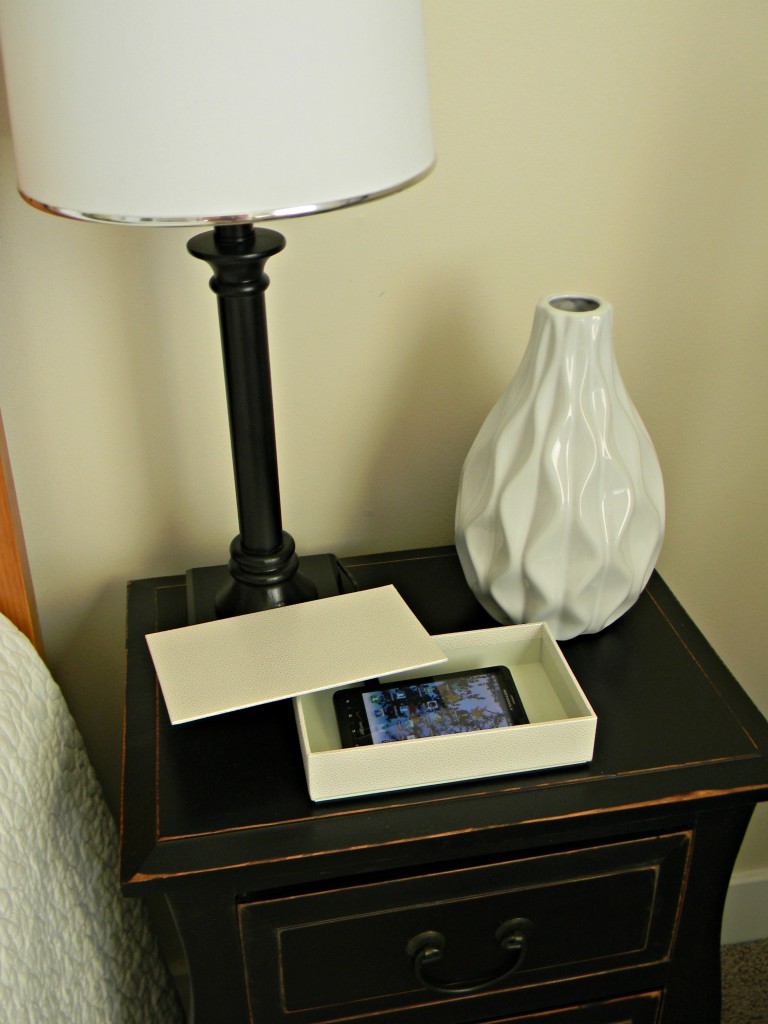 I used my Big Bite Crop-odile to punch a few holes to make one large hole in the back of the box. If you don't have a heavy duty punch you can use a box cutter or awl to make a hole in the box. The placement of the hole depends on your phone. Only make the hole big enough for the charger cord to fit through snuggly so it doesn't fall out the back. I love that my phone is hidden now. Doesn't it look great on my nightstand?
See you tomorrow for the next post in the series 31 Days of Getting Organized by Using What You Have: Organize With Over-the-Door Shoe Organizers