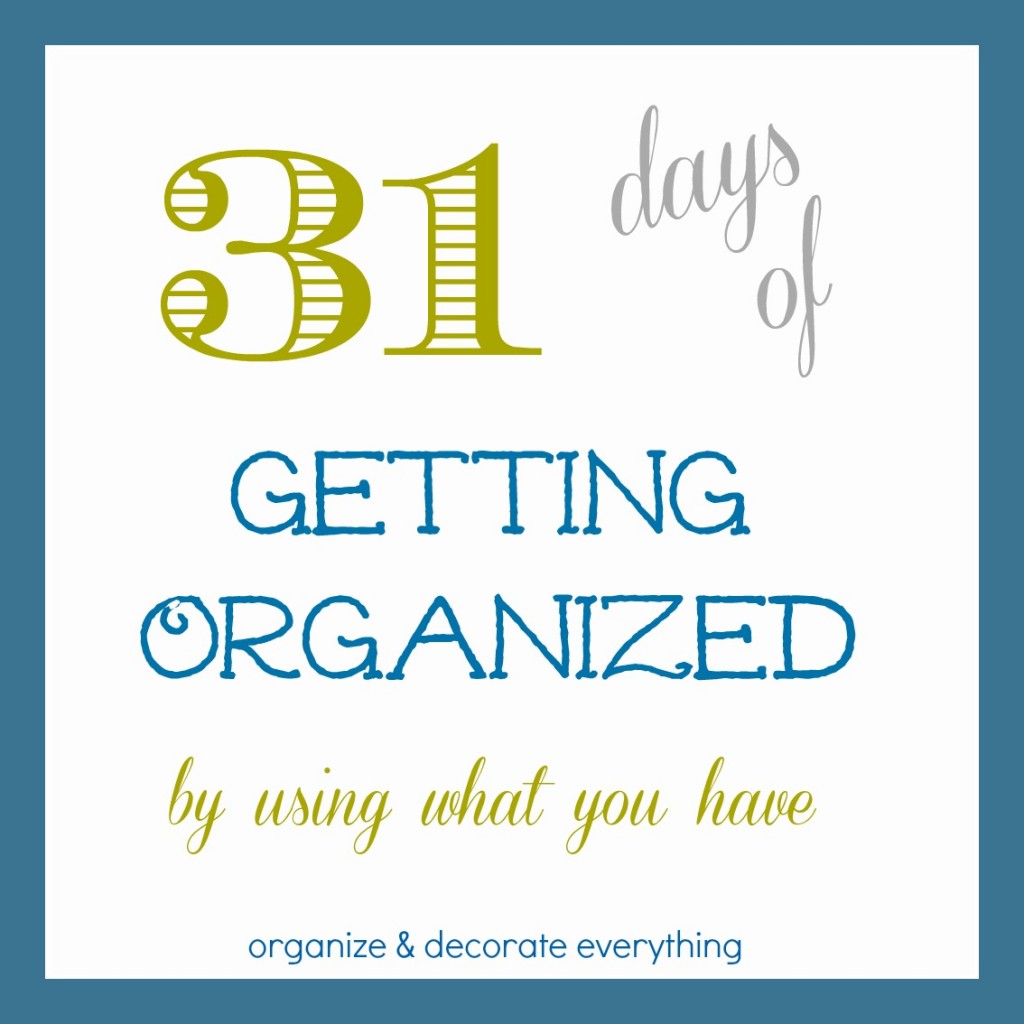 Welcome to Day 2 of 31 Days of Getting Organized by Using What You Have.
Today I'll be sharing one of my favorite things to use while organizing. Glass Jars! Do you want to know the best thing about glass jars? They're available to you almost anytime you want them. Seriously, if you need a jar, just eat a jar of pickles and you're good. And I have to say that almost anything looks great enclosed in glass.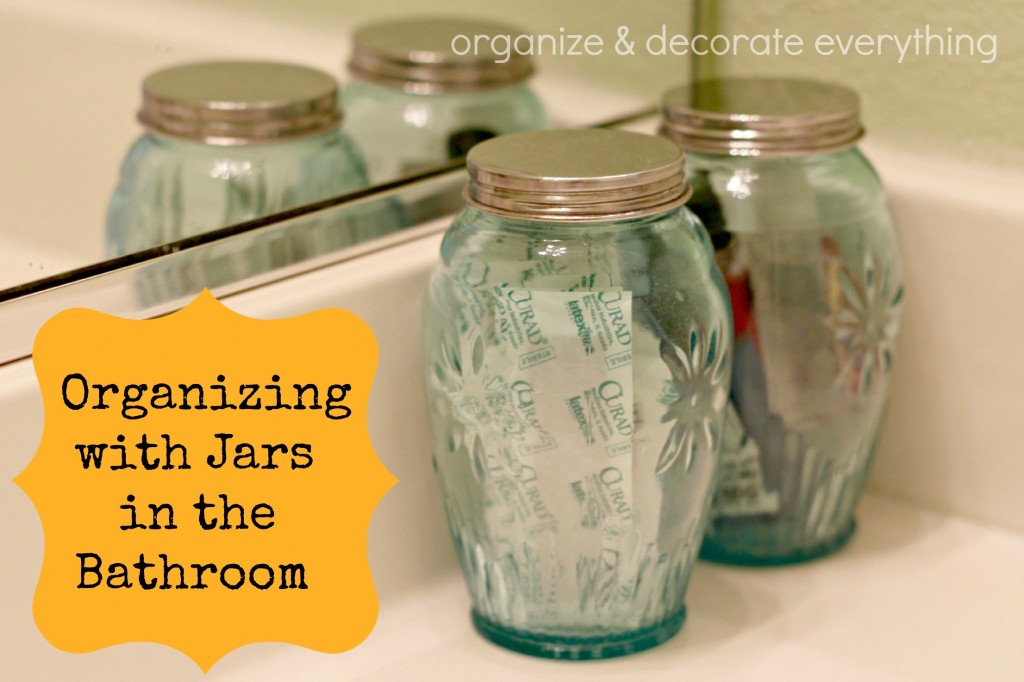 These jars are at least 15 years old. I started with 3 but one broke a few years ago. They started out as jars of specialty jams. Aren't they beautiful? They even make band-aids and hand sanitizer look good. Look for jars with interesting shapes, color and designs to add even more interest.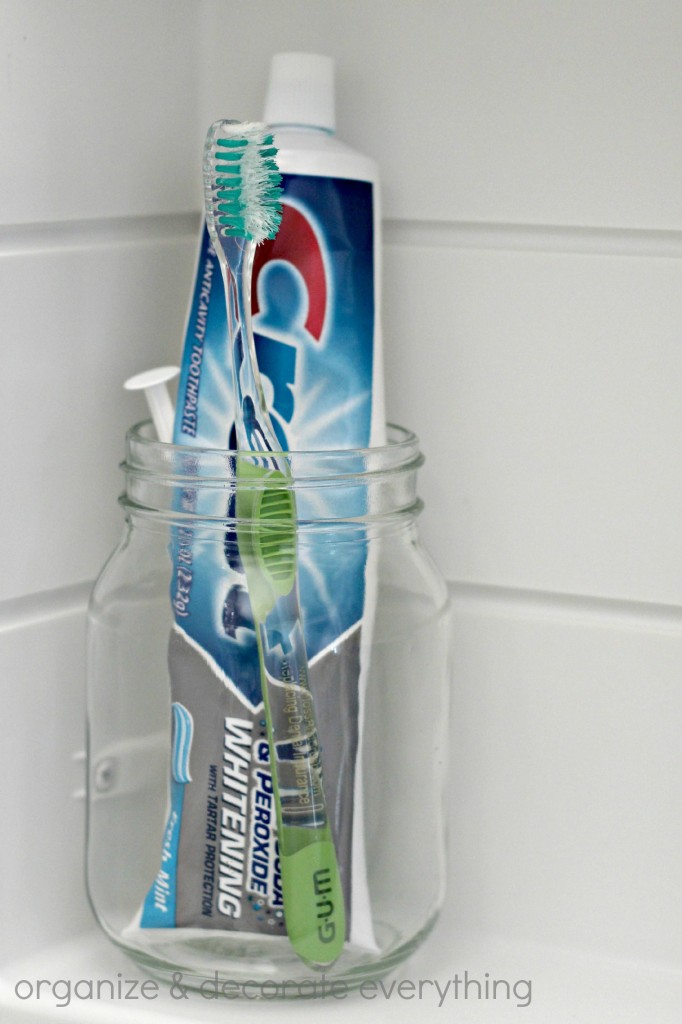 I have major issues with toothbrushes touching each other plus everyone in my family likes a different toothpaste so this is the perfect solution to keep everything separate and together. And it didn't cost me anything.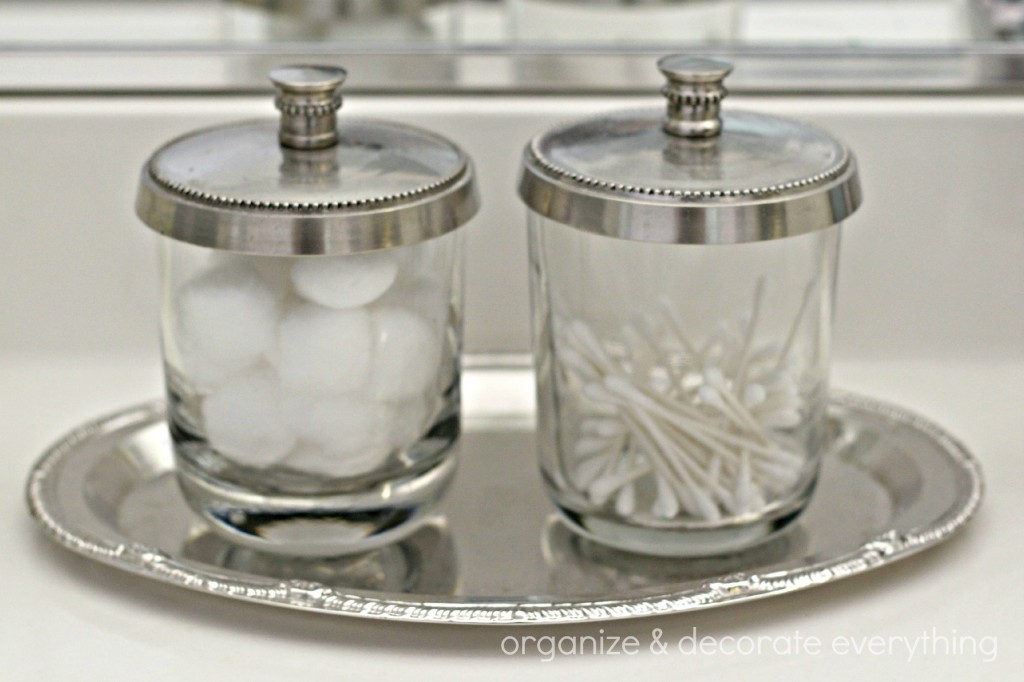 See what I mean about everything looking better behind glass? The tray cost me $1 from Dollar Tree and the glass jars were from my friend. I hate the packaging cotton balls and q-tips come in. They're a mess to try to keep under control in the bathroom drawer or cabinet so the jars work perfectly to keep them organized and easily accessible.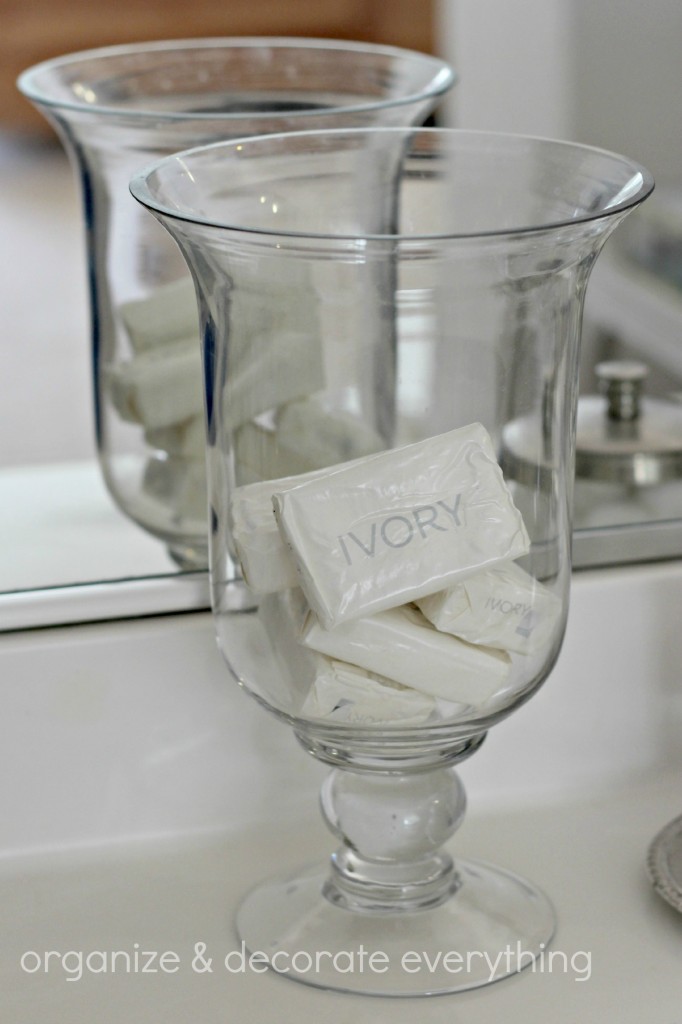 My husband goes through soap faster than anyone I know. By having it in a jar on the counter I know exactly when I need to buy him more and it looks pretty awesome too.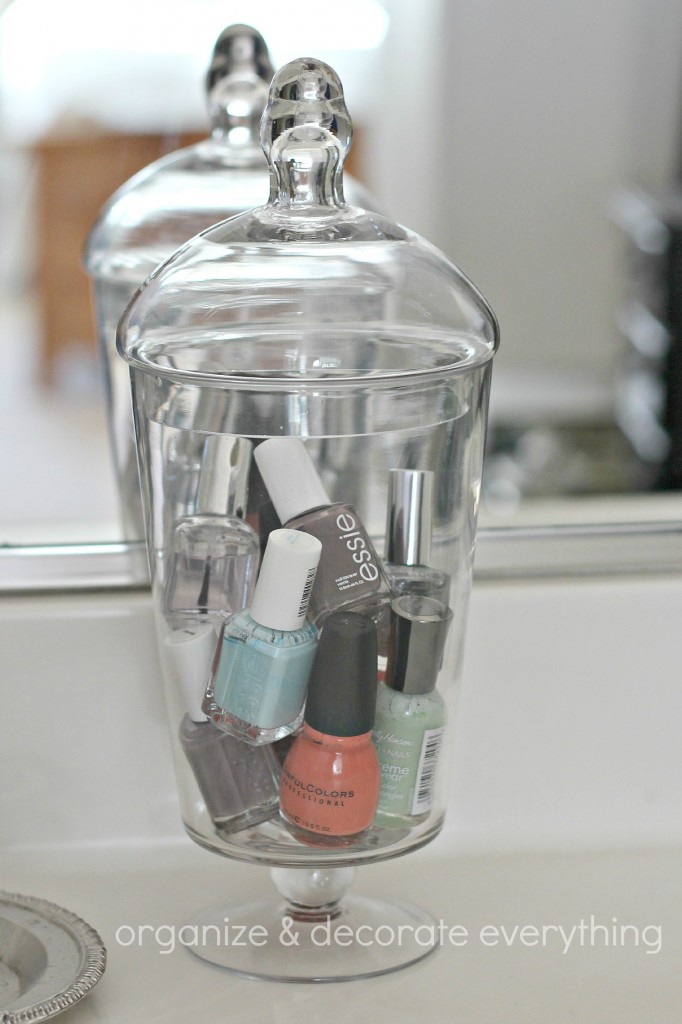 If you get an awesome jar filled with candy as a gift, keep it and re-purpose it! If my husband can have a pretty jar filled with soap then I can have a pretty jar filled with nail polish, plus it adds wonderful color to the bathroom.
Here are some more great ideas I've gathered from Pinterest.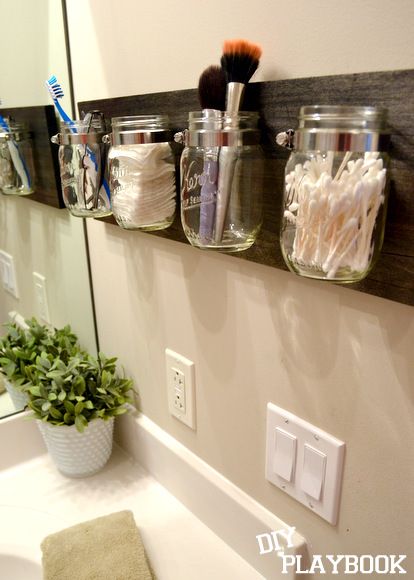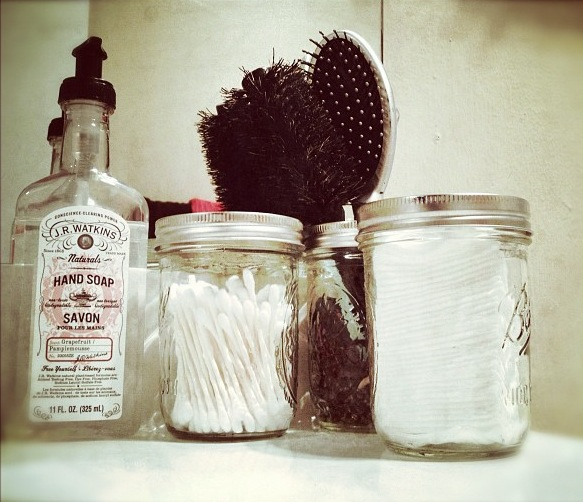 Unknown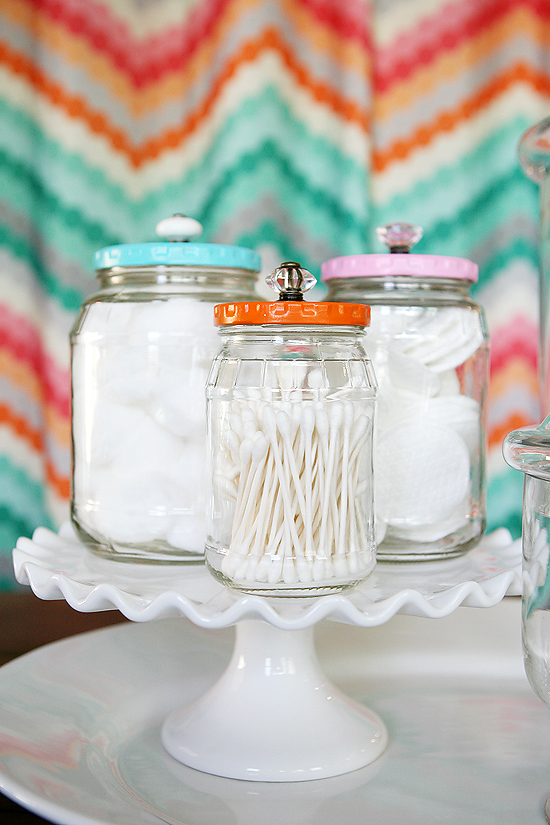 So find some jars today and get your bathroom organized. Wouldn't that bunch of makeup brushes look great in a mason jar?
See you tomorrow for the next post in the series 31 Days of Getting Organized by Using What You Have: Jars in the Craft Room