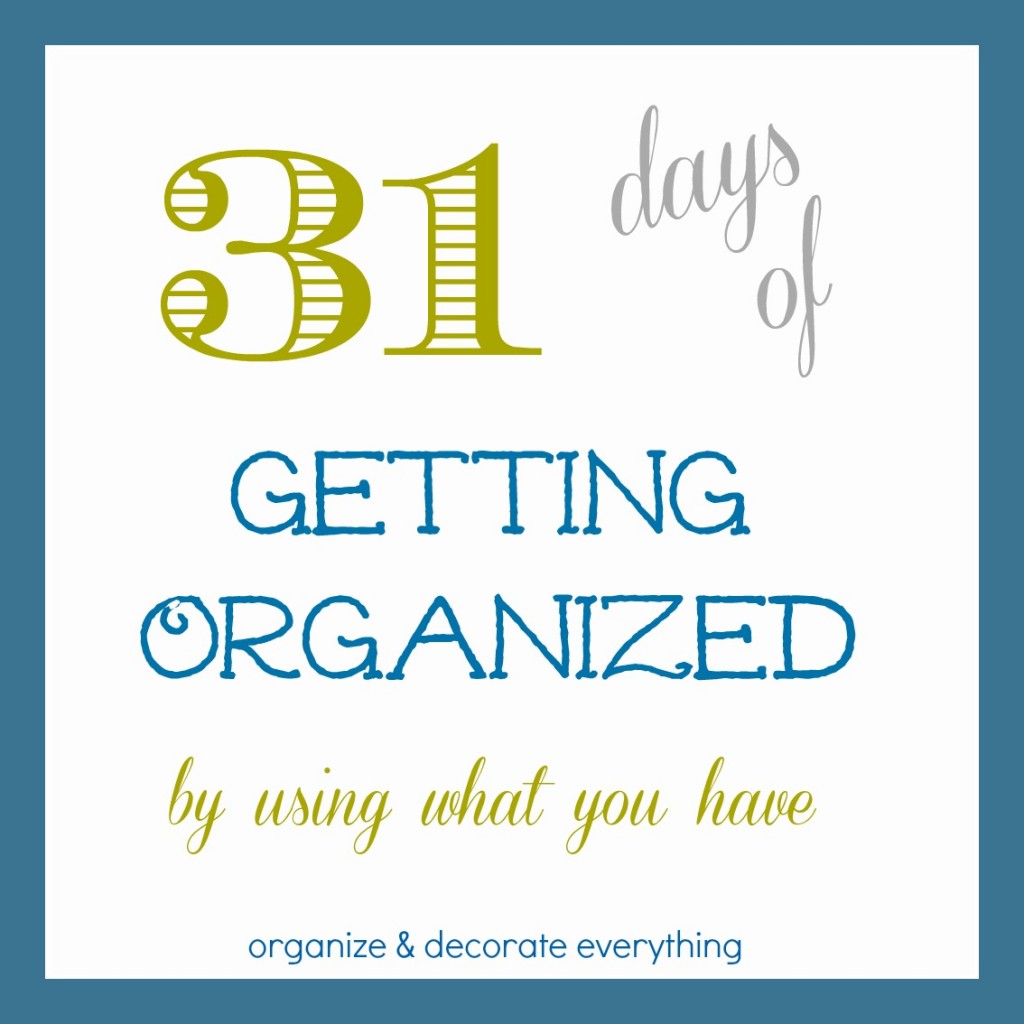 Welcome to Day 13 of 31 Days of Getting Organized by Using What You Have.
Please excuse my lack of personal pictures the last couple of days. My computer crashed and I don't have access to my pictures right now, but I'm trying to keep this series going so yesterday and today I will be using other pictures for inspiration. I hope to have everything restored by tomorrow. Fingers crossed!
I love pretty little bowls, ones with designs or those special one of a kind ones you find in specialty stores or antique shops. But you can use any kind of bowl to help keep you organized around the house. Here are a few ideas:
Use colorful bowls as a charging station for your phones and other electronic devices.
First Aid Kit Drawer by Martha Stewart
Bowls for Jewelry by Bright Bold & Beautiful
Bowl for small items and keys by the door by The Late Afternoon
Make up Drawer by A Beautiful Mess
Laundry Room Supplies by BHG
Sewing Supply Storage by How To Sew
Vacation Mementos by Real Simple
I think I've used bowls to help me organize every room of my house. I've used them on my side table for jewelry and small items, in my craft room for embellishments and other small items, in the bathroom for nail polish, in my office for supplies, and the list goes on and on. Do you organize with bowls? Where are some places in your house you can start?
See you tomorrow for the next post in the series 31 Days of Getting Organized by Using What You Have: Mail Holder and Sorter