I've been hunting for new curtains for 10 months, with no luck.
My living room window is small and I wanted to add curtains to make it feel larger.
I can't believe what a huge difference it made.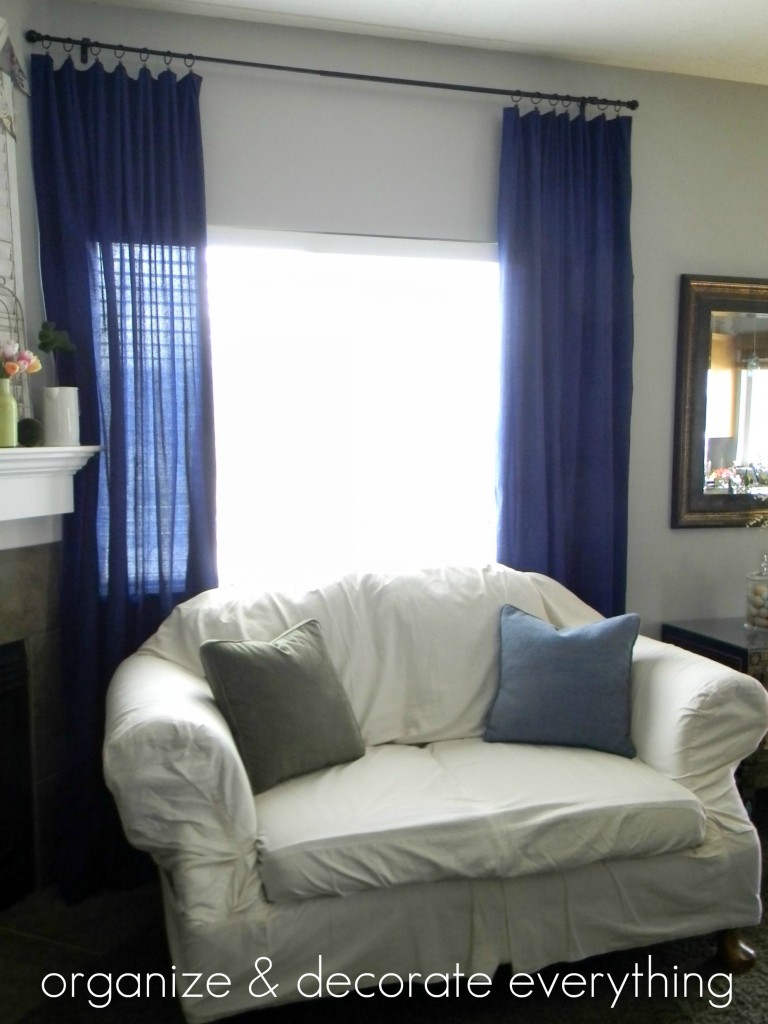 Because I have 9 feet ceilings, all the curtains I wanted were way to expensive.
Then I found these tablecloths at Target on clearance for only $6.48 each.
$12.96 for curtains! What a deal!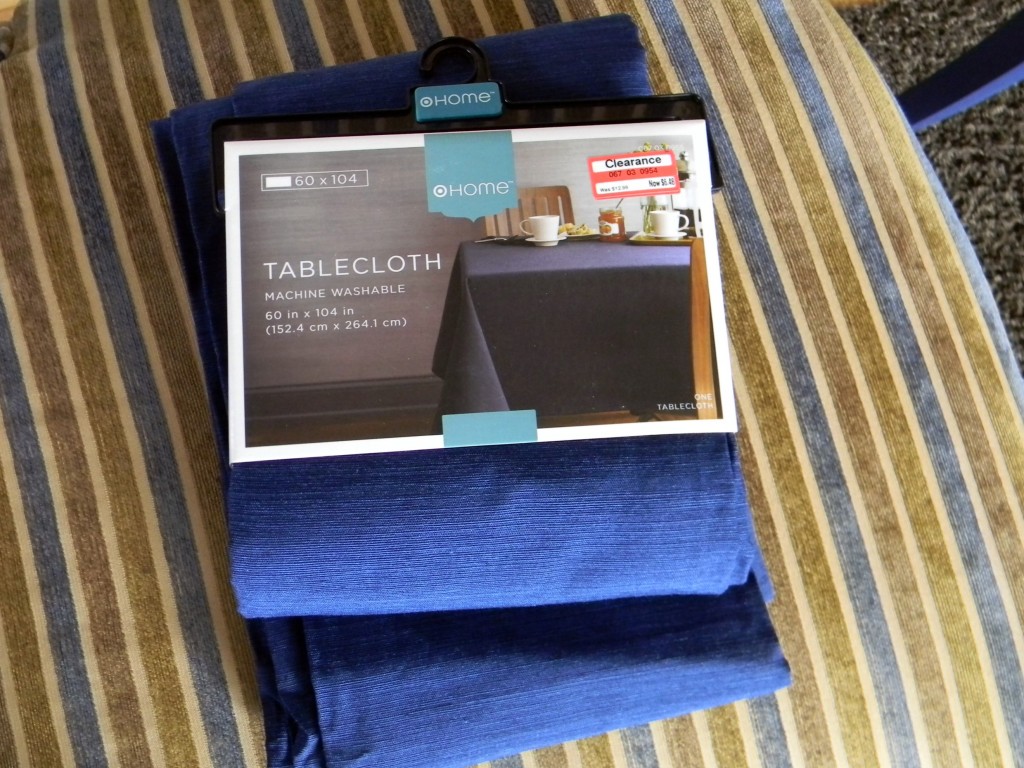 Then I bought curtain clips from Ross for only $3.
You know how I have this weird aversion to measuring anything (maybe that explains why my girls have such a hard time with math).
I'll show you how you don't have to measure between the clips.
First I clipped the rings about 1 1/2″ from each end, then I folded the curtain in half and clipped in the middle.
That left 4 rings so I folded each half of the curtain in thirds to find the placement of the 2 clips on each half.
Super fast and easy and no measuring.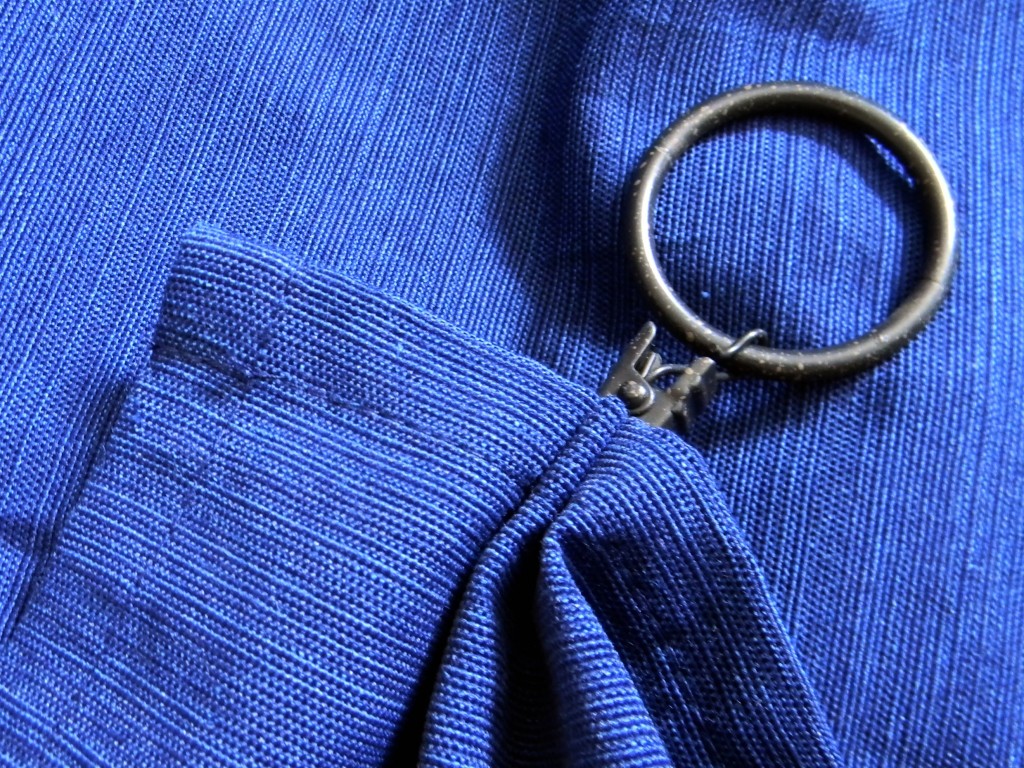 I made simple pleats in the curtain by making 2 folds and clipping them together on the back of the curtain.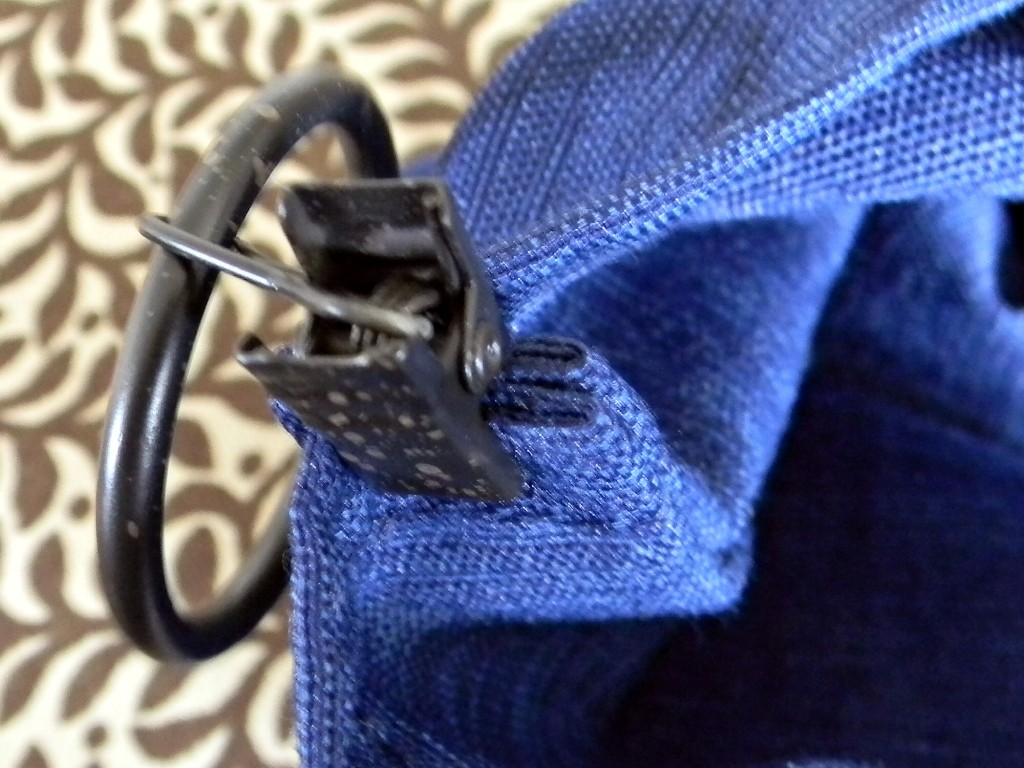 I love how the pleats turned out.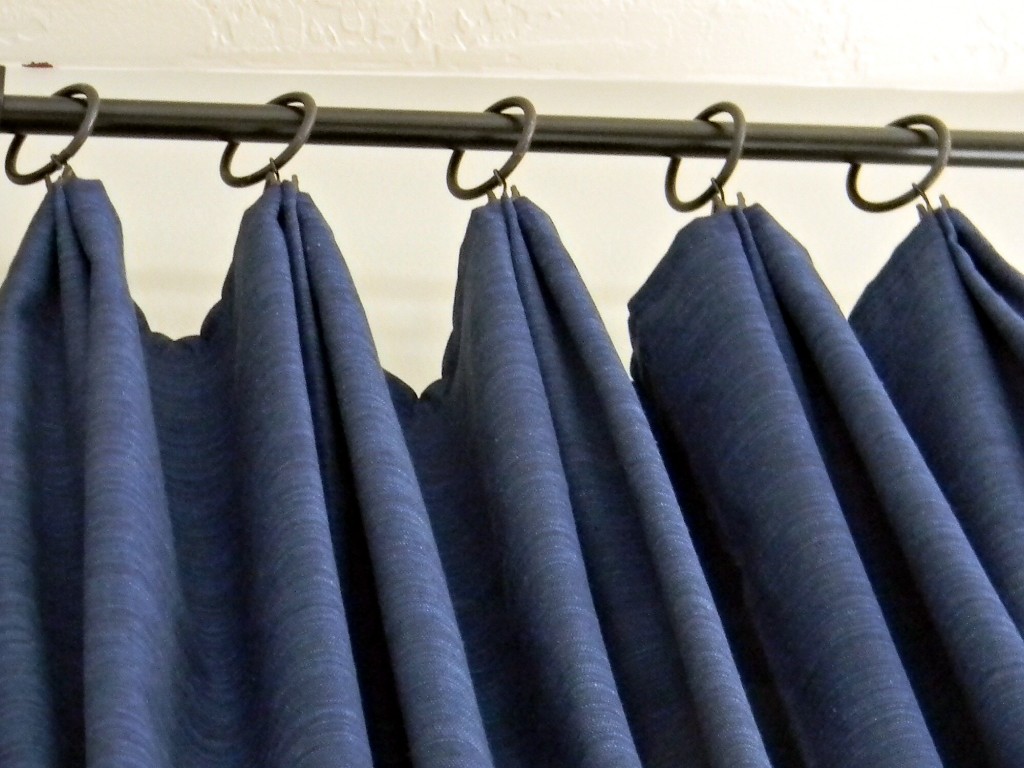 I like how they puddle on the floor just a tad too.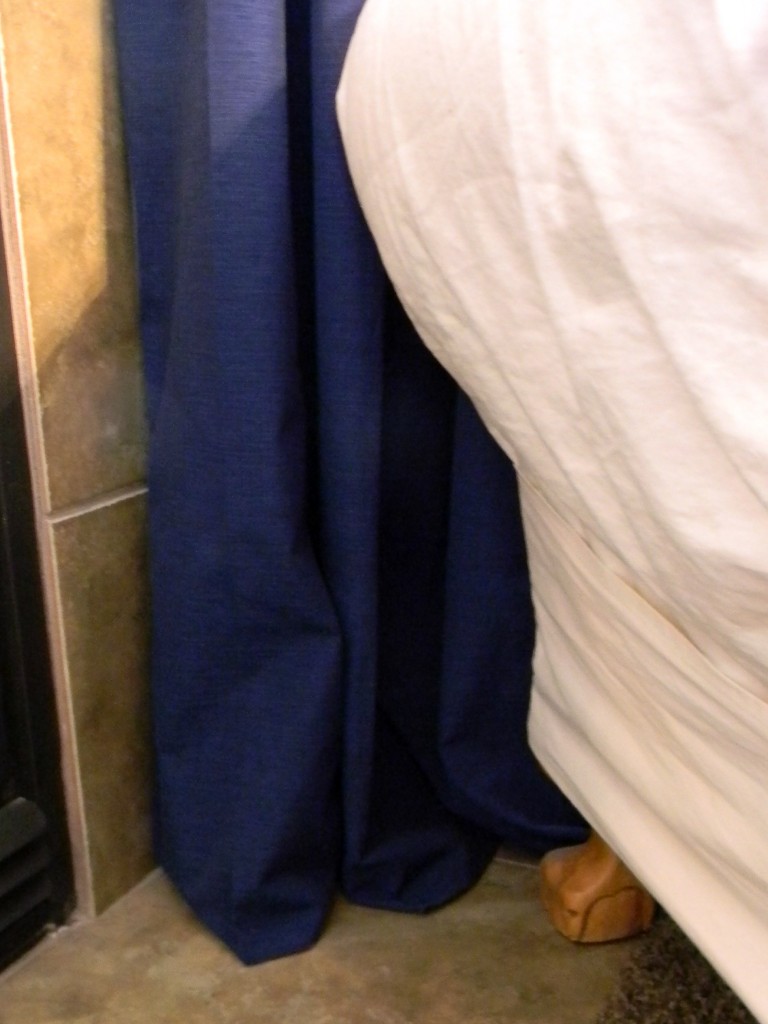 You might notice something is missing from the mantel.
We had a little mishap while putting the rod up.
Hopefully I can get it glued back together. I love this frame.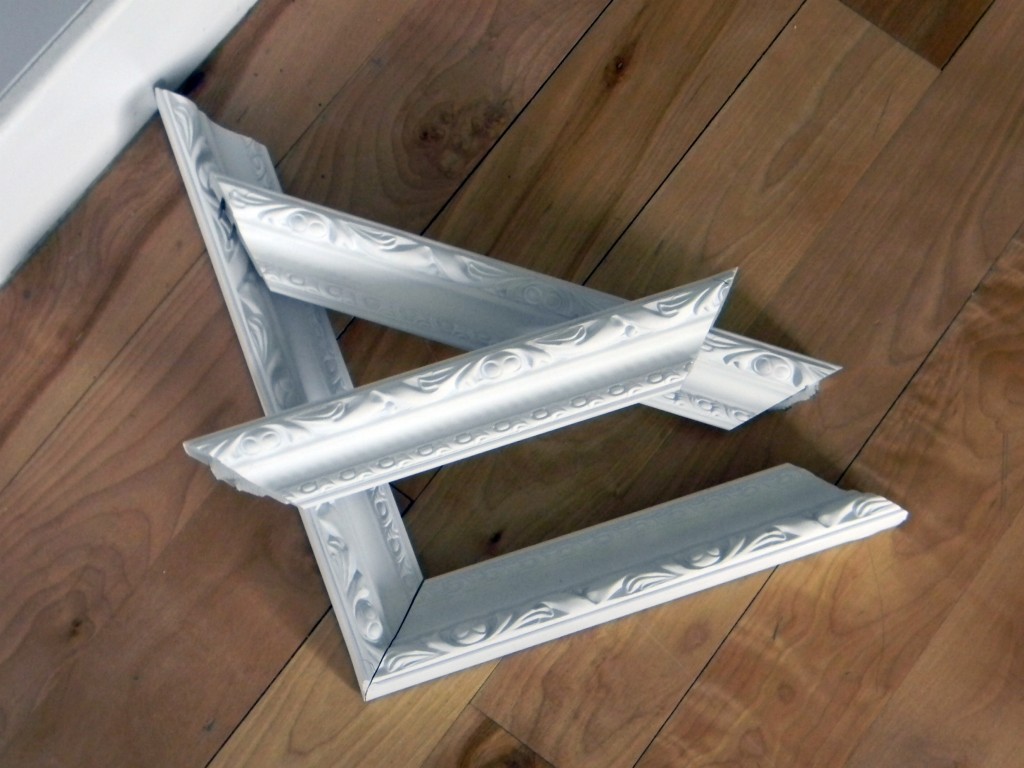 I was deciding between the blue or green table cloths but decided on the blue because of this little table on the other side of the room.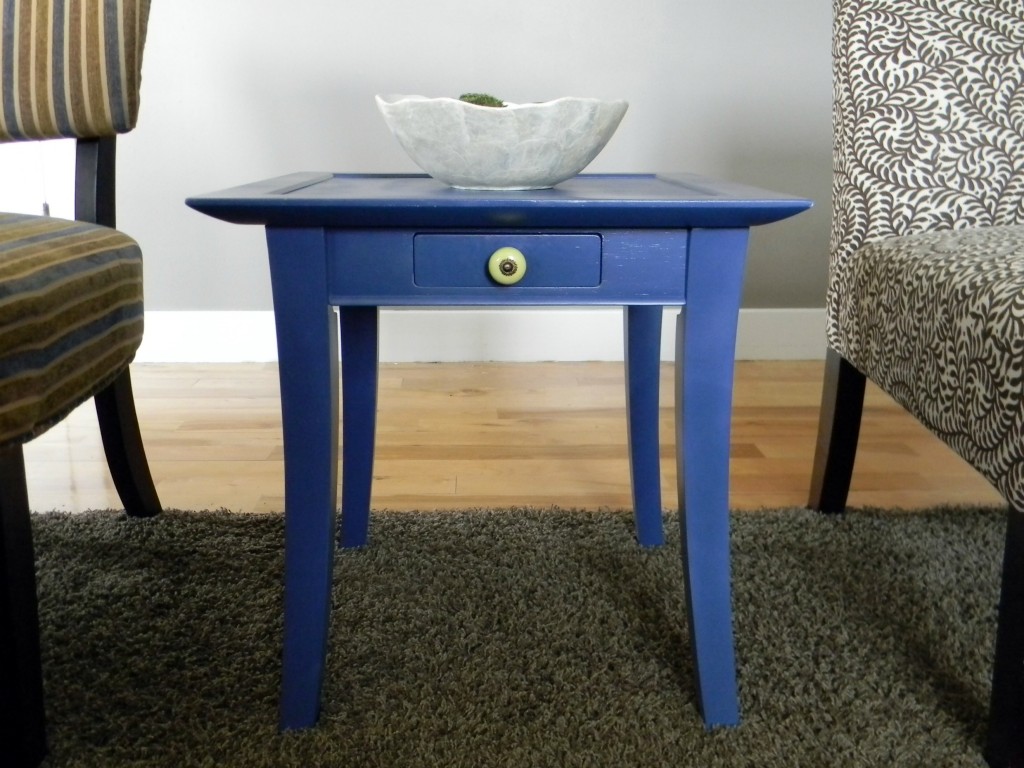 Another great thing about the table cloths is that I didn't have to alter them in any way to use them as curtains.
I just ironed, clipped and hung them.
And they make the window look so much larger.
Now I just need to sew my pillow covers. I can't wait to show you.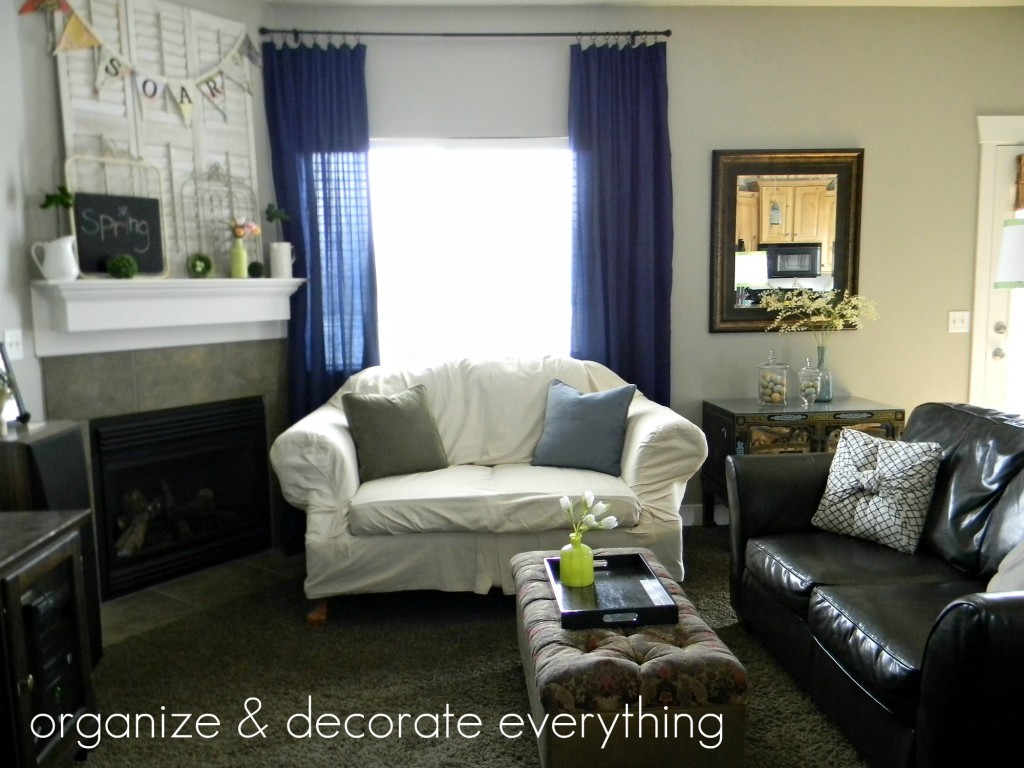 I'm linking to these awesome blog parties:
Delightfully Inspiring Thursday Party at Delightful Order
Weekend Bloggy Reading Link Up at Serenity Now
Weekend Wrap Up Party at Tatertots and Jello
DIY Project Parade at The DIY Showoff
Sunday Showcase Party at Under the Table and Dreaming
Weekend Warrior link Party at Ask Anna
Make It Monday at Brassy Apple
The Weekly Round Up at It's a Blog Party
Frugal Friday at The Shabby Nest
Best DIY Projects of April at Beneath My Heart
Delightfully Inspired Thursday Party at Delightful Order
Check Out These Related Posts