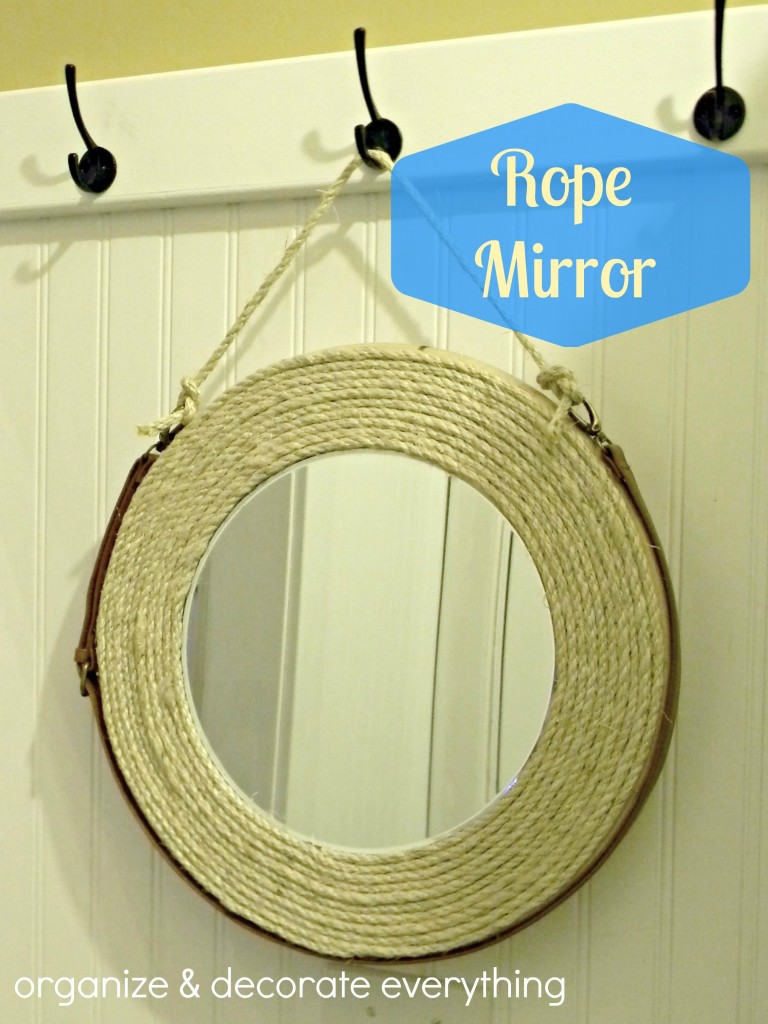 I was on Studio 5 for their IKEA + $10 Challenge. I was asked to take an IKEA lazy susan and turn it into something I would use. One of the first things I thought of making was a rope mirror. I fell in love with a rope mirror from Pottery Barn but the $150 price tag was just a bit out of my range. This one ended up costing me the lazy susan ($7.99) plus $4.99 for the mirror and $1.50 for the rope.
I started by attaching the mirror to the center of the lazy susan using wood glue. Take the felt bumpers off the back of the mirror first. The mirror was slipping a little so I used tape to keep it in place until it dried.
I couldn't clamp it because I was worried about breaking the mirror so I put a piece of cloth on top, then stacked on some heavy plates. Let it set over night to dry completely.
Start next to the frame and wrap the rope around the mirror using hot glue to hold it in place. Continue wrapping, keeping the rope close together, continue until you get to the outside of the lazy susan. I think I used about 6 sticks of hot glue to adhere the rope.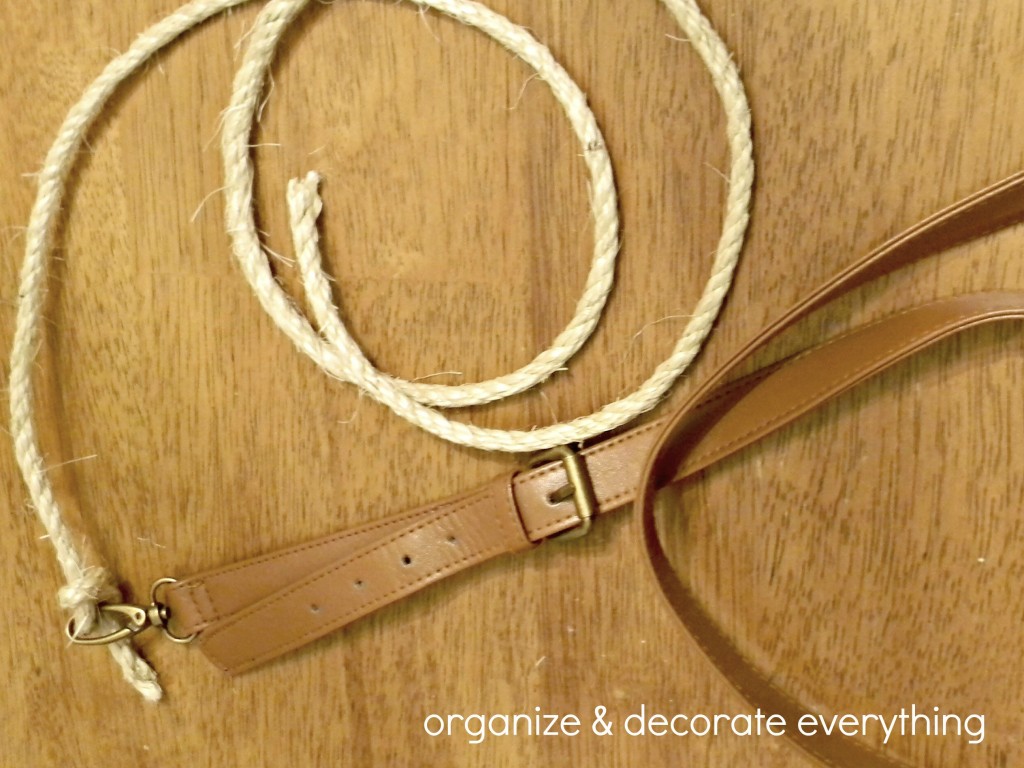 Now comes the tricky part. The lazy susan is pretty heavy and there was no way to get the bottom part off. I even took it to my neighbor who has every tool in the world and he couldn't figure it out. The lazy susan is made really well! Anyway, I had a great idea of using a strap from an old purse and some rope to hang it from.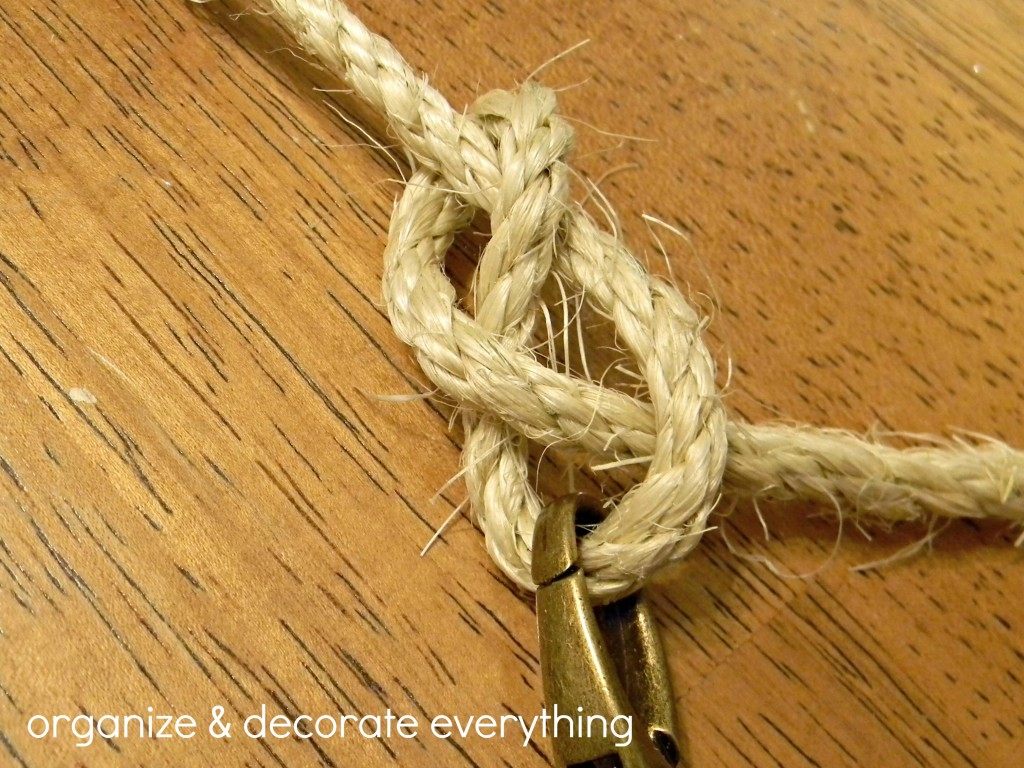 Here's a close-up of how I tied the rope to the strap. Really simple and it holds tight. The knot probably has a name but I don't know what it is.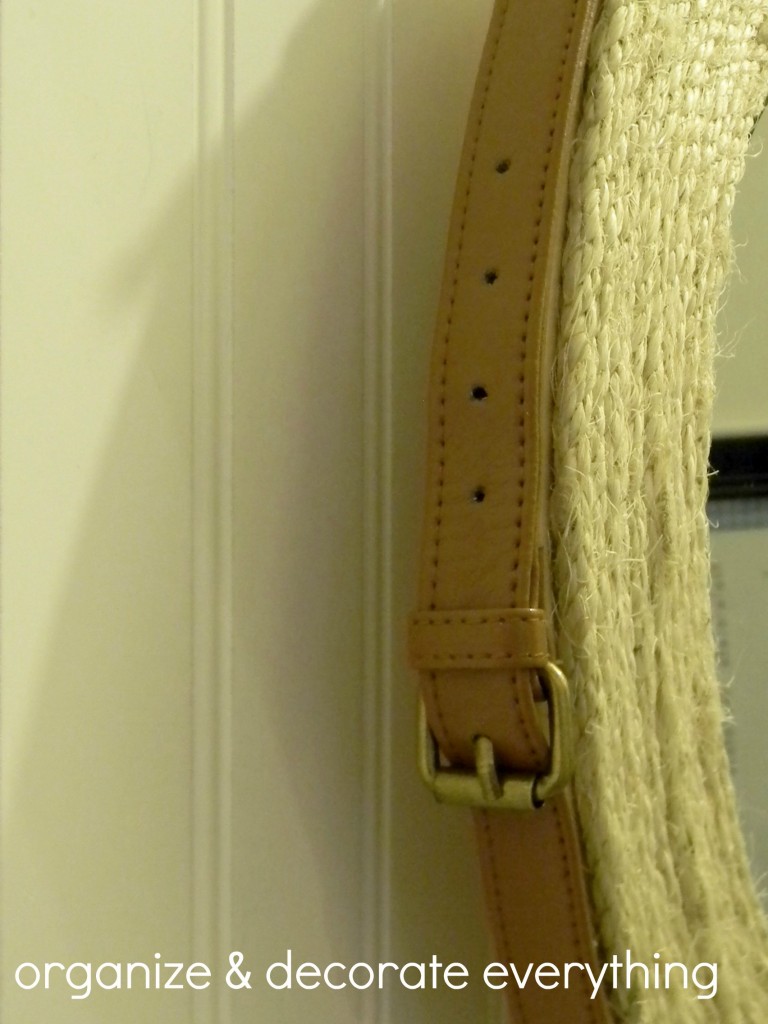 I used super glue gel to secure the strap to the mirror. It worried me that it wasn't going to hold but it's been a few days and it's done really well.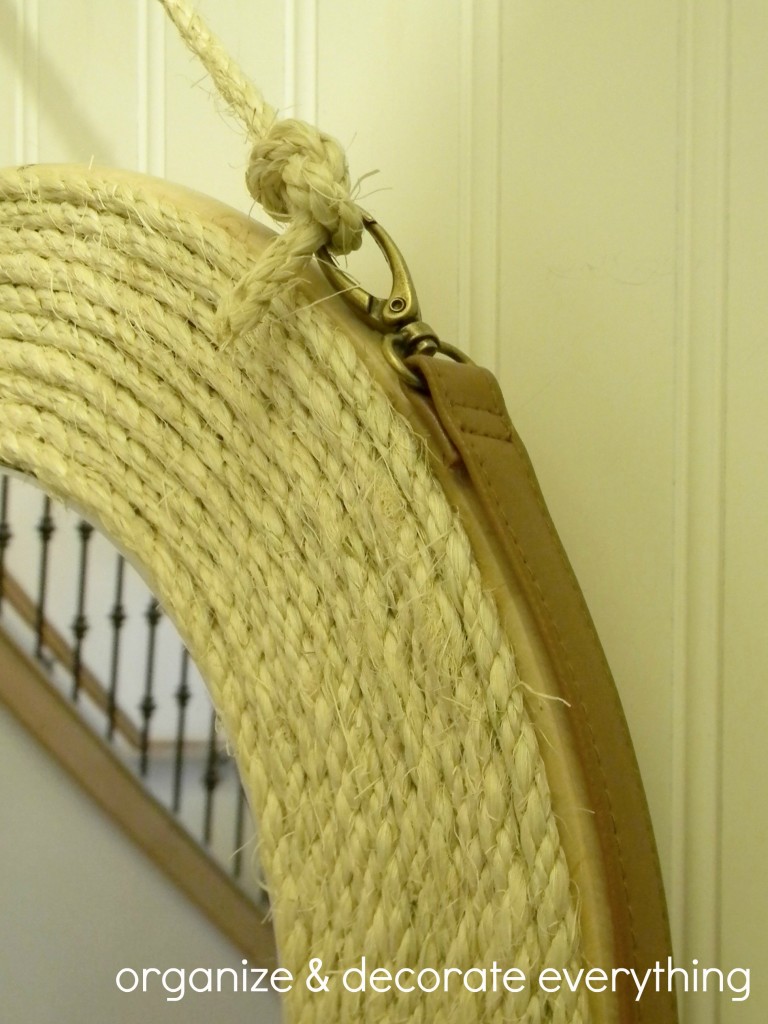 The strap is attached with super glue all the way to the clips. You could also use a belt and add clips to it.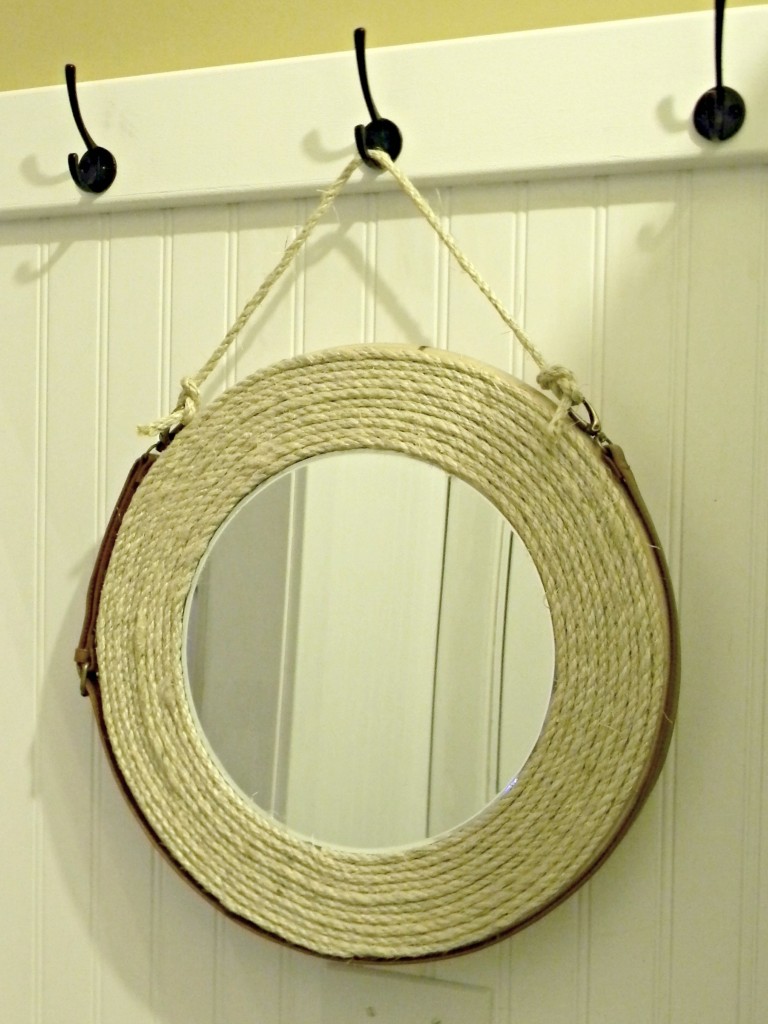 I love how it turned out and even more that it only cost a total of $14.50.
I'll have the other IKEA + $10 Challenge in the next post so come back later.
I'm linking to these awesome blog parties:
Show Me What Ya Got at Not Just a Housewife
Weekend Wrap Up Party at Tatertots and Jello
Sunday Showcase Party at Under the Table ad Dreaming
That DIY Party at The DIY Show Off