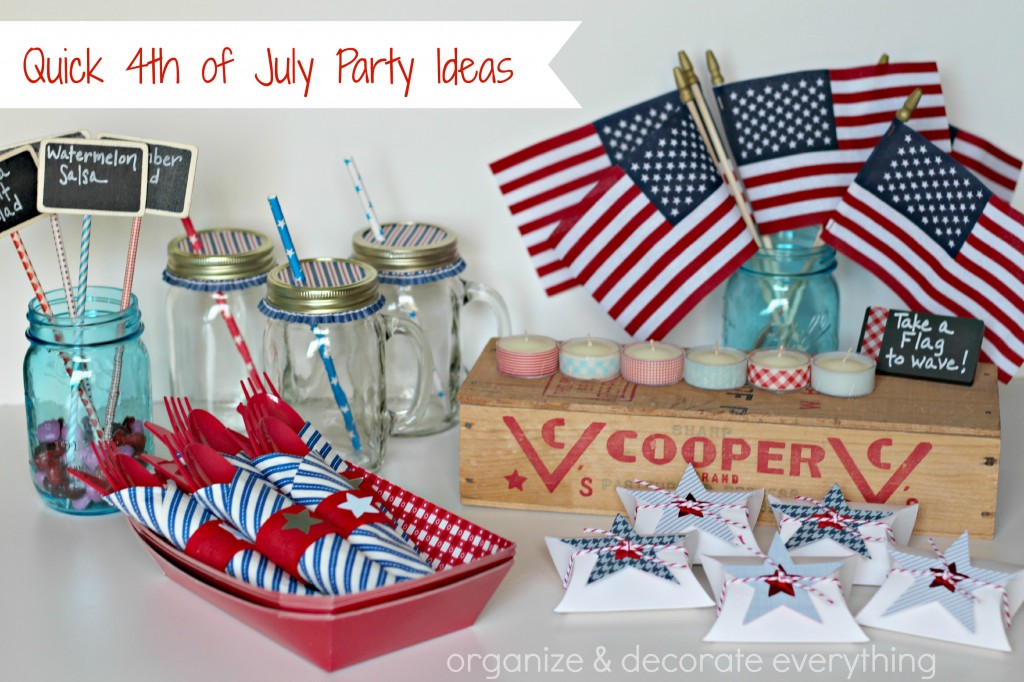 Independence Day is my favorite holiday in-case you haven't figured that out all ready. I love decorating for parties and celebrations but I also like to make the decorations quick and simple. Like I've said before, color can make a huge difference. All of these items can be used for any holiday or celebration just by changing the colors. My kids have always loved waving flags at parades, so I wrote "take a flag to wave" on a little chalkboard wrapped in washi tape.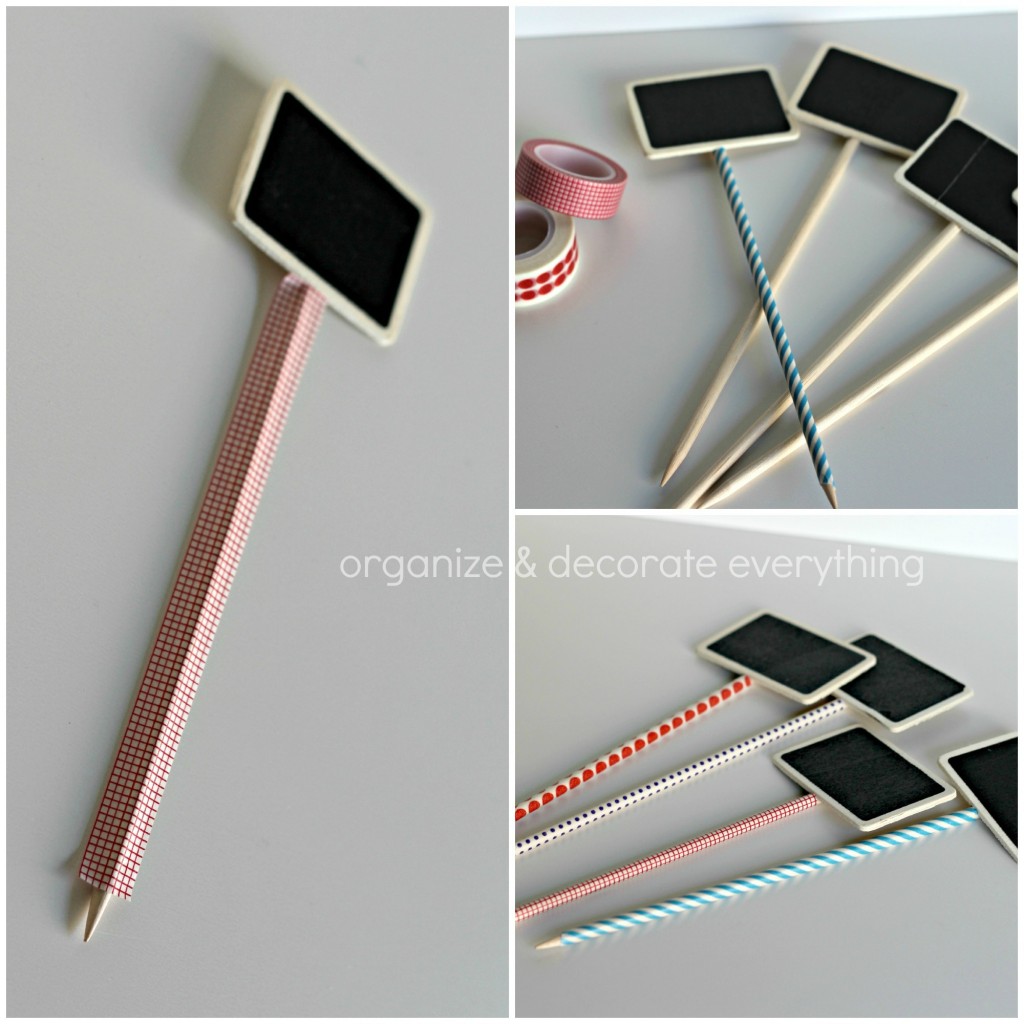 The chalkboard labels were easy to make festive by wrapping red and blue washi tape around the sticks. I used a chalkboard marker to label the food choices for our 4th of July celebration.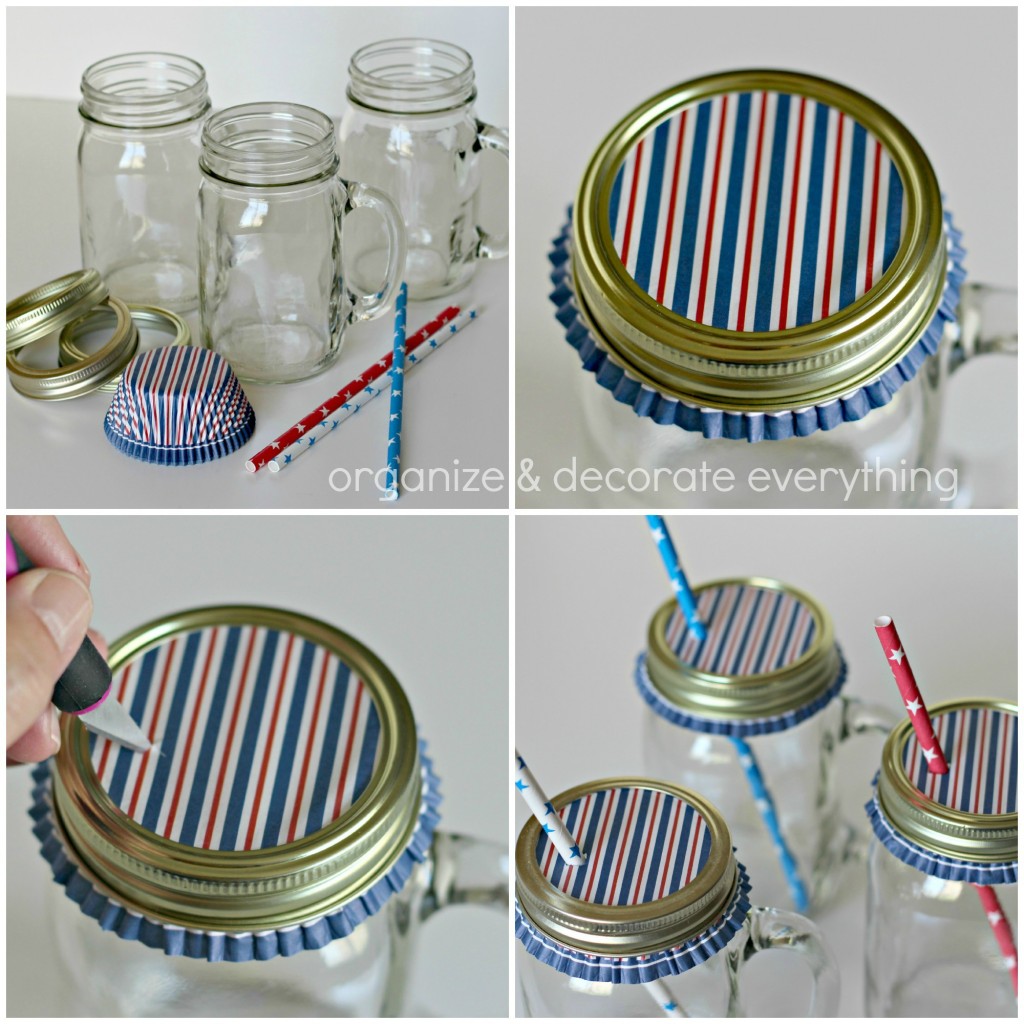 I like covered drinking cups, especially outside. They were quick and easy to make using cupcake liners. Just place the liner over the opening and screw the ring back on, make a hole for the straw by cutting a small x with a knife. I also love these drinking cups because they have a handle making it easy for kids to hang onto.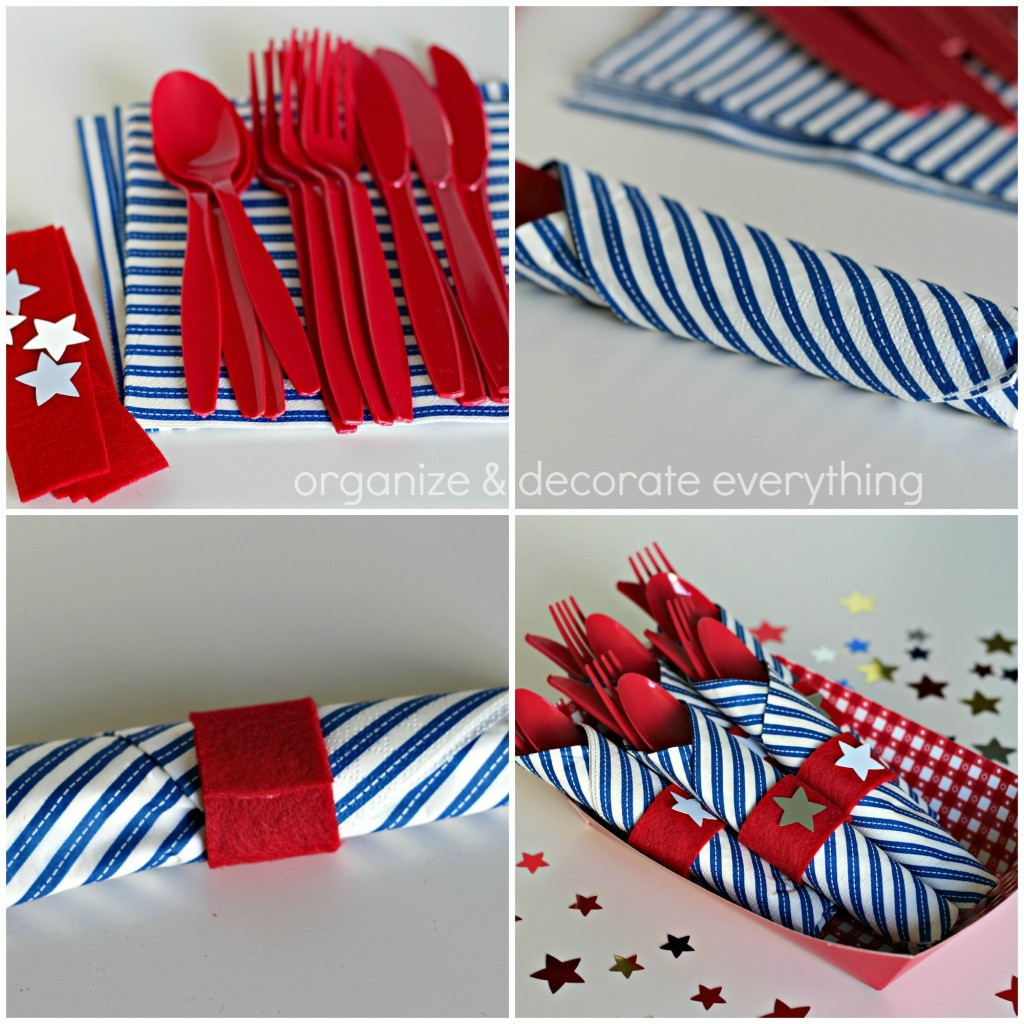 I wanted to make the utensils easy for everyone to grab so I wrapped the utensils in a napkin and made a felt napkin ring to hold everything together. I glued the ends of the felt piece together on the back then glued a confetti star to the front.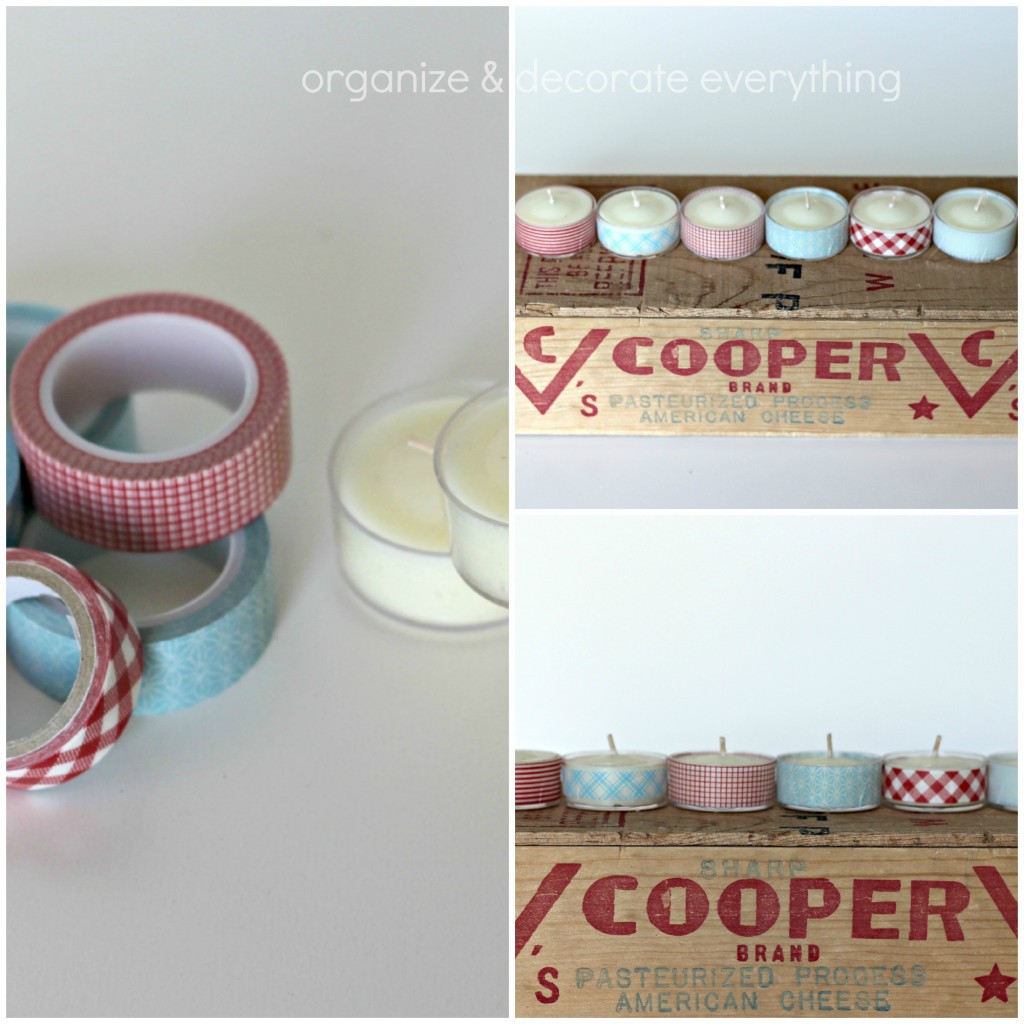 We have a lot of mosquitoes where I live so citronella candles come in handy if you want to spend time outside after dusk. Why not make the tea lights festive by wrapping washi tape around them?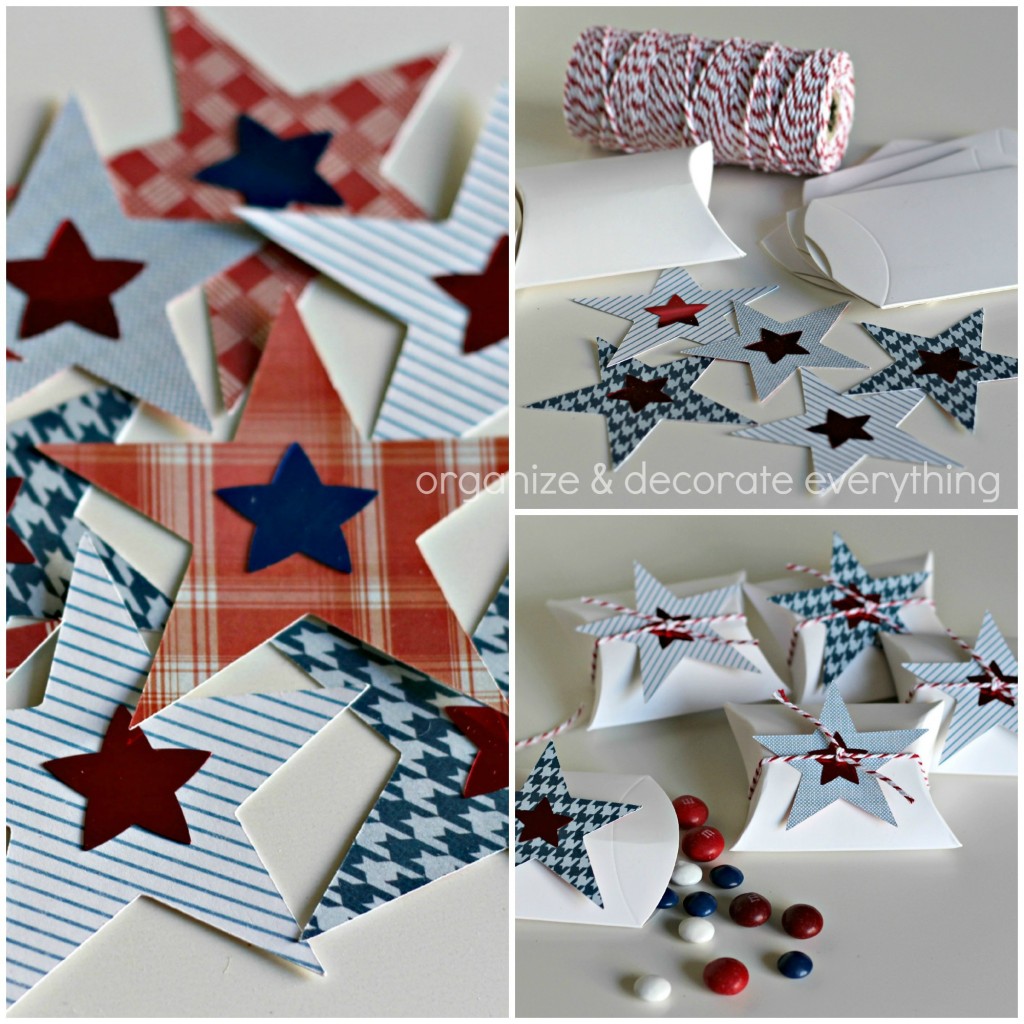 Everyone needs a little treat while watching fireworks. These pillow boxes are perfect for holding little treats. I added stars I cut with my Cricut to the front and tied them on with bakers twine. Add a name card and they would be perfect place holders for dinner.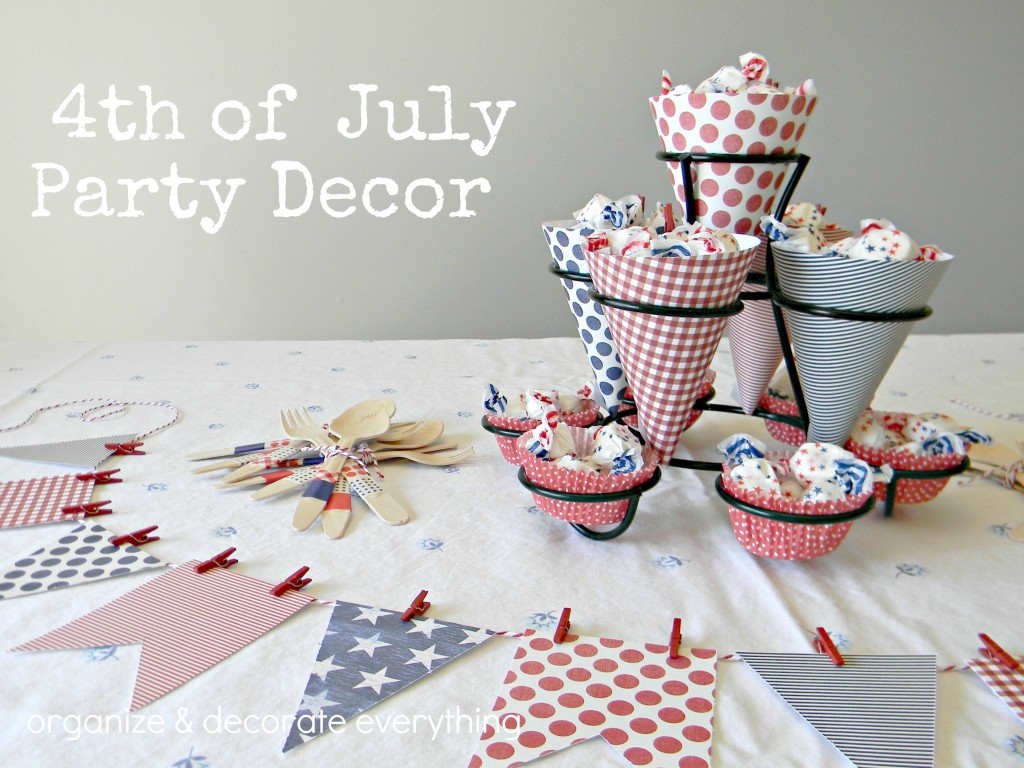 Here are more party ideas I used last year (also very quick and easy). Are you making any special party decorations for the 4th of July?