This post should be titled: How Not to Paint on Canvas.
I'm going to tell you everything I did wrong and how I would do it differently next time.
I have to say that I'm surprised after everything I did wrong that I actually don't mind how it turned out.
I don't hate it! In fact, it's growing on me.
Maybe it's all the blood, sweat and tears I put into it (only partially kidding).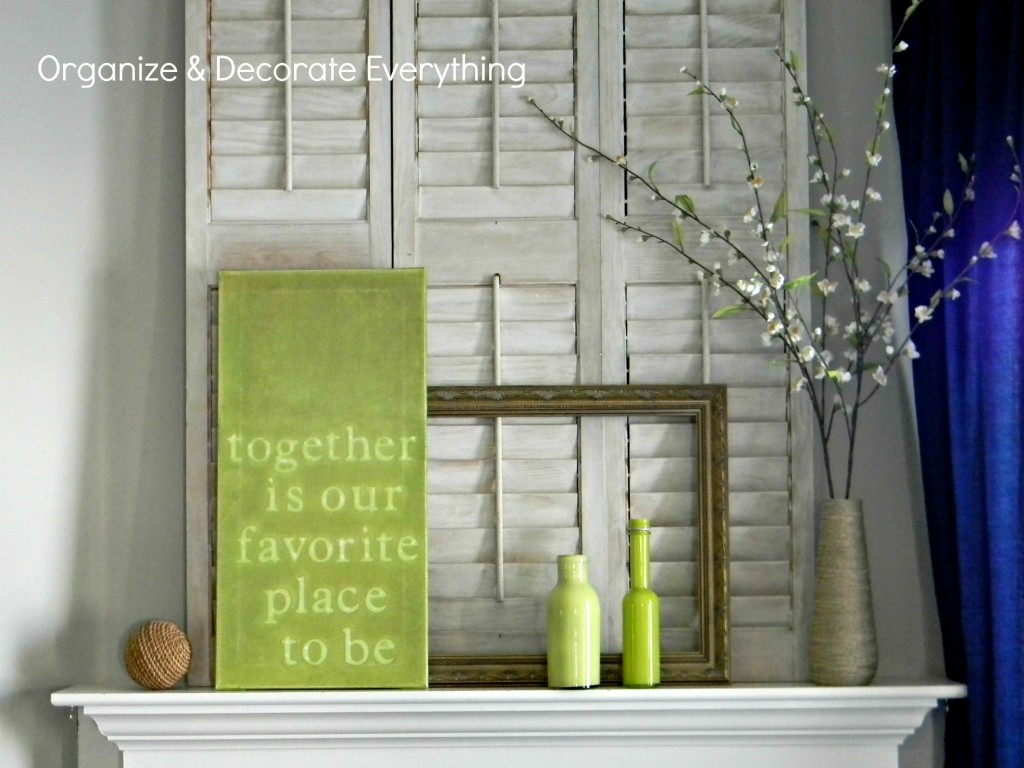 First off, I won't use canvas again for this type of project, next time I will use a board.
I had the canvas on hand so that's what I used.
Next, I was trying to save money by using a sheet roll of laminate.
It's a lot cheaper than vinyl. I'll spend more money and use vinyl next time.
I have to say that my Cricut cut it out very nicely though.
I placed the laminate on the canvas using a ruler to space the lines.
I didn't measure between the letters. Just eyeball it.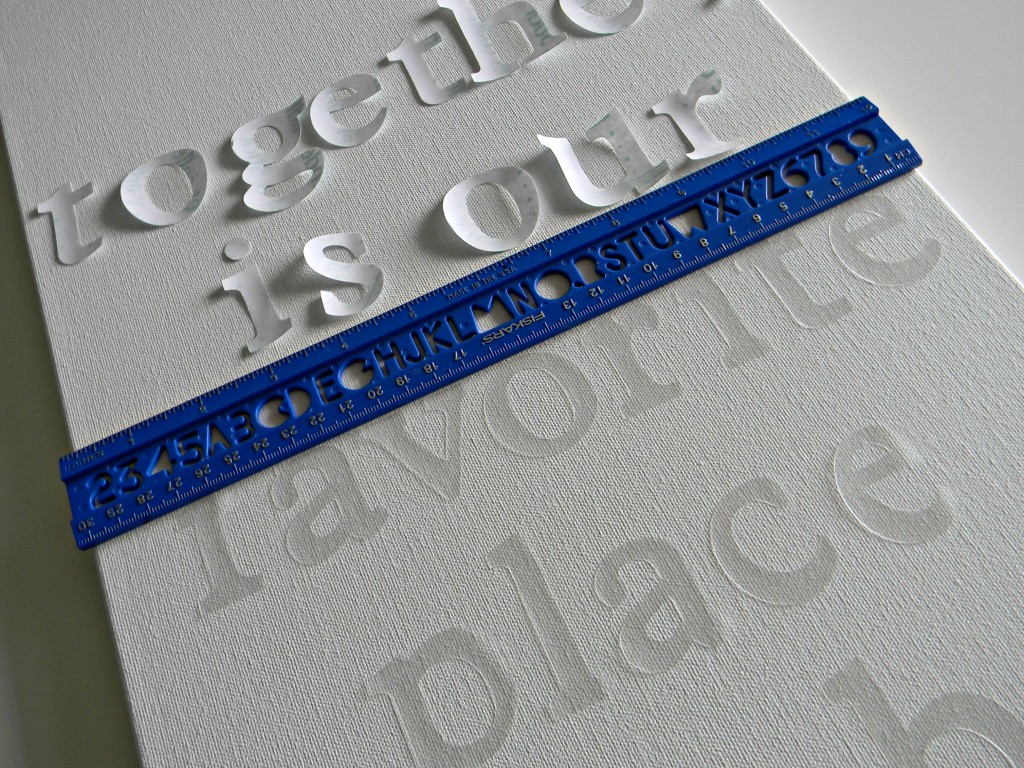 The letters weren't sticking very well so I used a bone folder and rubbed each letter into place.
I thought they were rubbed down really good. Um, not so much.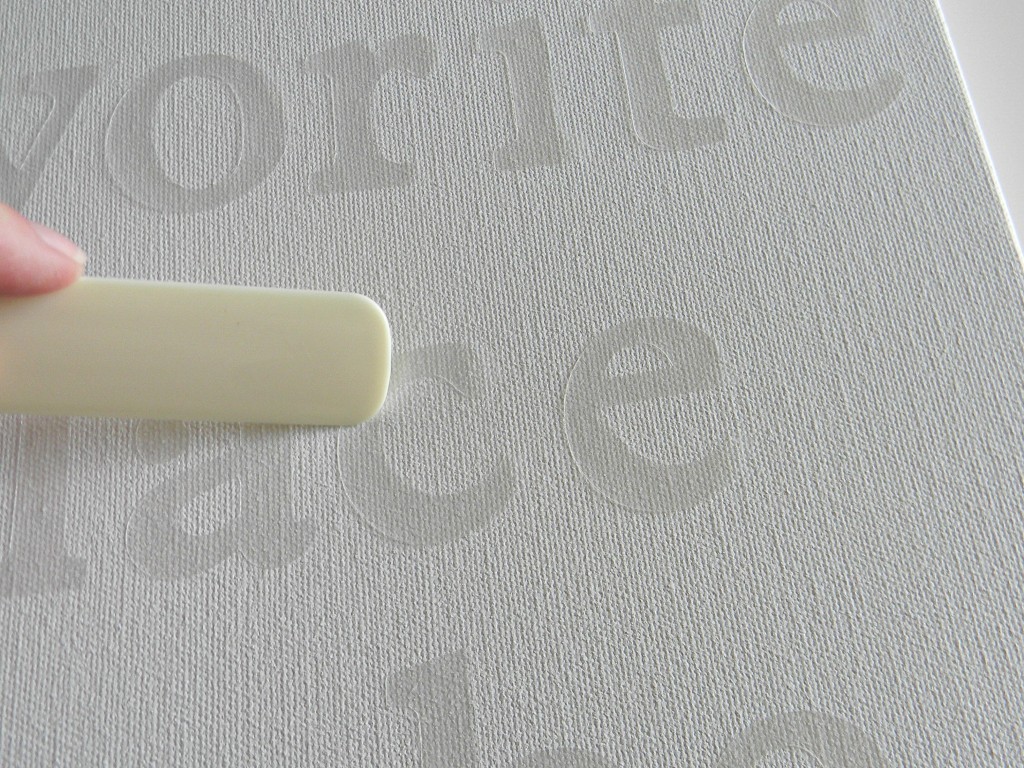 I saw this Tattered Angels Glimmer Mist at Michaels and had been wanting to try it. The color is Kiwi.
I was going for a uneven kind of old worn look so it was perfect for that.
I actually love the look it gave the canvas.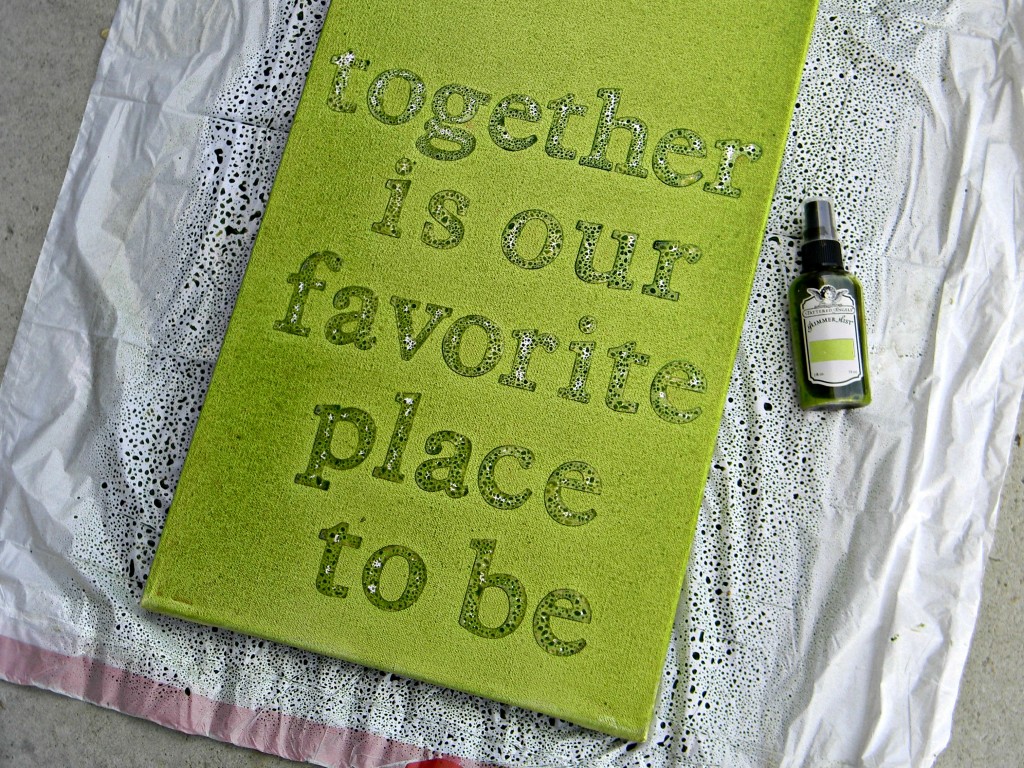 The problem was the letters weren't stuck down good, remember?
So after the paint dried I started taking the letters off and there was wet paint under the letters.
I hurried and wiped the wet paint off with a paper towel under each letter.
And that's why the letters are blotchy and not white (which is what I was going for).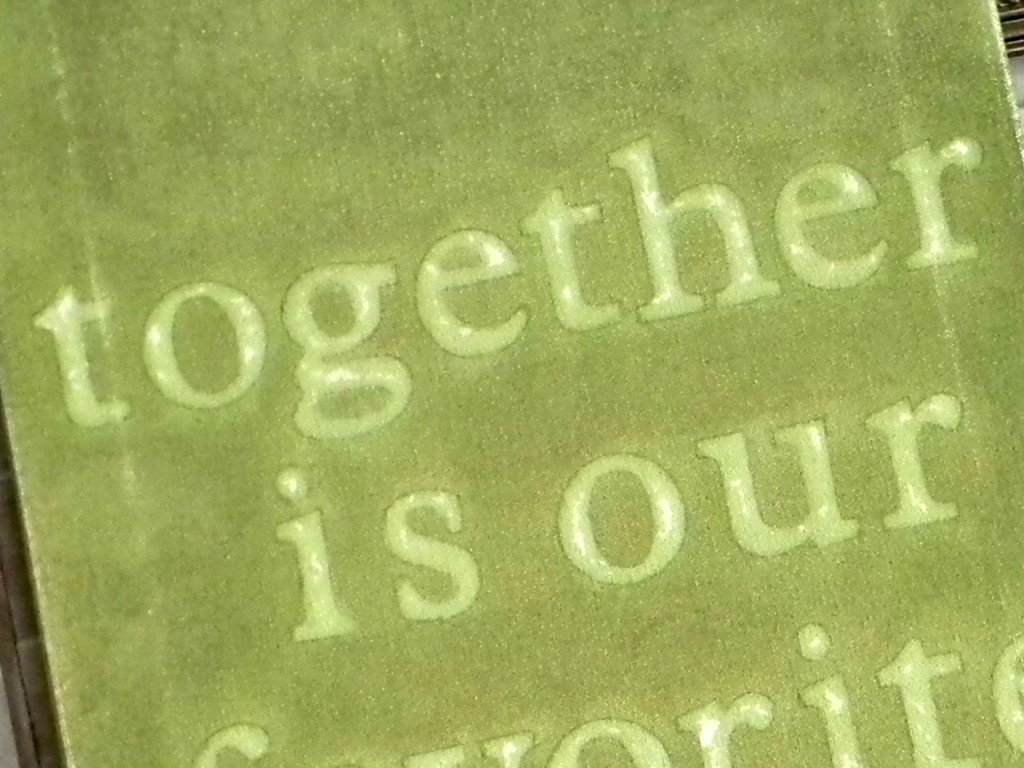 So at this point I should have just left it alone.
It didn't look too bad but there was an area where the paint was a little darker than the rest and I wanted to even it out.
Why didn't I leave it alone?
I used a tiny bit of acetone on a damp cloth and tried to lightly wipe some of it off.
Disaster! I spent the next hour using different brushes and methods to blend everything back in.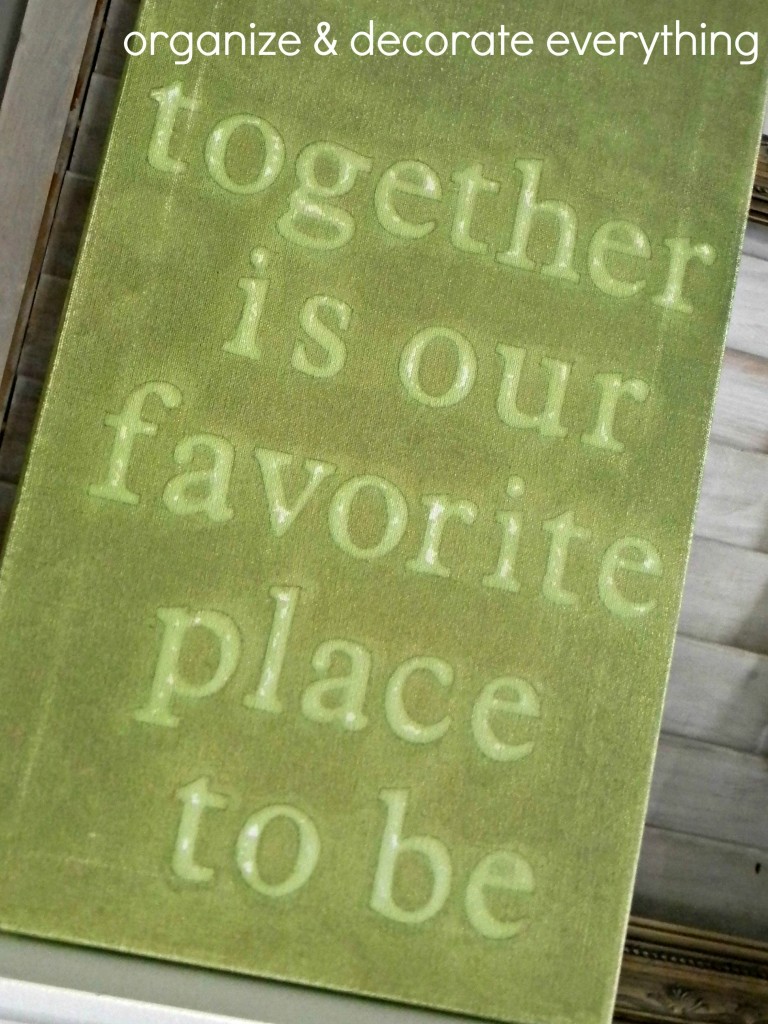 After I did my best blending it, I let it dry then sanded it to make it look like everything was intentional.
I really kind of like it now and the glimmer mist gives it a little shimmer.
If nothing else I love the sentiment and I think it looks pretty great on my mantel.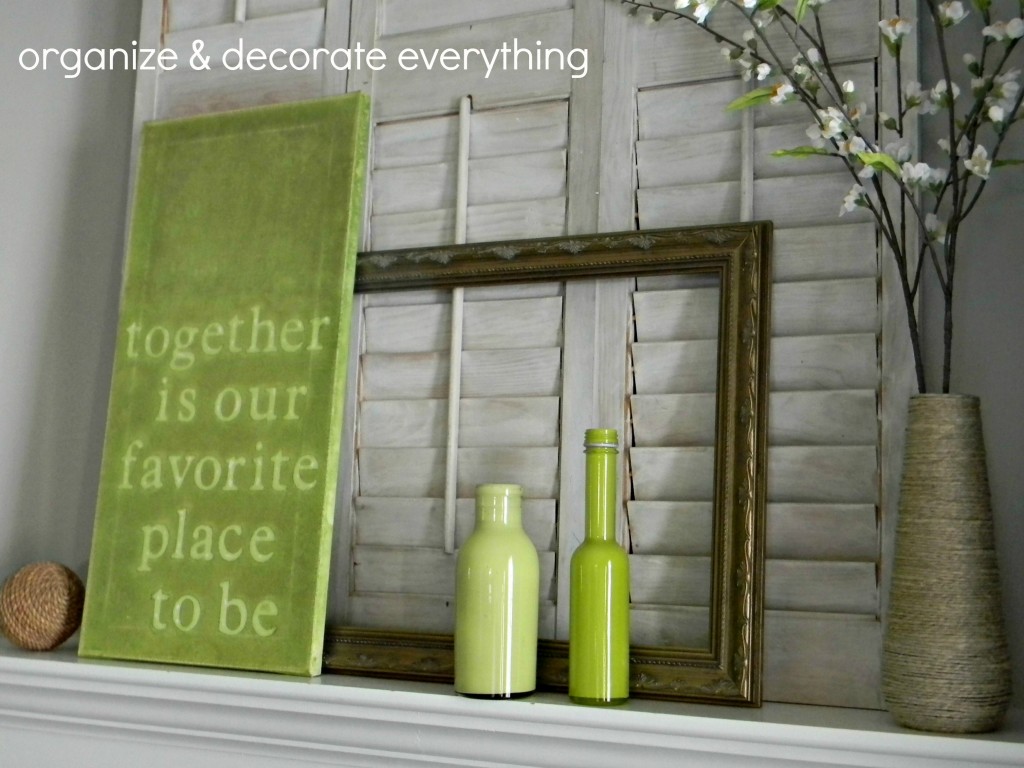 The End!
I'm linking to these awesome blog parties:
Friday Flair Link Party at Whipperberry
Show and Tell Saturday at Be Different Act Normal
Motivate Me Monday at Keeping It Simple
Sunday Showcase Party at Under the Table and Dreaming
Lil Luna Link Party at Lil Luna
Sundae Scoop Link Party at I Heart Naptime
Show Me What Ya Got at Not Just a Housewife