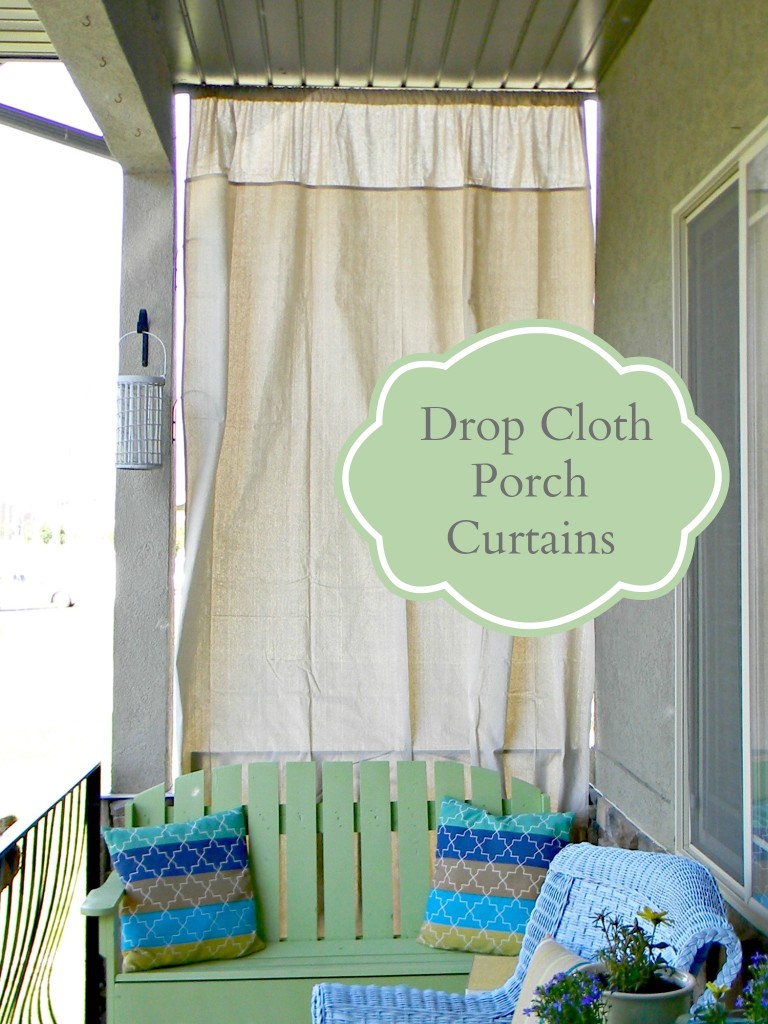 I've been wanting to make drop cloth porch curtains for this side of my porch for a few years. My house is North facing and is perfectly shaded most of the day except for a few hours in the morning. The sun would shine through this end of the porch and blind you if you wanted to have breakfast or just relax for those few hours.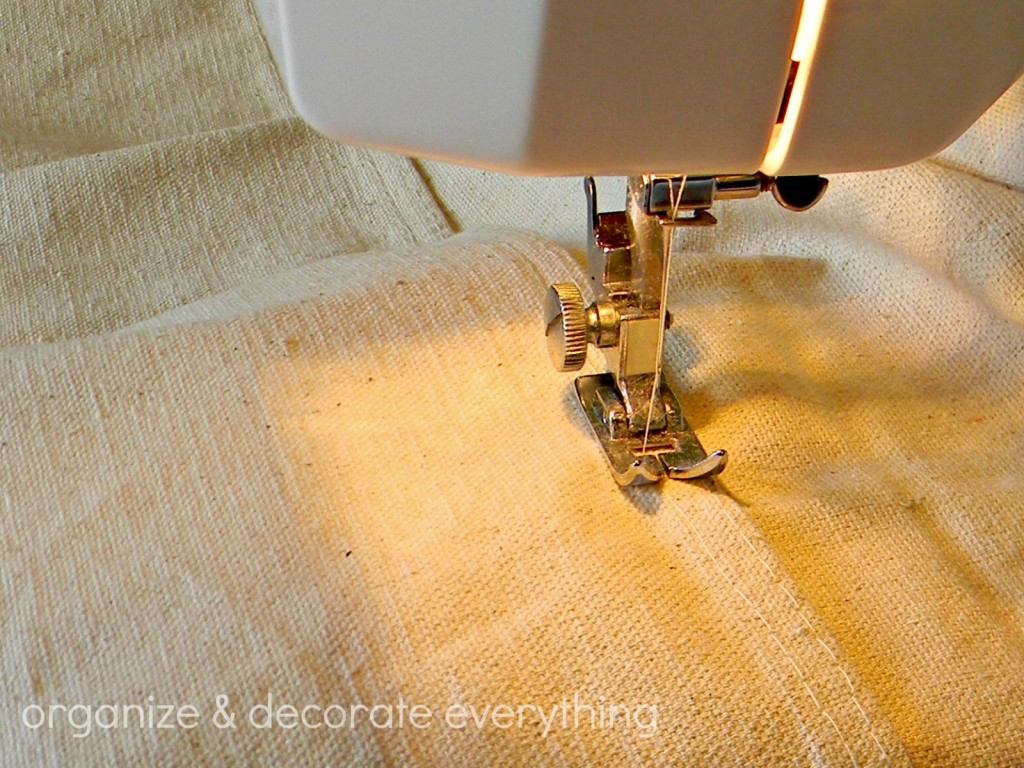 The area of the porch I wanted to make the curtain for is 10′ x 4′. I only had 2 9′ x 6′ drop cloths so I sewed them together to make the curtain. The cloths were of different weight so they have a slightly different look. I decided to sew the thinner weight to the top of the curtain for an almost sheer look.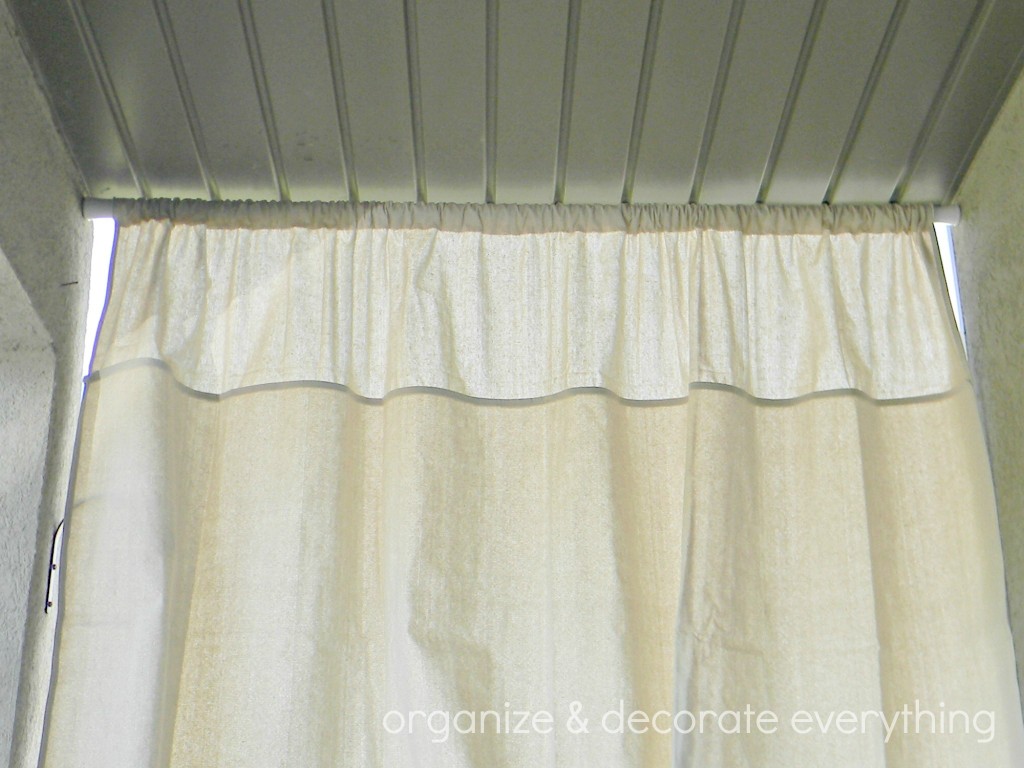 I added 6 more inches to the top piece to make the pocket for the rod. I used an expandable shower curtain rod to hold the curtain. I tightened the rod to the porch and since the porch is stucco and the rod has rubber bumpers on the ends, it holds really well.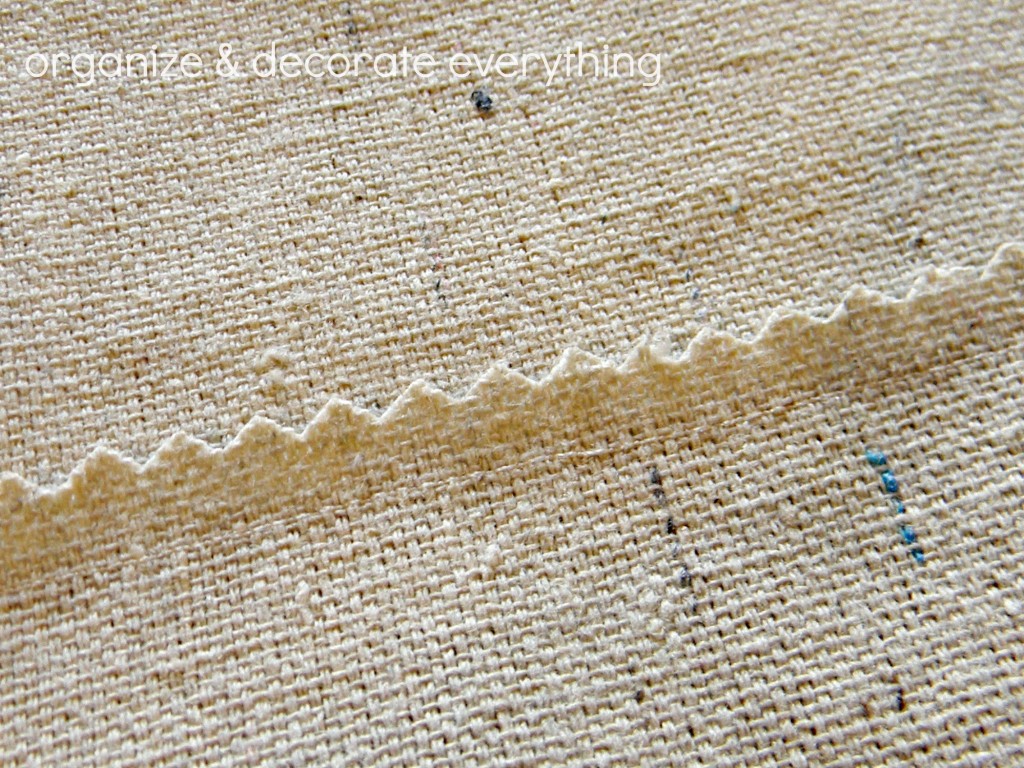 Since they are outside curtains and the seam is up high I wasn't to particular about finishing off the other side. I used pinking shears close to the seam. I used the finished seams of the drop cloth so I wouldn't have to sew hems for the curtains.
It's worked beautifully for a week so I think it will continue to hold just fine. In this picture the wind is blowing pretty good and the curtain stays in place pretty well. I still have a few more things to do but I love how the porch is coming together.
Have you been working on some fun things for the outside of your home?
I'm linking to these awesome blog parties:
Inspire Me Please Weekend Blog Hop at Blissfully Ever After
The Sunday Showcase Party at Under the Table and Dreaming
Tutorials and Tips Link Party at Home Stories A2Z
Show & Tell at SNAP Creativity
Round Up at The Real Housewives of Riverton
Link Party at Remodelaholic