*Edited- Winner of the Zip-Top Organizing Utility Tote is DEB MATTHAES. Congratulations! The winner has been contacted. Thank you to everyone who entered. I hope you got some great ideas on how to use this tote.
Zip-Top Organizing Utility Tote giveaway and review. What are some ways you can use the Zip-Top Organizing Utility Tote to help you get organized and contain your stuff? Enter the giveaway at the bottom of this post.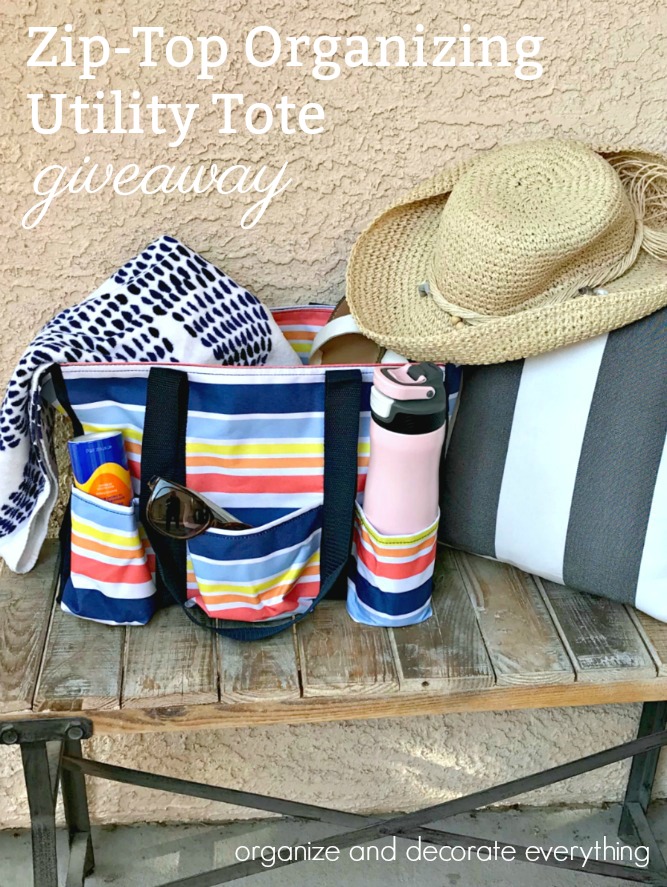 I'm going to share some of my favorite ideas on ways to use the Zip-Top Organizing Utility Tote. Honestly the hardest decision I had to make was which awesome fabric pattern to choose. There are 7 different patterns to choose from so there's something for everyone. Since I'm still in Summer mode and I love a bright bold pattern, I choose the Vista Stripe tote.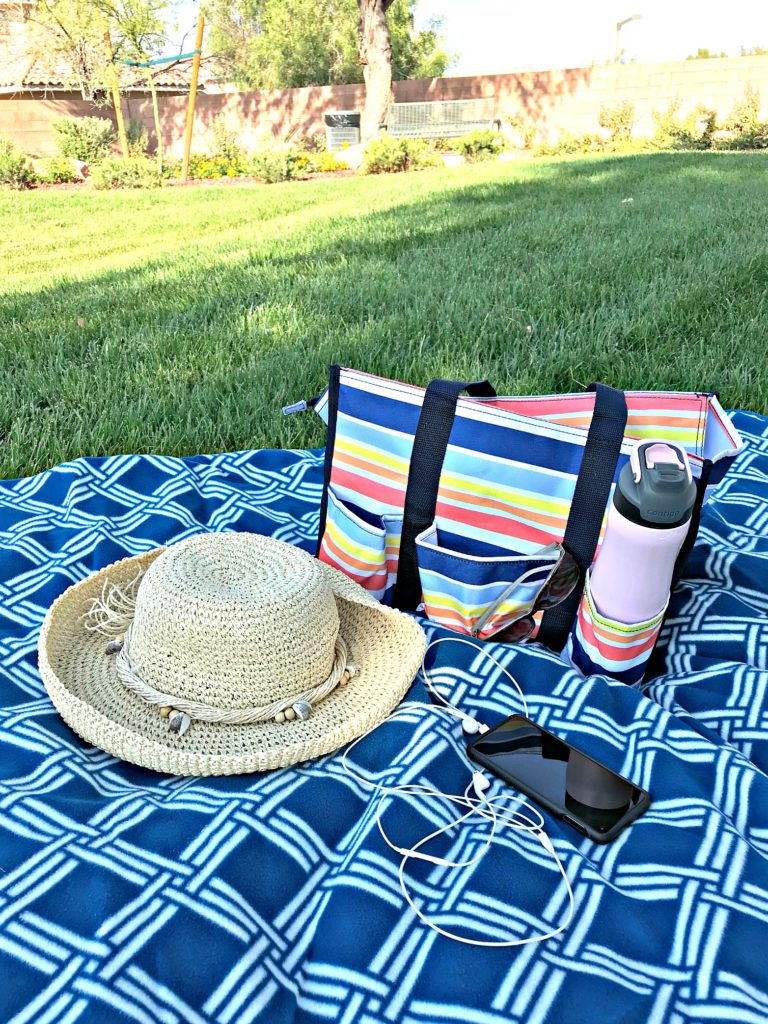 The way we live has really changed the past few months. Are you working at home now? Are your kids attending school in front of the computer? Are you finding family time away in the great outdoors instead of big vacation destinations? Totes are so helpful in making life more convenient and organized.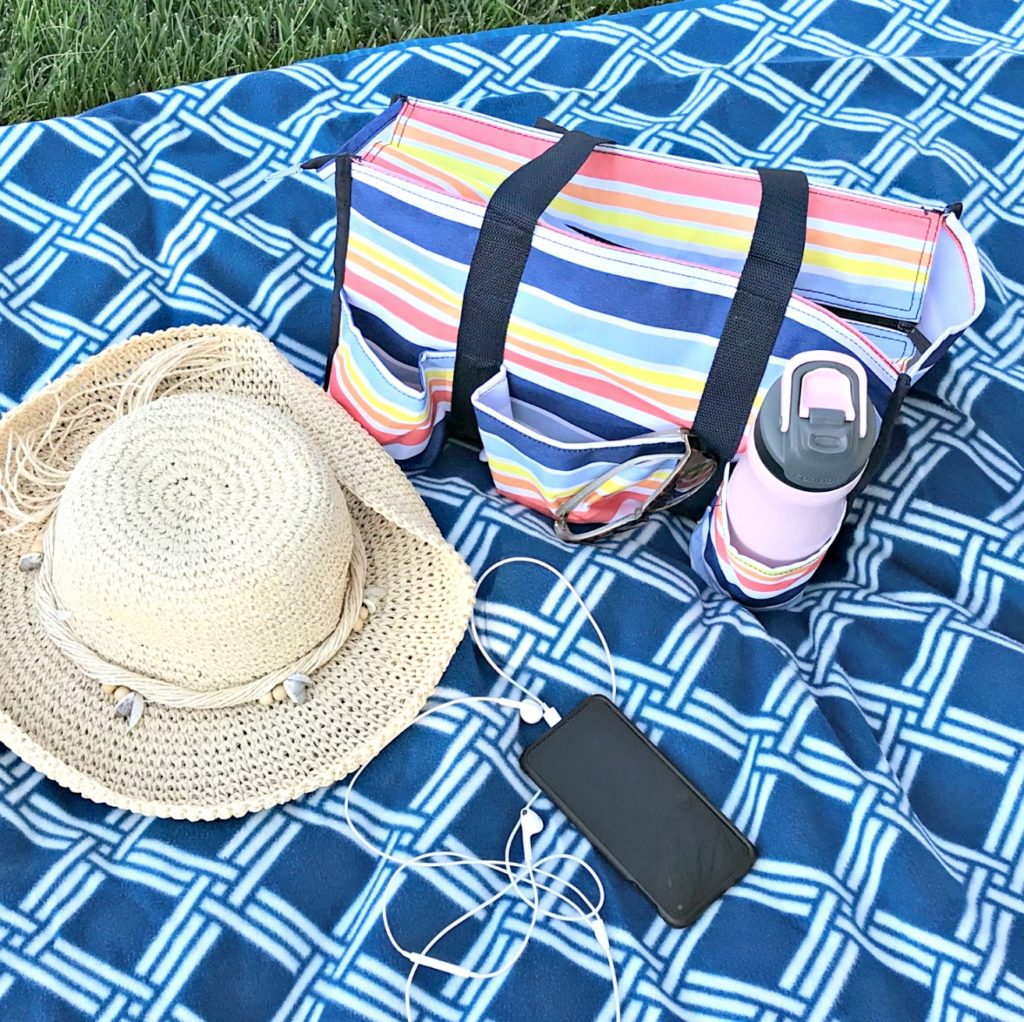 Quick Ideas on Ways to Use the Zip-Top Organizing Utility Tote
Pool Bag
Teacher Tote
Gym Bag
Picnic Tote
Road Trip Tote
Diaper/Toddler Bag
Church Tote
School Supply Bag
Craft Tote
Scrapbook Supply Bag
Dance Bag
Beach/Boating Tote
Cleaning Tote
Park Tote
Can you think of more ways to use this versatile tote?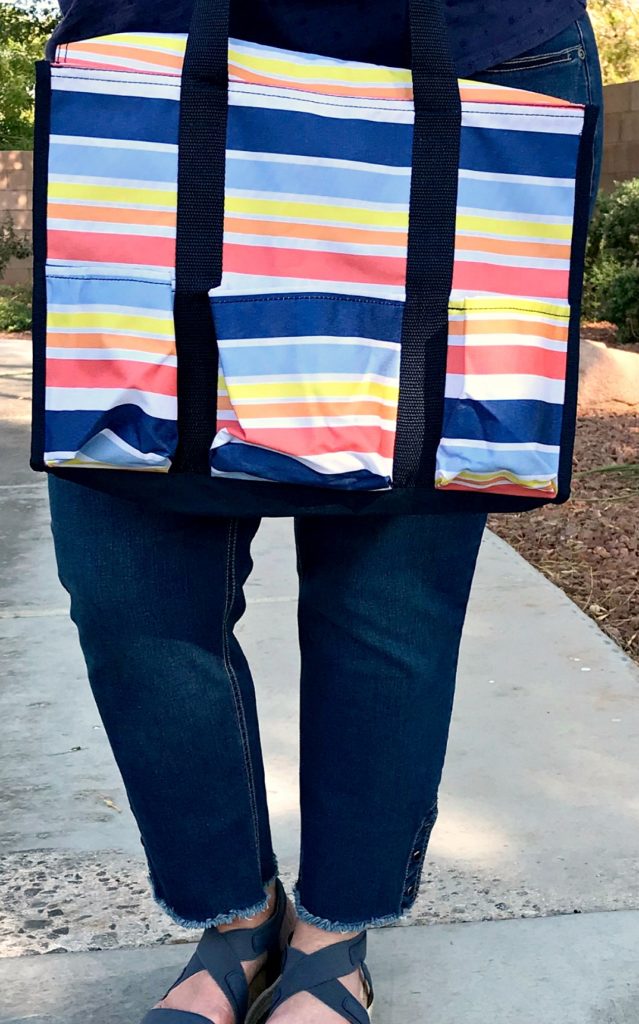 My final thoughts about the Zip-Top Organizing Utility Tote:
I choose the Vista Stripe pattern because I love the bold colors and simple lines.
I love the convenience and size of the 7 exterior pockets.
I like that the fabric is easy to wipe down and keep clean.
I love the length and webbed material of the handles.
My favorite part is the convenient size of the tote and the zip-top closure.
Now let me tell you a little about my friend Teri! She has been an Independent Thirty-One Consultant for seven years. She initially joined Thirty-One to have fun and earn a little extra cash to pay for health insurance. Great goals! She has since discovered that not only does Thirty-One have awesome organizing solutions but it is a great opportunity to make new friends and gain confidence!
The Zip-Top Organizing Utility Tote continues to be one of Thirty One's best sellers and Teri loves to use hers for a mobile office. It is also great for crafts, a diaper bag, overnight bag and an all-day, every-day tote bag. The outside pockets are so handy for pens, pencils, water bottles and more! And they are so handy since they are on the outside. Here is a short video to show it in action.
Enter the Zip-Top Organizing Utility Tote giveaway here!
If you would like to keep up with all things Thirty-One and like connecting with other women, consider joining her Facebook group, Totes by Teri. She has giveaways there as well!
Even if you don't win, she will have some bonus prizes so be sure to enter the Giveaway! And in the meantime, if you'd like to check out the rest of Thirty-One's products, you can check out Teri's website.
Small print:
Giveaway includes one Zip-Top Organizing Utility Tote valued at $35.
This contest runs from Friday, August 28 2020 at 9:00am PDT to Sunday, August 30 2020 at 9:00pm PDT. A winner will be chosen at random and posted here on Organize and Decorate Everything. Winner will be announced Monday, August 31, 2020. Good luck to everyone!
Contest open to US residents only. Other Thirty-One Consultants not eligible. The views expressed in this giveaway are of Organize and Decorate Everything and Teri Perrott and do not represent the views of Thirty-One Gifts, LLC.